Dear Generals John Kelly as Chief of Staff, James Mattis as Secretary of Defense, H.R. McMaster, as National Security Adviser and Secretary of State Rex Tillerson, please figure out a way to get along and to support each other. "We the People" need you to stay at your posts to man the fort.
Dear General Kelly, Please address the disease of racism where your symptoms have become obvious to the average viewer. You cannot deliver to the president unbiased alternative viewpoints on a multitude of issues if you suffer from this bias. Take time to do some intellectually honest study on the effect of immigration in the USA versus just accepting anti-immigration talking points as gospel. You may find this hard to understand but the business community wants a fix on DACA program to prevent the deportation of  Dreamers who are undocumented young peoples who have never known another country. The Chamber of Commerce folks get the value these young adults add to this country. Why do you think the Koch brothers are paying for advertisements in favor of fixing the DACA program? Maybe, they know something that you don't.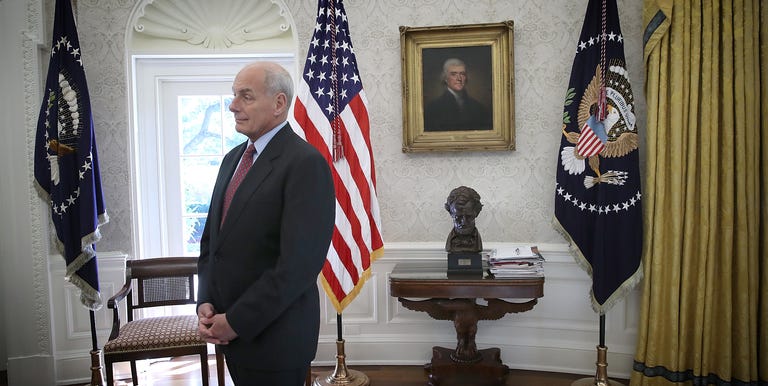 And please don't lie and obfuscate when you mess up. Take responsibility the way you'd want those who served under you in the US Marines, to do. Thank you for what you do.
What "we the people" don't need is the U.A.E. telling our US president to fire Secretary of State Rex Tillerson. And we don't need a Pro-Israeli faction led by Sheldon Adelson telling our president to fire the president's National Security Adviser H.R. McMaster.
We need US competent experts advising our president as to what is best for US National Security interests which may not always be aligned with the interests of our allies.
And "We the People" don't need to learn about how the republican President Donald Trump's Son-in-Law and Senior Adviser Jared Kushner may have let his personal business interests effect US middle east foreign policy, and not in a good way.
Here is the rest of the story…
On March 3, 2018, Mark Mazetti, David D. Kirkpatrick, and Maggie Haberman of the New York Times penned the following report, "Mueller's Focus On Adviser to U.E.A. Indicates Broader Inquiry" 
"George Nader, a Lebanese-American businessman, has hovered on the fringes of international diplomacy for three decades. He was a back-channel negotiator with Syria during the Clinton administration, reinvented himself as an adviser to the de facto ruler of the United Arab Emirates, and last year was a frequent visitor to President Trump's White House."
COMEY/ MUELLER/ TRUMP
"Mr. Nader is now a focus of the investigation by Robert S. Mueller III, the special counsel. In recent weeks, Mr. Mueller's investigators have questioned Mr. Nader and have pressed witnesses for information about any possible attempts by the Emiratis to buy political influence by directing money to support Mr. Trump during the presidential campaign, according to people with knowledge of the discussions."
"The investigators have also asked about Mr. Nader's role in White House policy-making, those people said, suggesting that the special counsel investigation has broadened beyond Russian election meddling to include Emirati influence on the Trump administration. The focus on Mr. Nader could also prompt an examination of how money from multiple countries has flowed through and influenced Washington during the Trump era."
"How much this line of inquiry is connected to Mr. Mueller's original task of investigating contacts between Mr. Trump's campaign and Russia is unclear. The examination of the U.A.E. comes amid a flurry of recent activity by Mr. Mueller."
"In one example of Mr. Nader's influential connections, which has not been previously reported, last fall he received a detailed report from a top Trump fund-raiser, Elliott Broidy, about a private meeting with the president in the Oval Office."
"Mr. Broidy owns a private security company with hundreds of millions of dollars in contracts with the United Arab Emirates, and he extolled to Mr. Trump a paramilitary force that his company was developing for the country. He also lobbied the president to meet privately "in an informal setting" with the Emirates' military commander and de facto ruler, Crown Prince Mohammed bin Zayed al-Nahyan; to back the U.A.E.'s hawkish policies in the region; and to fire Secretary of State Rex W. Tillerson."
"A copy of Mr. Broidy's memorandum about the meeting was provided to The New York Times by someone critical of the Emirati influence in Washington."
"Mr. Trump has closely allied himself with the Emiratis, endorsing their strong support for the new heir to the throne in Saudi Arabia, as well as their confrontational approaches toward Iran and their neighbor Qatar. In the case of Qatar, which is the host to a major United States military base, Mr. Trump's endorsement of an Emirati- and Saudi-led blockade against that country has put him openly at odds with his secretary of state — as well as with years of American policy."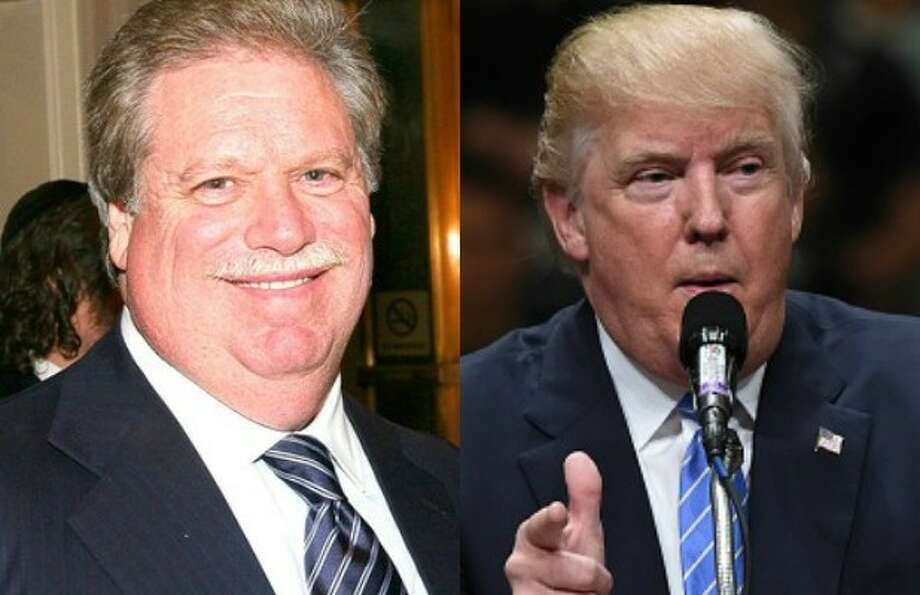 Axios first reported Mr. Mueller's questioning of Mr. Nader.
"Mr. Nader has long been a mysterious figure. In the 1990s, he presided over an unusual Washington magazine, Middle East Insight, which sometimes provided a platform for Arab, Israeli and Iranian officials to express their views to a Washington audience."
"On the magazine's 15th anniversary, in 1996, a West Virginia congressman praised Mr. Nader on the floor of the House, calling him a "recognized expert on the region" and pointing out that the magazine had been a showcase for prominent figures such as President Hosni Mubarak of Egypt, Prime Minister Yitzhak Rabin of Israel, and Yasir Arafat, the head of the Palestine Liberation Organization."
"He always struck me as a person who really thought he should be in the eye of the storm trying to make things happen," said Frederic Hof, a former top American diplomat who knew Mr. Nader in the 1990s."
"Late in that decade, Mr. Nader convinced the Clinton administration that he had valuable contacts in the Syrian government and took on a secretive role trying to broker a peace deal between Israel and Syria. Working with Ronald S. Lauder, the American cosmetics magnate and prominent donor to Jewish causes, Mr. Nader shuttled between Damascus and Jerusalem, using his contacts in both capitals to try to negotiate a truce."
"Then, he disappeared."
"Indeed, a man with a once very public profile in Washington effectively vanished from the capital's policy scene, and his magazine ceased publication in 2002."
Erik Prince, the founder of Blackwater USA, the private security company now known as Academi, at one point hired Mr. Nader to help the company generate business deals in Iraq. In a 2010 deposition that Mr. Prince gave as part of a lawsuit against the company, Mr. Prince described Mr. Nader as a "business development consultant that we retained in Iraq" because the company was looking for contracts with the Iraqi government.
"Mr. Prince said that Mr. Nader was unsuccessful in getting contracts, and that senior Blackwater officials did not work directly with him."
"George pretty much worked on his own," he said.
"By the time of the 2016 election, (Mr. Nader) had become an adviser to Prince Mohammed of the U.A.E. According to people familiar with the relationship, it was around Mr. Trump's inauguration that Mr. Nader first met Mr. Broidy, the Republican fund-raiser, who is a California-based investor with a strong interest in the Middle East."
"Mr. Broidy's security company, Circinus, provides services to both United States agencies and foreign governments. Run by former American military officers, Circinus promises on its website that it "can employ personnel worldwide to provide physical force protection to individuals, groups or facilities within austere, hostile environments," as well as conducting "specialized operations, infrastructure protection and training."
"Mr. Broidy, 60, had once stumbled into legal trouble over payments to a political figure. In 2009, he agreed to plead guilty to a misdemeanor charge for providing $1 million in illegal gifts to New York State pension authorities, including trips, payouts and a secret investment in a film called "Chooch" that was produced by an official's brother. In exchange for the gifts, the state pension fund invested $250 million with an Israeli-based investment management firm that Mr. Broidy had founded. He reimbursed the pension fund for $18 million in fees."
"By Oct. 6, Mr. Broidy had evidently become close enough to both the prince and Mr. Nader to send a detailed memorandum to an encrypted email address used by Mr. Nader recounting his advocacy on the U.A.E.'s behalf during the meeting with Mr. Trump in the Oval Office amid an afternoon of stops."
"An ally of the White House involved in one of the initiatives discussed — a counter-terrorism task force — said Mr. Broidy sent the memorandum because he had been asked by the crown prince to seek the president's views on the idea. Mr. Broidy believed that the creation of the task force would aid American security, this person said."
"According to the memo, Mr. Broidy repeatedly pressed Mr. Trump to meet privately with Prince Mohammed, preferably in an informal setting outside the White House."
"Mr. Broidy wrote that he had twice told Lt. Gen. H. R. McMaster, the national security adviser, that the crown prince "preferred an informal setting to meet one on one with President Trump." But General McMaster resisted. "LTG McMaster smiled and replied that heads of state usually meet in the White House," as "protocol dictates."
"In his memorandum, Mr. Broidy recounted that he had told Mr. Trump that he recently returned from meeting with the crown prince about Circinus work for the U.A.E. Mr. Broidy had explained "the exciting and transformational plan being constructed by M.B.Z. to develop a counterterrorism task force," which Mr. Broidy told the president was "inspired" by his speech at a conference in Riyadh."
Mr. Broidy was harshly critical of the crown prince's neighbor and nemesis, Qatar. The U.A.E. has accused Qatar, an American ally, of using its satellite network Al Jazeera to promote political Islam, among other allegations.
Mr. Trump also asked about Mr. Tillerson — who had publicly criticized the isolation of Qatar — and Mr. Broidy said that the secretary of state should be fired. "Rex was performing poorly," Mr. Broidy said, according to the memorandum.
In between the discussions of diplomacy, business and statecraft, Mr. Broidy wrote, he and the president "spoke for several minutes about politics and the fund-raising efforts for the midterm elections as well as the state of affairs at the R.N.C.," or the Republican National Committee.