For numerous young peoples, their worldview of their place in it, was altered on Valentines Day in the USA, the 14th of February 2018. This was the day a young mass shooter under 21 years of age, took his legally purchased AR15 into Marjory Stoneman High School in the idyllic southern Florida town of Parkland, where he proceeded to fatally gun down 17 victims in a little over six minutes.
This was a typical sprawling Florida high school of several buildings with over 3000 students. After the kids had spent their day by exchanging Valentine Day cards and other activities, they were ready to call it a day. As a fire alarm bell rang, the chaos began.
See: Who they were: The victims of the Parkland school shooting LA Times
The mass shooting at the Parkland, Florida high school is one out of a series of school mass shootings in the USA starting with the Littleton, Colorado Columbine High School massacre in April 1999. See : Mapping school shootings nationwide since Sandy Hook LA Times
After all these tragedies, there were lots of talks about restricting the right to purchase guns with sensible rules, like more extensive background checks with no loopholes for dealers at gun shows; and barring the purchase of assault type weapons along with mechanical devices that alter a rifle to become an assault weapon and the magazines (bullets) these guns require. But after all the tears, hand-wringing and prayers, nothing changed. The republican legislators in the US Congress have been too beholden to the enormous lobbying power of the National Rifle Association (NRA), to where they are paralyzed from acting.
But this time feels different. The survivors of the Parkland High School have taken over the reigns of the gun debate in the USA and this time they are winning. Many of them have already become household names. The NRA spokespeople and all their supporters on the right have been up to their old tricks to diminish these young peoples voices, but this time, the NRA zealots have met their match. And they are including in their movement all young peoples with gun violence in their histories from Chicago to Brooklyn and elsewhere.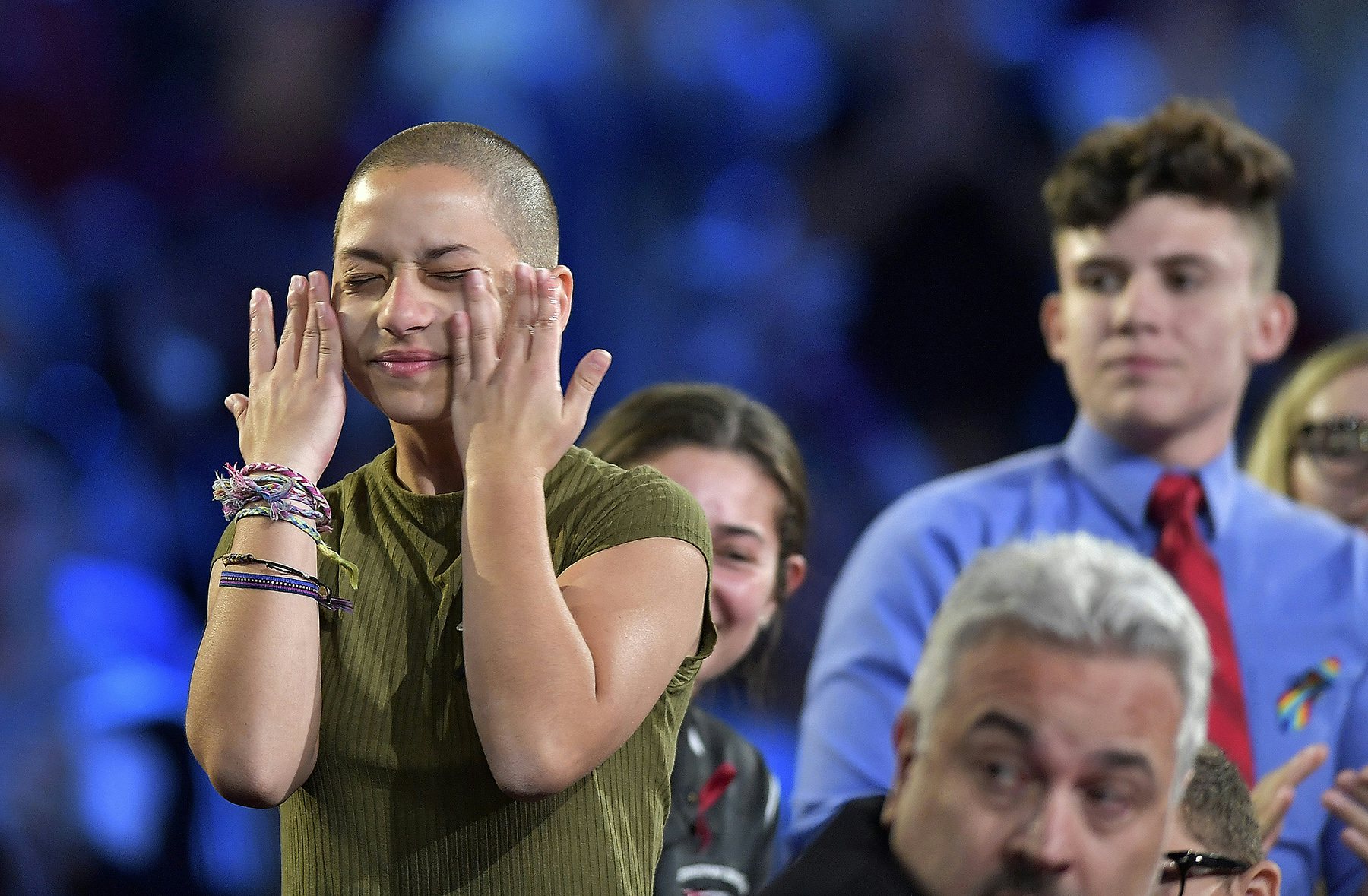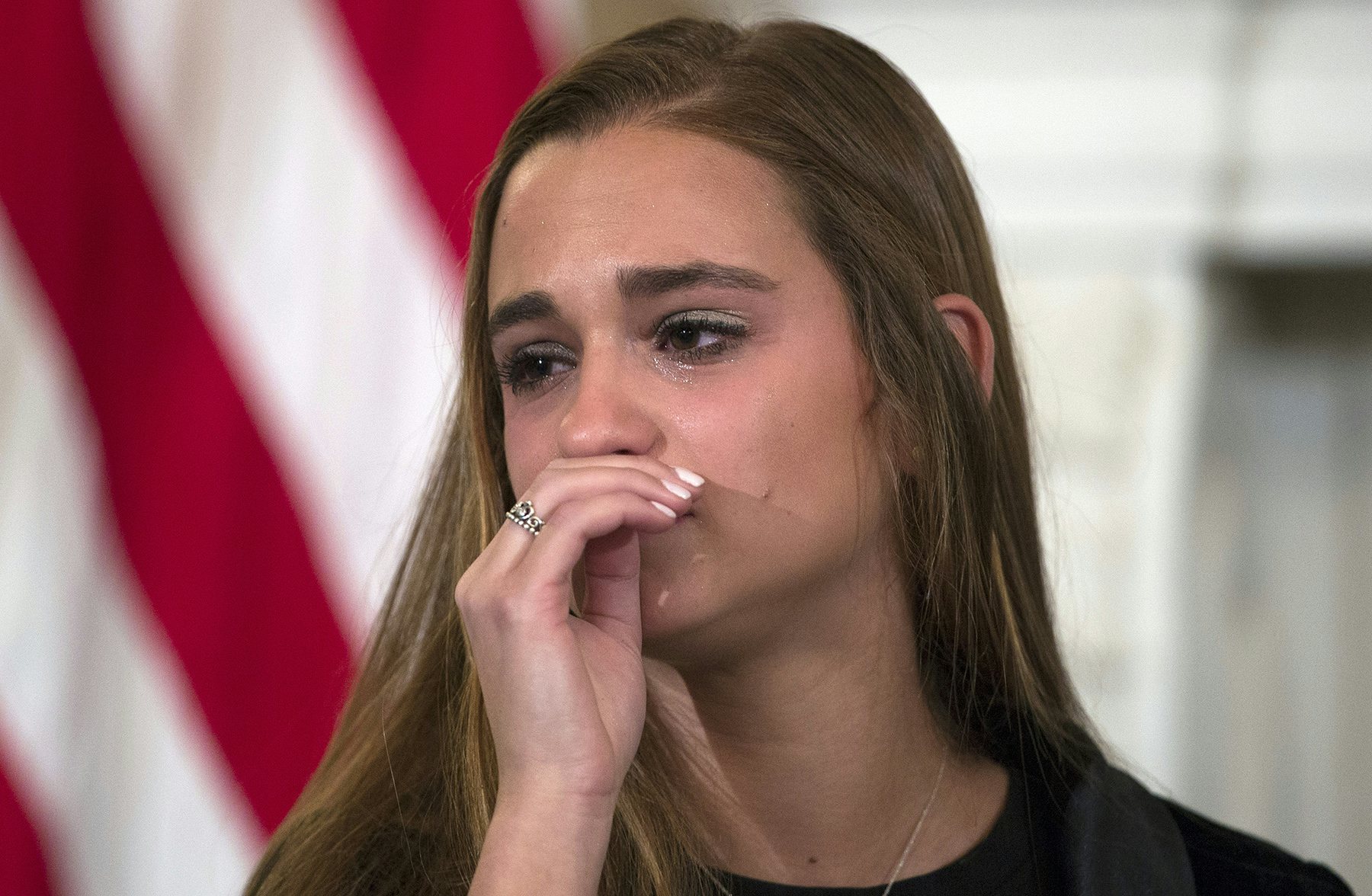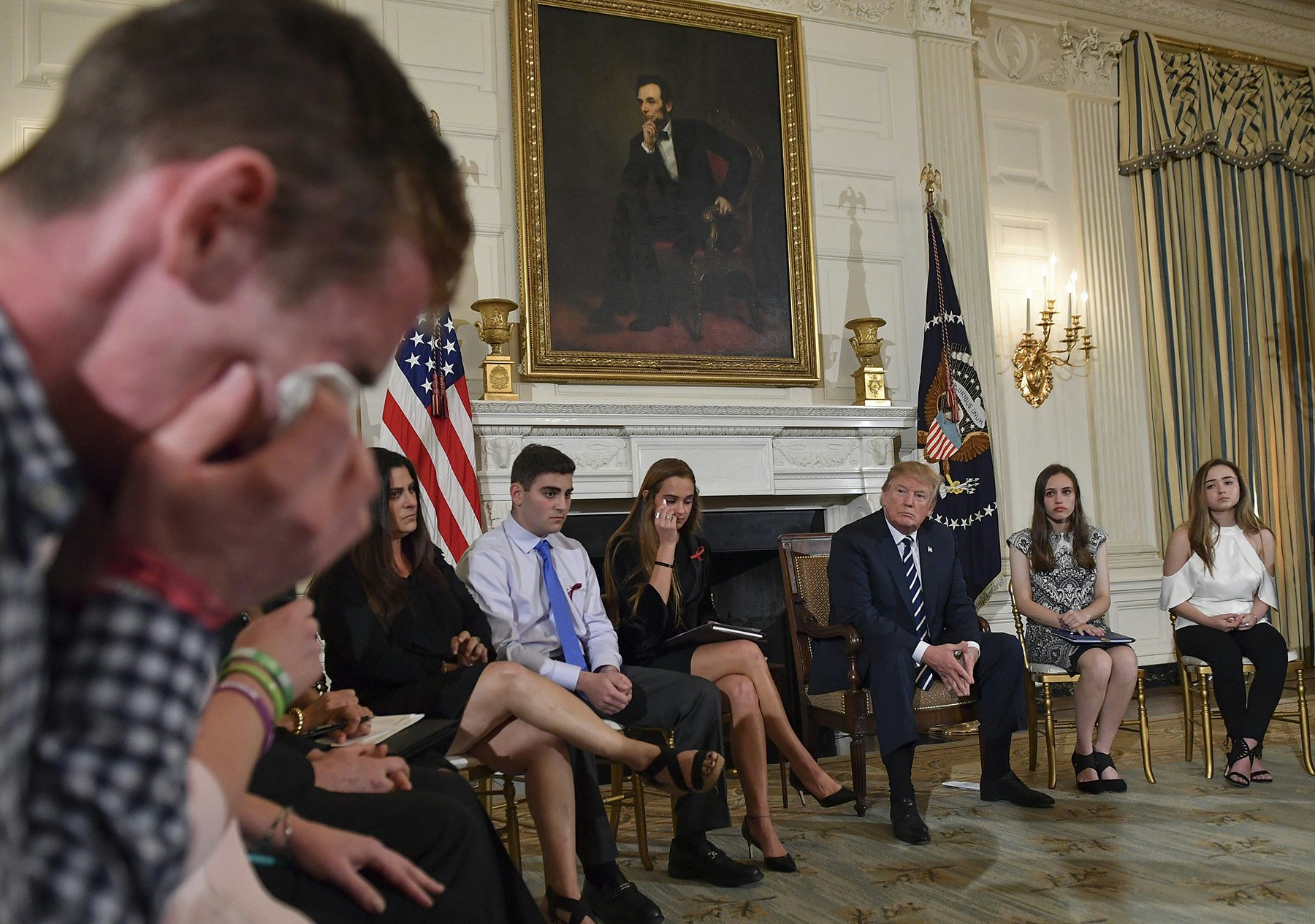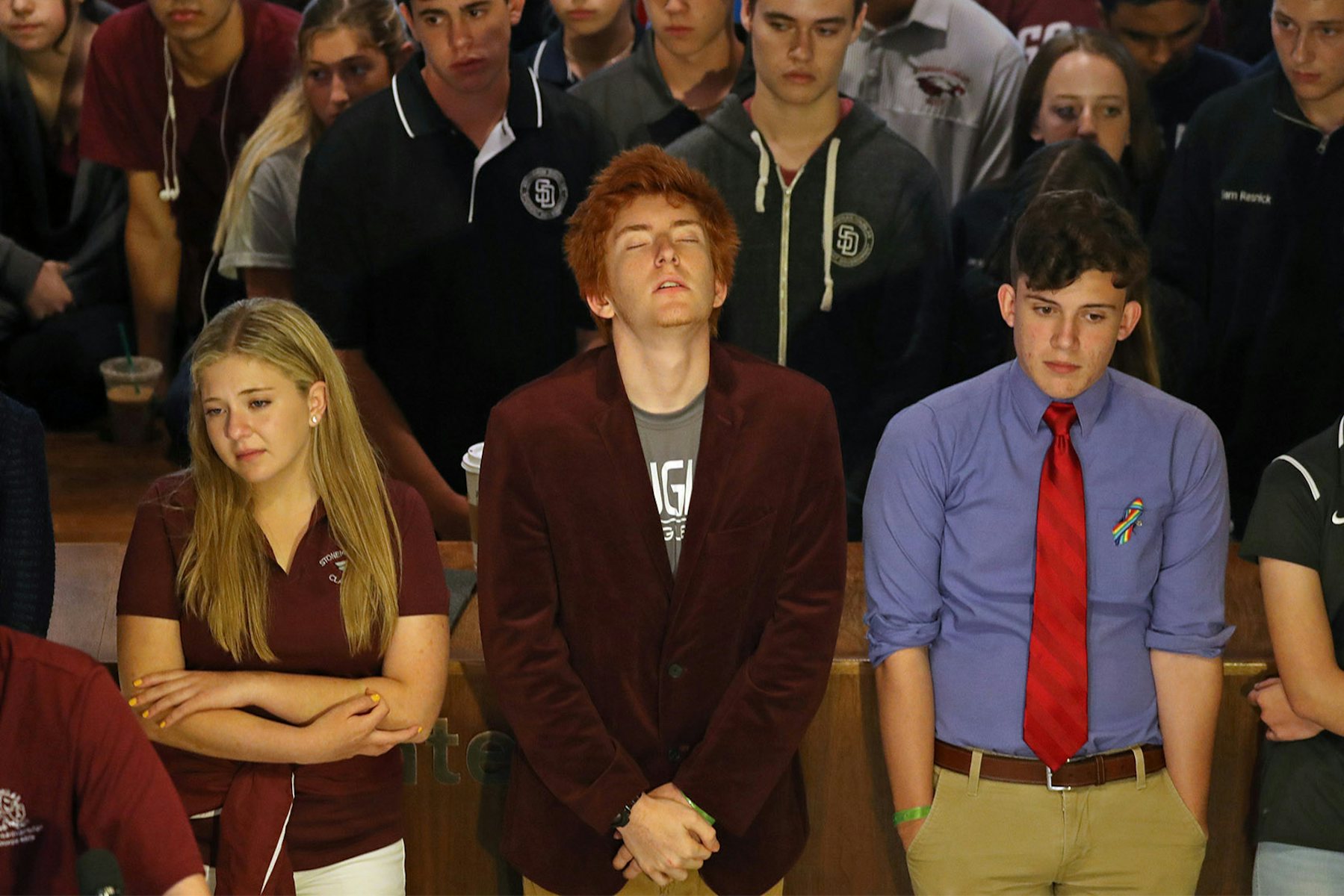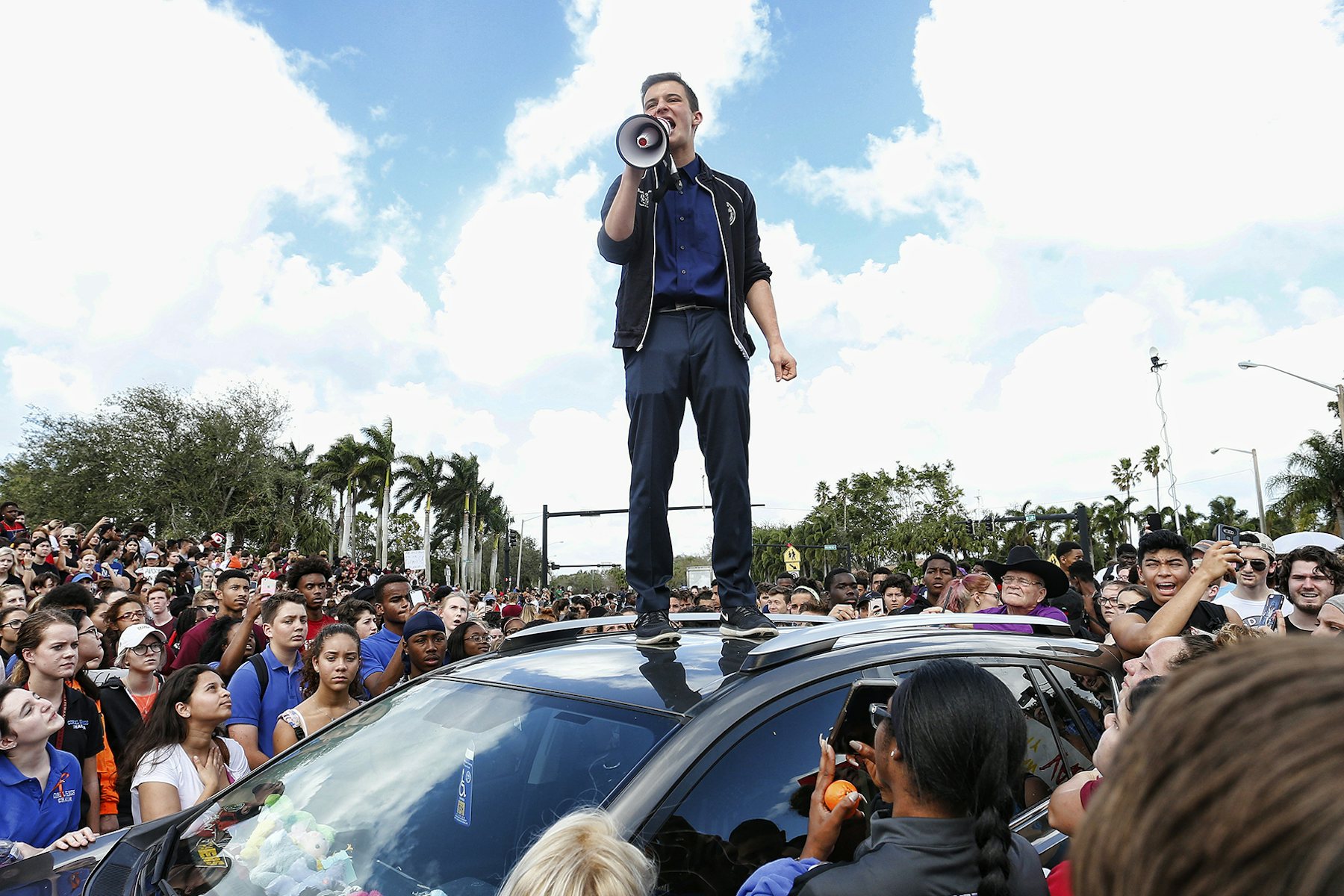 These young peoples are level headed, well spoken, and fearless as they bear the conviction that their pain will "#neveragain" happen here in the USA. It becomes obvious that they are totally at home in the usage of social media websites, presenting their views on TV and elsewhere. They have already met with Florida legislators, members of the US Congress, the US President Donald Trump, and they have participated in town hall meetings, TV talk shows, marches, sit downs and whatever else they can do to change the hearts and minds of the American peoples.
And these same young peoples are realistic, pragmatic to where they fully grasp that changes will not happen overnight but that in the end they will prevail where others had given up or where they had been struggling to be heard.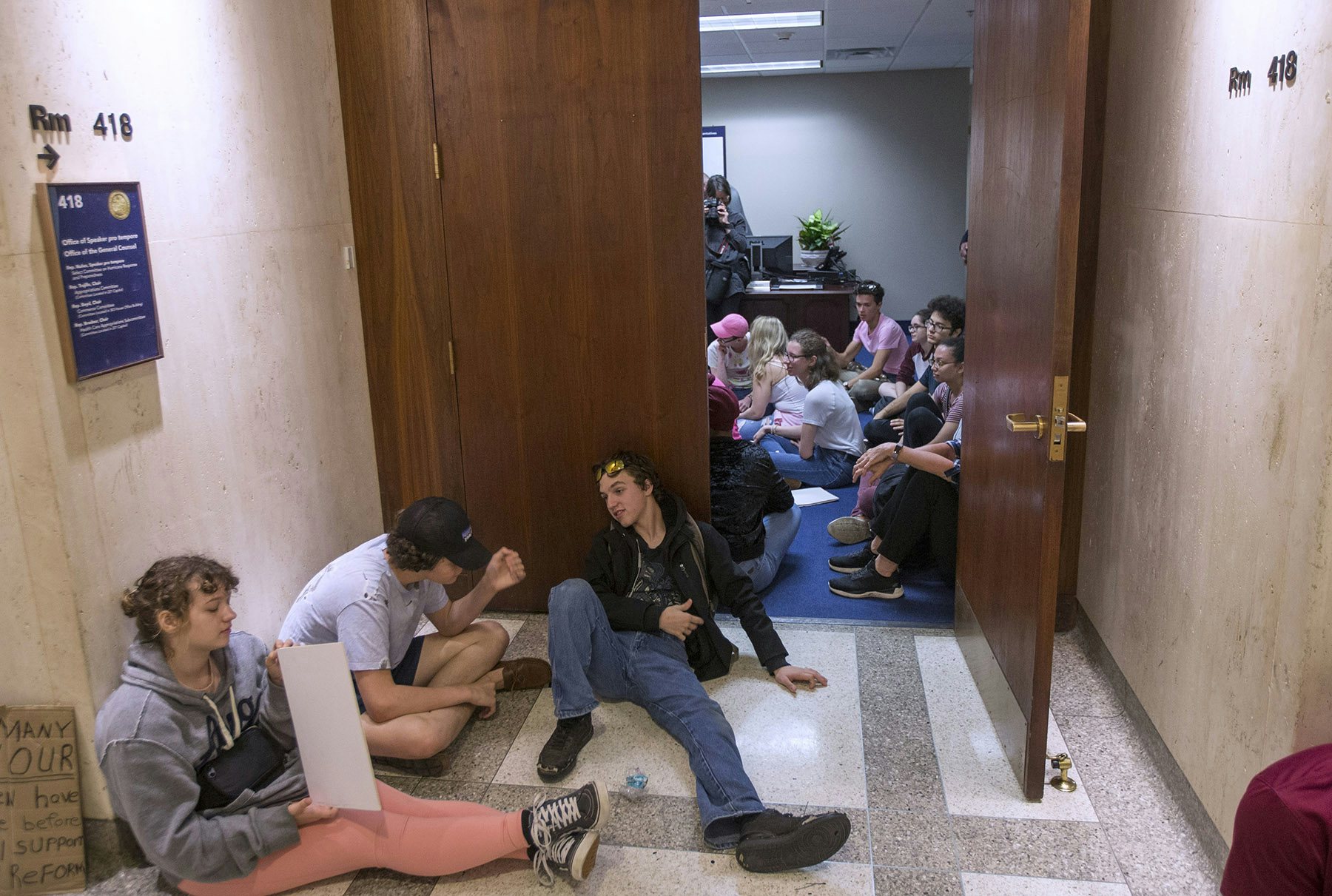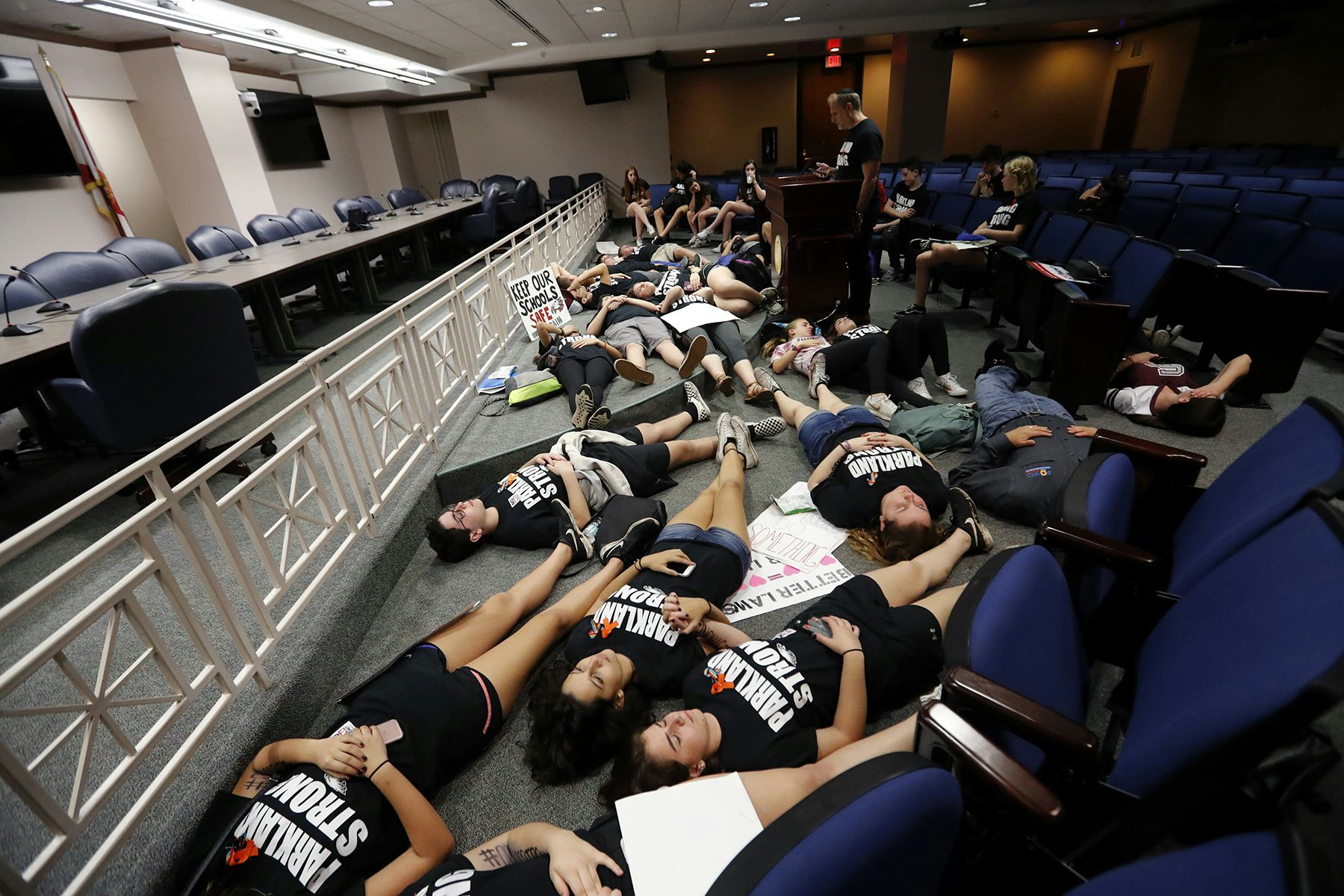 In just outside of a month, on the 24th of March 2018, these same youngsters inspired record setting "March for Our Lives" protests in US cities and even in municipalities around the world. The NRA has definitely met their match.
It was a sight to behold. It was magic. It was amazing. Young peoples from the ages 9 years old and upwards commanded the stage and the attention of millions of peoples. They were spell-binding.
Dear Republicans, the majority of Americans over the age of 50 may declare themselves as Republican Party members, but these young peoples are the future for the Democratic Party. The same old talking points won't work on them. They'll call you out with the words, BS, never again, and enough is enough.
The right's latest complaint/ talking points are along the lines that those students demanding gun control measures have not been balanced with those with opposing views. My response is that the NRA has controlled the debate to date, and this is the one chance for those in favor of gun control measures to equalize the intensity level of the gun debate which until now, has favored the NRA.
Highlights of the "/March of Our Lives" from the 3/25/18 New York Times edition, titled, March for Our Lives Highlights: Students Protesting Guns Say 'Enough Is Enough:' 
Excerpts:
"Demonstrators flooded streets across the globe in public protests on Saturday, calling for action against gun violence. Hundreds of thousands of marchers turned out, in the most ambitious show of force yet from a student-driven movement that emerged after the recent massacre at a South Florida high school."
"At the main event in Washington, survivors of mass shootings, including the one in Florida, rallied a whooping crowd — "Welcome to the revolution," said one of the student organizers — and spoke of communities that are disproportionately affected by gun violence. "It is normal to see flowers honoring the lives of black and brown youth that have lost their lives to a bullet," Edna Chavez, 17, said of her South Los Angeles neighborhood."
• "In New York, marchers bundled in bright orange — the official color of a gun control advocacy group — charged toward Central Park. And in Parkland, Fla., less than a mile from where the shooting took place last month, one protester's eyes brimmed with tears, surrounded by the echoing chant, "Enough is enough!"
• "Small groups of counterprotesters supporting gun rights also marched in different cities. In Salt Lake City, demonstrators carried pistols and flags. One of their signs read: "What can we do to stop mass shootings? SHOOT BACK." In Boston, opposing groups of protesters shouted at one another before the police intervened."
• "More than 800 protests were planned in every American state, including in some gun-friendly cities, and on every continent except for Antarctica, according to a website set up by organizers. Check out photos from around the world."
• "Planning for the events was spearheaded by a group of students from Marjory Stoneman Douglas High School in Parkland, Fla., who have emerged as national anti-gun figures in the wake of the shooting that left 17 dead."
• "Sharp-tongued and defiant, the student leaders hoped to elevate gun control as a key issue during the upcoming midterm elections, and to inspire their peers to register to vote en masse."
• "They were building on the success of a national school walkout this month, and gun control legislation in Florida that they helped to usher in. Their goal remains, as articulated online in the event's mission statement, to "demand that a comprehensive and effective bill be immediately brought before Congress to address these gun issues."
• "The White House responded to the demonstrations in a statement. "We applaud the many courageous young Americans exercising their First Amendment rights today," it read. On Friday, the Justice Department proposed banning so-called bump stocks."
(JUST 1 MAGICAL EVENT)
Emma González, one of the student organizers, stood for several minutes of silence
"Ms. González spoke for just under two minutes on Saturday at the rally in Washington, describing the effects of gun violence in emotional detail and reciting the names of classmates who had been killed."
"Then she said nothing for 4 minutes and 26 seconds.
She stared straight ahead during her period of silence onstage, her sometimes watery eyes fixed in the distance. Then a timer went off."
"Since the time that I came out here, it has been six minutes and 20 seconds," she said. "The shooter has ceased shooting, and will soon abandon his rifle, blend in with the students as they escape, and walk free for an hour before arrest."
"Fight for your lives, before it's someone else's job," she continued, and then walked offstage."
Here's the link to the NYT report: March for Our Lives Highlights: Students Protesting Guns Say 'Enough .
See: Seven most memorable moments from 'March for Our Lives' | TheHill