On March 28, 2018, the republican President Donald  J. Trump tweeted the following, "President Trump announces on Twitter that VA Secretary David Shulkin is being replaced with Admiral Ronny L. Jackson, the president's doctor."  Prior to the tweet, the president's Chief of Staff General John Kelly did call the VA secretary by phone to give him the heads up.
He was NOT fired as the White House reports because of irregular spending of government funds while he and his wife took a trip to Europe. Not only had he been granted a pre-approval for this jaunt by the VA ethics office, but when he was challenged over these expenses, he reimbursed the government for any monies being contested. At least 3 other White House cabinet heads have spent much more in taxpayer monies for luxury travel for themselves and their families abroad, and all are still working for the White House.
The real reason why the VA secretary was fired was because as a highly competent professional/ hospital executive, he was considered too moderate for some on Team Trump, having said he would not privatize parts of the VA healthcare services to our veterans without study and careful planning, though he did work to expand opportunities for veterans to access some medical care in the private sector. Various reports indicate that about 30% of the VA healthcare services for military veterans are currently, already outsourced to private healthcare facilities.
The fired Veterans Administration Secretary David Shulkin is the son of an Army psychiatrist and grandson of a VA pharmacist. He did his internship at Yale and completed his residency, in internal medicine at the University of Pittsburgh Medical Center. Before becoming the VA secretary, he was the former president of the Morristown Medical Center in New Jersey and then he was president and CEO of the Beth Israel Medical Center in New York and chief medical officer at the University of Pennsylvania Health System.
There is a conservative veterans group (CVA) funded by right wing donors like the Koch brothers with members working within the VA Administration, where they are pushing much more aggressively towards major parts of the VA system becoming privatized. Mr. Shulkin was not playing ball with them. The extensive privatization of the VA system is counter to what the vast majority of US military veterans want.
Mr. Shulkin has publicly shared that the White House saw him as an obstacle to privatization who had to be removed. He wrote about this in his New York Times op-ed. His most memorable words are, "As I prepare to leave government, I am struck by a recurring thought: It should not be this hard to serve your country."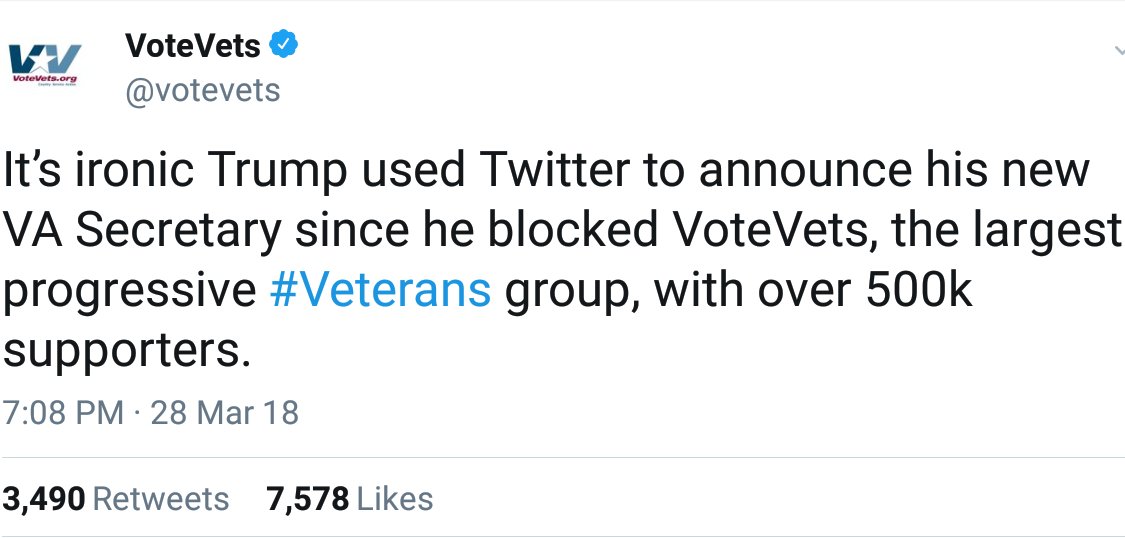 What got my attention in reviewing the news write-ups about this presidential firing  by tweet of the VA Secretary David Shulkin was this 3/28/18 MSNBC headline: VA Secretary Shulkin resigns, Trump announces on Twitter 
Mr. Shulkin did NOT resign, he was fired. Note that the interim replacement is a Department of Defense (DOD) official by the name of Hon. Robert Wilkie who has not been working directly under Mr. Shulkin. That position would belong to Thomas Bowman.
On March 31, 2018, Andrew Restuccia of Politico penned the following report, "Did Shulkin get fired or resign? This is why it matters"
Excerpts:
"Trump potentially opened the door to legal challenges that could hobble the VA."
"In announcing the removal of Shulkin as VA secretary, Trump tapped Defense Department official Robert Wilkie as the acting leader of the department, bypassing Shulkin's deputy, who was next in line to succeed him. That decision has reignited a debate among legal experts about the president's ability to hand-pick replacements for ousted Cabinet secretaries."
"The debate centers on vague language in the Federal Vacancies Reform Act of 1998, which gives the president broad authority to temporarily fill a vacancy at a federal agency with an acting official if the current office holder "dies, resigns, or is otherwise unable to perform the functions and duties of the office."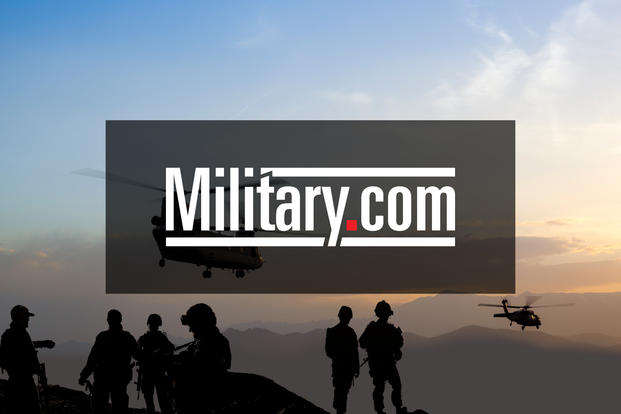 "But some legal experts note that the law does not explicitly grant that authority to the president in the case of firings. That could make Trump's decision to appoint Wilkie, the under secretary of defense for personnel and readiness, as acting VA secretary a potential test of the president's authorities under the act."
"And it means that any formal actions Wilkie takes as acting secretary could face a legal challenge that might stall sorely needed reforms and modernizations at the troubled agency."
"When POLITICO asked the White House for comment about the potential legal issues surrounding Shulkin's replacement, spokeswoman Lindsey Walters said in a statement, "Secretary Shulkin resigned from his position as Secretary of the Department of Veterans Affairs."
"Walters' comment is in sharp contrast with the well-established narrative that Trump fired Shulkin. Until now, the White House has made little effort to correct the many press accounts saying Shulkin was removed."
"The White House declined to elaborate on the exact circumstances surrounding Shulkin's ouster or offer any evidence to support the assertion."
"But a person familiar with Shulkin's dismissal strongly disputed that Shulkin resigned, noting that he did not submit a resignation letter. Shulkin's removal happened so quickly, the person said, that he was never given the opportunity to return to his office or address VA employees."
"Shulkin, for his part, has publicly criticized the White House for its handling of his removal. During an interview with MSNBC this week, he said Trump never mentioned his plans to push him out during a phone call on Wednesday. White House chief of staff John Kelly subsequently informed him of the president's intention later that afternoon."
"Under normal circumstances, the VA's No. 2, Deputy Secretary Thomas Bowman, would have stepped in as secretary after Shulkin departed. But Trump and many in the White House have clashed with Bowman, believing him to be opposed to efforts to move toward more privatized veterans health services."
"Wilkie could serve as acting VA chief for several months while Trump's nominee to permanently lead the department, White House physician Ronny Jackson, awaits confirmation in the Senate."
"Any significant policy decision Wilkie makes during that time could prompt a challenge from an injured party claiming that Wilkie doesn't have the legal authority to lead the department in an acting capacity."
"A challenge to Trump's decision to appoint Wilkie would be unprecedented, according to experts. But some added that it could be an increasingly attractive option for outside groups who want to overturn the Trump administration's policy moves.