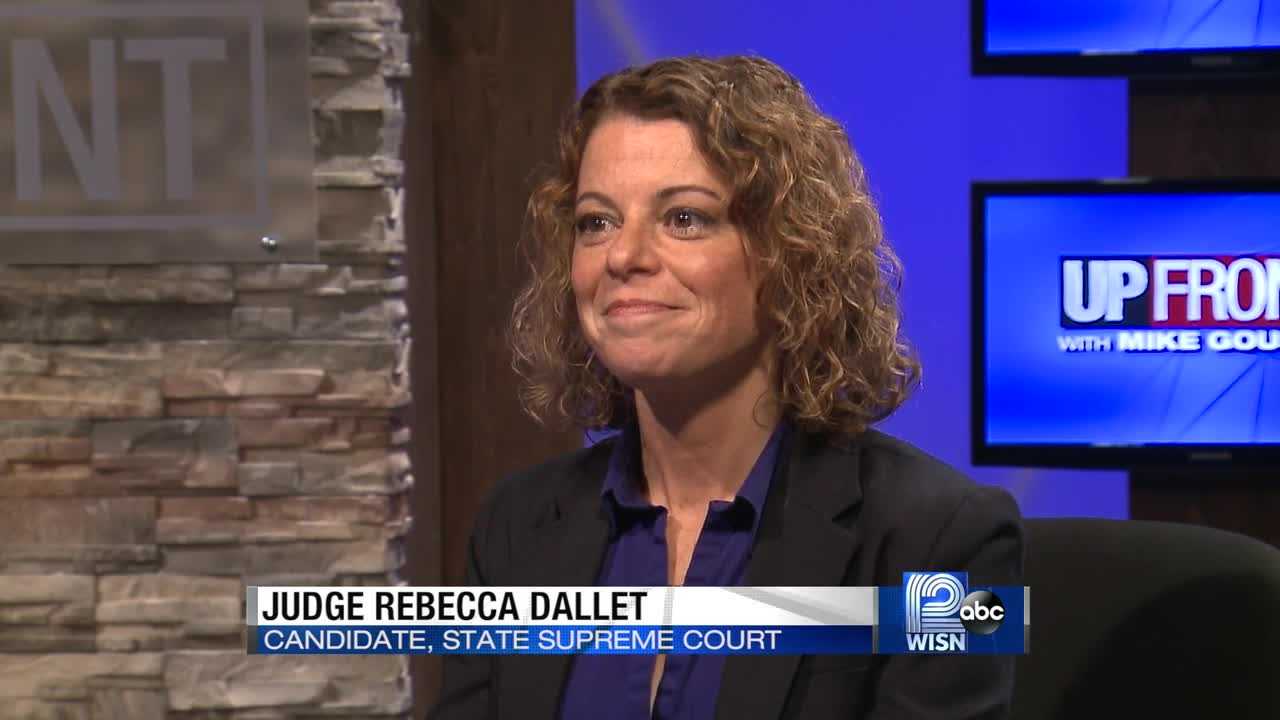 Democrats have done it again. In the State of Wisconsin, there was a special election held for a Wisconsin Supreme Court seat on April 3, 2018 where a democrat won against her opponent who was backed by the NRA (National Rifle Association). The Democrat Rebecca Dallet won by a 12 percentage points.
This election was held over the dead body of the republican Governor Scott Walker who has been moving heaven and earth to postpone any elections for open/ vacant seats because of his fear that democrats would win, but the courts have forced his hand.
Here is the rest of the story… 
On April 4, 2018, Andrew Prokop penned the following report, "Liberals just won a seat on the Wisconsin Supreme Court by a huge margin"
Excerpts:
Another defeat for Republicans in state elections during the Trump era.
Liberal candidate Rebecca Dallet has won election to the Wisconsin Supreme Court, according to Decision Desk. Dallet defeated her conservative opponent for the open seat, Michael Screnock, easily, and her victory will cut the conservative majority on the court from 5-2 to just 4-3.
"Dallet's win is yet another example of liberal voter enthusiasm in state and local elections held during the age of Trump. And in Wisconsin specifically, it's a rare victory for a Democratic Party that's been beaten again and again in recent years. (The race was technically nonpartisan, but Dallet was the Democrat-backed candidate and Screnock the conservative-backed one.)"
"However, the court will remain in conservative hands for the near future. The next conservative-held seat won't be up for election until 2020, and before that, liberals will have to defend one of their own seats next year."
"Once elected, Wisconsin Supreme Court justices serve out 10-year terms. However, if a seat should become vacant in the middle of a term, the governor can appoint a replacement justice. A new election is then scheduled for that seat in the first year when there's no other Supreme Court election on the ballot (that is, two seats can't go up for election in the same year). Tuesday's election was for an open seat held by a conservative justice who chose to retire."
"But though these court elections are "nonpartisan," in practice, the state Supreme Court has become bitterly divided along ideological lines, with millions of dollars in outside spending pouring into these contests — and conservatives usually tending to come out on top."
After many Wisconsin defeats, liberals hope they're finally turning things around
"Conservatives have held a majority on the seven-member Wisconsin Supreme Court since 2008. This proved crucial when Republican Gov. Scott Walker was sworn in in 2011 and plunged the state into an enormously bitter controversy by signing a law gutting collective bargaining rights for public employees."
"Liberals saw an opportunity to strike back just a few months later, when a conservative Supreme Court justice faced reelection — ideological and interest groups on both sides poured money into the race, making it a high-stakes showdown."
As has so often happened during the Walker years, though, liberals came up short in that 2011 contest — the conservative justice won reelection by a mere 0.4 percent margin. Walker himself then beat back a recall attempt in 2012 and saw the court uphold his collective bargaining law in 2014, before winning a full second term that fall.
Shortly afterward, conservatives expanded their Supreme Court majority to 5-2 when Walker appointed Rebecca Bradley to an open seat. She won reelection to a full term in 2016. Then in 2017, when conservative Justice Annette Ziegler was up, liberals were still dazed from Donald Trump's shocking victory in the state and didn't even bother to put up a candidate — Ziegler won a second 10-year term unopposed.
"But this time around, when conservative Justice Michael Gableman decided not to run for another term, Wisconsin liberals didn't let the opportunity slip by. Dallet — a judge for the Milwaukee County Circuit Court, and a former assistant district attorney and adjunct law professor — ran for the open seat, and won."
"And that's not Democrats' only recent Wisconsin victory. This January, the party picked up a state Senate seat in a district Trump won by 17 points and over performed (but lost) in a state assembly special election in a very conservative area. Walker responded with alarm, tweeting that the results should be "a wake up call for Republicans."
"The governor then, absurdly, tried to not hold more special elections this year — clearly afraid of losing — until court rulings forced him to abandon that effort."
For entire VOX report, see: Wisconsin Supreme Court election result: liberal Rebecca Dallet wins
See: Mitch McConnell Is Afraid Of Blue Hurricane Coming In November/ Crooks and Liars