After the president's personal attorney Michael Cohen had his office, home and hotel room subjected to an FBI raid on the 9th of April 2018, the republican President Donald Trump has been refusing to attend a meeting with the FBI's Special Counsel Robert Mueller III.
The FBI action against Michael Cohen had been reviewed and approved by the US Department of Justice's Deputy Attorney General Rod Rosenstein but he then referred the case over to the Southern District of New York, where this Manhattan judicial office is headed by a republican appointed by the president, himself. The standard of evidence is very high and several levels of review were required before the justice officials would deem to sign off on a "no knock" raid warrant but the requirements were met and the FBI raid was implemented. The warrant included the charges of campaign elections' laws violations as well as bank and wire fraud.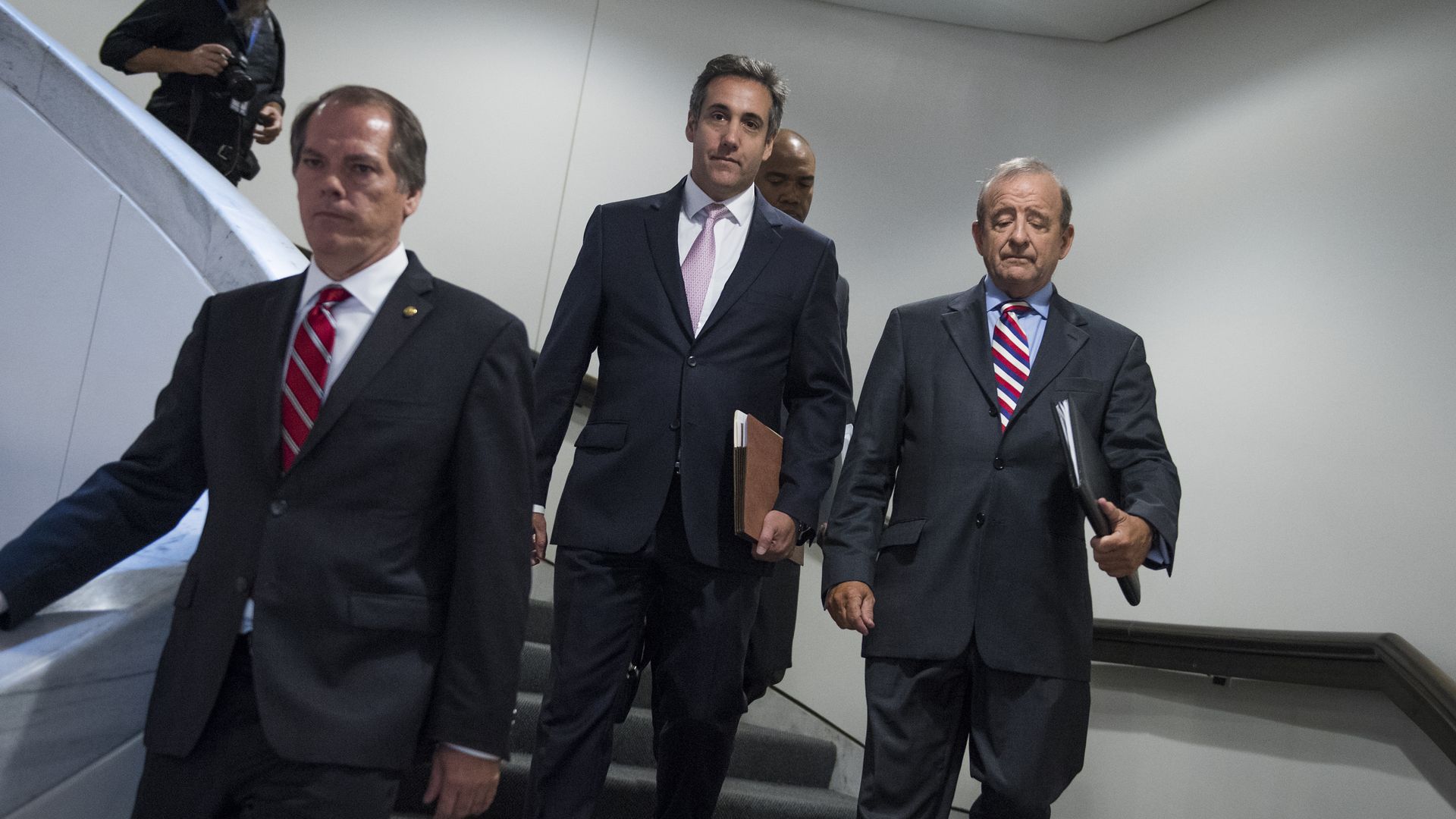 The FBI agents were intent in collecting data pertaining as to how Mr. Cohen worked to keep peoples quiet with hush monies and other tactics, who had embarrassing stories pertaining to the president. This would include individuals like the adult film star Stormy Daniels who wanted to tell all about an affair she had with the president in 2006, while the president was married and his wife was pregnant. Ms. Daniels felt forced to sign a non-disclosure form (NDA) in return for her silence along with a payment of about $130,000 dollars within a month of Mr. Trump becoming president.
Because according to Mr. Cohen, he acted without the president's knowledge and because of the timing was very close to when Mr. Trump would become president, it is very possible that Mr. Cohen did not abide by current elections' laws. This would hold true for any monies paid out for these types of situations which occurred after Mr. Trump started his campaign to become the 45th US president.
Mr. Michael Cohen has claimed to be not only the president's personal attorney but the fixer of problems for the family for many years.
Of course the president is furious to where there are numerous news articles indicating that he has been seriously thinking about firing the Deputy Attorney General Rod Rosenstein, or the Attorney General Jeff Sessions who has recused himself from having anything to do with the FBI's Trump-Russia probe, or the Special Counsel Robert Mueller III who is heading the Trump Russia inquiry, or all of the above.
With all of these chaotic surrounding noises, Mr. Mueller has announced his plans to proceed to complete a final report regarding any "obstruction of justice" findings to date which involve the president but without requiring him to participate in an interview. This work product should be finished shortly.
Here is the rest of the story…
On April 12, 2018, Carol E. Lee, Julia Ainsley, Kristen Welker and Hallie Jackson  of NBC News has penned the following report, "Trump, Mueller teams prepare to move forward without presidential interview" ("Monday's raid on Trump's personal lawyer upended talks for the president to sit down with investigators.")
Excerpts:
 "Special Counsel Robert Mueller's office and President Donald Trump's legal team are now proceeding with strategies that presume a presidential interview will likely not take place as part of the Russia investigation, after months of talks between the two sides collapsed earlier this week, according to multiple people familiar with the matter."
 "
On Monday (4/9/18)Trump's lawyers were discussing a possible interview with Mueller's team and had begun to hash out the final sticking points, including the timing, scope and length, according to people familiar with the discussions. One person familiar with the strategy said the president's lawyers had over the weekend sought to expand his legal team to include individuals who would 
prepare him for an interview
. Another person familiar with the matter, however, said preparations had not yet gone that far."
"But the prospects for a presidential interview dramatically dimmed once the FBI raided the home, office and hotel room of Trump's long-time personal lawyer, Michael Cohen on Monday, these people said. The president criticized the raid as out of bounds in Mueller's investigation into Russia's interference in the 2016 election and possible collusion with Trump aides."  
"Prior to Monday's raid, Mueller's team had been aiming to finalize a report on its findings on whether the president has tried to obstruct justice in the Russia investigation in the coming months, as early as May or as late as July, three sources said. That timeline hinged in part on reaching a decision on a presidential interview, these people said. One person familiar with the investigation described a decision on an interview as one of the last steps Mueller was seeking to take before closing his investigation into obstruction."
 "
Now, according to two sources, Mueller's team may be able to close the obstruction probe more quickly as they will not need to prepare for the interview or follow up on what the president says."
"The raid on Cohen "significantly complicated" any negotiations for the president's legal team, according to a person familiar with the discussions, who also cautioned that "you never say never" in terms of a possible interview. This person said the president's legal team is still in frequent contact with Mueller's team on other issues related to the investigation."
"Mueller would then likely send a confidential report to Deputy Attorney General Rod Rosenstein, who is overseeing the Russia investigation. Rosenstein could decide whether to make the report public and send its findings to Congress. From there, Congress would then decide whether to begin impeachment proceedings against the president, said two of the sources."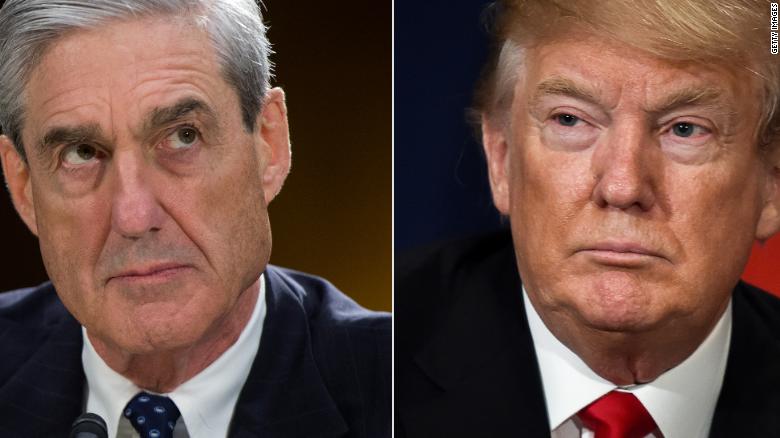 "Rosenstein met with the president at the White House on Thursday. A White House official told reporters the meeting was about "routine department business." A Justice Department spokeswoman said it was part of a scheduled meeting with officials from other agencies as well as DOJ."
"Since the FBI raid seizing Cohen's documents and electronics, Trump has soured on the idea of sitting for an interview with Mueller, people familiar with his thinking said. Trump's lawyers were wary of him agreeing to a sit-down, but in the days before the raid they had started initial preparations for Trump take part in a possible interview in part because the president could overrule their advice, people familiar with the discussions said."
"If Trump were to decline a voluntary interview, his legal team discussed making the case that a sitting president can't be subpoenaed, according to people familiar with the discussions. The argument hinges on the idea that a sitting president can't be indicted, with Trump's lawyers surmising that if a president can't be indicted he can't be subpoenaed."