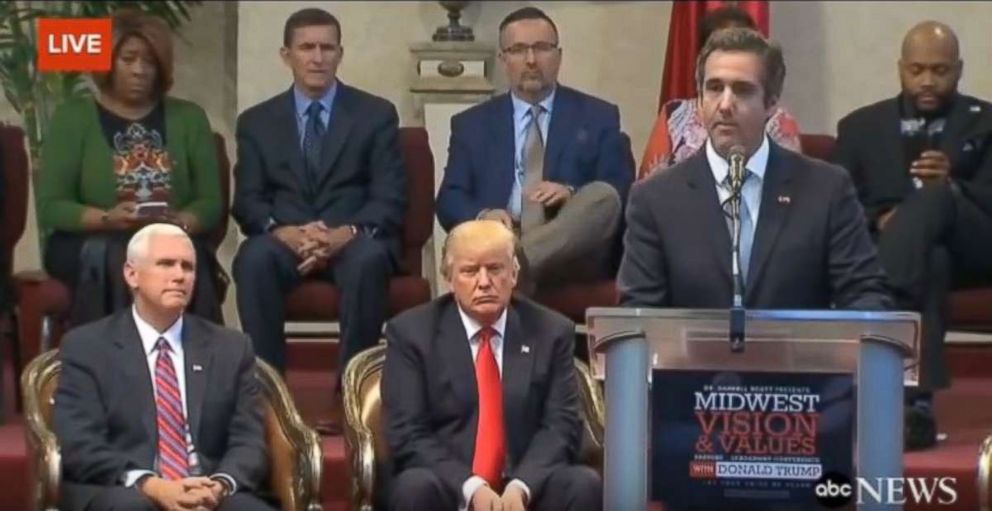 Via numerous news stories, we now know that the republican President Donald Trump's personal attorney and self described fixer like Ray Donovan, Michael Cohen has been involved in negotiations with at least four different individuals, in getting them to sign "non disclosure agreements in exchange for some monies.
The first three known cases involve peoples who had information about President Trump which could have been very embarrassing if revealed during the president's 2016 campaign. Two women who signed the NDA forms  are the adult porn star, Stormy Daniels and the former Playboy model Karen McDougal, both of whom claimed having an extramarital affair in 2006 with Donald Trump.
The third person is a former doorman Dino Sajudin who called the National Enquirer with a tip about some sensitive information pertaining to the president. He ended up signing a NDA form.
All three dealt with Michael Cohen. The two women Stormy Daniels (aka Stephanie Clifford) and Karen McDougal were represented by the same attorney, Keith M. Davidson. Both Karen McDougal and Dino Sajudin were unwitting pawns in a "catch and kill" scheme used by some tabloids like the National Enquirer or its parent company, American Media Inc (AMI) where the CEO David Peters is President Trump's long time friend. This is where the news outlet pays someone for his/ her story but then the story is never published. The contact person at the National Enquirer in both cases has been Dylan Howard, the Enquirer's top editor.
DD IS DAVID DENNISON (ALIAS FOR TRUMP)/ PP IS PEGGY PETERSON BUT STORMY DANIELS SIGNED IT WITHE HER REAL NAME STEPHANIE CLIFFORD/ EC Essential Consultants, the LLC WHERE MICHAEL COHEN SIGNEDThe Feds who raided the office, hotel room and home of Michael Cohen on the 9th of April 2018 to collect material related to Mr. Cohen's businesses, were also looking for any data related to the above three cases. There are federal elections finance laws which cover the concept of hush money payouts to folks for their silence after a candidate has started running for an election position.
As per a 4/16/16 CNN Politics report, "Essential Consultants LLC was used for the partial payment of a $250,000 fee paid to Cohen for negotiating a non-disclosure agreement with a former Playboy model who claimed she was impregnated by Elliott Broidy, a venture capitalist and former deputy finance chairman of the Republican National Committee."
As per a 4/16/18 NYT report, the contract in the confidential settlement between Elliott Broidy and his mistress Shera Berchard included the same aliases — "David Dennison" and "Peggy Peterson" — that were used in a 2016 contract between Mr. Trump and the porn star known as Stormy Daniels.
As per 4/12/18 USA Today report, "Common Cause, a watchdog group that filed complaints earlier this year with the Justice Department and the Federal Election Commission over payments to McDougal and Daniels, on Thursday filed a new complaint with the agencies, alleging the payment to Sajudin likely violated federal campaign-finance laws.
But now news articles are reporting details about a fourth person. The names associated with this NDA are Michael Cohen and Keith M. Davidson, the same attorney who was supposed to be representing Stormy Daniels and Karen McDougal.
See:  The Insane Backstory Behind The Lawyer Who Shook Down Donald 
Here is the rest of the story…
On April 13, 20118, Tom Hamburger, Ellen Nakashima, Beth Reinhard and Emma Brown of the Washington Post penned the following report, "RNC deputy finance chair steps down after admitting Trump's lawyer negotiated settlement between him and pregnant Playboy model"
Excerpts:
"A top GOP fundraiser and prominent backer of President Trump stepped down from his Republican National Committee post Friday after revelations that Trump lawyer Michael Cohen arranged a $1.6 million settlement with a former Playboy model the donor had impregnated."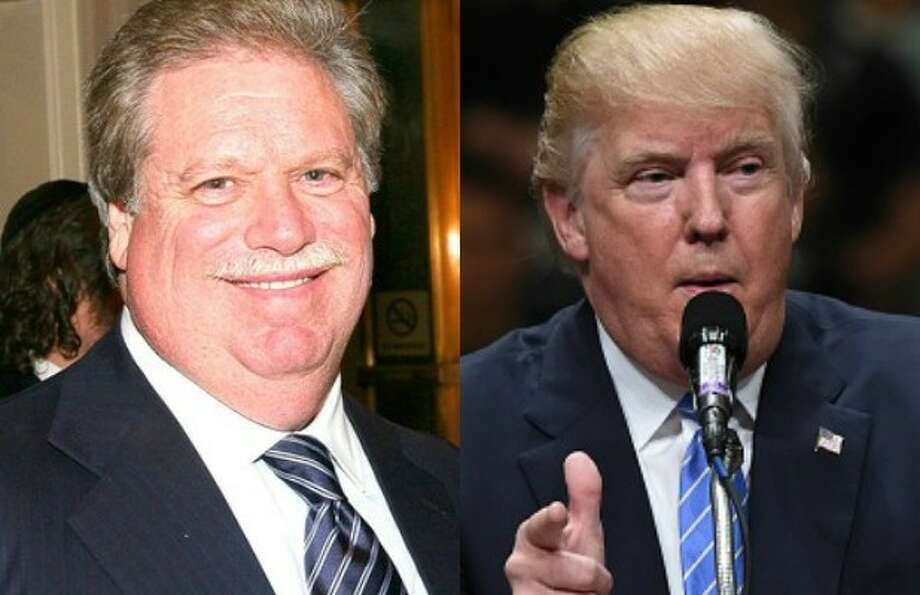 "Los Angeles-based investor Elliott Broidy, who has been a top fundraiser for Trump and the party, issued a statement Friday (4/13/18) acknowledging that he "had a consensual relationship" with the woman, who got pregnant. He said he retained Cohen after Trump's personal lawyer told Broidy he had been contacted by the woman's attorney." (The attorney just happened to be Keith M. Davidson.)
"It is unfortunate that this personal matter between two consenting adults is the subject of national discussion just because of Michael Cohen's involvement," Broidy said in the statement."
"RNC Chairwoman Ronna Romney McDaniel said Friday afternoon that she had accepted Broidy's resignation."
"McDaniel said she was going to "take a look" at the situation facing Cohen, who continues to hold a top fundraising position at the RNC. "I haven't had a chance to do my due diligence," McDaniel said, adding that she hoped to talk with Cohen in the near future."
"Cohen's role in the secret deal is the latest unexpected twist in a sprawling drama involving top Trump associates. It deepens the scrutiny of the longtime Trump confidant, whose residences and office were raided by the FBI earlier this week."
"Federal prosecutors revealed Friday that Cohen has been under criminal investigation for months and that they have em-paneled a grand jury to probe his business dealings. Investigators are also examining his efforts to tamp down damaging stories about Trump during the 2016 campaign, according to people familiar with the case, who, like others, spoke on the condition of anonymity."
"The case was originally referred to the U.S. attorney for the Southern District of New York by special counsel Robert S. Mueller III, who is investigating Russia's interference in the election."
"Under terms of the deal negotiated by Cohen for Broidy, who is married, the woman with whom he had an affair is prohibited from talking about the relationship in exchange for payments to be made over a two-year period. The deal also allowed the woman to keep the baby, determine paternity and seek child support if she chose to do so."
"Cohen's work on the Broidy settlement, struck in late 2017, came after he negotiated a deal in October 2016 agreeing to pay $130,000 to adult-film actress Stormy Daniels, who alleged that she had a sexual encounter with Trump"
"Keith Davidson, the lawyer who represented Daniels at the time, also represented the Playboy model with whom Broidy had an affair."
"Cohen and Broidy met during the 2016 campaign, when Broidy, a California native and GOP donor, served as vice chairman of a joint fundraising effort between Trump and the RNC."
"So far this cycle, Broidy and his wife have contributed $614,000 to Republican campaign committees and the RNC, campaign finance records show."
"Broidy also serves on the board of the Republican Jewish Coalition, which remained steadfast in its support for Trump during the 2016 campaign, despite criticism from some Jewish leaders, who objected to the then-candidate's retweet of a post widely viewed as anti-Semitic."
"In the first year of the Trump administration, Broidy was an outspoken advocate at the White House and on Capitol Hill on Middle East issues, particularly the need for action against Qatar, a rival power of the UAE and Saudi Arabia."
"Broidy worked with George Nader, a Lebanese American businessman and power broker in the region who has been working in recent years as an adviser for the UAE, according to people familiar with their relationship."
"Nader is a witness in Mueller's investigation."
"The Broidy deal reveals new details about the relationship between (Keith) Davidson, a celebrity lawyer in Los Angeles, and Cohen, Trump's hard-charging fixer in NY.
"In October 2016, Davidson negotiated with Cohen the confidentiality agreement for Daniels. Cohen, Daniels and Davidson signed the agreement."
"Daniels, whose real name is Stephanie Clifford, has sued to break the agreement, arguing that it is invalid because Trump failed to sign it. Cohen and Trump are seeking to force the matter out of court and into arbitration, where proceedings are confidential."
"Davidson and Cohen were also in communication about a third agreement involving former Playboy centerfold Karen McDougal, who was represented by Davidson at the time."
"McDougal, who says she had a 10-month affair with Trump in 2006 and 2007, sold the rights to her story to the parent company of the National Enquirer for $150,000 in August 2016. She has said she understood that American Media (AMI) was buying her story not to publish it, but to bury it, in what has been called a "catch and kill" arrangement."
"The day before she signed the contract, Davidson emailed Cohen and told him by phone that the deal was finalized, according to a person familiar with the conversation."
Note: This blog was last updated on 4/16/18.