A fellow blogger, Crustyolemothman shared a tip with me that could have some interesting ramifications. He mentioned that the president's personal attorney had been utilizing an office located at the law firm of Squire Patton Boggs, t Rockefeller Center in New York City. This law firm also happens to represent the corporation of Cambridge Analytica.
I took time to research this tip. It does seem that the republican President Donald Trump's personal attorney. Michael Cohen who recently had his office raided by the FBI out of NY Manhattan judicial court (Southern District of NY) was inhabiting an office at the law firm of  Squire Patton Boggs which does indeed represent Cambridge Analytica. Soon after Mr. Cohen's office was raided the firm and he, parted ways.
I'm beginning to see why the president is worried about a democratic deep state that is operating against him because that is how he and his cronies operate. The republican President Donald Trump is the "Deep State." The same players' names keep popping up around him, like Michael Cohen, Cambridge Analytica and Deutsche Bank, the Mercers, Sheldon Adelson, Oracle, Steve Bannon, Erik Prince, Roger Stone, Paul Manafort, Don McGahn, etc.
As per Wikipedia, take a look at some of the alumni associated with Squire Patton Boggs:
Squire Patton Boggs
John Boehner, former Speaker of the House of Representatives [37]
John Breaux, former United States Senator from Louisiana
Al Cardenas, former chairman of American Conservative Union
Jack Evans, District of Columbia Council member
Jack Kingston, former United States Representative
Petr Kolář, Czech diplomat
Joseph LeBaron, American diplomat
Trent Lott, former United States Senator
Jim Matheson, former United States Representative
Don McGahn, Trump Administration White House Counsel(/left in 2014)
David Aldrich Nelson, former judge on the United States Court of Appeals for the Sixth Circuit
Stephen T. Owens, litigator
Frank G. Wisner, American diplomat
Miomir Žužul, Croatian diplomat and politician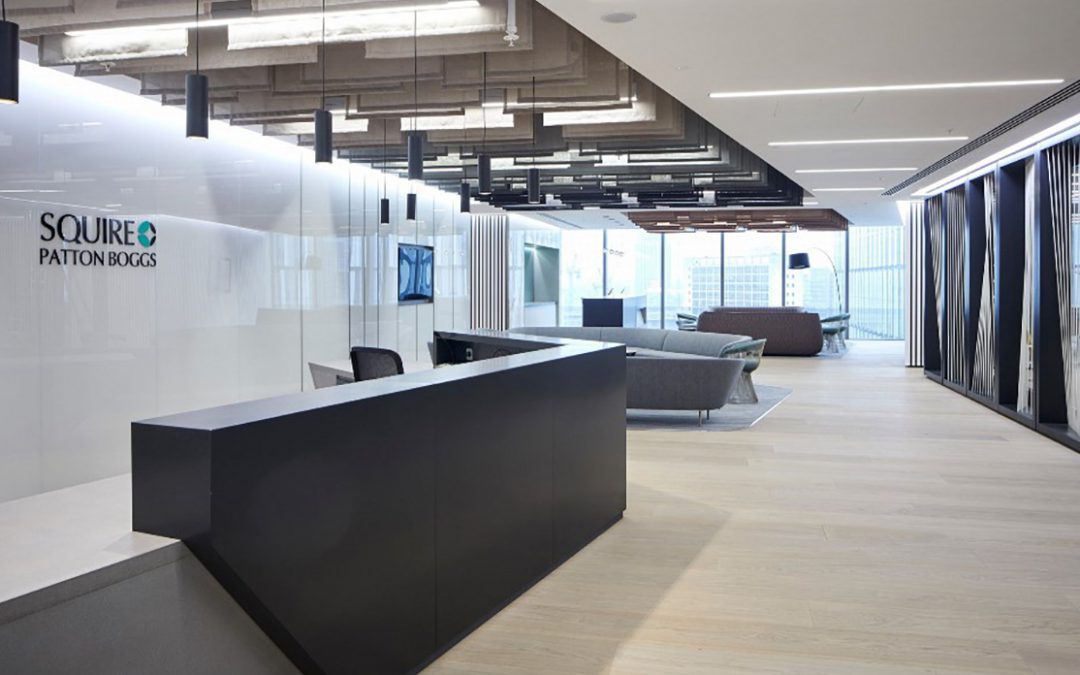 Here is the rest of the story…
On April 10, 2018, Christine Simmons of New York Law Journal penned the following report, "Trump Lawyer Michael Cohen Was Discrete Presence at Squire Patton Boggs"
"For many at Squire Patton Boggs, the nature of Michael Cohen's presence in the firm's New York office was a mystery."
"Cohen, who was given an office on the firm's 23rd floor at Rockefeller Center as part of a "strategic alliance" with his practice, kept a lock on his door. He didn't appear to work on client matters with firm attorneys in New York, and whatever benefit he provided to the firm wasn't apparent to his office colleagues."
"Some inside the firm also had concerns about the alliance, even before Cohen's legal troubles devolved to the point of FBI agents raiding his office."
"Sources who spoke to New York Law Journal on Tuesday said Cohen, a longtime aide to President Donald Trump and his private attorney, kept to himself and didn't frequently interact with New York personnel at Squire."
"Federal agents swept into Squire's office at 30 Rockefeller Plaza on Monday morning to seize records—a highly unusual event for any law office. "I'm surprised any time FBI agents show up at an office to collect documents," said one attorney tied to the firm when asked for a reaction."
"On the same day as the raid, Squire announced that the partnership with Cohen had been called off. "The firm's arrangement with Mr. Cohen reached its conclusion, mutually and in accordance with the terms of the agreement," the firm said in a statement Monday. "We have been in contact with federal authorities regarding their execution of a warrant relating to Mr. Cohen. These activities do not relate to the firm and we are in full cooperation."
"Squire's alliance with Cohen, lasting roughly a year, was first announced in April 2017. A press release by the firm said it would partner with Michael D. Cohen & Associates to "advance the interests" of its clients."
"The National Law Journal reported at the time that a statement from Squire's chairman and global CEO Mark Ruehlmann—now removed from the firm's website—said the arrangement would benefit clients by bringing together Cohen and the firm's lobbyists. "Clients worldwide increasingly confront challenges and look to seize business opportunities that intersect with governments worldwide," Ruehlman said in a statement at the time."
"A spokesman for the firm on Tuesday described the arrangement as a type of referral relationship between Cohen and Squire."
But what exactly Squire or Cohen gained from the "strategic alliance" in the end is unclear.
"Still, the attorneys said Cohen was not disruptive and was a discrete presence, his door sometimes seen closed. He spoke with other lawyers only in passing to say hello in the elevator or hallway. He didn't go to office meetings, lunches or social events, one source said."
"The firm gave him a partner-size office with stock furniture."
As per the 4/10/18 Wall Street Parade report, "According to CNN reporting, the Michael Cohen law office that was raided was located at the global corporate law firm of Squire Patton Boggs. The 1500-lawyer firm had announced a "strategic alliance" with Cohen in April of last year, a few months after Trump's inauguration.  When queried about the raid by news media yesterday, Squire Patton Boggs said that its relationship with Cohen is over, without commenting on why Cohen still has an office there."
"According to Legal Week, Squire Patton Boggs is advising Cambridge Analytica on the U.K.'s investigation into its harvesting of data from Facebook and its potential role in manipulating voters in the Brexit vote that took the U.K. out of the European Union. Cambridge Analytica is also under investigation in the U.S. by the Federal Trade Commission for harvesting data from Facebook without users' permission and potentially using that data to assist the Trump campaign. Trump's major donor, Robert Mercer, funded Cambridge Analytica."
"The man currently in charge of the U.S. Attorney's Office for the Southern District of New York has not been vetted or confirmed by the U.S. Senate. He's serving as an interim U.S. Attorney. His name is Geoffrey Berman and he is a Trump supporter. Federal Election Commission records show that he donated $5400 to Trump's campaign on July 28, 2016. At the time of his appointment, Berman was also a fellow shareholder and law partner of Rudy Giuliani at the giant law firm, Greenberg Traurig. Berman had worked there for more than a decade. Giuliani is a longstanding Trump ally and loyalist and a former head himself of the U.S. Attorney's Office for the SDNY." (Mr. Berman did recuse himself from having anything to do the raid/ investigation pertaining to Mr. Cohen.)
"Two days after Berman was named interim U.S. Attorney for the SDNY, Berman named Robert Khuzami to be his Deputy U.S. Attorney for that jurisdiction. Khuzami was General Counsel to Deutsche Bank-Americas from January 2002 to February 2009. Deutsche Bank has been the major lender to Trump's businesses for decades, even as other major Wall Street banks refused further lending to him. In January of last year, Deutsche Bank was charged with laundering billions of dollars out of Russia and paid approximately $630 million in fines. Mueller is probing the Trump campaign's ties to the Russian government and Russian money."