The popular Catholic Priest Patrick Conroy who has been leading the daily morning prayer in the US Congress while attending to his pastoral duties as its Chaplain for about 7 years had been summarily fired about two weeks ago by the US House Speaker Paul Ryan without a satisfactory explanation, according to members from both sides of the aisle.
The Speaker Ryan has publicly stated that Father Conroy's more liberal leaning political beliefs as a Jesuit priest and his controversial November 2017 prayer had nothing to do with this decision. And I believe in the tooth fairy!
Here's the part in the November prayer that incurred the ire of Speaker Paul Ryan:
"May all members be mindful that the institutions and structures of our great nation guarantee the opportunities that have allowed some to achieve great success, while others continue to struggle," he said then. "May their efforts these days guarantee that there are not winners and losers under new tax laws, but benefits balanced and shared by all Americans."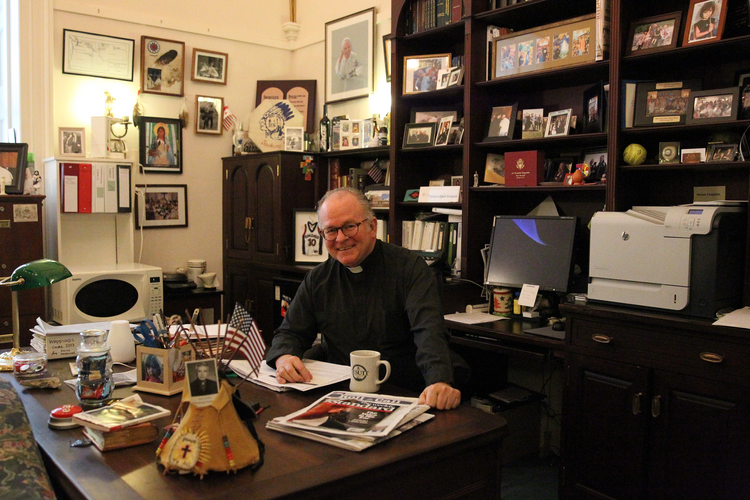 As per the April 27, 2018 NY Times report, "Firing of House Chaplain Creates Uproar on Capitol Hill" by Sheryl Gay Stolberg and Elizabeth Diaz,"(republican NY representative) Mr. King said in an interview that Mr. Ryan told the assembled lawmakers that he had removed Father Conroy because of complaints about his availability and the quality of his pastoral care. Mr. King said he had never heard such complaints, and told the speaker that he needed to give a more public explanation."
"I said, 'This issue is not going to go away quickly,'" Mr. King said, adding, "As far as the complaints, I never heard any of them."
"A House Democratic aide, speaking on the condition of anonymity to discuss private conversations, said Mr. Ryan gave the Democratic leader, Representative Nancy Pelosi of California, an additional reason: He said he was upset that the chaplain had granted an interview to The National Journal."
"In the interview, Father Conroy expounded on matters ranging from sexual harassment to a possible spiritual crisis in Congress. He said he was asked during his job interview whether he had ever molested a child. And while he said he had never been asked to counsel a victim of sexual harassment or assault, he had handled cases of workplace abuse during his tenure in the House."
"Think about it: Who are the people that run for office?" he was quoted as saying. "Are they all highly skilled in every endeavor? No! They're not. Many of them, I can tell you, don't know how to say hello in the hallway, let alone work with office people that maybe they don't think they have to listen to."
"In a statement, Ms. Pelosi — who, like the speaker and Mr. King, is Roman Catholic — defended Father Conroy and said the speaker had no authority to force him out."
"It is my hope that we will honor Father Conroy's service by pursuing justice and making clear the true motivations of this unjust action," she said. "I have expressed my forceful disagreement with this decision to the speaker. It is truly sad that he made this decision, and it is especially bewildering that he did so only a matter of months before the end of his term. The speaker did this knowing that he had no power to fire Father Conroy and instead chose to force him out by demanding his resignation."
"Then 147 Democrats — and one Republican, Representative Walter B. Jones of North Carolina — sent a letter to Mr. Ryan asking him to describe the steps he took leading to the chaplain's ouster, and to justify his decision."
"We believe that, absent such details, questions will inevitably arise about the politicization of the process for hiring and dismissing a House chaplain," the lawmakers wrote."
"Mr. Ryan's move appeared to expose a religious divide among Christians in the House. Representative Mark Walker, Republican of North Carolina, who is a Southern Baptist minister, was quoted in The Hill newspaper saying that the next House chaplain should be "somebody who has a little age, that has adult children, that kind of can connect with the bulk of the body here."
"Mr. King said Roman Catholics took umbrage at that statement, because Catholic priests, who take a vow of celibacy, would be excluded from considerations under the criteria Mr. Walker set forth. "To be excluding one religion up front, that has all sorts of connotations coming from the evangelical community," Mr. King said."
"Father Conroy had served in the role of chaplain since he was nominated in 2011 by Speaker John A. Boehner, a fellow Catholic. In the Times interview, Father Conroy was categorical: His departure was not voluntary." (He was asked to resign.)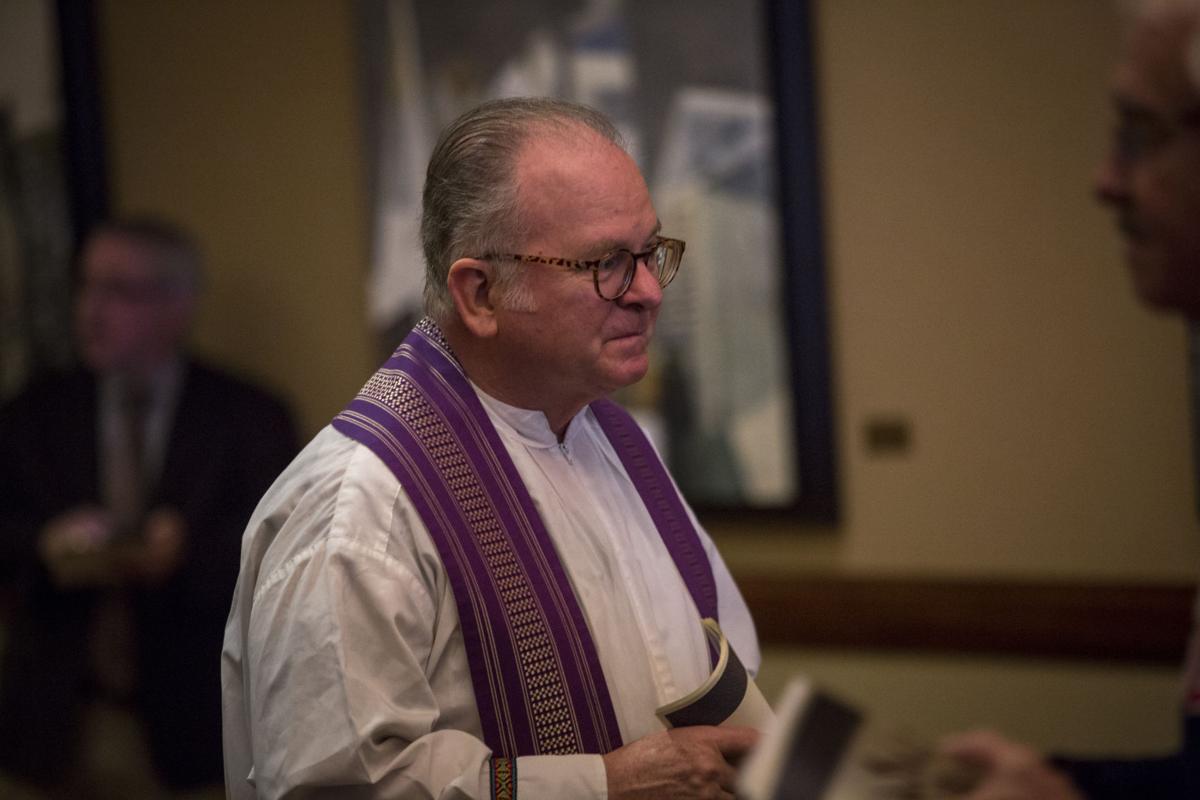 "About a week after his prayer during the tax debate, Father Conroy said, he heard from the speaker's office. "A staffer came down and said, We are upset with this prayer; you are getting too political," he said. "It suggests to me that there are members who have talked to him about being upset with that prayer."
Shortly after, when he saw Mr. Ryan himself, Father Conroy said that the speaker told him, "Padre, you just got to stay out of politics."
"If you are hospital chaplain, you are going to pray about health," he added. "If you are a chaplain of Congress, you are going to pray about what Congress is doing."
"Father Conroy said that was the only time anyone from the speaker's office had ever chastised him for veering into the political realm. "I've never been talked to about being too political in seven years," he said."
"Father Conroy said he received the news of his dismissal from Mr. Ryan's chief of staff. "The speaker would like your resignation," Father Conroy recalled being told. He complied."
"As you have requested, I hereby offer my resignation as the 60th chaplain of the United States House of Representatives," Father Conroy wrote in a letter to Mr. Ryan several days later. "I wish all the best of the House of Representatives, and for your upcoming search for a worthy successor in the office of the chaplain."
"His final day will be May 24."
"Father Conroy's resignation is all the more contentious in Catholic circles because Mr. Ryan is a Catholic conservative, whereas Father Conroy is a Jesuit, a branch that is viewed by some as more liberal."
"But, he said, Capitol Hill is an inherently political place. "There are Catholics who are Republicans and there are Catholics who are Democrats," he said. "I don't know if there is a religious divide; there certainly is a political one."
"But lawmakers from both parties are demanding answers."
"Mr. Jones and Gerald E. Connolly, Democrat of Virginia, began circulating the letter for their colleagues to sign, asking Mr. Ryan for more information."
"I'm very upset," Mr. Jones said. "If this is true about the prayer, and we have freedom of religion in America, how about freedom of religion on the floor of the House?"
"The members of the House vote for the chaplain," he continued. "This is not a one-man decision. The House should have the facts of whatever the problem is."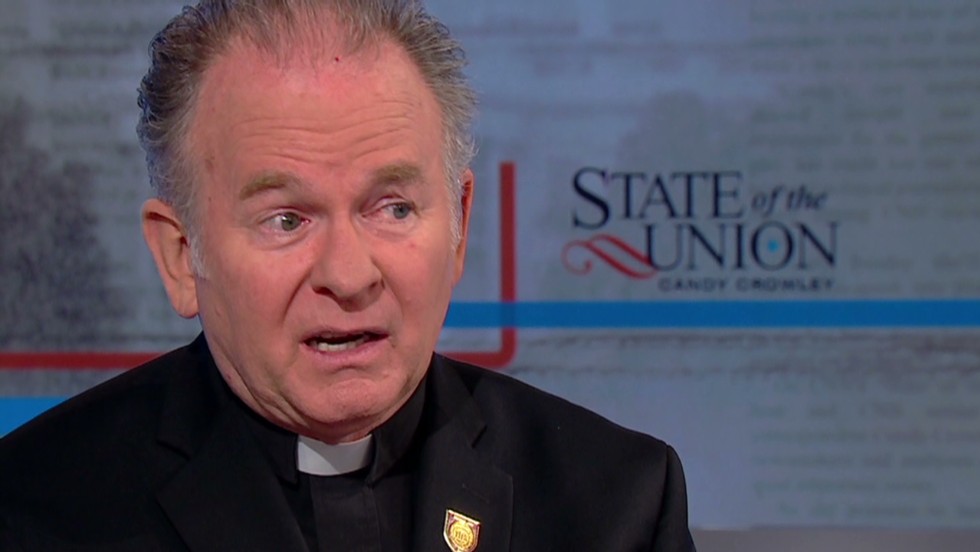 "Mr. Connolly said he was worried about the precedent Mr. Ryan's decision could set. The letter asks the speaker for a description of the process that was followed, and for a justification of the decision."
"We believe that, absent such details, questions will inevitably arise about the politicization of the process for hiring and dismissing a House chaplain," the letter says. "Not revealing such details could also risk resurrecting prior questions of religious bias."
"Pat is a fairly popular figure in the House," Mr. Connolly said. "He's counseled people and tended to their personal and spiritual needs. This is a personal and jarring decision that affects all of us in a big way."
"Father Conroy said that he had thoroughly enjoyed being the House chaplain, and that he had not politicized his work."
"I have found it myself to be personally liberating because I have not been allowed to engage in the politics of the day, which has been very healthy for me," he said. "I'm grateful that that was my ministry."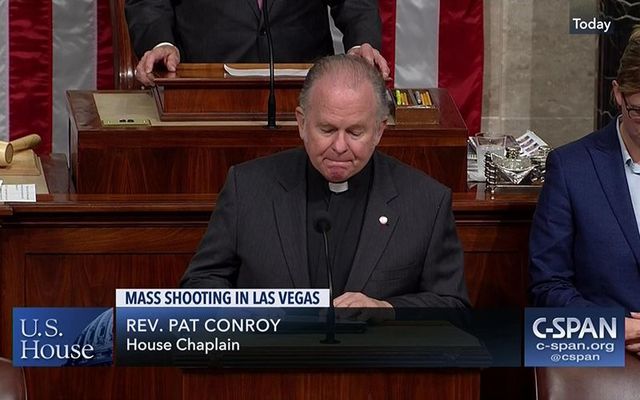 On April 27, 2018, Paul Kane of the Boston Globe penned the following report, "Paul Ryan ousted the House chaplain, and lawmakers want to know why"
Excerpts:
House Speaker Paul Ryan sought Friday to defend his dismissal of the House chaplain, a decision that has roiled the chamber in recent days, with some members of both parties questioning his motives.
At a closed-door meeting of House Republicans on Friday morning, Ryan, of Wisconsin, said he had received a couple of complaints about the Rev. Patrick Conroy and thought replacing the Catholic priest was in the best interest of the institution, according to those in the room."
Ryan also told colleagues that the dismissal was not motivated by Conroy's political views or a prayer that the Jesuit gave in November on the House floor that stirred controversy when the chamber was debating a tax bill."
"Conroy's departure was announced early last week, but the issue has blown up in recent days as members have learned that he is not leaving voluntarily but at the request of Ryan."
"Representative Peter King, a New York Republican who stood up in Friday's meeting to ask Ryan for an explanation, said afterward that he was not satisfied with the speaker's response."
''I've seen no evidence that he should have been removed,'' King said. ''To me it was not a satisfactory answer.''
"Entering the House chamber for votes Friday, House minority leader Nancy Pelosi declined to address her discussion with Ryan about the dismissal, putting the onus on him."
''You'll have to ask the speaker about the chaplain. But it's really a sad state of affairs,'' the California Democrat said."
As chaplain, Conroy's public role is to offer the opening prayer each day the House is in session — but his private role, far more importantly, is to serve as pastoral counsel to the entire community on the House side of the Capitol.
During Thursday evening votes, after news broke of Conroy's dismissal, lawmakers in both parties voiced concern, particularly Catholics.
''Well, I still don't understand why he was asked to leave,'' said Representative Frank LoBiondo, a New Jersey Republican, citing several possible reasons that might placate his anger at the decision. ''I have gotten to know him pretty well, and I didn't understand it.''
Democrats also questioned the move, including Representative Keith Ellison of Minnesota, a Muslim, who voiced concerns on Twitter on Friday.
''I'm very sorry Father Conroy was forced to resign as a House Chaplain,'' Ellison wrote. ''He is a good man. No explanation and no consultation.''
"Ryan made no mention of the reasons behind Conroy's ouster in an April 16 announcement, in which he called him ''a great source of strength and support to our community'' and said the priest is ''deeply admired by members and staff.''
The issue has split Ryan and Pelosi. The minority leader disagreed with the decision and told Ryan that she had heard only good things about Conroy, according to a senior aide.
Ryan's office disputed that Pelosi opposed the decision, suggesting that Ryan would not have taken the action if Pelosi fully objected.
''While it was the speaker's decision, she and her office were fully read in, and did not object,'' AshLee Strong, Ryan's spokeswoman, said in a statement.
In his letter of resignation, Conroy made clear that he was leaving at Ryan's request.
''As you have requested, I hereby offer my resignation as the 60th chaplain of the United States House of Representatives,'' Conroy wrote to Ryan on April 16.
''I have seen it as a blessing and I have considered it one of the great privileges of my life,'' he added."
"Conroy is just the second Catholic priest to serve as House chaplain, following the Rev. Daniel P. Coughlin, who was chosen for the post in 2000 after a months-long protest by Catholic lawmakers. In late 1999, a bipartisan committee had recommended a different priest for the post, but the Republican leaders at the time chose a Presbyterian minister instead. After a protracted fight, Coughlin was chosen for the post, making history as the first Catholic chaplain."
"Coughlin served until 2011, when former House speaker John Boehner, an Ohio Republican, chose Conroy to succeed him."
"Boehner, Pelosi, and Ryan are all Catholic.'
"At Wednesday's (4/25/18) House GOP caucus, Ryan announced that Representative Douglas Collins, a Georgia Republican, would lead a bipartisan committee to recommend a replacement for Conroy.
"Sensitivities began to escalate as lawmakers talked about the type of replacement needed for Conroy. Representative Mark Walker, a North Carolina Republican who is part of the group searching for the next chaplain, suggested someone ''that has adult children."
''Having someone who's walked in those shoes, I think, allows you to immediately relate a little bit more than others,'' Walker told reporters."
"That outraged some Catholics, who felt Walker was eliminating Catholic priests from consideration because of their vows of celibacy."