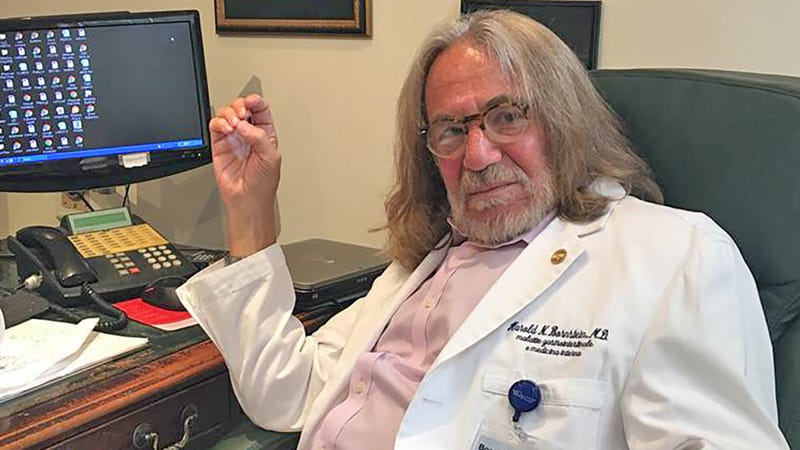 Let's face it. The republican President Donald Trump has a habit of surrounding himself with some colorful characters which includes his medical doctor Harold Bornstein of 35 years before he was ensconced in the White House. He's the one who wrote a letter declaring "unequivocally" that Mr. Trump would be the healthiest president in history.
Well it turns out that in a February 2017 interview, the former president's doctor let it slip that President Donald Trump does avail himself of hair growth prescription medication which he shouldn't have done. Within days, the president's bodyguard Kenneth Schiller, an attorney, Alan Garten and a third party dropped into the doctor's office to collect all of the president's medical data.
Dr. Harold Bornstein described the actions by Mr. Schiller and Mr. Garten along the lines of a raid. He said he felt raped. News reports have not been clear as to whether the doctor was presented with papers as (per HIPPA privacy laws) before the president's medical records were appropriated from from Dr. Bornstein's office.
Here is the rest of the story….
On May 1, 2018, Ben Mathis-Lilley of Slate penned the following report, "Trump's Doctor Says Trump's Bodyguard Metaphorically Raped Him"
Excerpts:
"The characters in this week's dumb soap opera are Donald Trump's longtime personal physician, Harold Bornstein, and his former bodyguard, Keith Schiller. The background is that in February 2017 the New York Times printed an article about Bornstein in which he said that Trump takes the hair-growth drug Propecia. Apparently this upset the president, as one might imagine, though Bornstein's disclosure to the Times might not have violated patient confidentiality laws given that Trump appears to have previously given Bornstein permission to make public statements about his health. Bornstein now tells NBC that two days after the Times piece was published, Schiller and another individual arrived at his office without warning to take Trump's medical records:"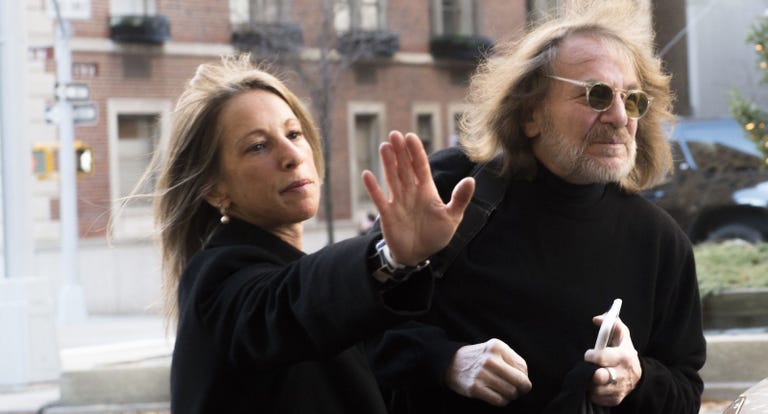 In an exclusive interview in his Park Avenue office, Bornstein told NBC News that he felt "raped, frightened and sad" when Keith Schiller and another "large man" came to his office to collect the president's records on the morning of Feb. 3, 2017. At the time, Schiller, who had long worked as Trump's bodyguard, was serving as director of Oval Office operations at the White House.
"(NBC notes that Schiller's behavior might also have violated privacy laws if he did not have written permission from Trump to take the records. Bornstein says he wasn't shown any such document.)"
The 70-year-old Bornstein told NBC that he now wanted to discuss this metaphorical "rape" publicly as means of gloating that Ronny Jackson—the White House physician who took over Trump's care as Bornstein fell out of favor—has been publicly embarrassed. "This is like a celebration for me," he said.
Normal! Very normal.
As per a May 1, 2018 NBC report, "Bornstein said he was not given a form authorizing the release of the records and signed by the president known as a HIPAA release — which is a violation of patient privacy law. A person familiar with the matter said there was a letter to Bornstein from then-White House doctor Ronny Jackson, but didn't know if there was a release form attached."
"If Ronny Jackson was the treating doctor, and he was asking for his patient's paperwork, a doctor is obligated to give it to him to ensure continuity of care," said NBC News Medical Correspondent Dr. John Torres, "but it has to be given in a secure fashion. Nobody who doesn't have HIPAA clearance can see the patient records."
"NBC News legal analyst Danny Cevallos said that patients generally own their medical information, but the original record is the property of the provider. "New York state law requires that a doctor maintain records for at least six years so a doctor who hands over his original records runs the risk of violating New York state law," said Cevallos."
"Bornstein said the original and only copy of Trump's charts, including lab reports under Trump's name as well as under the pseudonyms his office used for Trump, were taken."
"Another man, Trump Organization Chief Legal Officer Alan Garten, joined Schiller's team at Bornstein's office, and Bornstein's wife Melissa photocopied his business card. Garten declined to comment on this story."
"Asked about the incident by Hallie Jackson of NBC News on Tuesday afternoon, White House Press Secretary Sarah Huckabee Sanders said that taking possession of medical records was "standard operating procedure for a new president" and that it was no accurate to characterize what happened as a "raid."
"Those records were being transferred over to the White House Medical Unit, as requested," said Sanders."
"Bornstein said that Trump cut ties with him after he told the New York Times that Trump takes Propecia, a drug for enlarged prostates that is often prescribed to stimulate hair growth in men. Bornstein told the Times that he prescribed Trump drugs for rosacea and cholesterol as well."
"The story also quotes Bornstein recalling that he had told Rhona Graff, Trump's longtime assistant, "You know, I should be the White House physician."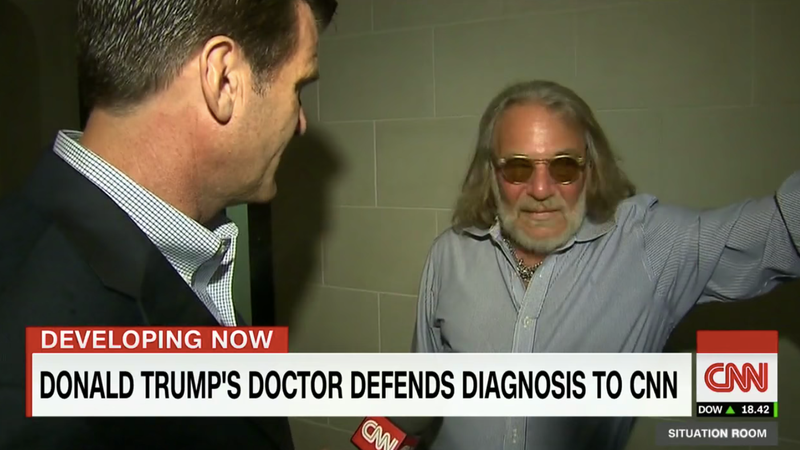 "
After the story 
ran on February 1, 2017
, Bornstein said Graff called him and said, "So you wanted to be the White House doctor? Forget it, you're out.' "
"Two days after the story ran, the men came to his office."
"I couldn't believe anybody was making a big deal out of a drug to grow his hair that seemed to be so important. And it certainly was not a breach of medical trust to tell somebody they take Propecia to grow their hair. What's the matter with that?"
"Bornstein said he is speaking out now after seeing reports that Ronny Jackson, who has allegedly been called "the candy man" for loosely prescribing pain medications as White House doctor, will not return to his post after being considered to run the Department of Veterans Affairs."
 "
Bornstein, 70, had been Trump's personal doctor for more than 35 years."
"During Trump's presidential campaign, Bornstein wrote a letter (he later admitted that President Trump dictated the letter) declaring "unequivocally" that Trump would be the healthiest president in history. He called Trump's health "astonishingly excellent." The Trump campaign released the letter in December 2015."
 "
Bornstein told NBC News in 2016 that he wrote the note in just five minutes while a limo sent by the candidate waited outside his office."
"Asked how he could justify saying Trump would be the healthiest president ever, Bornstein said, "I like that sentence to be quite honest with you and all the rest of them are either sick or dead."