This story has legs. It is a bigger deal than it looks like to where there needs to be further scrutiny. Around the 30th of April 2018, the Whits House published a press release indicating that Iran HAS a robust nuclear weapons program. Hours later, this memo was adjusted to reflect the past tense, Iran HAD a robust nuclear weapons program.
This erroneous statement occurred right after the Israeli Prime Minister delivered a public presentation about how Iran had not been totally forthcoming about its nuclear capabilities. This is nothing new to those involved with negotiating on the 2015 Iran Nuclear agreement. In 2015, the inspections/ verification process was set up for a country with a track record of not being a good actor. The Defense Secretary General James Mattis concurs.
The content of this press release was counter to what has been reported by every US intelligence agency since about 2007 regarding the status of Iran's nuclear weaponry program.
That the White House published this press release which should have been reviewed by its national security team with "fake news" intelligence data has not been adequately explained by the White House beyond it being a typo error.
On a recent PBS Christiane Amanpour show, an Israeli guest commented that the republican President Donald Trump had told the Israeli leader that he had already made the decision to back out of the 2015 Iran Nuclear deal.
I personally want to know who was a party to the original press release.
Here's the rest of the story…
On May 1, 2018, Margaret Hartmann of  NY Magazine penned the following report, 'Iran Gains, Then Loses, Nuclear Weapons Program Thanks to White House 'Clerical Error'
Excerpts:
"The White House Press Office did manage to get people's attention on Monday night (4/30/18)  when it responded to Israeli prime minister Benjamin Netanyahu's presentation arguing against the Iran nuclear deal with a statement declaring that Iran currently has a secret nuclear-weapons program."
"These facts are consistent with what the United States has long known: Iran has a robust, clandestine nuclear weapons program that it has tried and failed to hide from the world and from its own people," said the statement from Press Secretary Sarah Huckabee Sanders."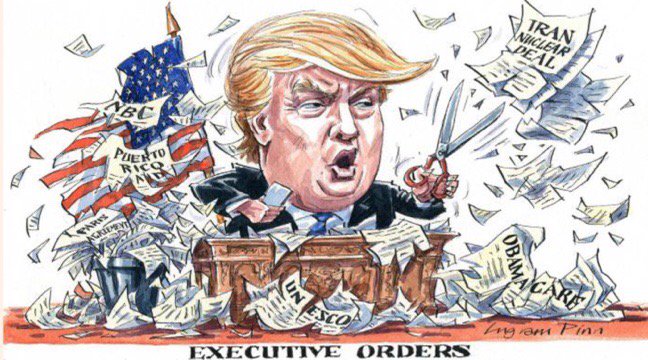 "We've become so accustomed to typos in publications from the Trump White House that misspelling a foreign leader's name or putting the wrong date on a condolence statement for a former first lady barely warrant a snide tweet. But the White House Press Office did manage to get people's attention on Monday night when it responded to Israeli prime minister Benjamin Netanyahu's presentation arguing against the Iran nuclear deal with a statement declaring that Iran currently has a secret nuclear-weapons program."
"These facts are consistent with what the US has long known: Iran has a robust, clandestine nuclear weapons program that it has tried and failed to hide from the world and from its own people," said the statement from Press Secretary Sarah Huckabee Sanders."
"Netanyahu certainly wanted to leave people with a sense that Iran wasn't adhering to the terms of the agreement (see the slide that said in huge letters "Iran lied," and the accompanying tweet), but the prime minister presented no evidence that Tehran is, at this moment, working on a nuclear weapon or violating the deal in any way."
"Without offering any apology to those who thought the U.S. was going to war with Iran, the White House corrected the line to the past tense when the statement was posted online: "Iran had a robust, clandestine nuclear weapons program that it has tried and failed to hide from the world and from its own people."