It is important that our veterans who have served in numerous combat missions in the middle east and in past wars have their voices heard. The vast majority of veteran groups do not want the Veterans Health Administration to be significantly privatized. There is only one conservative group of Vets referred to as Concerned Veterans for America  (CVA), sponsored by the Koch brothers who are in favor of privatizing the veterans medical healthcare delivery services, many of whom have been appointed to work within the VHA system. It is no wonder that GOP members keep referring to a "deep state" as they are the ones who have this down to a science. In conclusion, the republican President Donald Trump and his cronies in the US Congress have been hard at work, pushing for this development.
This republican driven goal of privatizing the VA healthcare delivery system is the real reason why the former VA Secretary David Shulkin was fired. As a highly competent professional/ hospital executive, he was considered too moderate for some on Team Trump, having said he would not privatize parts of the VA healthcare services caring for our veterans without study and careful planning, though he did expand opportunities for veterans to access some medical care in the private sector. Various reports indicate that about 30% of the VA healthcare services for military veterans are currently, already outsourced to private healthcare facilities.
It makes sense that some procedures are more easily outsourced, like the delivery of a baby or resetting a fractured leg. But there are many health issues related to the veterans' past services in combat roles that they do not want outsourced.
As per the VA.gov website, The Veterans Health Administration (VHA) is the largest integrated health care system in the United States, providing care at 1,240 health care facilities, including 170 VA Medical Centers and 1,061 outpatient sites of care of varying complexity (VHA outpatient clinics) to over 9 million Veterans enrolled in the VA health care program. See: About VHA – Veterans Health Administration – Veterans Affairs
Around 2014 there was a major scandal that unfolded where it was disclosed that veterans had long waits to see a VA doctor to where some fake appointment times were put into VA records to cover up this problem. Just for a veteran's claim to be accepted into the system could take up to two years and there was a backlog. This second biggest governmental bureaucracy had not been sufficiently updated to meet the high increase of demand created by the returning vets from the wars in Iraq, Syria and Afghanistan. Since this time frame, there have been some greedy US Congressional representatives who have been taking advantage of these set of circumstances to push for the privatization of the VHA healthcare system even though there have been major improvements made by the recently fired Secretary David Shulkin and his predecessor, the former Procter and Gamble CEO Bob McDonald. See:  The VA scandal, explained – Vox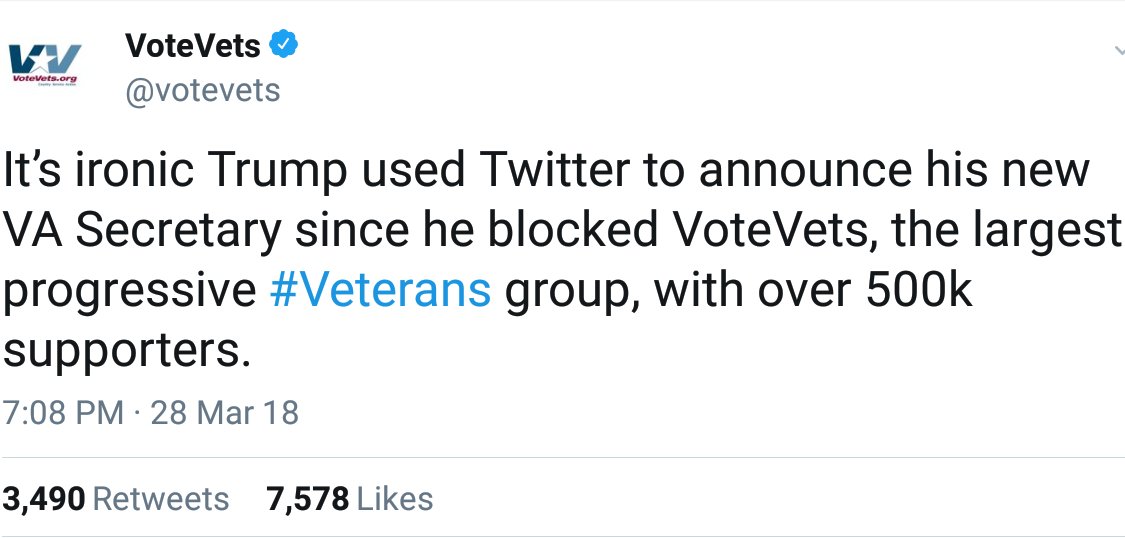 This is why the vast majority of veterans groups were upset by the presidents past plans to appoint his personal doctor Rear Admiral Ronny Jackson as head of the Veterans Healthcare Administration program because of his woeful lack of qualifications for this position. This was a signal that the president and his GOP cronies had their peoples in place to move this system towards privatization to were they just wanted a figurehead. Their worries were exacerbated when veterans noticed the wording in presidential tweets referring to the firing of Secretary Shulkin as a resignation.
As per  3/28/18 MSNBC headline: VA Secretary Shulkin resigns, Trump announces on Twitter 
The difference in the wording between firing and resigning has to do with VHA rules. If the VHA head was fired, then the president would be bound to replace Secretary Shulkin with his second in command, Tom Bowman whose thinking matches that of his fired boss. But if the president can get away with claiming that David Shulkin resigned then he could replace him with his handpicked guy,  Hon. Robert Wilkie of DOD who is in favor of privatization. Some Vets groups have filed a lawsuit over this issue. See: Lawsuit calls acting VA Secretary Wilkie's appointment illegal/ Army Times 
Here is the rest of the story…
On May 3, 2018, Lisa Rein of the Washington Post penned the following report,  'Who wants to work there now?' Trump's Ronny Jackson fiasco may be the least of VA's worries'
Excerpts:
"Dozens of senior staff members have left the Department of Veterans Affairs since January, an exodus that predates President Trump's firing of VA Secretary David Shulkin in March and appears to have accelerated in the chaotic weeks since."
"The departures — some resigned voluntarily, others say they were forced out — mark the latest sign of estrangement among VA's career civil servants, the professional staff recruited by Shulkin, and a cadre of Trump loyalists pushing for changes within a sprawling bureaucracy for which change has never come easily. Trump's failed nomination of Ronny L. Jackson to lead the agency has only heightened the sense of tension and disarray that took root in the months leading to Shulkin's removal, according to 17 current and former VA officials and lawmakers on Capitol Hill, where the turmoil has caused alarm."
"Administration officials characterize the turnover as "minor personnel issues," saying the Trump team in place at VA has faced obstruction from employees deemed unwilling to embrace the president's agenda — principally his plan to outsource more health care for veterans, punish misconduct among career staff and disclose more data on VA hospitals performing poorly."Under President Trump, VA has had its most productive year in decades — we have made groundbreaking progress, particularly in the areas of accountability, transparency and efficiency across the department," said Curt Cashour, the agency's spokesman. Such change has "understandably shaken up VA's Washington bureaucracy, and in many cases employees who were wedded to the status quo and not on board with this administration's policies have departed VA."
"We understand," Cashour added, "that not everyone is ready for this level of reform."
"Nearly 40 senior staffers have left since the year began. The upheaval has created voids throughout the organization's leadership structure in core areas including health care, benefits, technology and human resources."
"Staff and veterans advocates say the loss of talent and institutional knowledge is impeding efforts to address significant challenges, from reducing the rate of suicide among former military personnel to modernizing VA's antiquated record-keeping system and eliminating its backlog of benefits appeals. Two high-stakes initiatives also have stalled: legislation to expand veterans' access to health care outside VA's network, and a $16 billion contract to synchronize veterans' medical records with systems operated by the Defense Department and private providers."
"Those who have sought an exit describe an environment where political loyalty outweighs reasoned policy debate, according to current and former officials who spoke on the condition of anonymity, citing fear of reprisal or concern that speaking out publicly could jeopardize their employment prospects. Additional high-level resignations are expected in coming weeks, including VA's second-in-command, Deputy Secretary Thomas G. Bowman, a Trump appointee who fell from favor in the final weeks of Shulkin's tenure. "
"It is not normal," said Rep. Tim Walz (Minn.), the top Democrat on the House Committee on Veterans' Affairs. The precedent has been to have "a lot of continuity in these positions," but the Trump administration is intent on "dismantling the agency," he added. "I worry about institutional knowledge. Who wants to work there now?"
"Allies of Shulkin who remain at VA have been sidelined and subjected to intense supervision from the Trump team, according to people familiar with the matter. Staff meetings and conference calls often are closely monitored, they say."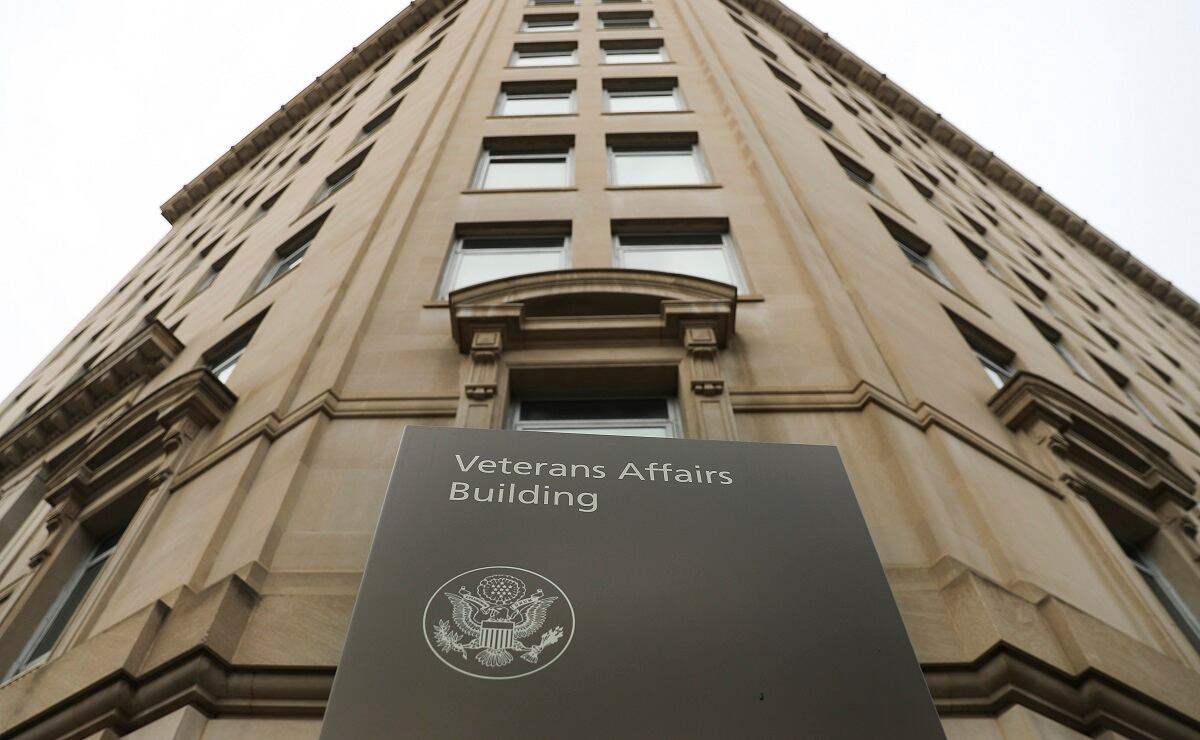 "Some executives say they've been told a purge is underway. Experts Shulkin hired from the private sector are resigning just months into their new jobs, while a number of career officials have been relocated from the 10th-floor offices where VA's acting secretary, Robert Wilkie, is settling in for what could be an extended period after Jackson withdrew from consideration amid misconduct allegations — complaints that he and the White House dispute. Lawmakers from both political parties have said the Jackson fiasco exposes short-comings with the White House's vetting process."
"Although every administration appoints new political leadership to run the government's agencies, the churn among VA's high-level officials — including the permanent staff who traditionally ride out White House turnover — is considered extreme. Fifteen months into Trump's first term, the agency is widely staffed by interim personnel in key positions. It's a concern, observers say, because people serving in acting roles can be reluctant to take on new projects or make bold decisions."
"Among those to leave is Scott Blackburn, acting chief information officer who in mid-April quit in protest. "It became clear that my help was no longer desired, which I understand and respect," said Blackburn, who last year served for seven months as acting deputy secretary. He holds degrees from Harvard and MIT, served as an officer in the Army Signal Corps and, while a partner at McKinsey & Co., worked closely with Fortune 500 companies."
"The political appointee backfilling Blackburn while the White House considers a permanent replacement is Camilo Sandoval, a former data operations director for Trump's presidential campaign. Sandoval is named in a $25 million lawsuit brought by a former campaign colleague who has made accusations of harassment and gender discrimination. The lawsuit was first reported by Politico."
"Other high-profile departures include Walinda West, formerly chief spokeswoman for VA's health system. She retired two days after Blackburn left, telling colleagues she felt sidelined by VA's public affairs staff. The senior VA official said West had "no decision-making role or authority on major VA communication issues."
"Christopher Vojta, a health-care executive and physician who arrived in January to run the Veterans Health Administration — the country's largest health system — resigned suddenly last week. His departure was announced internally without explanation, though he is said to have grown frustrated with the Trump team's involvement in day-to-day decision-making, telling others he felt pressured to fire a clinician over concerns that individual would receive unfavorable media attention."
"VA's human resources department has lost at least 10 senior officials who clashed with Peter Shelby, a Marine veteran and Trump appointee serving as chief human capital officer. Mike Haith, a retired Army colonel who worked as Shelby's executive assistant, said he was exiled from VA and ordered to work at home with no meaningful assignments after an uncomfortable confrontation between the two. Haith told The Washington Post that he observed Shelby yelling at an administrative assistant who had made a scheduling mistake, telling his boss that such behavior was inappropriate."
"I stood up for an employee who was being verbally abused," said Haith, who plans to retire this month. He called VA's working conditions "toxic."
"John Fuller, a retired Army major who says he voted for Trump, retired in February after Shelby revoked financial support for a program Fuller led for eight years to improve race relations throughout the agency. "It really is an anomaly," Fuller said, "to see so many people who have such great records leave."
Link to entire report: Who wants to work there now?' Trump's Ronny Jackson fiasco 
Related Washington Post articles:
How a Koch-backed veterans group gained influence in Trump's Washington]
Trump says veterans wait too long for health care. VA's 33,000 vacancies might have something to do with that.]
['We don't seem to be a priority': Vet's VA clinic room filled with trash, dirty medical tools]
[White House targets VA's No. 2 as 'a warning shot' to agency's leader]