The Harvard Law School Professor Alan Dershowitz is a frequent legal pundit on the Cable TV News shows who has become known for his advocacy on behalf of the republican President Donald Trump. In a recent interview, he sounded almost as unhinged as Rudy Giuliani did in a recent FOX TV show when he went on the offensive with another guest, Richard Painter who is a law school professor at the University on Minnesota and a former republican turned democrat who is running for the senate seat in November 2018. He is the vice-chair of Citizens for Responsibility and Ethics in Washington as per Wikipedia.
When Mr. Dershowitz tried to bring up a fake news story being peddled by the far right to besmirch the FBI's Special Counsel Robert Mueller III, Mr Painter bravely stepped in the breech to defend Mr. Mueller and to call out Mr. Dershowitz for disseminating falsehoods against a good man.
As per a May 5, 2018 RawStory report by Bob Brigham "Harvard Law School professor emeritus Alan Dershowitz was shut down on MSNBC Saturday after launching a bizarre tirade against former chief White House ethics lawyer Richard Painter."
"Dershowitz is a prominent defender of President Donald Trump, the original topic of the segment with host David Gura, before it descended into chaos."
"While answering a question about Robert Mueller interviewing longtime Trump confidante Tom Barrack, Dershowitz said the special counsel, "has a mixed reputation, when I was in Boston with regard to four innocent people who spent their life and two of them died in jail."
"Painter immediately interrupted Dershowitz."
"That is not true, that's not true, you can't say that about him, do not — that is not true professor," Painter blasted. "That's a lie, do not assault his reputation, that's just not true. He's a good man."
"In response to Painter defending the special counsel, Dershowitz began his tirade of personal attacks."
"Let me talk about your reputation," Dershowitz began. "He has lied repeatedly about me and other people, Trump supporters."
"You have no right to go on national television and say things that are false about Robert Mueller," Painter continued. "It's not about you."
This is an important story because there are those from the right like Sean Hannity of FOX TV and the pro-Trump legal pundit Alan Deshowitz who will resort to any tactic to besmirch the reputation of FBI's lead investigator in the Trump Russia probe, the Special Counsel Robert Mueller III. They have drudged up a true story of a Boston FBI case where four men where framed for murder by the FBI to spend years in jail only to be exonerated 30 years later. Two of the falsely accused men died in jail. While Mr. Mueller was in the Boston US attorney's office in the 1980s, he had nothing to do with this controversial case.
Here's the rest of the story…
On April 18, 2018, Nancy Gerten, a retired federal judge penned the following opinion piece for the New York Times, "Smearing Robert Mueller" ("Sean Hannity and others are blaming the special counsel for one of the F.B.I.'s worst scandals. But there is no evidence to back up their charges.")
Excerpts:
"Was Robert Mueller, the special counsel, complicit in one of the worst scandals in the F.B.I.'s history — the decades-long wrongful imprisonment of four men for a murder they didn't commit?"
"This question, which has been raised before, is being addressed again — this time by some of President Trump's most ardent supporters on the right, especially Fox News's Sean Hannity but also Rush Limbaugh and others. My friend Alan Dershowitz, the retired Harvard Law School professor, has also weighed in."
"In an April 8 interview with John Catsimatidis on his New York radio show, Mr. Dershowitz asserted that Mr. Mueller was "the guy who kept four innocent people in prison for many years in order to protect the cover of Whitey Bulger as an F.B.I. informer." Mr. Mueller, he said, was "right at the center of it." Mr. Bulger was a notorious crime boss in Boston, the head of the Winter Hill Gang, and also a secret source for the F.B.I."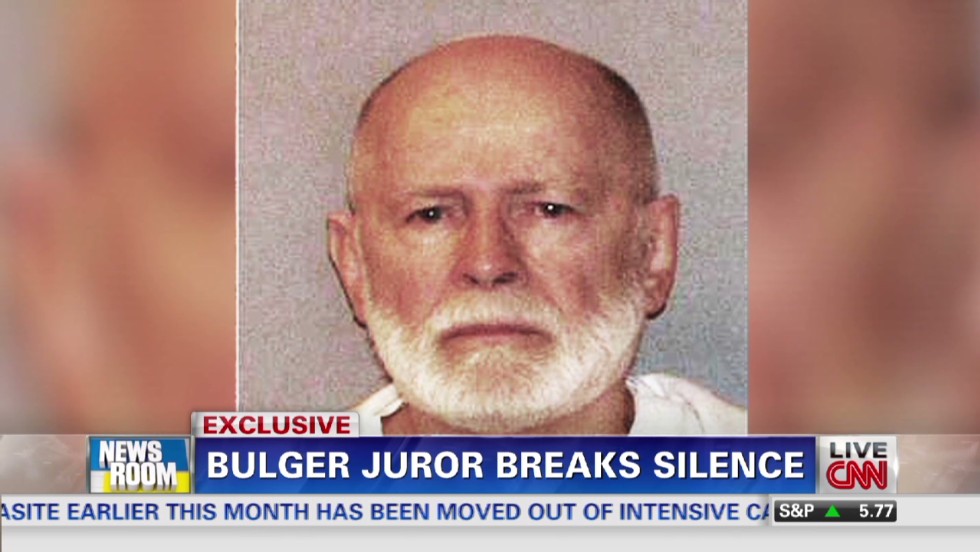 "There is no evidence that the assertion is true. I was the federal judge who presided over a successful lawsuit brought against the government by two of those men and the families of the other two, who had died in prison. Based on the voluminous evidence submitted in the trial, and having written a 105-page decision awarding them $101.8 million, I can say without equivocation that Mr. Mueller, who worked in the United States attorney's office in Boston from 1982 to 1988, including a brief stint as the acting head of the office, had no involvement in that case. He was never even mentioned."
"The case wasn't about Whitey Bulger but another mobster the F.B.I. was also protecting, the hit man Joseph Barboza, who lied when he testified that the 4 men had killed Edward Deegan, a low-level mobster, in 1965. Mr. Barboza was covering for the real killers, and the F.B.I. went along because of his importance as an informant."
"But the evidence — or rather, lack of it — hasn't stopped the piling on against Mr. Mueller, particularly by Mr. Hannity. In a March 20 broadcast, he said, "Robert Mueller was the U.S. attorney in charge while these men were rotting in prison while certain agents in the F.B.I. under Mueller covered up the truth."
"He returned to this theme on April 9, noting the Catsimatidis interview with Professor Dershowitz, and said: "Four men went to jail. Mueller was involved in the case. Two of them died in jail. They were all later exonerated."
"He made the same case two days later on a show that was promoted by a tweet by President Trump — "Big show tonight on @seanhannity." Mr. Hannity laid out his case for "Deep State crime families trying to take down the president," including the "Mueller crime family." Among Mr. Hannity's accusations: "During Mueller's time as a federal prosecutor in Boston, four — four men wrongfully imprisoned for decades framed by an F.B.I. informant and notorious gangster Whitey Bulger, all while Mueller's office looked the other way."
"Rush Limbaugh added his own variant on April 13. "The men would have been cleared but Mueller and the prosecutors withheld evidence from the court," he said, adding, "Thirty years in jail, four innocent people, from the man of impeccable integrity inside the establishment swamp."
"The record simply doesn't support these assertions. As I explained in my decision, because of the gravity of the accusations made by the imprisoned men, I analyzed the evidence "with special care in order that the public, and especially the parties, could be fully confident of my conclusions."
"That said, I was unsparing in my criticism of the F.B.I. and Justice Department officials who were responsible for this wrongful imprisonment. I named names where the record supported it. I resoundingly condemned the government in an unusual court session in which I read my conclusions."
"Mr. Mueller is mentioned nowhere in my opinion; nor in the submissions of the plaintiffs' lead trial counsel, Juliane Balliro; nor in "Black Mass," the book about Mr. Bulger and the F.B.I. written by former reporters for The Boston Globe."
Link to entire article: Opinion | Smearing Robert Mueller – The NY Times