Elliott Broidy is the republican fundraiser who was listed as allegedly one of of three clients that the president's personal attorney/ consigliere/ fixer Michael Cohen admitted to representing in a recent court hearing following the April 9th surprise FBI raid on his places of work. The other two were the president and the FOX TV Show host Sean Hannity who claimed that he wasn't really a client as he never received an invoice, paid a bill but he just discussed some real estate issues.
The problem is that when it comes to the republican President Donald Trump and his personal attorney/ fixer/ consigliere Michael Cohen, it doesn't pay to take anything at face value.
The one and only client that we can be sure of is Donald Trump. Recently in May 2018, he and his recently hired attorney Rudy Giuliani concocted a plan to do something called "getting ahead of the story."  The president became concerned that certain sensitive data collected at Mr. Cohen's work locations by the FBI would end up conflicting with the president's past explanations regarding hush monies made to a porn star Stormy Daniels for her silence about an adulterous affair she had with him in 2006. So, Rudy Giuliani hit just about every cable TV news show where he proceeded to look like a fool as he kept changing the explanations as to how Stormy Daniels was compensated, when the president knew about any payments to her, when he met her and other pertinent facts.
It appears that the account data that had the president worried about, was the name of this shell company, Essentials LLC, set up by Michael Cohen around October 2016. This LLC name was on the form that Ms. Daniels signed  along with Mr. Cohen. Ms. Daniels was to be paid $130,000 dollars from this LLC, and in exchange she was sign a non-disclosure agreement (NDA). On the NDA form, the president was to sign it with the alias of David Dennison, and Ms. Daniels was to sign it with the alias of Peggy Peterson. But it turns out that the president never did sign anything. It is on this basis that Stephanie Clifford, AKA Stormy Daniels decided to challenge the validity of the contract with her new attorney Michael Avenatti. She fired her former attorney Keith M. Davidson who had also represented a former playboy model Karen McDougal in negotiating her signing an NDA form in exchange for selling her story for $150,000 to the parent company of the National Enquirer, which promptly killed it.
This tidbit will become important. fBoth Stormy Daniels and Karen McDougal revealed to Anderson Cooper the CNN TV host, a health-related detail. They said that Trump preferred to not use condoms in the sexual encounters they had with him in 2006.
 There was so much dust thrown in the air about this LLC account that there was a bit of confusion. But there was more to come. Stormy Daniels' attorney Mr. Avenatti has very recently produced documentation proving that at least $4.4 million dollars worth of monies had been transferred to this account from about October 2016 to about January 2018.
President liked to party at Playboy Mansion
It just so happens that Mr. Cohen used duplicate NDA forms where he employed the same pseudonyms of David Dennison and Peggy Peterson —that he used in the Stormy  Daniels NDA.

There is another player, Elliott Broidy who has been saying that his scandal was leaked to the Wall Street Journal based on data that Qatar had hacked from his computers and coincidentally four days after Michael Cohen's places of work were raided by FBI. And I believe in the tooth fairy before I'd buy this tale as reported by some media outlets. I suspect that this Israeli advocate/ lobbyist for UAE has come forward to take the hit for an affair that the president probably had with a playboy model living at the Playboy mansion.

As per the Wall Street Journal, "According to this newly revealed NDA, Dennison agreed to pay Peterson $1.6 million, in exchange for Peterson's promise not to reveal the affair or her claim that Dennison had impregnated her where the pregnancy was terminated.  This NDA, like the Trump-Daniels document, was negotiated by attorneys Keith Davidson, on behalf of Peggy Peterson, and Michael Cohen, on behalf of David Dennison. Payments were also delivered through Essential Consultants LLC, the same LLC created by Cohen to facilitate payments in the Stormy Daniels deal."

But Supposedly the David Dennison in this agreement is not Donald Trump but rather Elliott Broidy, a top Republican fundraiser, while Peggy Peterson was Shera Bechard,  Playboy's Miss November 2010 and November 2011.

SHERA BECHARD

As per 4/13/18 Heavy report by Paul Farrell, "During a 2012 appearance on Kendra Wilkinson's reality show Kendra on Top, Bechard is credited as "Hef's girlfriend." In November 2011, Hefner tweeted that he was dating Bechard by writing, "Shera is both our 2010 Playmate & my new girlfriend." That news came just after Hefner announced he had split from fiancee Crystal Harris. The Hollywood Reporter said at the time that Bechard had been living in the Playboy Mansion since March 2011, along with her cats, Arthur and Rufus, as well as her rabbit, Ziggy."

For me, the big tell/ hole in this Wall Street Journal report is that there is NO mention of when this affair took place.
Why would the president want to cover up this story? It is not because of the adulterous affair as this would be one out of several but because of the pregnancy which was terminated by the young lady. While Evangelicals would grant the president a mulligan for his serial adultery, they'd be less gracious with the president causing an unwanted pregnancy which was terminated. This information becoming public would place his presidency at greater risk.
Why would Elliott Broidy take blame for this sexual indiscretion by President Trump?

As per 5/8/17 NY Magazine report by Paul Campos, "But what if Broidy was actually faced with the choice of either falsely confessing to impregnating Bechard or, in the alternative, candidly confessing to having paid a seven-figure bribe to the president of the United States? That would certainly explain his otherwise remarkable willingness to instantly confess to a reporter the very secret he had supposedly paid so much money to keep out of the public eye."
See: Theory: Playboy Model Had Affair With Trump, Not Broidy – NYMag
See: Was there another Playboy Playmate in Donald … – The Mercury News
Now if this theory pans out, it means that a major Israeli/ UAE advocate, Elliott Broidy has kompromat that can be used as leverage against the US president which could motivate him towards enacting policies, favorable to Israel.
But this means that "we the people" cannot have complete trust that when President Donald Trump enacts a foreign policy decision that he is not acting primarily on behalf of Russia or Israel , UAE, and at the expense of our US national security interests. This would include the president's recently announced plan to back out of the 2015 Iran Nuclear deal.
Why is Russia not acting in opposition to this development as it is an ally of Iran?
Russia benefits by the President's stance, as its major product is oil. With sanctions being imposed upon Iran, this means that oil prices will rise which will help Russia's economy, bigly.
See: Russia unlikely to limit Israeli actions in Syria: Netanyahu | Reuters
See: Israel-Russia relations | The Times of Israel
As per 4/13/18 Heavy report by Paul Farrell:
"Broidy has been married 26 years to former movie executive Robin Rosenzweig. Their family lives in the Bel Air neighborhood of Los Angeles. The couple has three children together, Rachel, Lauren and Nathaniel."
"In March 2018, Rosenzweig found herself caught up in controversy when the Huffington Post published emails showing Elliott's wife being in contact with a Malaysian businessman. Those emails indicated that she would be due $80 million if she could aid in the end of a Department of Justice investigation into the businessman. Elliott's wife is also a lawyer. In an interview with the Wall Street Journal, Rosenzweig said that her email had been hacked."
On April 13,2018, Celeste Katz of Forward broke, EXCLUSIVE: Elliott Broidy, Scandal-Tarred GOP Donor, Inflated Role In Jewish Groups
When news broke Friday that the president's personal lawyer had paid a Playboy model $1.6 million to keep quiet about her claim that she had been impregnated by Trump supporter Elliott Broidy, it was the most recent headline about the Jewish philanthropist and the most colorful — ""but not by much."
"The world already knew how much Broidy had talked up his access to President Trump in order to gin up business for his defense contracting firm from the Saudis and the Emiratis. That's because an anonymous group had leaked information about him to the press."
Broidy sued Qatar for allegedly hacking his e-mail. Qatar says Broidy is trying to create a distraction from the flurry of damaging news stories."
"Before this notoriety descended, Broidy was known mainly for being a top-shelf campaign donor to Donald Trump, and a Jewish leader who gave generously to causes like Hillel — despite his past role in a major NY pension scandal. At least, that's what his 
personal website
 said. Soon after the news of the alleged hush money hit, Broidy had started to resign some his glitzy titles: plum posts with the RNC and with the Republican Jewish Coalition."
"But for years, his resume hadn't been as impressive as he wanted it to look, a Forward investigation revealed."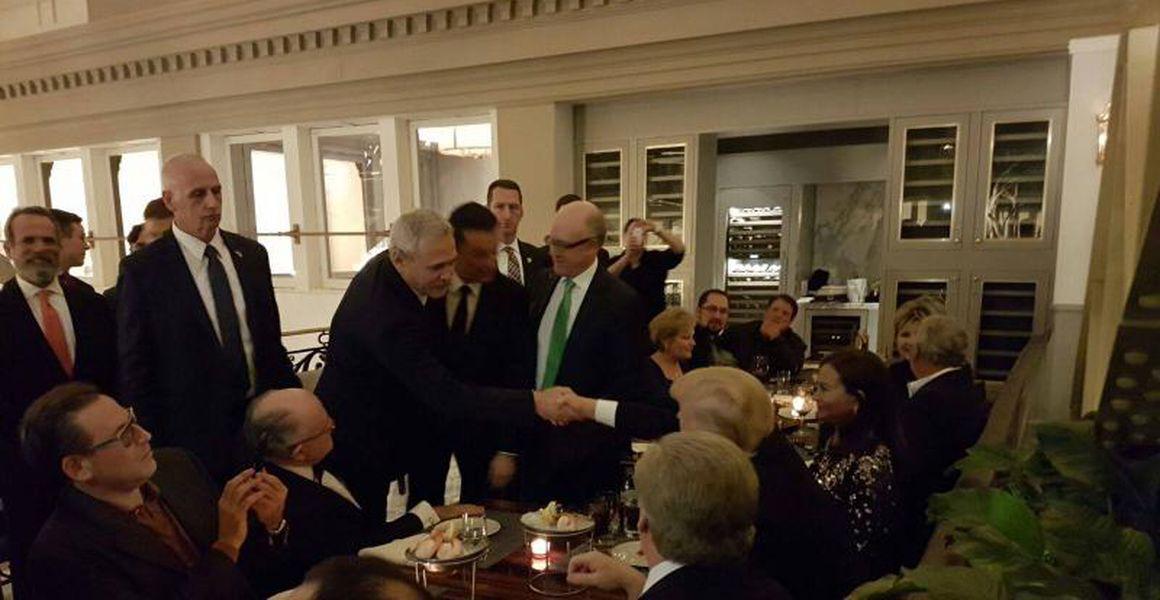 "In fact, a Forward fact check of Broidy's online biography found it full of outdated information, holes and inaccuracies that left unchecked paint a very rosy picture of him."
"While Broidy claims to be an officer of the Hillel organization at his alma mater of the University of Southern California, for example, a representative said he has not been affiliated with that group in five or more years."
"Similarly, Broidy describes himself as an officer of the Wilshire Boulevard Temple. According to a representative of the Los Angeles synagogue, that has not been the case since at least 2004. Both page source metadata and a copyright tag date the Broidy Capital website to 2014 — or about a decade after his temple board service would have concluded."
"A spokeswoman for Hebrew Union College, where Broidy's bio also claims he's a board member, said he is not now an officer, although he has been a supporter of the school in the past."
"High up in his bio, Broidy identifies himself as a member of the board of Vantis Capital Management, LLC. According to a Bloomberg database entry, however, Vantis, "a privately owned hedge fund sponsor," had gone out of business as of January 24, 2006."
"An error regarding the Simon Wiesenthal Center was of more recent vintage. Brody says he's a trustee of the center, which promotes tolerance and fights anti-Semitism in the name of the renowned Nazi hunter. According to a spokeswoman, however, he's not a current officer: "Elliott Broidy has been a longtime major donor of the Simon Wiesenthal Center," she told The Forward via email. "He was a member of our Board of Trustees for six years [and] resigned on July 30, 2015."
"Asked about the discrepancies in his bio, a Broidy spokesman responded via email: "We appreciate The Forward's interest in Broidy Capital's website and bringing it to our attention that it hasn't been updated recently. We'll be making those changes in short order including updating Elliott's bio to reflect new roles such as his appointment as Deputy National Finance Chair of the Republican National Committee."
"That was the post Broidy resigned on Friday. He also resigned from the Republican Jewish Coalition, where he had been a member of the national board of directors."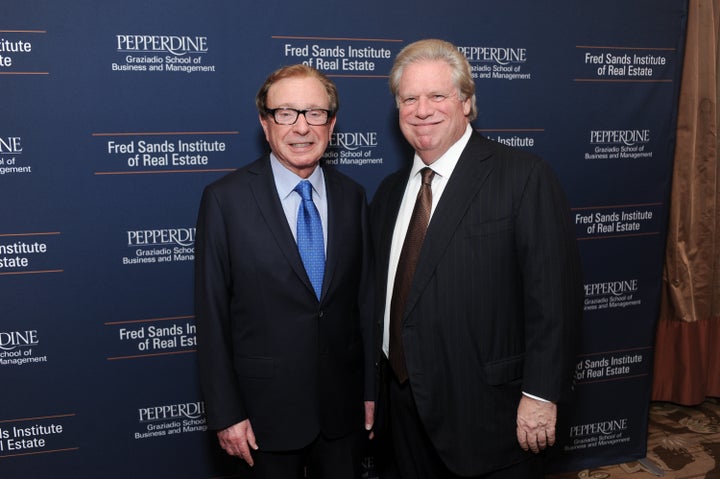 "To be sure, this is not the first time Broidy has grappled with a scandal. It was big news when he pleaded guilty in 2009 in a stunning pay-to-play case, admitting to giving nearly a million dollars in gifts to people in charge of New York's pension funds, who in turn directed millions to Broidy's Israel-focused investment firm, Markstone."
"Ultimately, Broidy forfeited $18 million to NY State in that case. Thanks to his cooperation with the probe, he went on to get a felony dropped to a misdemeanor. On the other hand, then-NY State Comptroller Alan Hevesi, at the time one of the country's most powerful Jewish elected officials, went on to become Inmate 11-R-1334 at an upstate prison."
"Some of the information on his website is accurate. Broidy is currently a member of the board of leaders of the USC Marshall School of Business, the school confirms. His bio accurately reports he served on the board of the Kennedy Center for the Performing Arts by appointment of then-President George W. Bush, and on the United States Homeland Security Advisory Council by then-DHS Secretary Michael Chertoff — plums that point to the strength of his relationship with that administration."
"The new bio of Broidy provided by his spokesman mentions his RNC title and roles as vice chairman of the Trump Victory Campaign and inaugural committee, along with his past service on the boards of groups including the Los Angeles Police Foundation."
"It also says he's the "the Executive Producer of a film called Sugar about the growing homelessness crisis in Los Angeles," and says he's served "for the past 16 years on the Council of Guardians for Aviva Family and Children's Services," a non-profit that helps at-risk youth."
"Broidy is not currently listed on the guardians roster at Aviva. Asked for clarification, the Broidy spokesman subsequently acknowledged he actually left the board of Aviva late last year and said that fact would be updated with the rest. Aviva did not return a request for comment."
"The Forward's fact check of Broidy's credentials yielded a separate response from a consultant who said he was hired to manage Broidy's "online presence" in July of 2014. The contractor, who asked not to be identified because he feared drawing negative attention from Broidy's adversaries, said he has not been able to access the back end of sites such as BroidyCapital.com and ElliottBroidy.com because they are still registered under the credentials of a former Broidy aide."
"However, he insisted, "I am certain Mr. Broidy has not looked at the content on the site for many years, and certainly not since my company became involved. "
"Broidy's spokesman provided a glowing endorsement attributed to Wilshire Boulevard Temple Senior Rabbi Steven Leder: "I have known Elliott Broidy for decades, and deeply respect his big heart, generous spirit, and longstanding commitment to philanthropy.
Contacted separately by the Forward, a spokeswoman for the Florida-based non-profit group Lauren's Kids said Broidy "has always been supportive of our work and our mission, and certainly still continues to be supportive."
Read more: https://forward.com/newsexclusive-elliott-broidy-scandal-tarred-gop-donor-inflated-role-in-jewish/
Note: This blog was last updated on May 9, 2018.