Recall the October 2017 news about US special forces soldiers that involved the deaths of four in an ambush in Niger, Africa— Sgt. First Class Jeremiah W. Johnson, Staff Sgt. Bryan C. Black, Staff Sgt. Dustin M. Wright and Sgt. La David Johnson.
This is when the republican President Donald Trump's Chief of Staff General John Kelly mishandled a phone call to the grieving widow Myeshia Johnson. When the witness who overheard their conversation via a speaker phone tried to defend her friend, General Kelly lied and spread false information about her which was fortunately debunked by a video of the event referred to by General Kelly. This was the 2nd time, that I started questioning the character of a man that I would have vehemently defended in the past. The first incident was when General Kelly defended the president when he equated Nazis type groups with those protesting against them during the Charlottesville, VA rally in August 2017.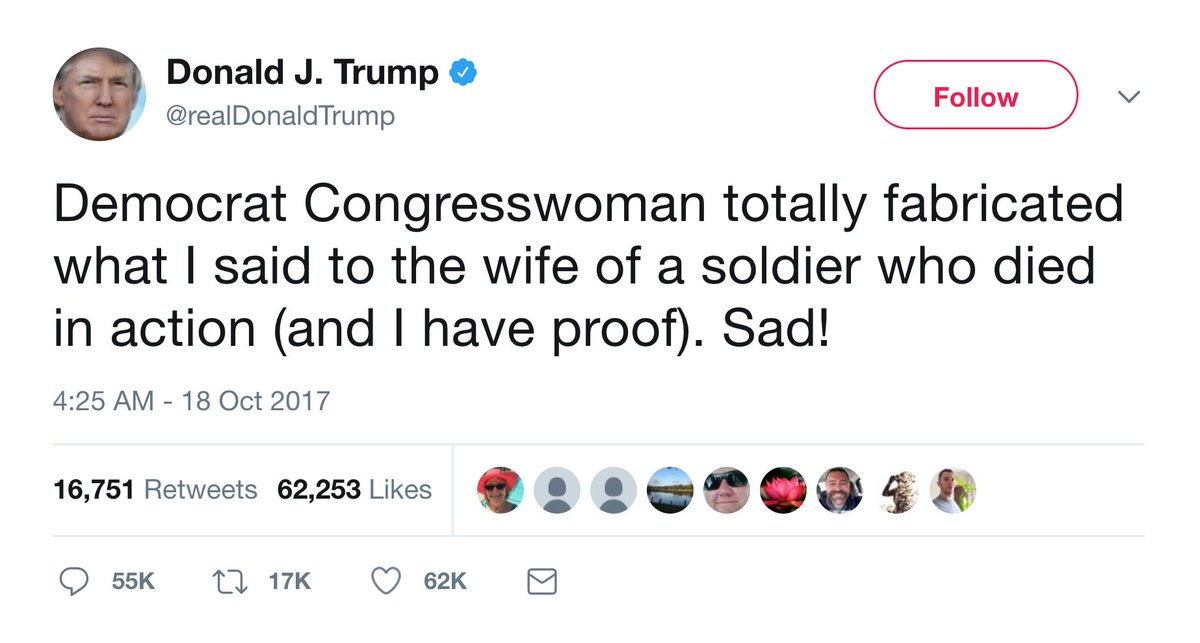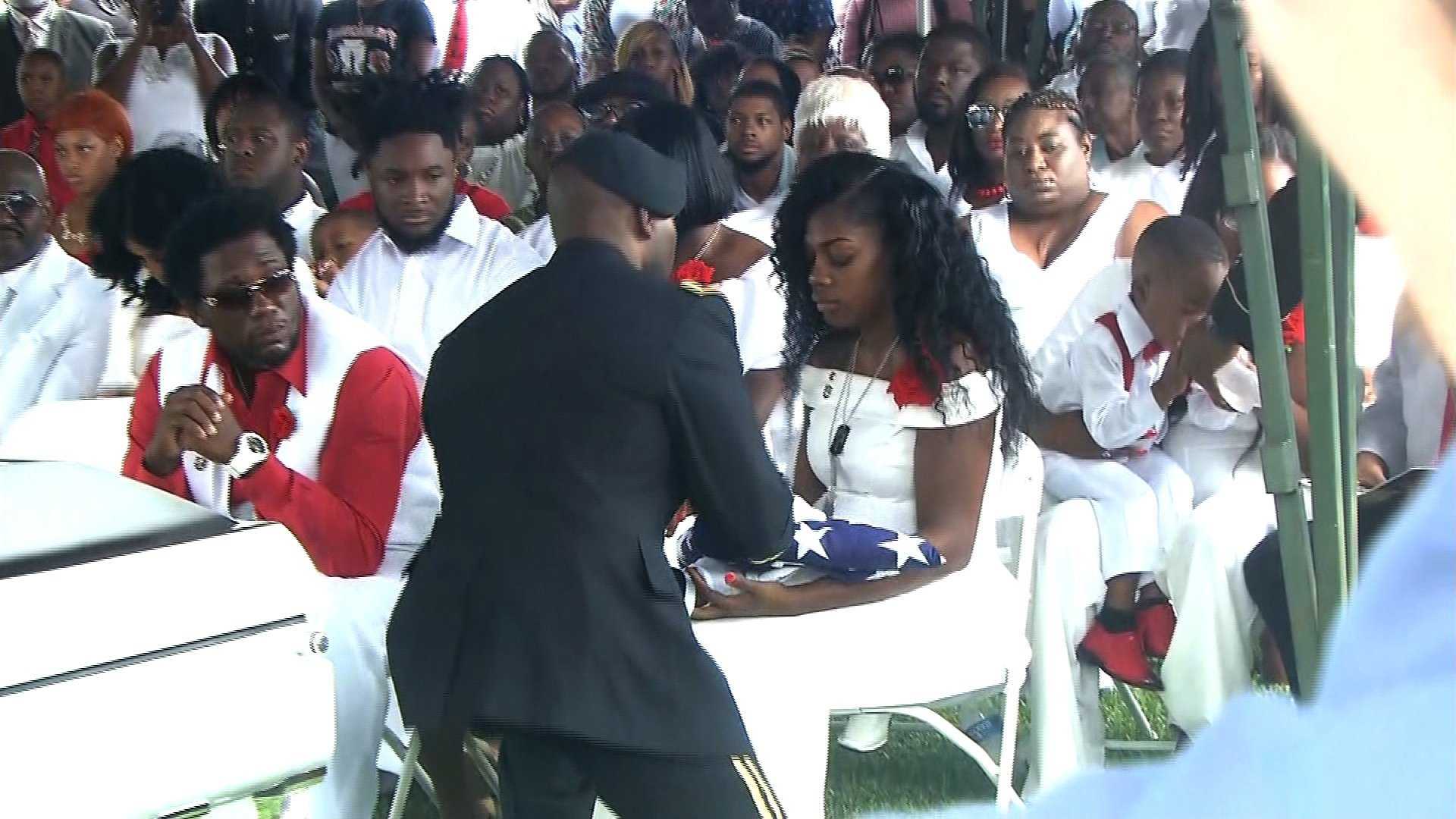 The original stories that were disseminated where determined to be "fake news" within a short period of time. What "we the people" were being told was that the group of US soldiers were out on a routine mission where the soldiers were ambushed by a terrorist group and found by French rescue troops. This did not match the accounts given by Nigerien troops who were on this same mission, nor that of a local man's testimony who found the body of Sergeant David La Johnson with his hands tied but who had been separated from the other casualties. The below report details is not consistent with this detail.
As per a CNN 11/13/17 report by Barbara Starr, "US officials are also investigating local eyewitness reports Sgt. Johnson was found with his hands tied, a defense official told CNN earlier this month."
This has been the case of shifting numerous accounts of what happened on October 4, 2017, but the Pentagon did commit to a full review.
Thank goodness other media outlets like the NY Times did a thorough investigative report, as well.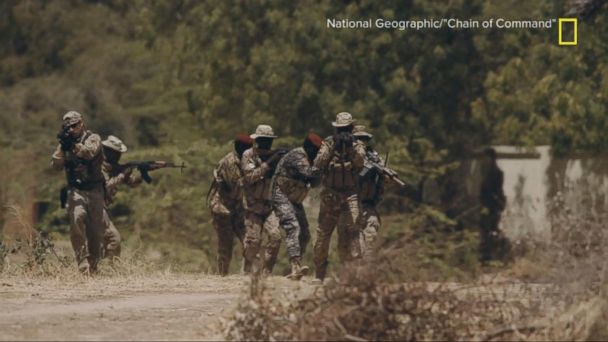 As for this 6,000 page report, one Father of a fallen soldier suggested on Thursday (5/10/18) that the public report was, at best, incomplete and expressed frustration and disappointment that so much of the investigation remains classified.
In Niger, the convoy that was ambushed contained both Nigerien  and American soldiers."
Five killed
30 Nigerien soldiers and one interpreter
Four killed
Here's the rest of the story…
On May 10, 2018, Helene Cooper, Thomas Gibbons-Neff and Eric Schmitt of the New York Times penned the following report, "Military Cites Broad Failures in Deadly Niger Ambush, but Assigns No Direct Blame"
Excerpts:
"A long-awaited Defense Department investigation of a Special Forces mission in Niger last fall found widespread problems across all levels of the military operation, but concludes that "no single failure or deficiency" led to the deaths of four American soldiers who were among a team of Green Berets ambushed by fighters aligned with the Islamic State."
"Even as it found "individual, organizational and institutional" mistakes, the investigation also revealed heroic efforts by a small team that was battered and outnumbered as it braced to take a last stand against a barrage of heavy machine gunfire and mortar rounds."
"Were it not for the arrival of French Mirage aircraft that made low, roaring passes in a show of force that scattered the extremists, far more Americans and their Nigerien partners likely would have been killed in what, ultimately, was the largest loss of United States troops during combat in Africa since the 1993 "Black Hawk Down" debacle in Somalia."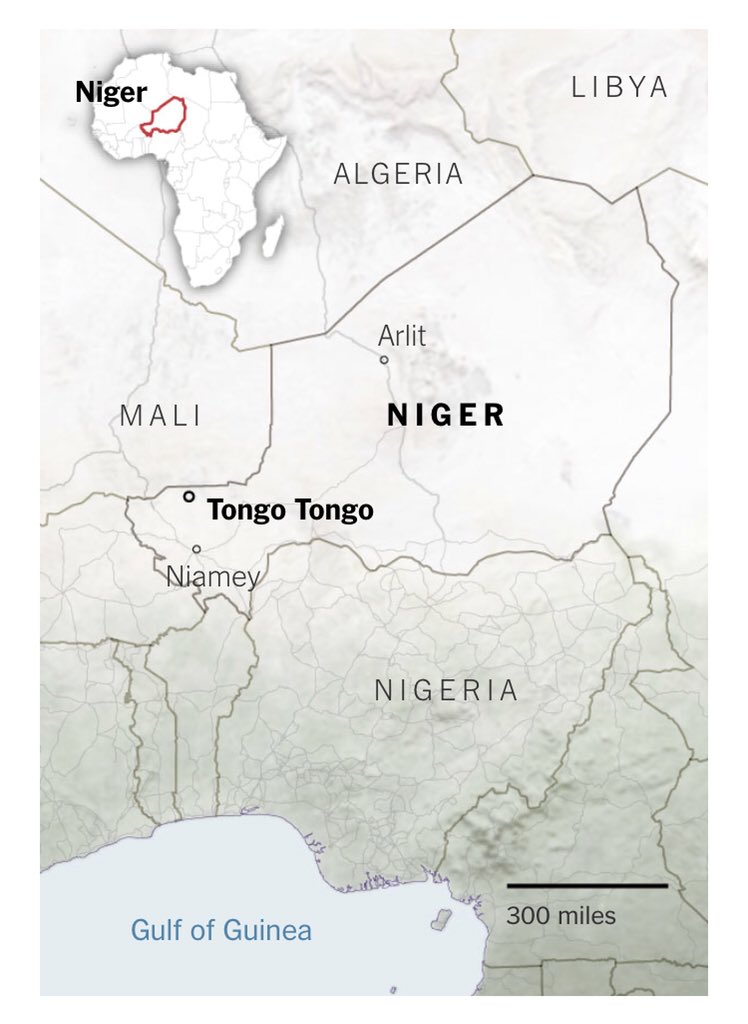 "Nigerien and French units assisted without hesitation," according to the investigation's eight-page executive summary that the Pentagon released on Thursday. It said the allied forces "very likely saved the lives of U.S. and Nigerien soldiers, several of whom were wounded in the attack."
"But the unclassified executive summary offers only a glimpse of the decisions and actions surrounding the 11-man Green Beret team in Ouallam, Niger, that led to the deadly firefight on Oct. 4 after searching, unsuccessfully, for a local militant leader linked to the Islamic State."
"The full report of the investigation, which was headed by the United States Africa Command and is more than 6,000 pages, remains classified. The Pentagon plans to release a redacted version of the full report some months from now."
"The deaths of the four American soldiers — Sgt. First Class Jeremiah W. Johnson, Staff Sgt. Bryan C. Black, Staff Sgt. Dustin M. Wright and Sgt. La David Johnson — set off a fierce debate over secretive military missions under murky authorities in remote and far-flung battlegrounds."
"Most Americans were unaware that Army Green Berets were in Niger until after the soldiers, their interpreter and four Nigerien troops were killed, and members of Congress questioned how their mission helped protect the United States. The deaths also ignited a political storm over how families of fallen troops should be treated by their commander in chief after President Trump struggled to comfort one of the widows."
"The investigation  said two junior officers had "mischaracterized" the mission in a required planning document filed before the American soldiers departed."
"And it found that wounded soldiers — at least two Americans and three Nigeriens — were not evacuated from the attack site for more than four hours, far longer than the Pentagon previously acknowledged."
"But the executive summary did not directly address why the team was relatively unequipped, including traveling in an unarmored S.U.V. that was not carrying a mounted machine gun. It did not specifically fault stark failures by the Army, the United States Africa Command and the Special Forces community for fatal gaps in training and oversight."
"The summary also did not acknowledge that the Army officer who oversaw the inquiry, Maj. Gen. Roger L. Cloutier Jr., is a senior official in Africa Command — the same command he investigated. General Cloutier last month was promoted to head all Army forces in Africa.
"Arnold Wright, the father of Sergeant Wright, suggested on Thursday that the public report was, at best, incomplete and expressed frustration and disappointment that so much of the investigation remained classified."
"An executive summary, he said in a telephone interview with The New York Times, was all the military could make public "without this thing blowing up into a firestorm," and he suggested that senior officials were trying to protect their reputations."
ARNOLD WRIGHT
"The narrative of what happened in the African scrub in October has shifted several times."
"The executive summary said the Green Beret unit, known as Operational Detachment-Alpha Team 3212, departed from its base on a counterterrorism mission in the vicinity of Tiloa, Niger. It was accompanied by a unit of 30 Nigerien forces and targeted a local Islamic State "key member," Doundoun Cheffou, who is suspected of helping in the kidnapping in Mali of an American aid worker, Jeffery Woodke."
"The investigation found that the leader of Team 3212, Capt. Michael Perozeni, described the mission in a planning document only as a daylong trip to meet with tribal elders in Tiloa. Such missions are considered low risk, do not need approval from senior commanders and generally are undertaken without additional support for protection, such as air reconnaissance."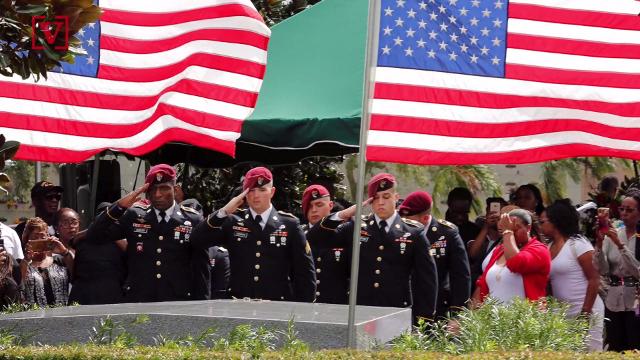 "Counterterror missions of assault forces, by contrast, including so-called "kill-or-capture" operations, would have to have been ordered by senior military officers since they require reconnaissance and backup forces."
"American surveillance planes were scanning the area around Tiloa, looking for evidence of Mr. Cheffou, as Team 3212 made its way north from Ouallam. Directed to turn its sights farther north, the surveillance aircraft found Mr. Cheffou at a desert campsite just two-and-a-half miles south of Niger's border with Mali."
""Another junior officer back at the base, also a captain, reported the discovery to a higher commander, according to the executive summary. The commander, a lieutenant colonel based in Chad, ordered Team 3212 to shift its mission from Tiloa and pursue Mr. Cheffou as a backup for an assault force that would be flying in from Arlit, in central Niger."
"Although bad weather prevented the assault force from flying in, the lieutenant colonel ordered Team 3212 "to execute the mission," according to the executive summary of the investigation. The colonel was within his authority to do so, the summary said, and he regularly updated his own commanders as the mission progressed."
"Therefore, a chain of senior officials — the summary does not identify them by name or rank — was aware of the orders to leave Team 3212 out in the field overnight, much farther away and longer than they had expected to be from their base."
"Had it changed missions, as the executive summary stated, the team would have been required to transmit new routes to commanders — in part to be protected with medical evacuation support or other assistance if needed. Team 3212's communications would have been tethered to a base in Niamey, Niger's capital; its location would have been tracked through the chain of command, from Niger to a Special Operations forces colonel in Stuttgart, Germany."
"There is no mention in the summary of what steps, if any, commanders took to protect Team 3212. It concluded that the mission was vulnerable from the start because of the misleading planning document that Captain Perozeni filed before leaving Ouallam, which the summary said "contributed to a general lack of situational awareness and command oversight at every echelon."
"Captain Perozeni was not identified by name in the executive summary of the investigation and attempts to reach him for comment have been unsuccessful. Before he left the base in Ouallam, according to two Defense Department officials who have been briefed on the investigation's classified findings and spoke on condition of anonymity, Captain Perozeni had warned his immediate superior that Team 3212 did not have the equipment or intelligence necessary to carry out a kill-or-capture raid against Mr. Cheffou."
"As it turned out, Mr. Cheffou had already left the desert encampment by the time Team 3212 arrived, the summary said. As the soldiers headed back to base, they stopped for water in the nearby village of Tongo Tongo."
"Moments after leaving the village, at 11:40 a.m. on Oct. 4, the eight-vehicle convoy of American and Nigerien forces was ambushed and overpowered by militants linked to the Islamic State and who operated freely in the area. Investigators found no proof they were alerted to the convoy by villagers."
"The executive summary described the ensuing firefight in dramatic but careful detail."
"Initially, Captain Perozeni and a Nigerien commander on the mission sought to surround the Islamic State fighters on several sides, but failed as the extremists counterattacked. Captain Perozeni ordered his team to fall back."
"They threw smoke grenades to hide their withdrawal; five of the vehicles made it out of the immediate area. Sergeant Jeremiah Johnson acknowledged the orders to escape with a "thumbs up," according to the summary."
"But the black utility vehicle that he was in — along with Sergeant Wright and Sergeant Black — remained behind, along with two Nigerien trucks."
"The New York Times has previously reported that Sgt. Jeremiah Johnson captured the next several minutes of the firefight on video with a camera affixed to his helmet. The video showed Sergeant Wright driving the unarmored vehicle, half slouched behind the dashboard, trying to evade incoming fire. Sergeant Jeremiah Johnson and Sergeant Black did what they could to protect the S.U.V., now on its own."
"All three soldiers were killed and the militants stripped at least two of the soldiers of their equipment. Footage from Sgt. Jeremiah Johnson's camera was taken and, months later, distributed by the Islamic State in a propaganda video."
"Meanwhile, the other 5 vehicles in the convoy sped south for just under half a mile before realizing that the rest of the team was missing, according to the investigation's executive summary. Hoping to find them, four American soldiers headed back to the initial ambush site. The others, including 25 Nigerien soldiers, remained behind, trying to take cover while firing at the still-attacking militants."
"For the second time, Captain Perozeni ordered his team to fall back. He and Sgt. First Class Brent Bartels were wounded as the vehicle sped away, as were 3 Nigerien troops. One Nigerien was killed."
"Pursued by militants, they drove north until they were stuck in a swamp. For the first time since Team 3212 initially reported being under attack — a time span that the executive summary clocked at 53 minutes — the driver of the vehicle radioed indicating that the soldiers were about to be overrun by enemy forces."
"The summary does not say whether any American military officers tried to contact Team 3212 during the firefight. Military communications in Niger often rely on satellite radios and phones, and the sheer distance between American troops in the field and their headquarters makes the process difficult."
"Sgt. La David Johnson, an Army mechanic by trade, was a driver of one of Team 3212's trucks. When Captain Perozeni gave the second order to retreat, Sergeant La David Johnson was lying near his vehicle, pinned down by heavy fire and unable to get back into the driver's seat."
"Sergeant La David Johnson and 2 Nigeriens troops fled on foot, running west. The 2 Nigeriens were killed. Sergeant La David Johnson ran for just over half a mile, then took cover behind a tree, firing his rifle until he was surrounded by militants, who killed him."
"The group of 4 American soldiers who had gone back to the ambush site to look for the missing vehicle rejoined Captain Perozeni and the small band of Americans and Nigeriens. By then, they realized Sergeant La David Johnson was also missing."
"The enemy forces began engaging them with heavy machine gun and mortar fire, forcing them to withdraw," the executive summary said. "The team members provided critical medical care to the wounded, and evaded to a wooded area west of the ambush site."
"There, the summary said, they "established a final defensive position, where they prepared to make their last stand."
"The arrival of French Mirage fighter jets overhead likely saved their lives, according to the executive summary. The jets did not fire on the battle for fear of striking the American or allied Nigerien forces. But they made four low passes over the attack site, and scattered the militants."
"Hours after the ambush began, around 5:15 p.m., French forces evacuated the surviving members of Team 3212 in two helicopters. The remains of Sergeant Jeremiah Johnson, Sergeant Black and Sergeant Wright were transferred to American custody by Nigerien forces at 7 p.m."
"Two days later, the remains of Sergeant La David Johnson were found."
"The executive summary of the investigation said no American soldiers were captured alive, and all four had died quickly."
Link to entire report: Military Cites Broad Failures in Deadly Niger Ambush