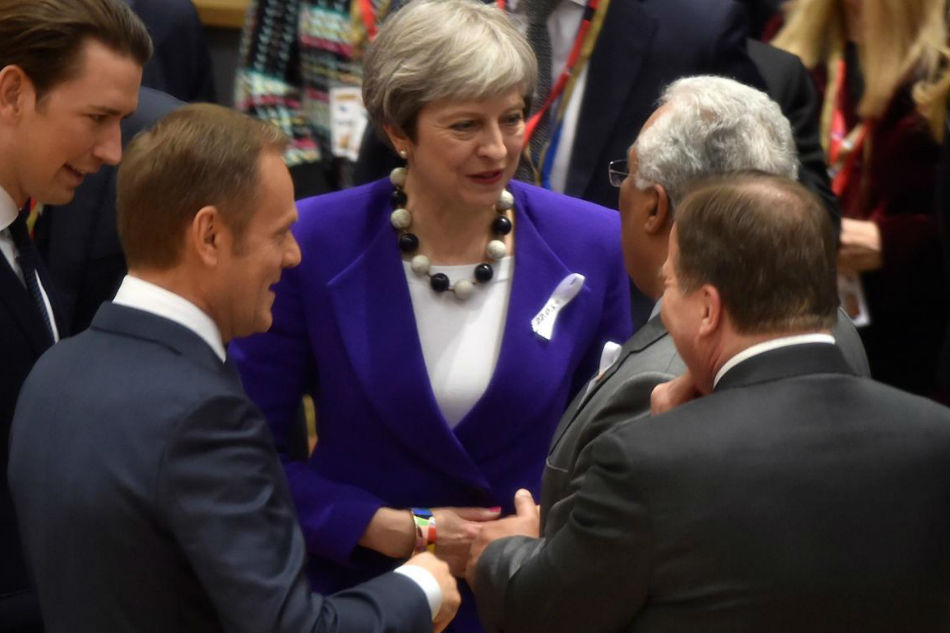 On the 8th day of May 2018, the republican President Donald Trump acted on his his worst foreign policy decision to date by announcing his intent for the US to back out of the 2015 Iran Nuclear deal, despite the advice by his own Defense Secretary General James Mattis and the allied leaders of numerous countries.
It is my opinion that this decision was based on his desire to please Israel, US donors who back all Israeli causes, and a significant percentage of his White Evangelical who are very pro-Israel; but primarily his hatred for this agreement established by the former democratic President Barack Obama overtook him where he refused to listen to all the experts on this subject. I do not predict any good coming as a result of the president taking this step. Certainly, the US has not been made safer.
It is my hope that Europe and the UK will find the courage and the will to stand in the breech of President Trump's foolishness.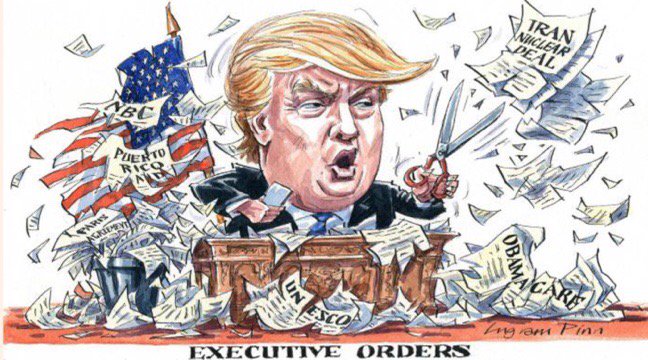 Here is the rest of the story…
On May 11, 2018 BBC published the following report, "Iran nuclear deal: Europe strives to keep agreement"
Excerpts:
"A flurry of diplomatic activity is under way to rescue the Iran nuclear deal after President Donald Trump's decision to withdraw the US from it and bring back sanctions against Tehran."
"German Chancellor Angela Merkel spoke with President Putin of Russia, and UK PM Theresa May has talked to Mr Trump."
"French ministers have been loudest in their complaints that major European businesses will be hit hard as US sanctions are re-imposed."
"Mr Trump says the deal is "horrible".
"Among his concerns are that restrictions on Iran's nuclear programme are due to expire and the deal does not address Iran's ballistic missile programme or its regional influence."
"On Tuesday (5/8/18) Mr Trump honored an election pledge to scrap US participation in the 2015 accord. Sanctions will be re-imposed in two stages in August and November."
Why are the Europeans trying to keep the deal alive?
"Under the agreement Iran undertook to curb nuclear activities in return for the lifting of sanctions."
"The deal, negotiated by the US, three European Union powers, Russia and China, was designed to prevent Iran developing atomic weapons – something it has always denied trying to do."
"The agreement is still seen by the non-US signatories as the best way of preventing Iran from becoming a nuclear power, though they concede it is not perfect."
"The Europeans also stand to lose billions of dollars of business when US sanctions return."
"A deal by the European plane-manufacturer, Airbus, to sell nearly 100 planes to Iran is now in danger. Some parts used in the planes are made in the US."
"Big French firms such as energy giant Total and car-makers Renault and Peugeot also have investments in Iran."
"Both France and Germany have seen a sharp rise in exports to Iran since sanctions were lifted in 2016."
Angela Merkel, Theresa May and Emmanuel Macron discussed bostering the deal in phone calls over the weekend © Getty
How are the Europeans trying to rescue the agreement?
"France has condemned the re-imposition of sanctions as "unacceptable". Economy Minister Bruno Le Maire said Europe had to defend its "economic sovereignty".
"But both Mr Le Maire and his German opposite number, Olaf Scholz, are also speaking to US Treasury Secretary Steven Mnuchin to seek exemptions for European companies."
"Mrs May spoke on the phone to Mr Trump to tell him that Europe remained "firmly committed" to the deal, according to Downing Street."
"Both leaders agreed on the need for talks on how sanctions would affect foreign companies trading with Iran."
What else is happening on the diplomatic front?
"Russian President Vladimir Putin has spoken with Mrs Merkel and Turkey's Recep Tayyip Erdogan about the deal, the Kremlin said."
"Keeping it alive "is something we need to discuss with Iran," Mrs Merkel has said. She said scrapping the accord unilaterally damaged trust in the world order."
"Iranian Foreign Minister Mohammad Javad Zarif is to visit China, Russia and Brussels, starting on Saturday."
"And on Tuesday, foreign ministers from Germany, the UK and France will meet."
Link to entire report: Iran nuclear deal: Europe strives to keep agreement – BBC News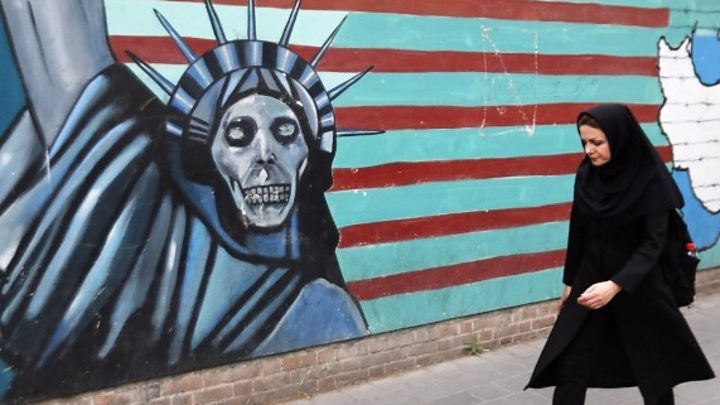 "French Finance Minister Bruno Le Maire said on Friday that the European Union will look into reviving "blocking regulations" that were originally created in 1996 to protect European companies doing business with Libya and Cuba from US sanctions. They were an effective tactic at the time: They actually convinced Washington to back down from imposing sanctions."
"We have to work among ourselves in Europe to defend our European economic sovereignty," Le Maire told Europe 1 Radio."
"Europe's interest in using the tool shows how committed it is to pushing back against US threats to its private sector — and it exposes yet another source of tension in the weakening relationship between Europe and the US in the Trump era."
Europe doesn't want to look like it's bowing to US pressure
The 1996-era blocking regulations allowed European companies to ignore US sanctions and stipulated that Europe won't uphold foreign court rulings based on the sanctions, according to the Agence France-Presse.
"Le Maire wants to update that statute to deal with the US's threats to impose sanctions on companies and banks doing business with Iran. He said that at the end of May, he will meet with his British and German counterparts and that together, "the three of us will look at what we can do."
"Le Maire also said Europe is also looking to achieve "financial independence" from the US in response to the sanctions. According to the Guardian, one proposition for executing that would be creating "a purely European finance house to oversee euro-denominated transactions with Iran." The basic idea is that Europe could create financial institutions that are immune to US sanctions because they don't deal in US dollars or link up with the US financial system."
"There's talk on Capitol Hill of how to counteract Europe's attempts to rebuff US sanctions. According to the Weekly Standard, several congressional offices are reviewing a memo drafted by the hawkish Foundation for Defense of Democracies that recommends policies for getting Europe to comply with the sanctions. It specifically calls for the Trump administration to rule out exceptions to its sanctions, even though the administration has said exceptions could be granted on a case-by-case basis."
"Experts say that even if the EU does enact these blocking regulations, whether or not European companies actually continue to do business with Iran is a separate question."
Link to entire report: Europe is threatening to fight Trump on Iran nuclear deal sanctions – Vox