As per FamiliesUSA, "One of the most important–and popular–provisions of the Affordable Care Act is the expansion of health coverage to low-income families through the Medicaid program. In the 34 states (including D.C.) that expanded Medicaid, many of those who benefit are hard-working people in low-wage jobs that do not offer health insurance—like waiters and waitresses, sales clerks, cooks, and home health aides."
There are now 34 states out of 50 in the USA which now offer Medicaid expansion. After 4 years of wrangling, on the 30th of May, 2018, Virginia became the 34th state to approve this healthcare program for poor working peoples.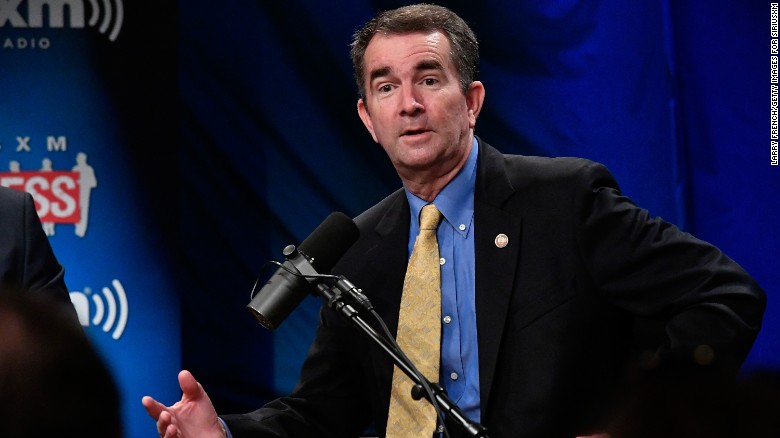 The remaining states that have opted out of this program, are those where its legislative bodies are mostly republican. Medicaid expansion has become so popular, I don't get why the Democratic Party has not pushed to put the issue of Medicaid expansion on the ballots for the November 2018 elections in every one of these republican led states, like in the State of Utah.
Governor Ralph Northam issued a statement saying (30th of May 2018):
"Today the General Assembly sent a budget to my desk that will improve the lives of all Virginians. It will expand health care for up to 400,000 people who need it. It will invest in schools, workforce training, public safety, and an economy that works better for every Virginian, no matter who they are or where they live."
"This budget is the culmination of five years of effort to bring our taxpayer dollars home from Washington and expand Medicaid. As a doctor, I'm so proud of the significant step we've taken together to help Virginians get quality, affordable care."
"This budget doesn't just expand healthcare access to those who need it most, it also invests in core economic priorities like education and workforce training and significantly increases the cash reserves that insulate our state finances from economic disruption."
"This is the best reflection of what we can accomplish when we do things the Virginia Way, and I want to thank the Virginia Senate and House of Delegates for their good faith efforts to come to this historic agreement."
"The loudest voices in this long-standing conversation on Medicaid expansion have been those of Virginians. We have heard you. Thank you. I also want to acknowledge Governor Terry McAuliffe for his unrelenting effort to expand healthcare access while he was in office, and every member of the General Assembly who stood up today and did the right thing for their constituents. This is a victory for all Virginians."
"Going forward, my team and I will review this budget when it reaches my desk to ensure that there are no technical issues or unintended problems that may warrant an amendment and act upon it as quickly as possible."
On May 31, 2018, NBC News published an AP News report, "Virginia lawmakers approve Medicaid expansion, ending four years of gridlock" (Virginia will become the 33rd state to approve Medicaid expansion, a key provision of former President Obama's Affordable Care Act.")
Excerpts:
"The Republican-controlled Virginia General Assembly gave final approval Wednesday evening to a state budget expanding Medicaid coverage to the state's poor, ending years of partisan gridlock on the issue."
"The state Senate voted in favor of expansion after a full day of debate. The House, which had previously endorsed expansion, gave its final approval shortly afterward. Several Republicans in both chambers joined with Democrats to approve the measure."
"Democratic Gov. Ralph Northam is expected to sign the budget in coming days, and the roughly 400,000 newly eligible low-income Virginias will begin enrolling in Medicaid at the start of next year."
"Expanding Medicaid was a key provision of then-President Barack Obama's health care overhaul, and a tally from the Kaiser Family Foundation shows Virginia will become the 33rd state (34th state) to approve Medicaid expansion."
"Senate passage came by a 23-17 vote with four Republicans joining Democrats for passage. The House quickly followed about an hour later with a lopsided 67-31 final endorsement."
"Wednesday's (5/30/18) voting marked the end of a more than four-year battle over whether Virginia should expand the publicly funded health care program for the poor. A fight over Medicaid expansion led to a standoff over the state budget in 2014 and again this year."
"Virginia Democrats have argued the state should not pass up the roughly $2 billion in extra federal funding the program would bring to the state. Republicans had previously been near unified in blocking past expansion efforts, saying the long-term costs were unsustainable."
"Those arguments were again replayed in the final hours before Virginia's partisan battle was finally ended."
Sen. Ben Chafin, a Republican lawmaker from Virginia's economically depressed southwest coal country, announced his support for expansion on the Senate floor. He said his rural area needed expansion to help bolster its hospitals and provide care for constituents in need.
"I came to the conclusion that no just wasn't the answer anymore," Chafin said."
"But several Republican senators remained strongly opposed, saying Medicaid costs would eventually overwhelm the rest of the state's budget needs for schools and public safety."
"Expanding Medicaid to cover more low-income families was a key provision of Obama's Affordable Care Act. A federal-state collaboration originally meant for poor families and severely disabled people, Medicaid has grown to become the largest government health insurance program, now covering 1 in 5 people."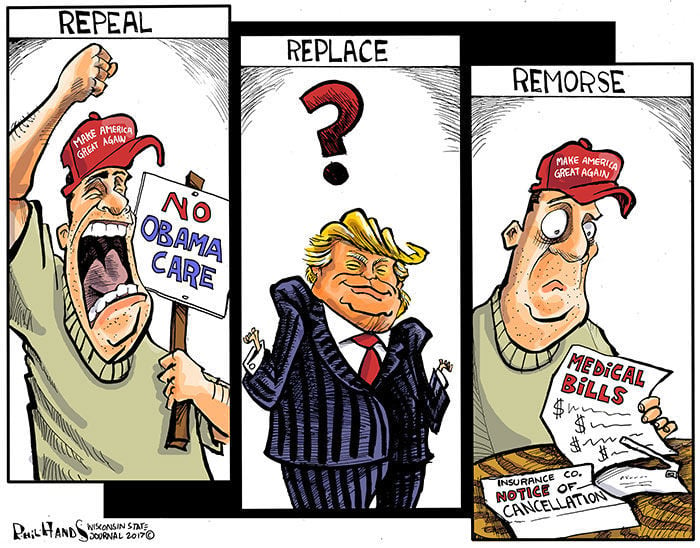 "The GOP-controlled General Assembly's support for Medicaid comes despite Trump administration rejections."
"President Donald Trump has vigorously sought to negate his predecessor's health law. And White House officials, including budget director Mick Mulvaney, have urged Virginia lawmakers this year not to expand Medicaid."
"Yet ironically, his administration's embrace of work requirements for low-income people on Medicaid prompted lawmakers in some conservative states to resurrect plans for expansion."
"Virginia GOP Speaker Kick Cox said the Trump administration's openness to conservative reforms, including work requirements, "was probably the biggest key" in getting Republican support for Medicaid expansion."
"Last year, Virginia saw its state legislature reshaped by an anti-Trump wave as Democrats made unexpectedly large gains in the state House. And a failure by the GOP-led Congress to repeal and replace the health law helped spur several of Virginia's Republican state legislators to flip positions."
"Democrats campaigned heavily on expanding Medicaid last year and some House Republicans were eager to take the issue off the table before next year's election, when both House and Senate seats are up."