Miracles do happen. This is a first. The US Senate Majority Leader Mitch McConnell has publicly stated that republican lawmakers in the US Senate are willing to work with democrats to craft a narrow bill to end the republican President Donald Trump's new edict via an updated immigration policy which allows for the wholesale separation of children from parents who are seeking asylum in the SW US border. This new policy is based on the April 6, 2018  memo by the president's Attorney General Jeff Sessions.
The republican leaders in the US Congress are supposed to meet with President Trump later today on the 19th of June 2018 to discuss the immigration issue. He's coming to the hill.  Let's see how and if these republicans continue to stand up to the president.
Here's the rest of the story…
On June 18, 2018, Lauretta Brown of Townhall penned the following report, "Senate Majority Leader Mitch McConnell Promises Fix on Family Border Separations"
Excerpts:
"Senate Majority Leader Mitch McConnell (R-KY) promised a fix Tuesday (6/19/18) on the issue of separating families who cross the border illegally."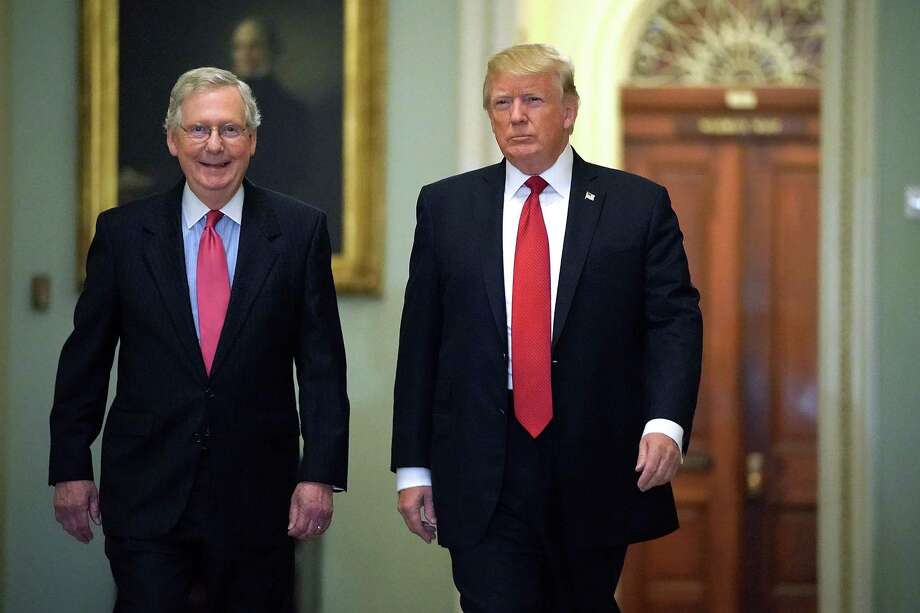 "I support and all of the members of the Republican conference support a plan that keeps families together while their immigration status is determined," McConnell told reporters. "We had a very robust discussion at lunch about the need to fix the problem."
"We hope to reach out to the Democrats and see if we can get a result which means making a law and not just get into some sort of sparring back and forth that leads to no conclusion," he added."
"When asked if the issue will "tar" Republicans in the upcoming midterms, McConnell said, "it's not going to tar anybody."
"McConnell said it would a "narrow agreement" because "in order to fix this problem you can't fix all the problems because obviously, we've wrestled with this issue for a decade."
"McConnell pointed to the fairly clear consensus that families should no longer be separated at the border.:
"The president says we need to act, the Democrats say we need to act, and we say we need to act so when that happens, we act," he said.: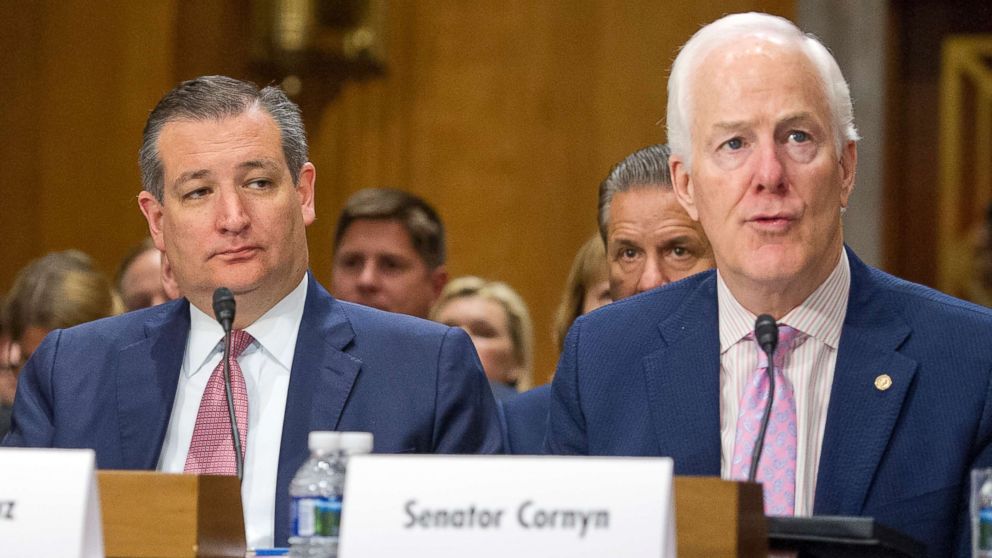 He said Sens. John Cornyn (R-TX) and Ted Cruz (R-TX) are already working on solutions to the problem.
Cornyn said he believes families can be moved to the front of the line for processing and be kept in "a humane, safe, and secure family facility."
"Some people have said that the only way to do that is to not enforce the law which I believe is a false choice," he told reporters. "We can both keep families together while we expedite their ability to appear before an immigration judge and present their claim for an immigration benefit on a short timetable."
Cornyn said he hopes for a fix to be ready "in a matter of days."