Note: This is an update of an earlier post where I speculate that the republican President Donald Trump's connections to Russia's leader Vladimir Putin dates back to at least 2002 when President Putin's girlfriend won the 2002 Miss Universe Contest. Mr. Trump co-owned the Miss Universe franchise and he was present for it when it was held in Puerto Rico.
Jonathan Chait of NY Magazine is hypothesizing that President Trump's ties to Mr. Putin dates back to 1987, in his 7/8/18 article, "Will Trump Be Meeting With His Counterpart — Or His Handler?"
See: What If Trump Has Been a Russian Asset Since 1987? – NYMag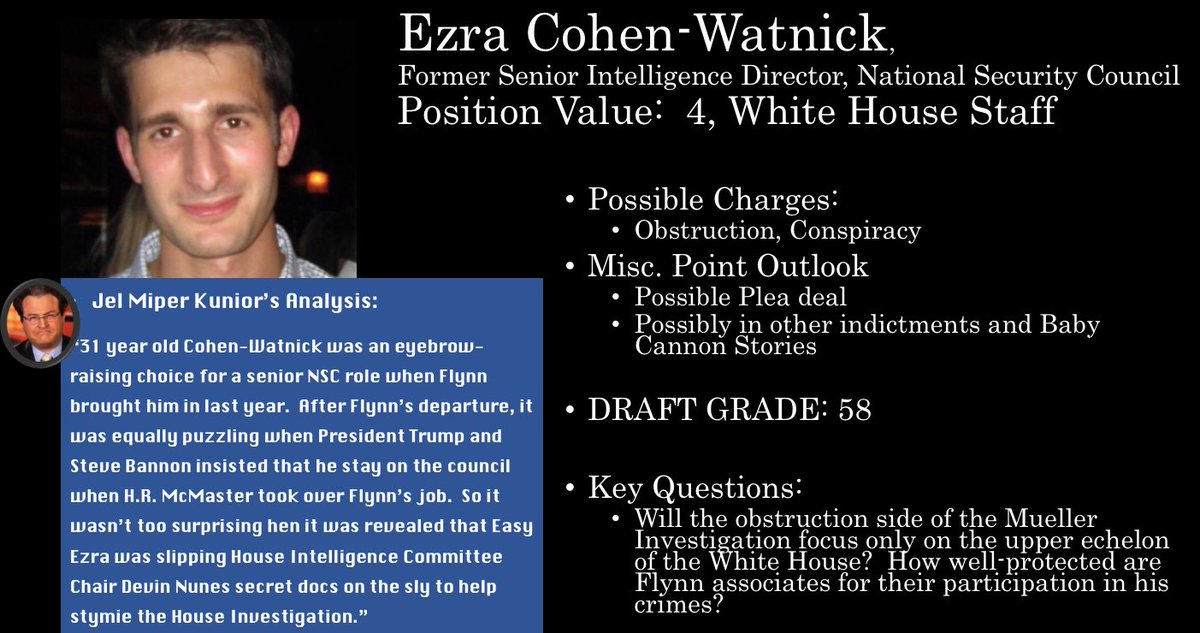 I have also been speculating that a former White House Intel officer Ezra Cohen-Watnick has been working as a mole for President Trump as the National Security Adviser for the US attorney General Jeff Sessions. And guess who ordered this hiring? This placement was ordered President Trump. He is the White House staffer who had allegedly shared sensitive data with the GOP Chair of the US House Intelligence Committee Devin Nunes in 2017.
See:  Trump Ordered DOJ to Hire Ezra Cohen-Watnick, Sources Say/ Bloomberg
See: Is There The Israeli Cartel Driving US Foreign Policy?/ The Ezra Watnick Story GrondaMorin 
UPDATE 11/25/2020: As per US Defense website, Mr. Ezra Cohen-Watnick has bees assigned as Acting Under Secretary of Defense for Intelligence and Security on Nov. 10, 2020.
Here is the rest of the story…
Once upon a time in 2002 in the land of Puerto Rico, there was this gentleman Donald Trump who hosted the Miss Universe Contest. The beautiful winner was obligated to honor a contract to attend charitable events and other scheduled gatherings, in exchange for a prize of $250,000, in addition to a scholarship and a salary.
Questions arose as to why would this lovely winner, Miss Universe of 2002 Oxana Fedorova  decide not to honor her contract to where the franchise executives were forced to dethrone her and replace her with the runner up, Miss Justine Pasek of Panama.
This mystery invited a lot of speculation, but what was more interesting was that Ms. Fedorova was none other than the girlfriend of a Russian official, Vladimir Putin during this time period.
There is speculation (on my part) that President Putin imposed upon Mr. Trump's good graces to insure that his mistress won the Miss Universe title.
A 2002 NY Post and an AP article hint at this relationship. There is an updated 2017 report by the Inquisitr.
As per 9/29/2002 NY Post by Braden Keil, " The raven-haired Fedorova was found to have a tangled love life, mysterious links to Russian President Vladimir Putin, a seemingly endless supply of cash and diamond jewelry and an attitude that tested even the most seasoned officials of the Miss Universe Organization."
"In the end, even hard-to-ruffle pageant boss Donald Trump had enough. Although he had embraced Fedorova as one of the most popular winners of the crown in recent times, The Donald unceremoniously ended the Russian's short reign last week."
"The Russian press, meanwhile, continues to romantically link Fedorova with Putin, who is said to have used the power of his presidency to handpick Fedorova as Russia's entrant in the international beauty contest."
"Other sources associated with the Miss Universe Organization noted there were indications that money was never an issue for Fedorova. On the occasions she came to the United States from Russia, she never seemed to worry about what she spent and always was adorned with "the most incredible jewelry," a source said."
"Miss Universe officials insist Fedorova lost the title because she was a consistent no-show for scheduled events that cost Trump's pageant time and money."
On September 23, 2002, Sue Chan of AP penned the following report, "Deposed Miss Couldn't Give The Time"
Excerpts:
"Four months after she became the first Miss Universe from Russia, Oxana Fedorova had her crown removed because she was too busy to travel much."
"The Miss Universe Organization said it fired the 24-year-old law student Monday — the first time in the pageant's 52-year history that it has ousted a woman wearing the crown."
"The first runner-up, Miss Panama Justine Pasek, 22, was to be crowned."
"Paula Shugart, president of the Miss Universe Organization, said Fedorova was dethroned because she "was unable to fulfill her duties," chiefly traveling around the world for charities."
"She needed to spend a lot of time in Russia," Shugart said in a broadcast interview. "I believe her mother was ill at one point."
"When asked about reports that Fedorova was fired because she was married or pregnant, Shugart said, "No, I honestly have no idea where any of that came from." Miss Universe cannot be married or have children, according to pageant rules."
"Fedorova, a police lieutenant pursuing a graduate law degree at St. Petersburg's Police Academy, denied she had been fired and said she gave up the title herself."
"The duties of a world beauty are wonderful. However, my prime goal is my studies and career in Russia," Fedorova told RTR state television. "I know I will remain Miss Universe for Russian citizens and for myself."
"Fedorova's victory in May (2002) led newscasts across her country. She was pictured firing weapons with perfectly manicured nails and walking police academy halls, dark hair flowing over her drab uniform."
"The pageant is co-owned by New York real estate mogul Donald Trump."
"It's too bad it didn't work out better with Oxana but our new Miss Universe is equally beautiful and she is a tremendous crowd pleaser," Trump told the NY Post. Trump's spokesman said he would not comment further until after the press conference."
"The Post reported that Fedorova was expected to travel extensively and make personal appearances as part of her reign but refused to take part in a number of those assignments, including the 2002 Miss Teen USA Competition."
"Fedorova was bestowed with the diamond- and pearl-encrusted crown on May 29 in Puerto Rico."
"A show business perennial launched by a swimsuit company 51 years ago, the Miss Universe pageant draws an estimated global television audience of 600 million people in 176 countries."
On November 10, 2017, Nathan Francis of the Inquisitr penned the following report, "Donald Trump Allegedly Rigged 2002 Miss Universe Pageant So Vladimir Putin's Mistress Would Win"
Excerpts:
"There is still no evidence connecting Trump to (Putin), but a new theory spun by a popular independent journalist claims that their relationship is nearly 15-years-old. Seth Abramson, who has shared information from sources close to the Russia investigation and pointed out connections between Trump associates and Russia, claims that sources say Trump rigged the 2002 Miss Universe competition to help Putin's rumored girlfriend."
"According to an individual with firsthand knowledge of the judging of the 2002 Miss Universe pageant, Trump tried to rig the outcome of the international contest to award the prestigious 'Miss Universe' title to Vladimir Putin's then-mistress, Oxana Fedorova," he wrote on Twitter."
"Abramson went on to claim that once the competition reached the final 10, Trump instructed the judges on how he would like to see it end."
"There's definitely, clearly one woman out there who's head and shoulders above the rest. She's the one I'd vote for," Trump reportedly said."
"Sources said Trump's statement came across as an instruction to the judges."
"In the end, Oxana Fedorova won the competition, but would have quite a short reign as Miss Universe. Within four months, Trump had worn thin of Fedorova blowing off her obligations and fired the pageant winner, which the New York Post noted was the first time a winner was ever cut loose by the pageant's governing body."