This week starting on the 10th of July 2018, the republican President Donald Trump will be heading over to a NATO summit to meet with our military allies. The concern by many is that President Trump who has been acting like a Russian asset, is party to a plan to drive a wedge among his western allies in order to please the Russian President Vladimir Putin.
Here's the rest of the story…
On July 9, 2018, Steven Erlanger and Julie Hirschfeld Davis of the New York Times penned the following report, "Trump Poised to Enter NATO Meeting as Wild Card Among Allies"
Excerpts:
"NATO summit meetings were once ritualistic events, with the member nations assembling to proclaim that the alliance had never been stronger and pledging to work together on the security issues of the day."
"In the Trump era, however, they have become anxiety-producing confrontations where the main object is to avoid long-term damage to the military alliance. This time the stakes are even higher, as the allies seek to project strength and solidarity against Russian threats."
"For the allies, that has meant figuring out how to handle President Trump, who arrives on Tuesday in Brussels for this year's summit meeting having already pressured some member countries of the North Atlantic Treaty Organization to expand their military budgets."
"This year's NATO meeting, which begins on Wednesday, comes just days before Mr. Trump's planned meeting with President Vladimir V. Putin of Russia in Helsinki, Finland."
"As he has prepared for Brussels, Mr. Trump has accused Europe of exploiting the United States and hinted that he might play the role of agitator at NATO, sowing disagreement among allies, which would play into Mr. Putin's hands."
On Monday, Mr. Trump tweeted that the United States was "spending far more on NATO than any other country." He said the situation "is not fair, nor is it acceptable," and said that it "benefits Europe far more than it does the U.S."
Allies are concerned that Mr. Trump may try to bargain American troop strength in Europe for increased military spending by others.
That might entail a threat to reduce American spending on the European Reassurance Initiative to improve force readiness, while challenging allies to make up the difference, said Tomas Valasek, a former Slovak ambassador to NATO and now director of Carnegie Europe.
"To be honest, no one really knows how Trump will act during the summit," Mr. Valasek said. "His unpredictability is not a byproduct but a design feature — he likes it that way. He comes to this meeting not only prepared to go into confrontation with his peers and allies but with his own staff."
Mr. Trump appears to have a special animus toward Germany, believing that Berlin has developed a vibrant social system and thriving export-driven economy unfairly, and on the back of the United States, by not spending enough on defense.
At a campaign rally last week in Great Falls, Mont., Mr. Trump previewed his trip to Brussels to thousands of supporters. "I'll see NATO and I'll tell NATO, 'You've got to start paying your bills,'" he said. "The United States is not going to take care of everything."
He also said he had suggested to Chancellor Angela Merkel of Germany that the tens of thousands of United States troops who are stationed in her country might not be worth the expenditure — an opinion he has shared privately with advisers at the White House, according to one person familiar with the discussions.
"Last month, Mr. Trump wrote personal letters to the leaders of several NATO allies, taking them to task for failing to live up to a goal set in 2014 that every member work toward spending 2 percent of its gross domestic product on defense. His note to Ms. Merkel was particularly pointed, holding Germany responsible for other allies' shortfalls as well as its own."
"Germany has promised to increase military spending to 1.5 percent of its economy by 2024. While not the 2 percent level, Berlin will argue that will still be more than any other NATO country other than the United States."
"Norbert Röttgen, chairman of the German Parliament's Foreign Relations Committee, said the answer to Mr. Trump is "to accept he has a point, and respond by displaying more European strength and enhancing European defense in cooperation with NATO." As a whole, the alliance's European members spend about $200 billion a year."
"Still, the fear is that Mr. Trump will seek to bargain — to conflate trade and security — as he has already done with South Korea and Japan."
"Europeans cannot accept making collective security transactional, or dependent on actions on tariffs or specific spending targets in a relationship that is mutually beneficial, said Robin Niblett, director of Chatham House, a policy institute in London."
"It can feel like a protection racket, trading security for economic return," Mr. Niblett said, especially as Mr. Trump "then goes off to see Putin."
Mr. Trump has dismissed concerns about Mr. Putin as overblown.
Last month, he suggested that Russia should be readmitted to the Group of 7, from which it was expelled after illegally annexing Crimea.
"During a phone call with Mr. Putin in March, when the president was urged by aides not to congratulate the Russian president on his electoral victory, Mr. Trump did just that."
"He told Mr. Putin that Russia and the United States should get along better. And he described as "stupid people" the unnamed Trump administration officials whom the Russian president said had tried to prevent the call from happening, according to a person with direct knowledge of the conversation."
"Mr. Trump's stance has alarmed many conservatives. The Heritage Foundation, a conservative think tank, posted a tweet last week with reminders to speak directly to Mr. Trump ahead of his trip."
"Things to remember before @realDonaldTrump travels to Europe," it said. "Russia is the aggressor — Ukraine is the victim. Crimea belongs to Ukraine. NATO & US troops in Europe serve our national interests. Europeans must spend more on defense. Putin's track record shows he can't be trusted."
"Mr. Trump's advisers have struck a far sharper tone against Russia."
"They say that the president is ready to confront Mr. Putin about Russia's "malign activities," and that the United States wants a strong and unified NATO. They also have dismissed any suggestion that Washington would consider pulling back its military presence or commitment to the alliance in response to what it considers to be under-spending by member countries."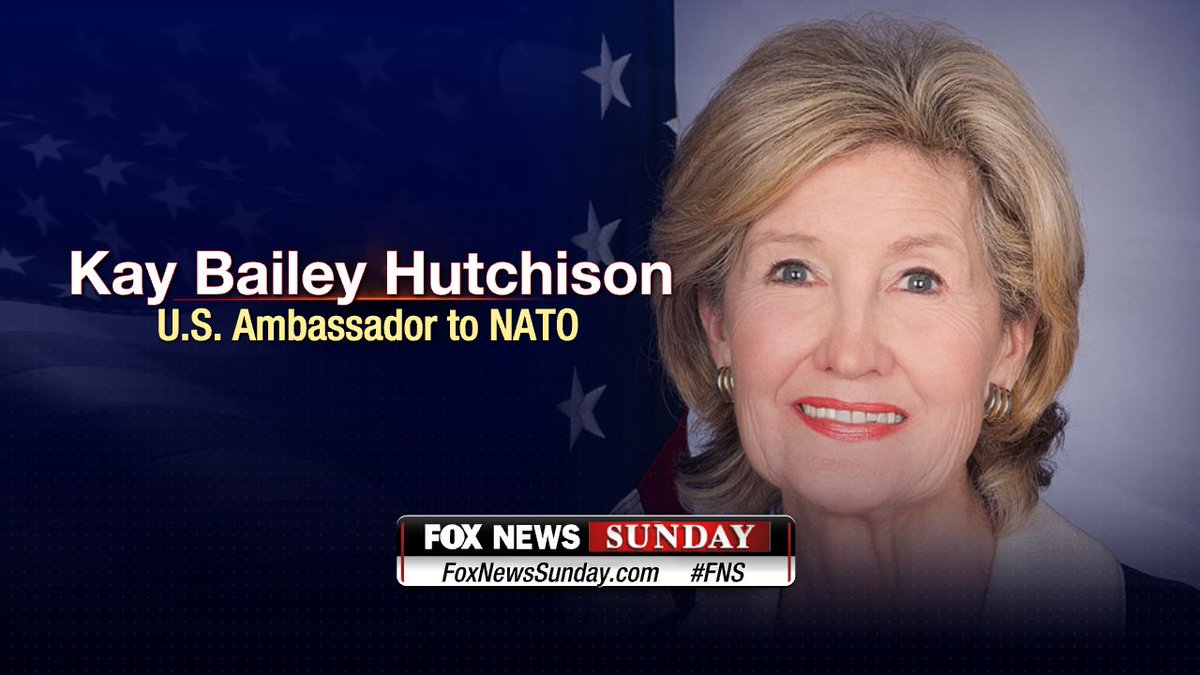 "The major thing, the major deliverable, the major overall theme of this summit is going to be NATO's strength and unity," Kay Bailey Hutchison, the United States ambassador to NATO, said in a conference call with reporters last week."
"She said she had heard nothing about adjusting the United States' military presence in Germany, and praised European allies for spending more on their defense, saying it would be a main focus of the gathering."
"Every one of our allies — 100 percent — are increasing defense spending," Ms. Hutchison said. "So that is something that we will talk about as an achievement, but also that we need to do more."
"Mr. Trump's advisers are hoping to avoid a blowup akin to the one the president provoked at the Group of 7 summit meeting in Quebec last month, and have pointed Mr. Trump to evidence that NATO allies have responded to his aggressive pressure by increasing their own military spending."
"The worry in Europe is that Mr. Putin will flatter Mr. Trump and play on the American president's notion of himself as a great negotiator in face-to-face meetings. They cite the Singapore summit with Kim Jong-un of North Korea, following the Group of 7 crackup, when Mr. Trump emerged to announce the cancellation of longstanding military exercises with South Korea — without consulting or informing either the South Korean government or the Pentagon."
"They fear that Mr. Trump might unilaterally cancel planned NATO exercises, in particular Trident Juncture, a large one planned for late October, and Anakonda, for November, to practice the defense of Poland. And they are concerned he might abandon sanctions on Russia over Crimea and eastern Ukraine."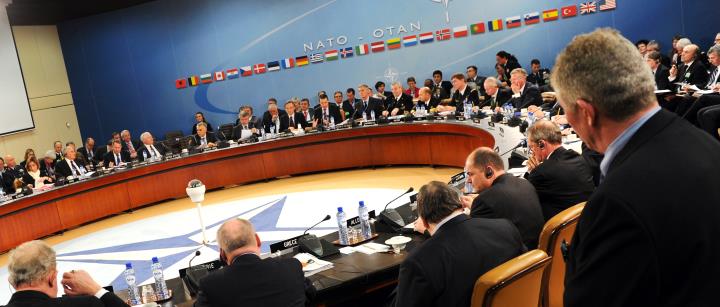 "In the past, Europe did not doubt that U.S. interests and values were fundamentally aligned with theirs," said Daniel M. Price, who was an international economic adviser to President George W. Bush and a White House veteran of major summit meetings."
"Now they wonder whether they can count on us in times of crisis without our first checking to see if they are current on their rent or royalty payments," Mr. Price said. "The decline in confidence is palpable."