President Vladimir Putin heads the Russian state which has a rich history steeped in culture, the arts, with beautiful vibrant cities that are the envy of other countries.
The following analysis is based on my opinion only which I openly admit, could be way off the mark…
I perceive the Russian President Vladimir to be a smarter, more competent, more accomplished and a more experienced version of the US republican President Donald Trump. Both seem to have similar approaches as to how they prefer to govern even though neither appear to be ideologically driven. For example, President Putin appears to rely on what he has determined to be a tactical advantage by making his governing style as inscrutable and unpredictable as possible. No-one outside his inner circle is supposed to have a clue as to what is actually going on. He likes to leave peoples guessing.
President Putin has surrounded himself with a small tight group who are completely loyal to him. According to some news reports, he has two close advisers who are former intelligence officers, Nikolai Patrushev, secretary of Russia's Security Council, and Sergey Ivanov, head of the Presidential Administration. Over the years, they have become more and more influential.
The Russian leader's managing style mimics that of the "mafia family, where the patriarch with the most monies and power determines the policies/ plans for the family, who disburses favors to those who show loyalty by enacting his orders without question; who establishes the status/ pecking order of all the members; who chooses which lieutenants are permitted to own businesses and to benefit financially; who controls what is said about him on the streets; and who rids anyone who is a threat to his organization. All their children show the benefits of growing up in the mafia family.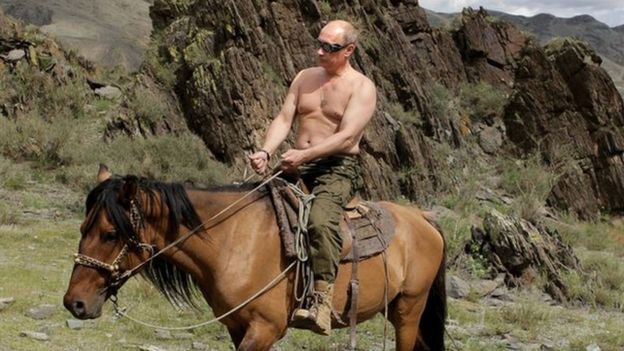 President Putin strives to show strength to the Russian peoples. This is why we see him in photo ops being very active. He is seen often displaying his ice hockey skills and he is reputed to be a judo expert.
He is paranoid about his nemesis, the West, which includes the United States. He has convinced himself that the West is out to get him to diminish Russia. Thus, he is determined to push back. He frequently emphasizes that Russia is not just a state, but a separate civilization. President Putin strives to place the West in the box of the aggressor, while he defends truth and global justice.  This explains President Putin's goal of putting a wedge between the US and its western allies.
It is my suspicion that President Trump has long admired President Putin as well as his style of leadership to the point that he would like to emulate his idol. For years President Trump has wanted to forge a relationship/ friendship with President Putin.
It could also be true and even likely that Russia has kompromat on President Trump, but I am hypothesizing that even without this kind of leverage, that President Trump would be so enamored of President Putin to where he is psychologically vulnerable.
I suspect that the Russian President Vladimir Putin as an experienced former KGB chief, is more than capable of assessing this weakness in President Trump.
Anyone who studies President Trump over time, figures out that he is a full blown Narcissist. According to studies, Narcissists tend to calculate the value of all things and people they meet including even their relationships.
Narcissists will focus all of their attentions on someone who they idealize and will seek approval and praise from this idol like an alcoholic plans for their next drink.
This is why President Putin has avoided meeting with President Trump as familiarity breeds disillusionment. All President Putin has to do to manipulate the narcissist, is to praise him but then to set him off on a pet peeve at the same time. For example President Putin can flatter President Trump over his business skills and his financial success but then he can push the president's buttons over those NATO freeloaders who are not carrying their weight and who are bilking the American peoples out of their monies; and/ or he can commiserate with President Trump about those European countries which are taking advantage of the US with regards to trade.
What is frightening is that all President Putin has to say to  President Trump 'you are right and the haters are wrong' to manipulate him to act in any particular way.
And so now picture this scenario…
President Trump ignored the instructions of his advisers not to call President Putin to congratulate him on his election win, but then to please his hero, President Trump took steps to set up a bi-lateral summit because he knew President Putin wanted to be back on the world stage. Then President Trump trudges over to NATO in July 2018 where he confronts world leaders about them not paying their fair share towards the defense of their own countries. This was followed up by a contentious visit to the UK where he berated his host, the Prime Minister Theresa May during an interview with a Rupert Murdoch owned paper, the Sun. This interview was made public while the Prime Minister was hosting him and the First Lady to a black tie dinner at the home of Winston Churchill. Incidentally, it just so happens that President Putin is not a fan of the British Prime Minister.
Then on the 16th of July 2018, President Trump had his one-on-one tete-a-tete with President Putin at their planned summit in Helsinki, Finland with no note-takers or credible experts in attendance, just their interpreters. This conference lasted well over two hours. President Trump who was winging it wanted to brag about the past week's performance and in return, he expected a grateful recipient for all his efforts. Instead, President Putin is stingy with his admiration to where he takes on the role of a stern mentor.
Here President Trump discounted all of the advice of his own foreign policy and intelligence experts to make this summit happen. He didn't give credence to absolute proof that it was GRU Russian agents directed by President Putin who attacked the US elections' system in 2016.  He was unprepared. His expectations were off. He did not get his fix.
At their joint press conference, it is no wonder President Trump equivocated when he was questioned as to whether he believed his own intelligence agencies' conclusions that Russia did interfere in the 2016 US elections or did he accept President Putin's protestations of innocence. President Trump prevaricated by stating that he had complete faith in his intelligence agents but he found it hard to call his icon, a liar.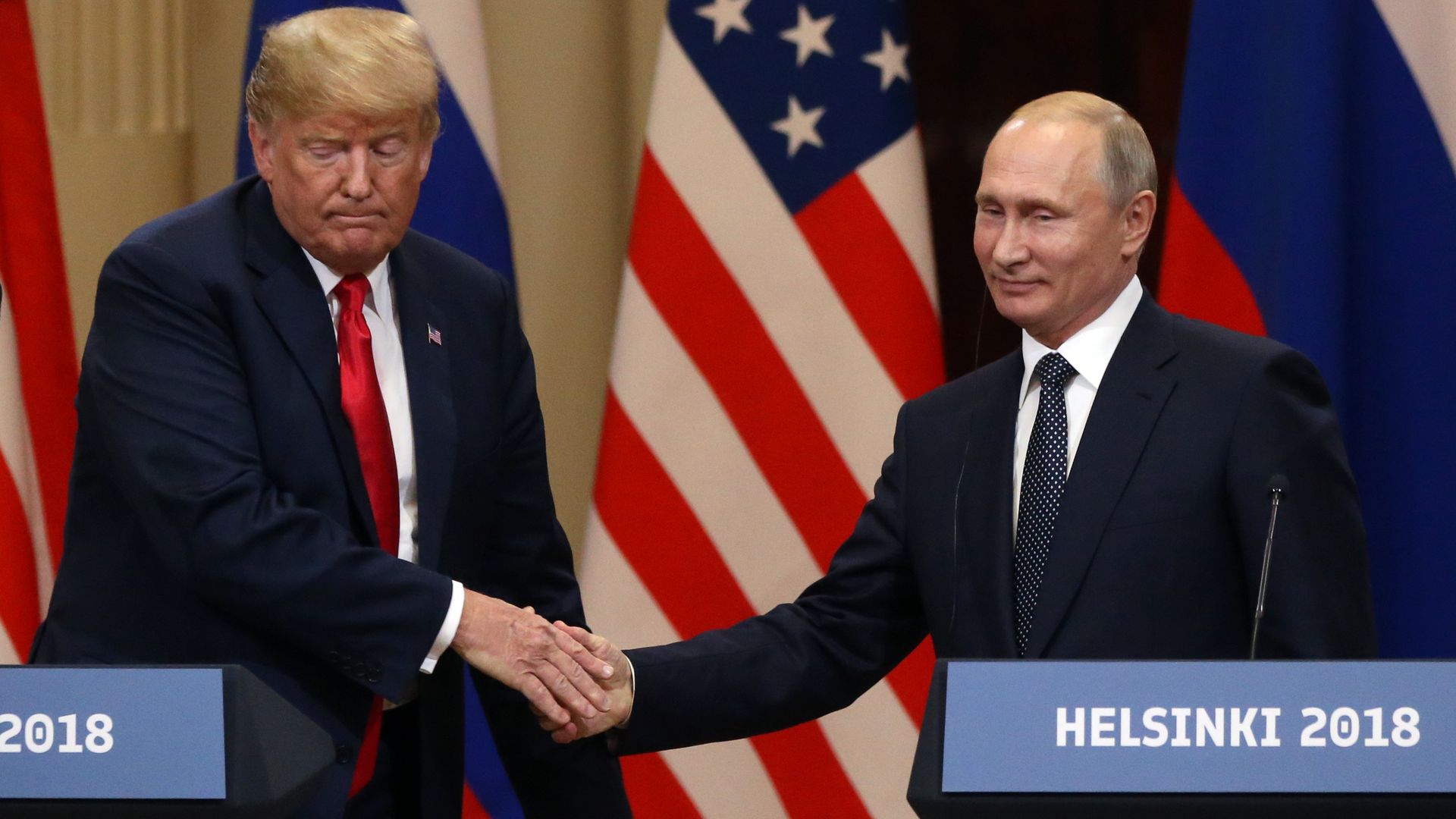 Logic, facts, evidence will not cure President Trump from this pathological dependency on the Russian leader Vladimir Putin. After all the Russian economy is about the size of the State of New York. In 2017, Russia's GDP was at $1.6 trillion dollars while New York has a GDP of $1.5 trillion dollars. Russia is 30th out of all the US trading partners.
What would cure President Trump is a tape recording where President Putin can be heard voicing his true opinion of the US president which I'm betting won't be complimentary. I'm guessing that President Putin looks upon President Trump as his useful idiot that he can let loose to create havoc amongst our allies in the West.