On the 19th of July 2018, the (DNI) Director of National Intelligence  Dan Coats was in the middle of a TV interview with the MSNBC Host Andrea Mitchell who shared with him, the breaking news that the republican President Donald Trump had plans in the works for a follow-up summit in the Fall of 2018, with the Russian President Vladimir Putin. Director Coats acted completely surprised by this news item. He also openly admitted that he had yet to be fully informed as to what President Trump shared with President Putin at their 7/16/18 Helsinki summit.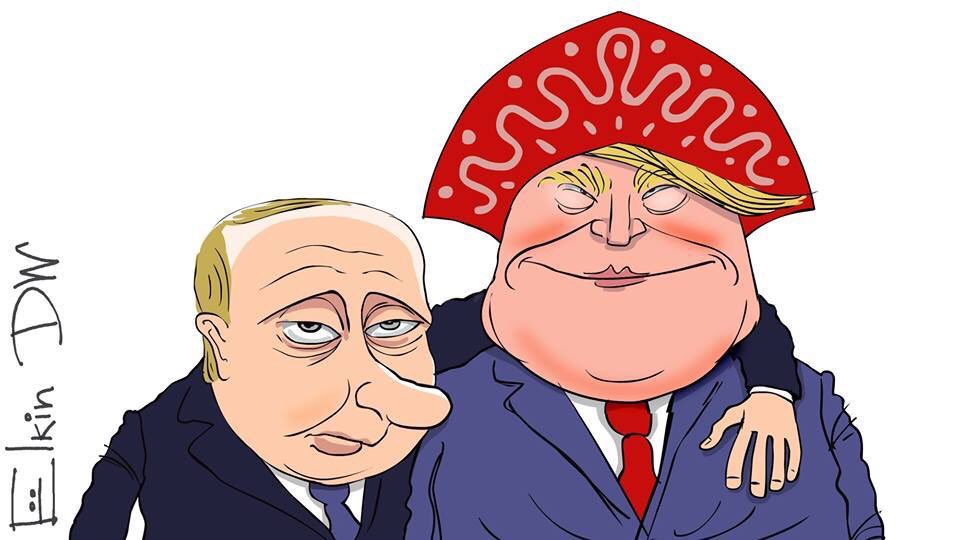 Most of us are still in shock over what we observed at the 7/16/18 Helsinki summit between the US president and the Russian leader. It was a sad spectacle to watch President Trump act like a weakling on the world's stage. His normal bluffing and posturing  demeanor where he likes to exhibit the appearance of strength, was missing. He threw the US Intelligence agencies, all of his foreign policy experts and the American peoples under the bus as he equivocated on the question of whether the USA was attacked by Russia, as it interfered with the 2016 US elections infrastructure.
Since then, his backtracking has been less than convincing for most of us, with the exception of those republicans in the US congress who continue to abet and provide him aid.
See: GOP Talking Points That President Trump Has Been Tough On Putin Is A Lie /GrondaMorin 
As per a 7/13/16 New York Times report by Julian E. Barnes, "The nation's top intelligence officer said on Friday that the persistent danger of Russian cyberattacks today was akin to the warnings the United States had of stepped-up terror threats ahead of the Sept. 11, 2001, attacks."
"That note of alarm sounded by Dan Coats, the director of national intelligence, came on the same day that 12 Russian agents were indicted on charges of hacking the Democratic National Committee and Hillary Clinton's presidential campaign. Mr. Coats said those indictments illustrated Moscow's continuing strategy to undermine the United States' democracy and erode its institutions."
"The warning lights are blinking red again," Mr. Coats said as he cautioned of cyberthreats. "Today, the digital infrastructure that serves this country is literally under attack."
"Coming just days ahead of President Trump's meeting with President Vladimir V. Putin of Russia, Mr. Coats's comments demonstrate the persistent divisions within the administration on Russia — and on how hard a line senior administration officials should take with Moscow on its cyberspace activities."
Link to entire article: 'Warning Lights Are Blinking Red,' Top Intelligence Officer Says 
Who is this Director of National Intelligence Dan Coats who has no doubt infuriated President Trump beyond all reason, for having openly revealed that President Trump acted counter to all the advice and briefings shared with him by the US Intelligence Community prior to the 2018 Trump-Putin Helsinki summit?
Here is the rest of the story on Dan Coats…
As per 3/16/18 Fox News by Madeline Farber, "As Director of National Intelligence (3/16/17), the 74-year-old  "leads the United States Intelligence Community (IC) and serves as the principal intelligence advisor to the President," according to his White House biography."
Here are three things to know about Coats.
"He was once the U.S. ambassador to Germany"
"Coats is a former diplomat, serving during former President George W. Bush's presidency as the U.S. ambassador to Germany from 2001 to 2005."
"Coats arrived in Germany just days before the September 11 attacks, according to his biography."
"Ambassador Coats found himself thrown into a role he couldn't have foreseen a day earlier, a role in which he would excel but one that would forever change him," Senate Majority Leader Mitch McConnell, R-Ky., once said of Coats."
"As ambassador, Coats played "a critical role in establishing robust relations and in the construction of a new US Embassy in the heart of Berlin," according to his biography."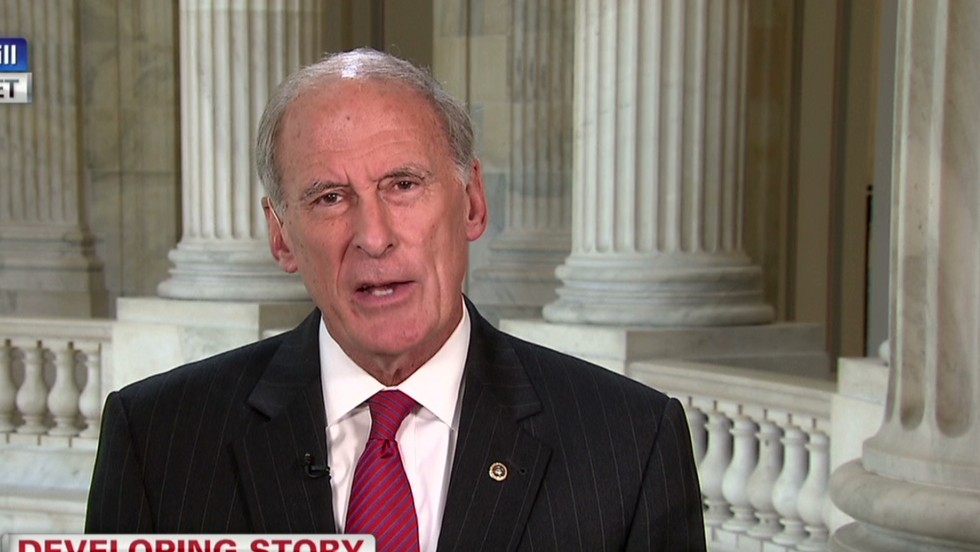 Coats is a two-time senator from Indiana
"Coats is a two-time Republican senator from Indiana."
"He succeeded former Indiana Sen. Dan Quayle after he became VP to George H.W. Bush in 1988."
"Coats, who served in the Senate until 1999, also served on the Senate Armed Services Committee and Select Committee on Intelligence, according to his White House biography."
"After a number of years away from the Senate, he returned in 2011 until his retirement in 2017."
"Prior to to becoming a senator, Coats was a member of the U.S. House of Representatives, serving Indiana's 4th district from 1981 to 1989."
He's worked a lot with Big Brothers Big Sisters
"Coats has worked extensively with the organization Big Brothers Big Sisters, first volunteering with the youth mentoring program when he was 29 years old."
"In 1978, he joined the organization's Northeast Indiana board of directors. In 1993, he was elected to the national Big Brothers Big Sisters board."
"Coats received the organization's highest national honor in 2012 for his work with the nonprofit."
The above cliff notes biography of the DNI head Dan Coats tells me that he is competent, a man of integrity, and nobody's fool.
After observing Mr. Coats being so at ease in speaking truth to power to his boss, President Trump, I am 100% convinced that the US Intelligence Community also has a complete copy of a transcript based on a secret recording of the 2 hour plus one on one meet between the Presidents Trump and Putin at their 7/16/18 Helsinki Summit with only their interpreters present. I had taken it for granted that Russia would have a transcript but now I know that the US has one, as well.
In addition, I am certain that Mr. Coats wasn't a bit surprised about President Trump's future plans for a repeat summit but he put on a great act that would normally, have made his boss, proud.
Caveat Emptor: The presidents Trump of the USA and Putin of Russia continue down this path, at their own peril.