It is perfectly legal for a Russian national to connect with a US organization like the National Rifle Association (NRA) to promote how it could benefit from an association with Russia. When a foreign national gets involved with endeavors of this nature, US law requires them to register as a foreign agent.
But in this case, the FBI is focused on how Russia funneled monies to the NRA which then delivered these monies to GOP legislators who were running to be elected/ reelected in 2016 which means they are interested in what information Ms. Butina can provide along these lines.
As per a 2/21/18 Politico report:
$5,900,000 given to GOP in 2016 election cycle

$106,000 given to Democrats in 2016 election cycle

NRA gave $171,977.00 to House Speaker Paul Ryan
A new government filing regarding Maria Butina, a Russian national who was recently arrested this past the week of the 16th of July 2018  explains in part, that her political efforts in the US were being at least partially financed by the Russian oligarch Konstantin Nikolaev. As per her own US Senate testimony. Nikolaev and former Russia's President Putin's adviser Alexander Voloshin jointly own a company called American Ethane. Last year, the republican President Donald J. Trump went out of his way to place emphases on American Ethane during a public event.
Link to article with listing of charges: Maria Butina: government claims Russian arrested as spy tied to FSB /VOX …
See: FBI investigating whether Russia funneled cash to NRA to aid Trump/ McClatchyDC
As per 7/10/18 Guardian report, Vladimir Putin's former chief of staff has a secret investment in an American energy company hailed by Donald Trump as creating jobs for American workers.
Alexander Voloshin – who served as Boris Yeltsin's chief of staff before working for Putin between 2000 and 2003 – has an undisclosed stake in American Ethane, a Houston-based firm that recently signed a multibillion dollar export deal with China.
Voloshin is part of a consortium of Russian investors in American Ethane that at one point included the oligarch and billionaire Roman Abramovich.
The revelation comes ahead of Trump's four-day visit to the UK, beginning on Thursday, and his summit on 16 July with President Putin in Helsinki.
In November 2017, Trump presided over a series of trade agreements with his Chinese counterpart, Xi Jinping. One of the biggest was a $26bn (£20bn) deal to supply liquid ethane to China, struck between privately owned American Ethane and a large Chinese conglomerate."
Link to entire article: Former Putin adviser has secret investment in US energy firm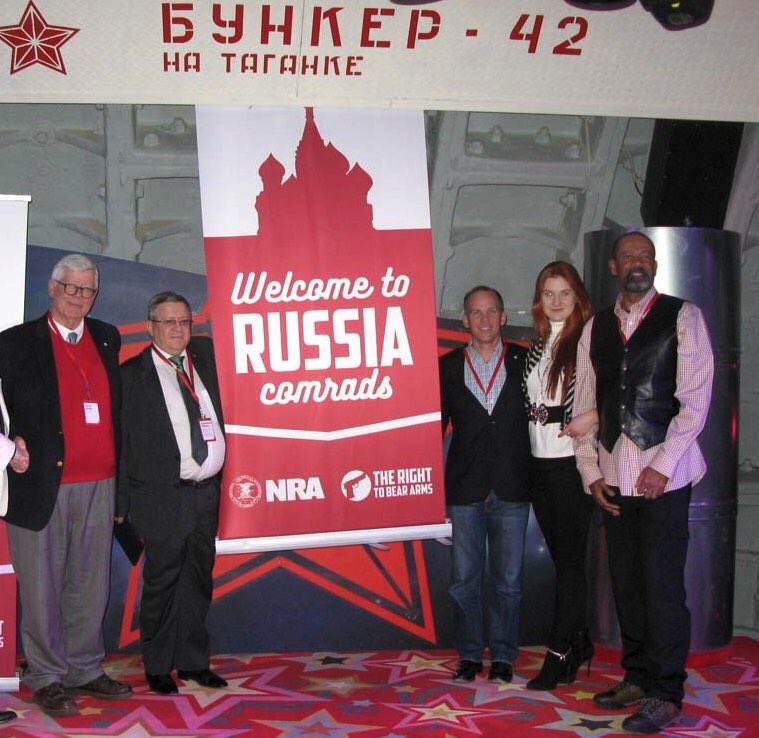 Here is the rest of the story…
On July 22, 2018, Rosalind S. Helderman of the Washington Post penned the following report, "Russian billionaire with U.S. investments backed alleged agent Maria Butina, according to a person familiar with her Senate testimony"
Excerpts:
"Maria Butina, the Russian woman charged in federal court last week with acting as an unregistered agent of her government, received financial support from Konstantin Nikolaev, a Russian billionaire with investments in U.S. energy and technology companies, according to a person familiar with testimony she gave Senate investigators."
"Butina told the Senate Intelligence Committee in April that Nikolaev provided funding for a gun rights group she represented, according to the person. A spokesman for Nikolaev confirmed that he was in contact with her as she was launching the gun rights group in Russia between 2012 and 2014. He declined to confirm whether Nikolaev gave her ""financial support."
Nikolaev's fortune has been built largely through port and railroad investments in Russia. He also sits on the board of American Ethane, a Houston ethane company that was showcased by President Trump at an event in China last year, and is an investor in a Silicon Valley start-up."
However, Nikolaev's son Andrey, who is studying in the United States, volunteered in the 2016 campaign in support of Trump's candidacy, according a person familiar with his activities. Nikolaev was spotted at the Trump International Hotel in Washington during Trump's inauguration in January 2017, according to two people aware of his presence."
"In a court filing last week, prosecutors said Butina's emails and chat logs are full of references to a billionaire as the "funder" of her activities. They wrote that the billionaire is a "known Russian businessman with deep ties to the Russian Presidential Administration."
"Prosecutors did not identify Butina's funder by name but said he travels often to the United States and was listed by Forbes this year as having a net worth of $1.2 billion — which is the same as Nikolaev's current listing."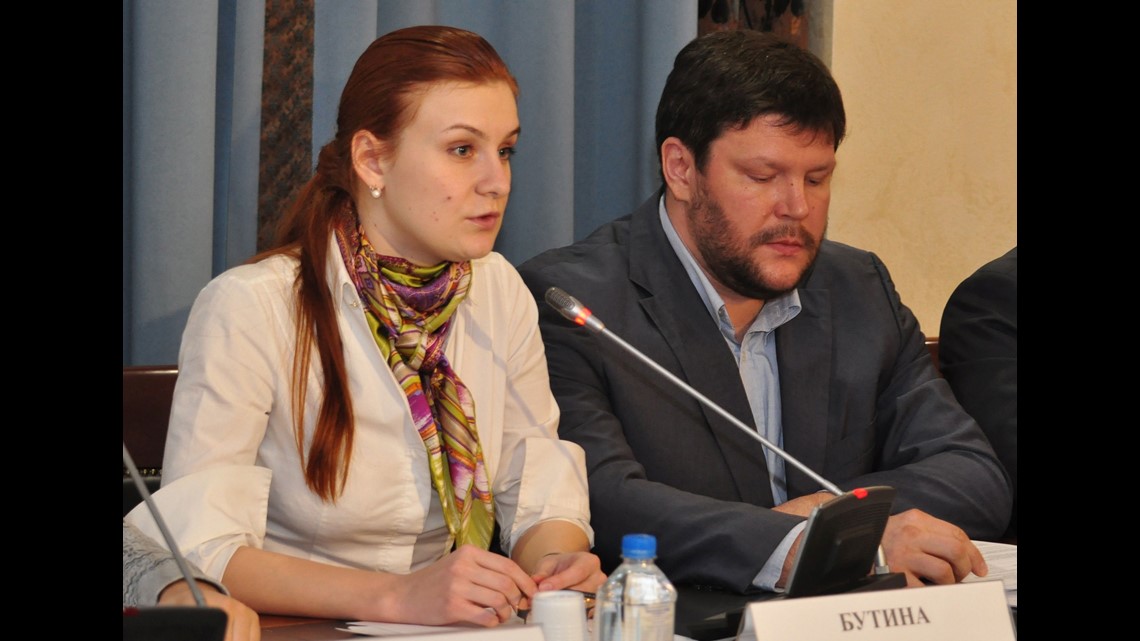 "Butina was ordered held without bond last week after she was charged with conspiring to work as a Russian agent. Prosecutors allege that she sought to meet GOP politicians and infiltrate conservative organizations, including the National Rifle Association, at the direction of a Russian government official, in an attempt to advance the Kremlin's interests."
"According to prosecutors, for two years she traveled back and forth to the United States, often accompanying Russian central banker Alexander Torshin to NRA events and other political meetings. Prosecutors have said her activities were directed by a high-level Russian government official who matches the description of Torshin."
"In August 2016, she came to Washington to study full time as a graduate student at American University.
"Nikolaev last had contact with the Russian activist in 2014, according to his spokesman, who said that at the time, Butina had a "public profile in Russia as a blogger on key domestic issues that were of interest."
"Nikolaev's connections to the Russian government "cannot be characterized as deep," his spokesman said."
"Mr. Nikolaev has no connections to the Russian government other than those that are strictly required professionally," said the spokesman, who spoke on the condition of anonymity to discuss the ongoing investigation."
"Like countless other young people studying in the U.S., Andrey volunteered to hand out leaflets just for the experience," he said."
"Konstantin Nikolaev is a major investor in American Ethane and sits on the company's board."
"The company was spotlighted by Trump during a visit to Beijing in November. During the trip, Trump and Chinese President Xi Jinping presided over a ceremony in which U.S. companies publicly signed deals with Chinese partners. One of the 15 deals deal inked at the event was a $26 billion deal for American Ethane to deliver liquid ethane to China."
"At the event, Trump and Xi sat on a raised stage and applauded while executives, including American Ethane chief executive John Houghtaling II, came forward to sign trade deals at a table festooned with American and Chinese flags."
"The White House declined to comment. Houghtaling declined to comment, except to say that Nikolaev had no role in the China deal or the Beijing ceremony."
Link to entire article: Russian billionaire with U.S. investments backed alleged agent Maria