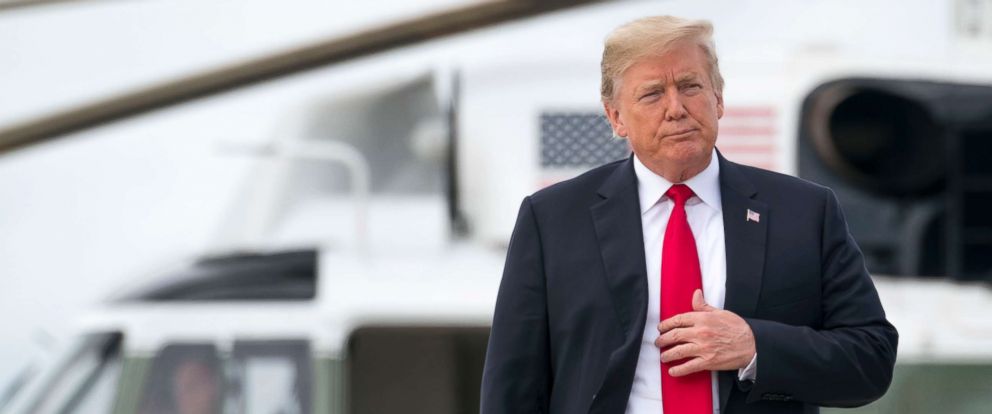 The republican President Donald Trump is up to stirring up the culture wars again in order to cater to his base of voters.
He has this thing for his successful Black brothers and sisters who refer to him in less than flattering terms. Somehow he uses that loud whistle where he describes them as less intelligent. I noticed this tell when he asked to see the former democratic President Barack Obama grades. President Obama only graduated from Harvard Law School, Magna Cum Laude and was editor of its famous Harvard Law Review which is no small accomplishment.
Magna cum laude puts a student in the top 10% of their class in Grade Point Average over three years of Law School.  President Trump on the other hand attended Wharton undergraduate school of the University of Pennsylvania. There is no evidence that he excelled there and his Wharton classmates hardly remember him.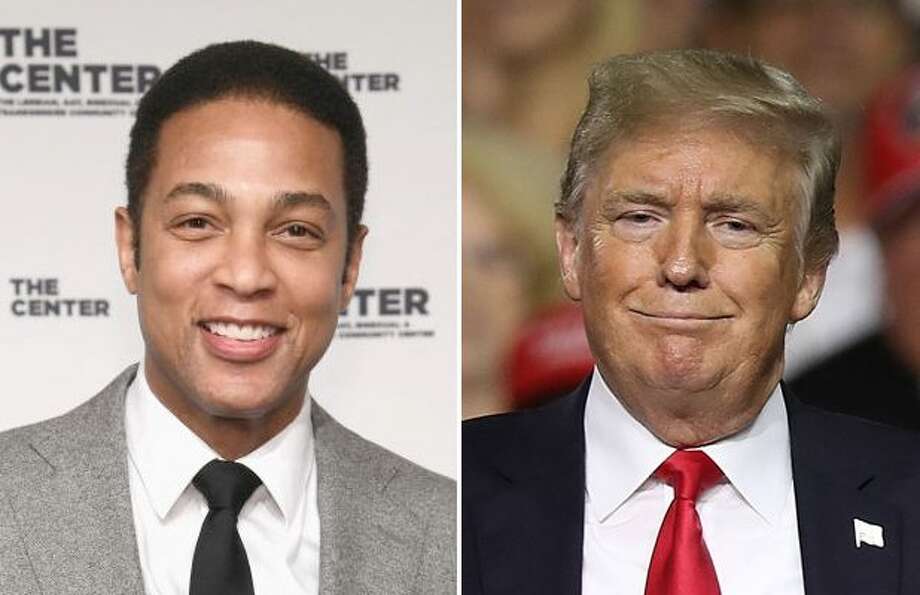 Recently the award winning CNN host Don Lemon interviewed the famous basketball star LeBron James about his political leanings among other subjects. There was a rebroadcast of this interview on Friday evening, the 3rd of August 2018. One of the subjects, was about Mr. Lebron's recent opening of a school that he set up for at risk kids in his hometown of Akron, Ohio. The other was about politics.
Lebron James is only a three-time NBA Finals MVP and double Olympic gold medalist.
This one comment by LeBron James shared with Don Lemon must have sent the thin skinned US president over the edge. "What I've noticed over the past few months,is [that President Trump has] kinda used sports to kinda divide us, and that's something that I can't relate to."
This time the president responded by tweet, slammimg both these successful Black men about their supposed lack of intelligence.
Here's the rest of the story…
As per the August 4, 2018 CNN report by Nicole Chavez, "President Donald Trump slammed basketball star LeBron James on Friday night over his appearance on CNN this week."
"Lebron James was just interviewed by the dumbest man on television, Don Lemon. He made Lebron look smart, which isn't easy to do," Trump tweeted."
"James appeared on Lemon's show Monday, and the interview was re-aired Friday night, shortly before Trump tweeted."
In the interview,James made a
 reference to football player Colin Kaepernick
, whose kneeling protests launched an NFL movement and NBA star Stephen Curry, who last year said he would not visit the White House after the Golden State Warriors won the championship, prompting the President to disinvite him."
On August 4, 2018, Emily Stewart of VOX penned the following report, "Trump is insulting LeBron James 's intelligence- and Don Lemon's – on Twitter"
Excerpts:
President Donald Trump yet again stoked his culture war by going after a black athlete  (8/3/18). This time, he took aim at NBA star LeBron James, who on Monday sat down with CNN's Don Lemon to discuss his new I Promise School for at-risk youth in Akron, Ohio.
"Lebron James was just interviewed by the dumbest man on television, Don Lemon. He made Lebron look smart, which isn't easy to do. I like Mike!" Trump tweeted, seemingly weighing in on whether James' greatness has surpassed that of retired NBA star Michael Jordan.
Lebron James was just interviewed by the dumbest man on television, Don Lemon. He made Lebron look smart, which isn't easy to do. I like Mike!
"While the interview originally aired on Monday, CNN re-aired it on Friday. Trump apparently tuned in from Bedminster, New Jersey, where he's currently on vacation."
James discussed multiple topics during his sit-down with Lemon, including politics and race. He said the president is dividing the country over race — and using sports to do it.
"He's dividing us," James said. "And what I've noticed over the past few months [is] he's kind of used sport to kind of divide us, and that's something that I can't relate to, because I know that sport was the first time I ever was around someone white, and I got an opportunity to see them and learn about them, and they got an opportunity to learn about me, and we became very good friends."
James also talked about his own activism, which he said began with the murder of Trayvon Martin, an unarmed 17-year-old black teenager, in 2012.
From that point on, I knew that my voice and my platform had to be used for more than just sports," he said.
Trump has attacked multiple black figures, including athletes, during his tenure. He has frequently criticized black NFL players for peacefully protesting during the national anthem ahead of football games. He called for the NFL to suspend Oakland Raiders player Marshawn Lynch for sitting during the anthem in November, and he has consistently attacked former NFL quarterback Colin Kaepernick.
"At an Alabama rally last September, he said NFL owners should "get that son of the bitch off the field right now" ifanyone protests during the anthem."
Marshawn Lynch of the NFL's Oakland Raiders stands for the Mexican Anthem and sits down to boos for our National Anthem. Great disrespect! Next time NFL should suspend him for remainder of season. Attendance and ratings way down.
"Lemon in his sit-down with James asked about Trump's criticism of black athletes and other public figures."
"It's all wrong," James said. He later continued, "I believe [Trump] uses anything that's popular to try to negate people from thinking about the positive things they can actually be doing and try to just get our minds not to be as sharp as possible right then."
"Jordan on Saturday responded to Trump's tweet and sided with James. He told NBC News through a spokesperson that he supports James and believe's he's "doing an amazing job for his community."
NEW: Jordan sides with James over Trump tweet. NBA legend Michael Jordan tells NBC News through a spokesperson: "I support LJ. He's doing an amazing job for his community."
The president has a history of insulting the intelligence of black figures, as he did with Lemon and James on Friday. Trump has on multiple occasions referred to Rep. Maxine Waters (D-CA) as "low IQ." And he tweeted that someone should "please inform" Jay-Z of his policies after the rapper in January gave a thoughtful assessment of Trump's "shithole countries" remarks, describing them as "disappointing" and "hurtful" in an interview with CNN's Van Jones.
Somebody please inform Jay-Z that because of my policies, Black Unemployment has just been reported to be at the LOWEST RATE EVER RECORDED!
The context of all of this: James is opening up a school for at-risk kids
James on Monday (7/30/18), the day the interview originally aired, opened the I Promise School in his hometown of Akron, Ohio. The school, put together by James' philanthropic Family Foundation and the Akron Public Schools system, will serve low-income and at-risk children.
"LeBron James Opens His I PROMISE School"https://twitter.com/i/moments/1023335867467874304 …

LeBron James Opens His I PROMISE School

The I PROMISE School, a brand new public school in Akron established by the LeBron James Family Foundation and Akron Public Schools, is open its doors for an historic first day of school with its…
James hasn't responded to Trump's Twitter attack. Instead, on Saturday, he tweeted about the new school. "Let's get it kids!!" he wrote. "Love you guys."
Let's get it kids!! Love you guys

I PROMISE School

✔@IPROMISESchool

All smiles #WeAreFamily #IPROMISE
Link to entire article: Trump attacks LeBron James — and Don Lemon — in a tweet – 
See: Trump Mocks the Intelligence of LeBron James and Don Lemon – NYT