This is a subject that's way off topic from my typical political commentary but for me, it is part of a bigger picture that I find puzzling.
As a woman at almost 70 years of age, while I've welcomed the "Me, Too" movement as long past due, I've found it also to be depressing. Erroneously, I had been believing that what many women experienced 50 years ago, rarely occurred in today's world. I have been living in a fantasy to where I had convinced myself  that we, as part of the USA had made tremendous progress towards the valuing of women in the workforce and elsewhere. That there was a need for the "Me, Too" movement has put the lie to my preconceptions.
Recently I had been part of a conversation with some young ladies to where I became confronted with the illusion that we had become exponentially more knowledgeable about our sexuality over the past 50 years. It's disheartening to learn that too many young folks are still lacking in basic knowledge about their own anatomy.
Part of my confusion has to do with how I raised my children. They can't ever recall being in the dark about anatomy/ sexual issues. I had thought that we adults who grew up during the "sexual revolution" were better than prior generations at teaching our youth, the basics about sexual subjects.
It's important that all of us, both male and female take responsibility for our own sexual pleasure by being correctly informed at a minimum about our sexual parts/ anatomy.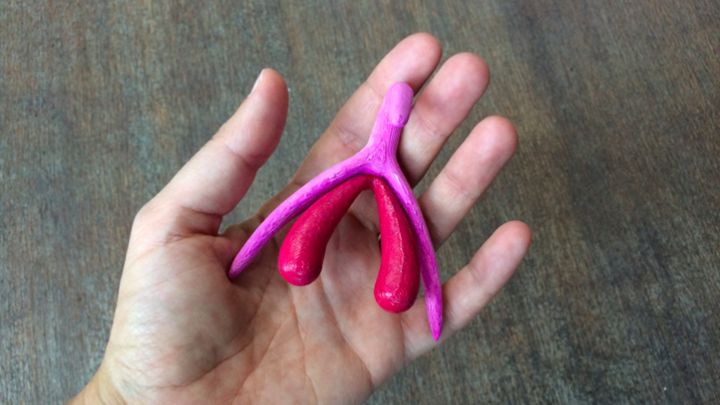 Here's the rest of the story  regarding a woman's anatomy, including the clitoris (clit).
On March 9, 2017, Naomi Russo of The Atlantic penned the following report, "The Still-Misunderstood Shape of the Clitoris" ("Can a 3-D printed model of the organ change views on female sexuality? Yes and no. An Object Lesson.")
Excerpts:
"The clitoris really isn't that confusing. Or it shouldn't be, anyway. Nonetheless, acknowledging the shape, size, or even existence of this essential body part has not always been par for the course—even in the medical profession. As a 2005 report from the American Urological Association puts it, "the anatomy of the clitoris has not been stable with time as would be expected. To a major extent its study has been dominated by social factors."
"However, heralded by some as a sexual and physiological revolution, a new 3-D printed model of the clitoris is being used to change the public's view of female sexuality. Free to download, the life-size model was designed by the French engineer, sociologist, and independent researcher Odile Fillod and released early last year."
"At 10 centimeters in length, from the tip of the glans to the end of one "crus" (or leg), the model clitoris is bigger than expected. That's tactical: It was created to dispel misinformation. Many dictionaries and even medical texts dub the clitoris as "pea-sized."
History…
"Historical accounts of the clitoris are plagued by disparagement or ignorance. Though Magnus, a renowned scholar in the Middle Ages, considered the clitoris as homologous to the penis, not all who succeeded him agreed. In the 16th century, Vesalius argued the clitoris did not appear in "healthy women." The Malleus Maleficarum, a 1486 guide for finding witches, suggested the clitoris was the "devil's teat"; if the tissue were to be found on a woman it would prove her status as a witch. And in the 1800s, women seen as suffering from "hysteria" were sometimes subject to clitoridectomies."
"It wasn't until 1981 that the Federation of Feminist Women's Health Clinics created anatomically correct images of the clitoris. Published in A New View of a Woman's Body, the images were part of a wider attempt to provide thorough, accurate information to women to support their health. Decades later, in 2009, the first 3-D sonography of the stimulated clitoris was completed by French Researchers."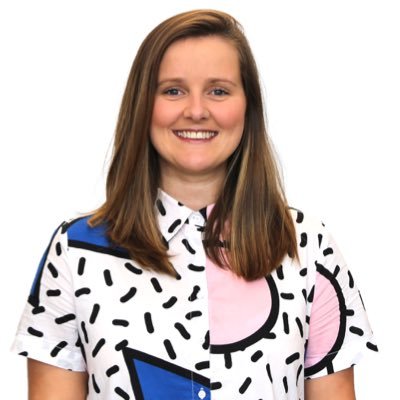 "Ignorance persists today. As the University of Western Sydney clinician and physiotherapy researcher Jane Chalmers explains, the subject of the clitoris is still avoided or ignored. "Several major medical textbooks omit the clitoris, or label it on diagrams but have no description of it as an organ," she says. "This is in great contrast to the penis that is always covered in-depth in these texts."
"As a researcher who focuses on the vulva and pelvis as well, Chalmers says she is often harassed online. "I frequently face questions of 'Why would you want to study that?' and snide comments along the lines of, 'She must be a lesbian.'"
"The problem, many suggest, starts early. A recent research paper examined 55 qualitative studies in more than 10 countries. Its authors found that young people tend to have negative views of the sex education they received in school. The researchers noted that many students reported that very little was ever said about sexual pleasure, female pleasure in particular."
In France, where the model clitoris originates, sex education often teaches outdated attitudes, according to Fillod. Official guidelines for sex ed are "terribly sexist, heteronormative, even homophobic," she says. In particular, social norms are often inaccurately linked to biological information. For example, Fillod explains that children are taught "that boys are more focused on genital sexuality, whereas girls care more about love and the quality of relationships, in part because of their 'specific anatomical-physiological characteristics.'" She is not alone in her concern about this curriculum. In 2015 the Haut Conseil à l'Egalité, a government body which monitors gender equality, reported that school-based sex education in France was riddled with sexism.
Determined to do something about the problem, Fillod partnered with a Toulouse-based documentary-film production company to prepare a series of videos with alternative materials. In the process, Fillod realized that a life-size 3-D model of the clitoris would be a useful visual aid. In French biology textbooks," she explains, "the clitoris is never correctly pictured in the drawings showing the female genital apparatus, and often not pictured at all."
"As an engineer at the École Centrale Paris, who has been independently researching sex and gender issues in biomedical science since 2013, Fillod was prepared for the task. "Providing a free and open-access model that could be 3-D printed by anyone appeared as an ideal solution," she says. "It would not be just for me and this video, but for anyone wanting to use such a 3-D model for educative purposes."
***
The Glitoris – a gold, 100:1 scale model of a clitoris by artist Alli Sebastian Wolf to raise awareness of female sexuality. Photographs: Alli Sebastian WolfLink to entire article: The Still-Misunderstood Shape of the Clitoris – The Atlantic
See: The clitoris has 8,000 nerve endings/ The Irish Times/ 2017 
What Real Orgasms Feel Like and How to Claim Your Own
Everything You Should Know About Your Clitoral Hood