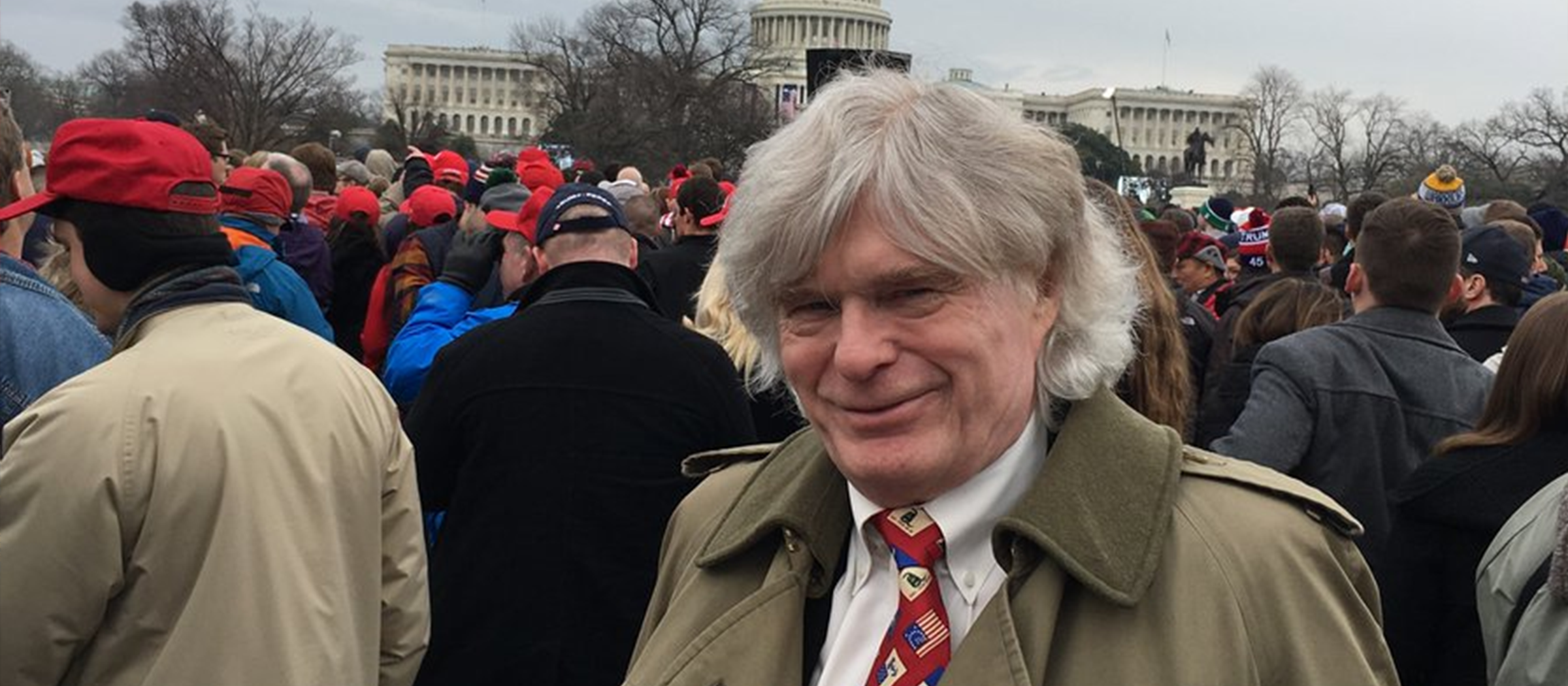 "We the people" can be certain of one fact about the republican President Donald Trump is a magnet for corruption, criminals and racists, the White Nationalistic leaning folks working out of his White House, with the rare exceptions like the US Department of Defense's Secretary General James Mattis and the Director of the Department of National Intelligence, Dan Coats.
It is being reported that one of the president's recent picks, Larry Kudlow, the Director of the National Economic Council, had recently invited a well-known White Nationalist to his birthday party. This news item has received scant attention in a White House being drowned out by the swamp of criminal activities and corruption.
Larry Kudlow is resorting to the excuse that he was not fully aware of Mr. Brimelow's White Nationalistic leanings, a man that he has admittedly known for years. And I believe in the tooth fairy.
Here's the rest of the story…
On August 21, 2018, Robert Costa of The Washington Post penned the following report, "Trump adviser Larry Kudlow hosted publisher of white nationalists at his home"
Excerpts:
"The publisher of a website that serves as a platform for white nationalism was a guest last weekend at the home of President Trump's top economic adviser, Larry Kudlow."
"Peter Brimelow attended the gathering, a birthday bash for Kudlow, one day after a White House speechwriter was dismissed in the wake of revelations that he had spoken alongside Brimelow on a 2016 panel."
"Brimelow, 70, was once a well-connected figure in mainstream conservative circles, writing for Dow Jones and National Review. But over the past two decades, he has become a zealous promoter of white-identity politics on Vdare.com, the anti-immigration website that he founded in 1999."
"While Brimelow has long personally rejected the label of "white nationalist," he acknowledged to the Harvard Crimson in 2016 that his website does "certainly publish a few writers I would regard as 'white nationalist' in that they stand up for whites just as Zionists, black nationalists do for Jews, blacks, etc."
"Kudlow said Tuesday that Brimelow was a guest at his birthday party at his Connecticut home and is someone he has known "forever," going back to their work in financial journalism. Kudlow expressed regret when he was described details of Brimelow's promotion of white nationalists on Vdare.com."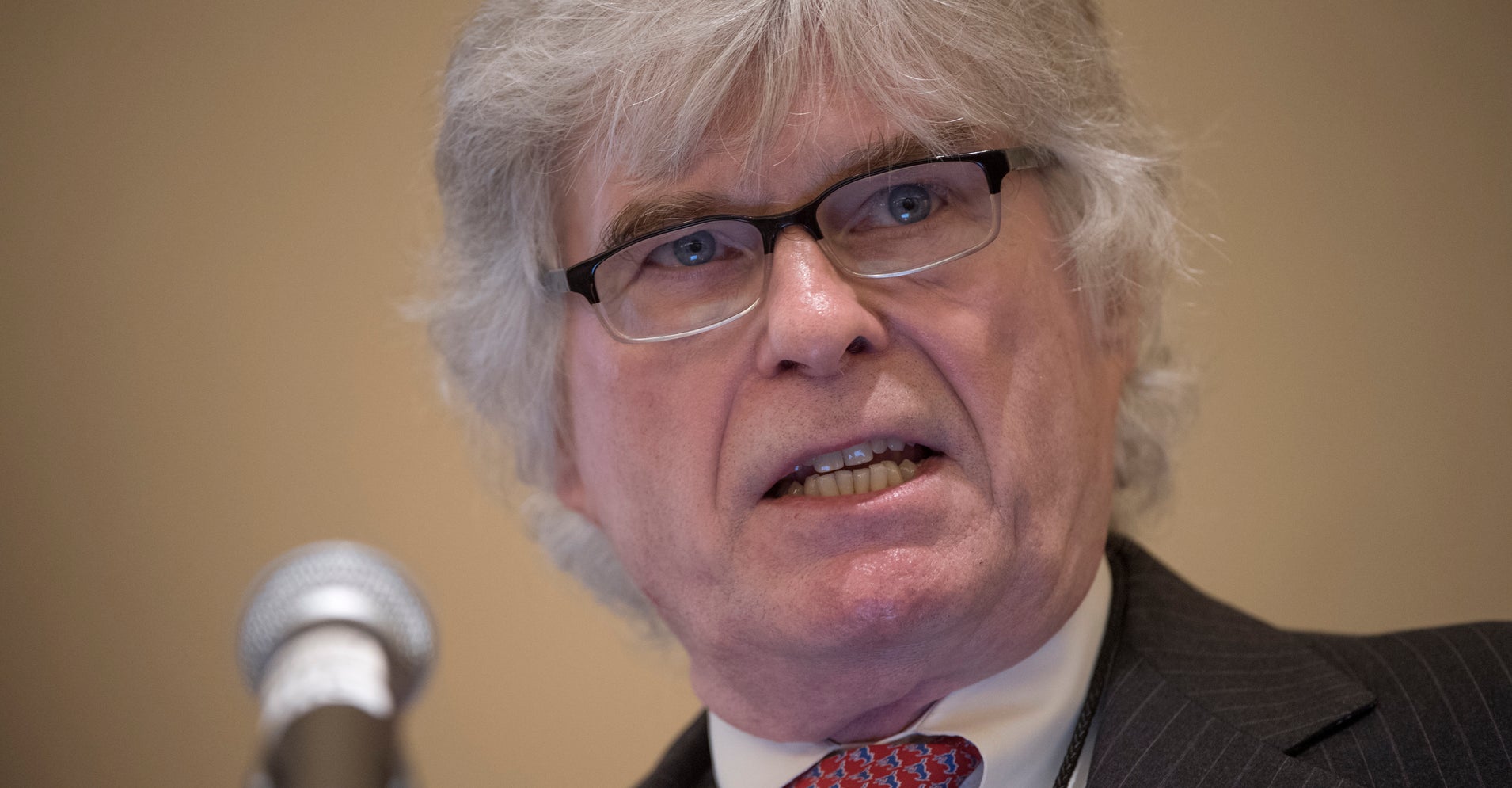 "If I had known this, we would never have invited him," Kudlow said. "I'm disappointed and saddened to hear about it."
"Kudlow said that Brimelow's views on immigration and race are "a side of Peter that I don't know, and I totally, utterly disagree with that point of view and have my whole life. I'm a civil rights Republican."
Kudlow said that Brimelow, who also lives in Connecticut, has been "coming to my dinner parties for years" but that "none of this other stuff has ever come up."
"Brimelow declined to be interviewed by phone. In a statement, he said: "I've known Larry for nearly 40 years. I regard him as a personal friend. They knew my first wife, who died, and were most kind to Lydia when I remarried. We agreed to disagree on immigration long ago."
"Tuesday evening, Brimelow tweeted: "Apparently we're not supposed to have personal friends anymore. Who knew."
"When asked how he would discuss this matter with Trump, Kudlow said, "Just the way I explained it now, hiding nothing."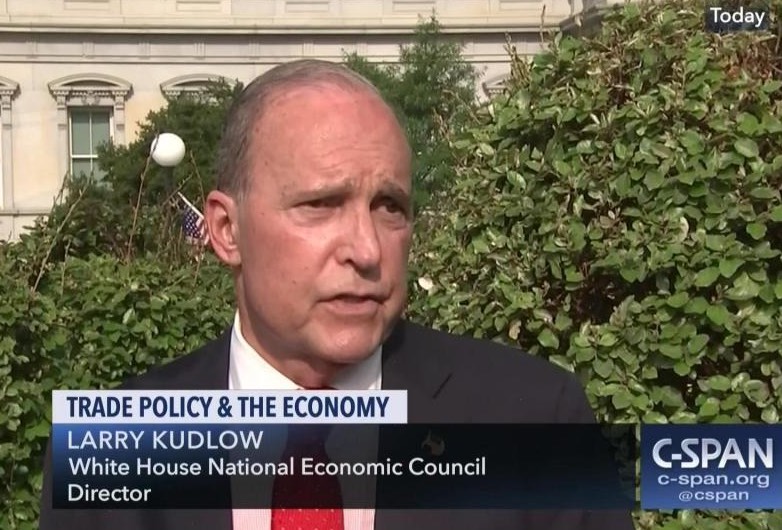 "The White House's brushes with Brimelow come as Republicans are facing challenges on race following Trump's use of racially charged insults in recent weeks, such as calling his former top African American adviser a "dog," which several GOP senators have criticized as inappropriate and offensive language."
"Trump, who has made a hard-line approach to immigration a centerpiece of his politics, has struggled sometimes to finesse the way his base and elements of the far right have, at times, been linked."
"And Trump's handling of race-related moments in his presidency has been fraught with disagreements inside the White House about whether the president was responding with the right message and tone."
"Last August, Trump declared that counterprotesters at a white-supremacist rally in Charlottesville acted violently and should share the blame for the mayhem that left a woman dead and many injured."
"I think there's blame on both sides. And I have no doubt about it," Trump said, drawing widespread criticism."
Kudlow, 71, is a former CNBC host who previously worked in the Reagan administration as an economic and budget adviser. During the 2016 campaign, he was a confidant of then-candidate Trump on the economy and trade, and he was named director of the National Economic Council in March."
"Kudlow has been dealing with health issues this summer as he continues to work with Trump on trade and tax policy. In June, he suffered a heart attack and was hospitalized at Walter Reed National Military Medical Center."
"Kudlow has known Brimelow for decades, during which their careers in conservative commentary and networks overlapped."
"Mostly, he was a writer I knew for Forbes and other financial publications," Kudlow said."
"Kudlow's public positions are far different than Brimelow's. A former Democrat, Kudlow has been a vocal advocate for a path to legalization for undocumented workers and was an ally of the late NY congressman Jack Kemp, who called on Republicans to do outreach to minority voters."
"The political tide among conservatives and Republicans may be turning in favor of immigration reform. As a longtime supporter of reform who believes that immigration is a pro-growth issue, I am delighted to see these developments," Kudlow wrote in a 2014 column for CNBC.com. He added that the GOP "must return to its big tent roots. It must follow the lead of Ronald Reagan and Jack Kemp. It must reach out to Latinos, African-Americans, young people and women. A conservative Catholic like myself can work inside the same tent as my Log Cabin Republican friends."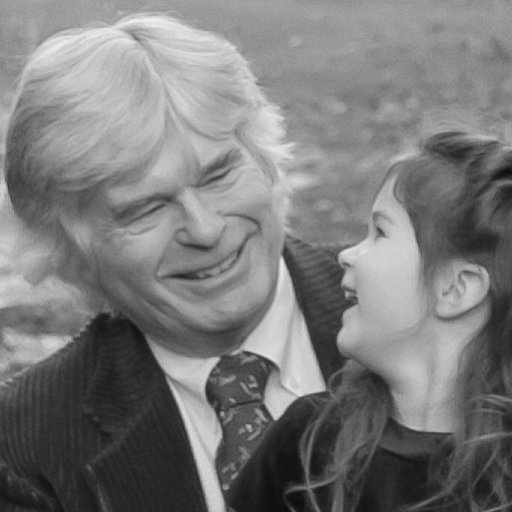 Brimelow's website is named in honor of Virginia Dare, the first English child born in what is now the US. Dare has become a symbol for white nationalists who are alarmed by immigration.
The British-born Brimelow has written that Dare, who was white, is a reminder of the "very specific cultural origins of America at a time when mass nontraditional immigration is threatening to swamp it."
"Vdare.com frequently publishes stories that are popular with the alt-right. "
"Many alt-right followers are young white men who have found common cause online and who promote traditional gender roles. Coined by activist Richard Spencer in an effort to avoid being labeled racist or white supremacist, the phrase was intended as an umbrella term that would cover disparate points of view, but the focus on a whites-only state appears to be a core principle."
"Kudlow said (8/21/18) that he was not aware of (Darren) Beattie's dismissal over the weekend or the reasons behind it. Beattie's departure was sparked by an inquiry by CNN's investigative unit about his appearance at a 2016 panel discussion where he and Brimelow spoke, the people said. That event, the H.L. Mencken Club conference in Maryland, has been attended in the past by alt-right leaders such as Spencer, according to the Southern Poverty Law Center."
"In 2016 I attended the Mencken conference in question and delivered a stand-alone, academic talk titled 'The Intelligentsia and the Right.' I said nothing objectionable and stand by my remarks completely. It was the honor of my life to serve in the Trump Administration. I love President Trump, who is a fearless American hero, and continue to support him one hundred percent."
"Beattie, on Tuesday, published what he says are his remarks from that panel. The conservative website that posted his speech said it had "been edited only slightly to correct a few typographical errors." The Post has not independently verified what Beattie said on the panel."
Brimelow defended Beattie.