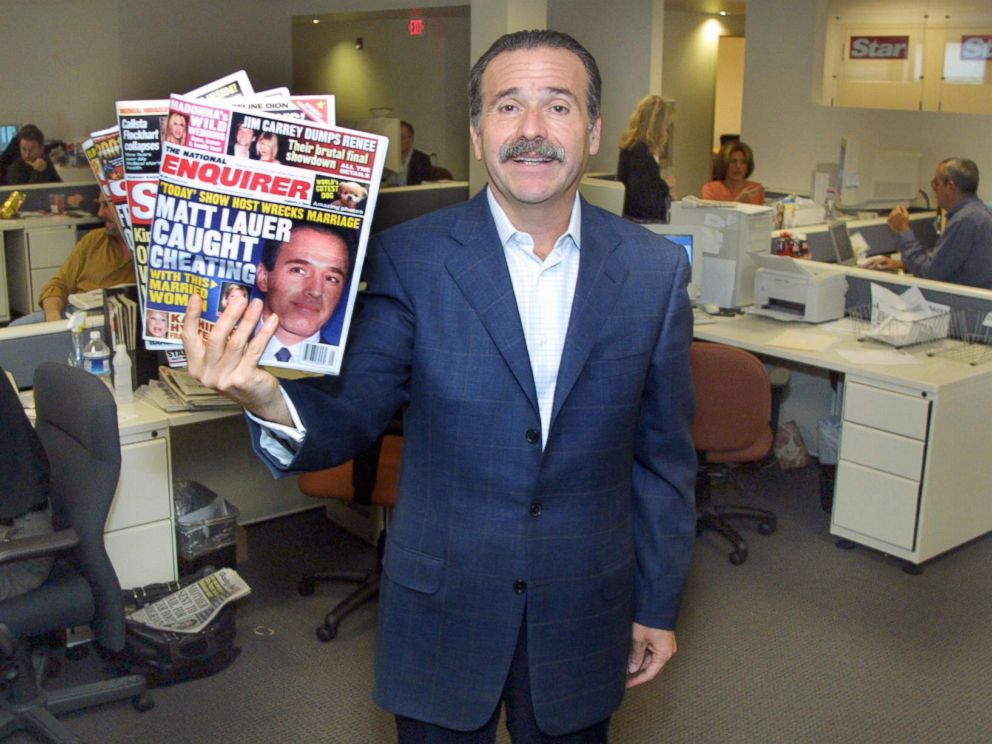 As per Wikipedia, "David J. Pecker is the Chairman and CEO of American Media. He is the publisher of National Enquirer, Star, Sun, Weekly World News, Globe, Men's Fitness, Muscle and Fitness, Flex, Fit Pregnancy and Shape."
Mr. Pecker has also been a personal friend to Donald Trump for over 20 years along with others like the infamous sex offender, Jeffrey Epstein. Mr. Pecker and the president hung around the same NY players including  with many of the same women. Mr. Pecker had been a frequent flyer on the president's plane. He's also known Rudy Giuliani, his current attorney and former NYC Mayor from this same rime frame.
Whenever the president needed to skewer a political foe, David Pecker of the tabloid paper, the National Enquirer, was happy to oblige.
He was also party to assisting in hushing up the women who had prior affairs with the president, to where they could no longer derail Mr. Trumps' chances to become the next US president in 2016.
As per the 8/23/18 Wall Street Journal, it seems as if even Mr. Pecker has become the Brutus to republican President Donald Trump's Julius Caesar's impersonation. He has cut a deal with the FBI, regarding its Trump-Russia probe being led by the Special Counsel Robert Mueller III, where he has been granted immunity in exchange for information regarding Mr. Trump's activities.
As per a 8/23 AP report, "The National Enquirer kept a safe containing documents on hush money payments and other damaging stories it killed as part of its cozy relationship with Donald Trump leading up to the 2016 presidential election."
Here is the rest of the story…
On August 23, 2018, Jen Kirby of VOX penned the following report, "Trump ally David Pecker cuts immunity deal with prosecutors" ("The publisher of the National Enquirer has legal cover to talk about the hush money payments Michael Cohen made to women during the 2016 campaign.")
"David Pecker, the publisher of the National Enquirer tabloid, has reportedly been granted immunity in the investigation into President Donald Trump's former attorney Michael Cohen and his payments to women during the 2016 campaign."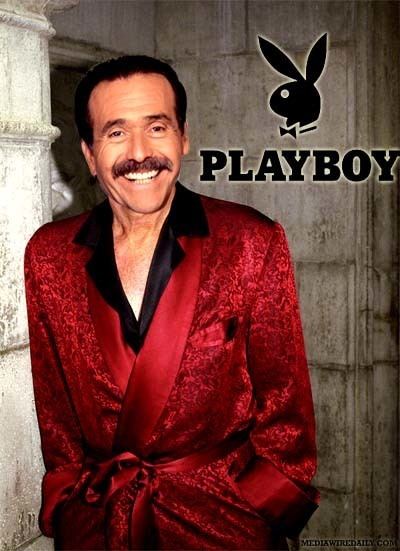 "That could potentially be bad news for Trump, as Pecker's cooperation with prosecutors could offer more details on the efforts to quash these stories about Trump during the campaign, and the extent of the president's knowledge about those payoffs to women."
"Pecker is the CEO of American Media Inc. (AMI), the parent company of the National Enquirer, and a longtime friend of Trump's. In August 2016, the tabloid arranged what's called a "catch and kill" deal with former Playboy model Karen McDougal, who alleges she had an affair with Donald Trump in 2006 and 2007."
"McDougal agreed to sell the rights of her story to AMI, and in exchange for not speaking publicly, she received $150,000 and the chance to publish a few fitness articles in the National Enquirer. (McDougal successfully sued to get out of the deal in April 2018.)"
"Pecker's involvement with the McDougal payoff was well-documented, but prosecutors revealed in charging documents that he was involved in the payment to porn actress Stormy Daniels as well. Which means that he knows a whole lot more about what went on behind the scenes with these payments than we realized."
"Cohen pleaded guilty in federal court on Tuesday to campaign finance violations related to his role in brokering the deals with McDougal and Pecker. He also testified that he made the payments to the women "in coordination with and at the direction of" a candidate for federal office, a direct implication of Trump."
"Pecker's cooperation could potentially give prosecutors more evidence about Trump's knowledge of the deals, and whether the then-candidate did coordinate and direct those hush money payments."
Trump first denied any knowledge of a payoff to Daniels, but then admitted in May that he paid Cohen back for the Daniels payment. As for McDougal, Hope Hicks, then working on the Trump campaign, told the Wall Street Journal in November 2016 that "we have no knowledge of any of this."
But last month, Lanny Davis, Cohen's attorney, released an audiotape of Cohen and Trump discussing the McDougal deal in September 2016. This week, Trump, when asked about his knowledge of the payments, told Fox & Friends that "later on I knew."
Now prosecutors have a witness who might be able to offer additional details about these payoffs and who beyond Cohen was involved. Prosecutors granting Pecker immunity means he won't face criminal charges himself, but he'll be compelled to testify — even if that means against his old friend Trump.