All the speakers from Meghan McCain, his daughter, Joe Lieberman, a former US senator and friend; Henry Kissinger, republican foreign policy adviser; former Presidents, democrat Barack Obama and the republican George W. Bush voiced his dream for America with his frequently used words, "We Americans are better than this" and how "we should all commit to a cause, greater than ourselves." They were all gathered to honor the life well lived by the late Senator John McCain.
Here's the rest of the story…
As per the 9/1/18 Washington Post report, McCain memorial: 'One of life's great gifts: the friendship by Gabriel Pogrund and Colby Itkowitz on Meghan McCain's words:
10:33 a.m.
"Meghan McCain, in an emotional and deeply personal eulogy of her father, took a tacit swipe at President Trump several times during her remarks."
"But the most pointed was when she said, "The America of John McCain has no need to be made great again, because America was always great" — a reference to Trump's campaign slogan. Rare for such a solemn gathering, applause rippled through the cathedral for several long seconds, passing over an audience which included Trump's daughter Ivanka and son-in-law, Jared Kushner, who sat stone-faced."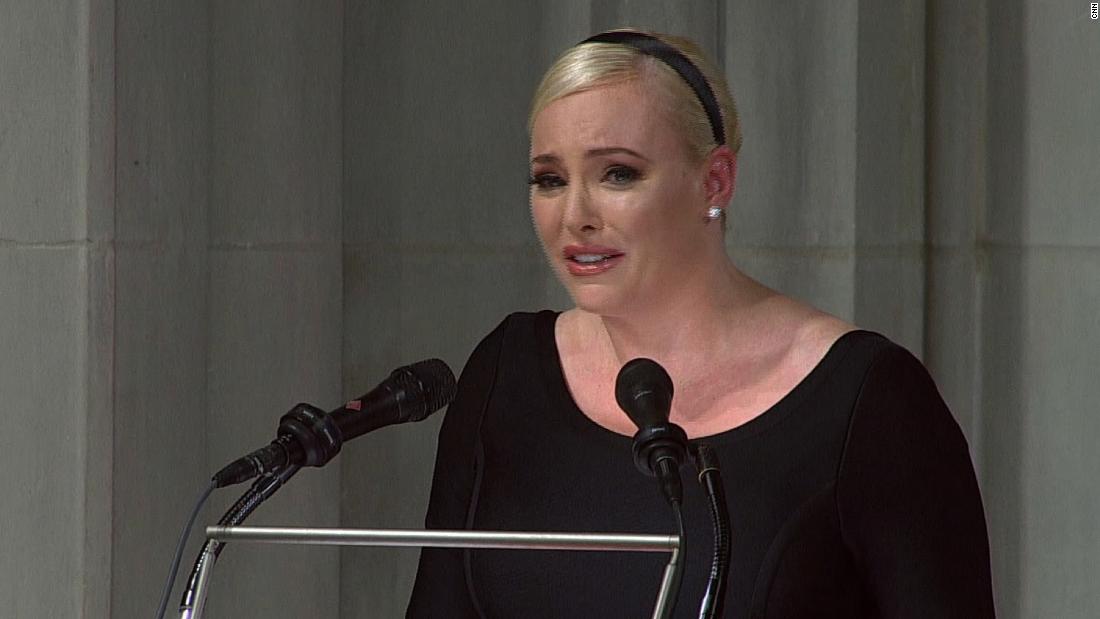 "Earlier in her speech, she also referenced her father's "greatness," saying his was the "real thing, not cheap rhetoric from men who will never come near the sacrifice he gave so willingly."
"She listed all of her father's many titles: "He was a sailor. He was an aviator. He was a husband. He was a warrior. He was a prisoner. He was a hero. He was a congressman. He was a senator. He was a nominee for president of the United States."
"The best of John McCain, the greatest of his titles and the most important of his roles, was as a father," she said."
"She recalled the softer side of her father, known in politics for his temper and quick wit, telling stories of them singing, "Singing in the Rain" together and his encouraging her when she fell off a horse and was scared to get back on."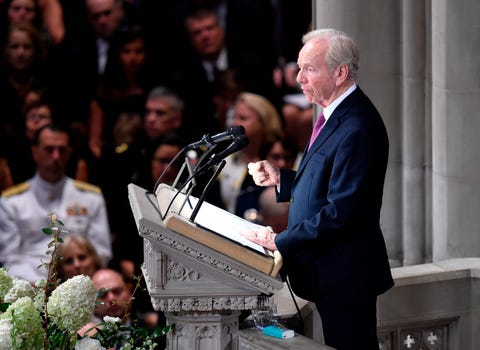 As per the 9/1/18 Washington Examiner by Naomi Lim, "Joe Lieberman, one of Sen. John McCain's closest friends, reflected Saturday on how the longtime senator had imparted one "last great gift" to the country this week: bringing people together to celebrate his life and the values he tried to live by.
"The greater cause to which he devoted his life was America, not so much the country defined by its borders, but the America of our founding values: freedom, human rights, opportunity, democracy and equal justice under law," Lieberman, himself a former Democrat-turned-independent senator from Connecticut, said during his address at McCain's funeral Saturday at the Washington National Cathedral.
"In John's life, he nobly served and advanced these American values and, remarkably, his death seems to have reminded the American people that these values are what makes us a great nation, not the tribal partisanship and personal attack politics that have recently characterized our life," Lieberman continued. "This week's celebration of the life and values and patriotism of this hero, I think you have taken our country above all that. In a way, it's the last great gift that John McCain gave America."
As per the 9/1/18 Town & Country Magazine report by Lauren Hubbard, ""Before an audience of millions around the nation former President Barack Obama delivered a moving oratory in honor of the late Senator John McCain. A staunch conservative, McCain spent his six terms as an Arizona senator on the opposite side of the aisle from Obama and even ran against him in the 2008 presidential race but there remained a deep undercurrent of respect in their relationship.
"His eulogy to the senator, who died at age 81 after a year-long battle with brain cancer, lauded McCain as a courageous patriot, able to find common ground with those vastly different from himself and as an exemplification of what Americans should strive to embody."
He ended the eulogy with these words:
"What better way to honor John McCain's life of service than as best we can follow his example to prove that the willingness to get in the arena and fight for this country is not reserved for the few, it is open to all of us, and in fact it is demanded of all of us as citizens of this great republic. That's perhaps how we honor him best, by recognizing that there are some things bigger than party or ambition or money or fame or power, that the things that are worth risking everything for, principles that are eternal, truths that are abiding. At his best, John showed us what that means. For that, we are all deeply in his debt."
Link to transcript of President Obama's tribute: Barack Obama John McCain Funeral Speech Transcript
As per the 9/1/18 New York Times report by Peter Baker, Emily Cochrain, Catie Edmonson, Katie Rogers and Emily Baumgaertner, President Bush's words:
"Former President
George
 W. Bush reflected on a political rivalry with Mr. 
McCain during the campaign for the 2000 Republican presidential nomination, a rivalry that later became camaraderie."
"In the end, I got to enjoy one of life's great gifts, the friendship of John McCain," Mr. Bush said. "And I'll miss it."
"Mr. Bush did not mention the current president, but his tribute carried an undeniable contrast with the current administration's policies.
"He respected the dignity inherent in every life, a dignity that does not stop at borders and cannot be erased by dictators. "He was honorable, always recognizing that his opponents were still patriots and human beings."
A senator who knew how to have a good time.
"In the week since Mr. McCain's death, his closest friends have been recalling their favorite, private moments with him. For John Lehman, the former Navy secretary, one of them came shortly before Mr. McCain received the diagnosis of brain cancer that would eventually take his life.'
"On the weekend of June 14, 2017, Mr. McCain, Mr. Lehman and 3 other friends secretly escaped Washington for a three-day dining and gambling trip to Monaco, the place where Mr. McCain had first learned to play craps while on shore leave from the Intrepid in 1961."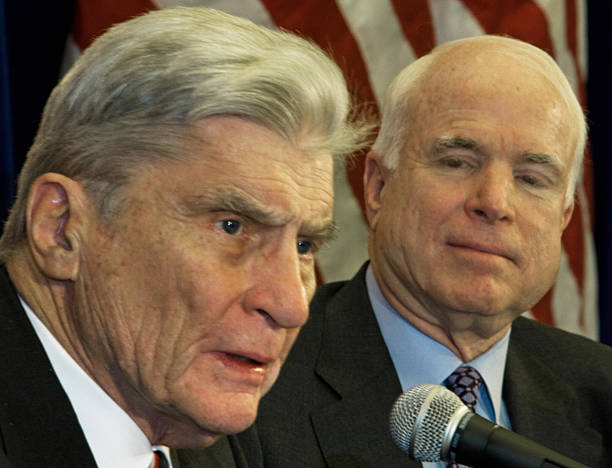 "Mr. Lehman recalled how the small group was greeted by Prince Albert and Princess Caroline — the leaders of the tiny principality and longtime friends of the senator. Past midnight, after a long meal at the palace, with a lot of wine and a leisurely tour, Mr. Lehman said the group — which included Rick Davis, a former campaign chairman; Steve Duprey, a New Hampshire businessman; and Steve Wynn, a Las Vegas casino magnate — prepared to head to their hotel."
"The hell with the hotel. We're going to the casino," Mr. McCain said, according to Mr. Lehman.
"For more than four hours, Mr. McCain stood at a craps table, merrily placing bets and rolling the dice as he occasionally paused to take a selfie with admirers. In the end, they finally pulled him away from the table after 4 a.m., having won €900."
"He was really happy," Mr. Lehman recalled."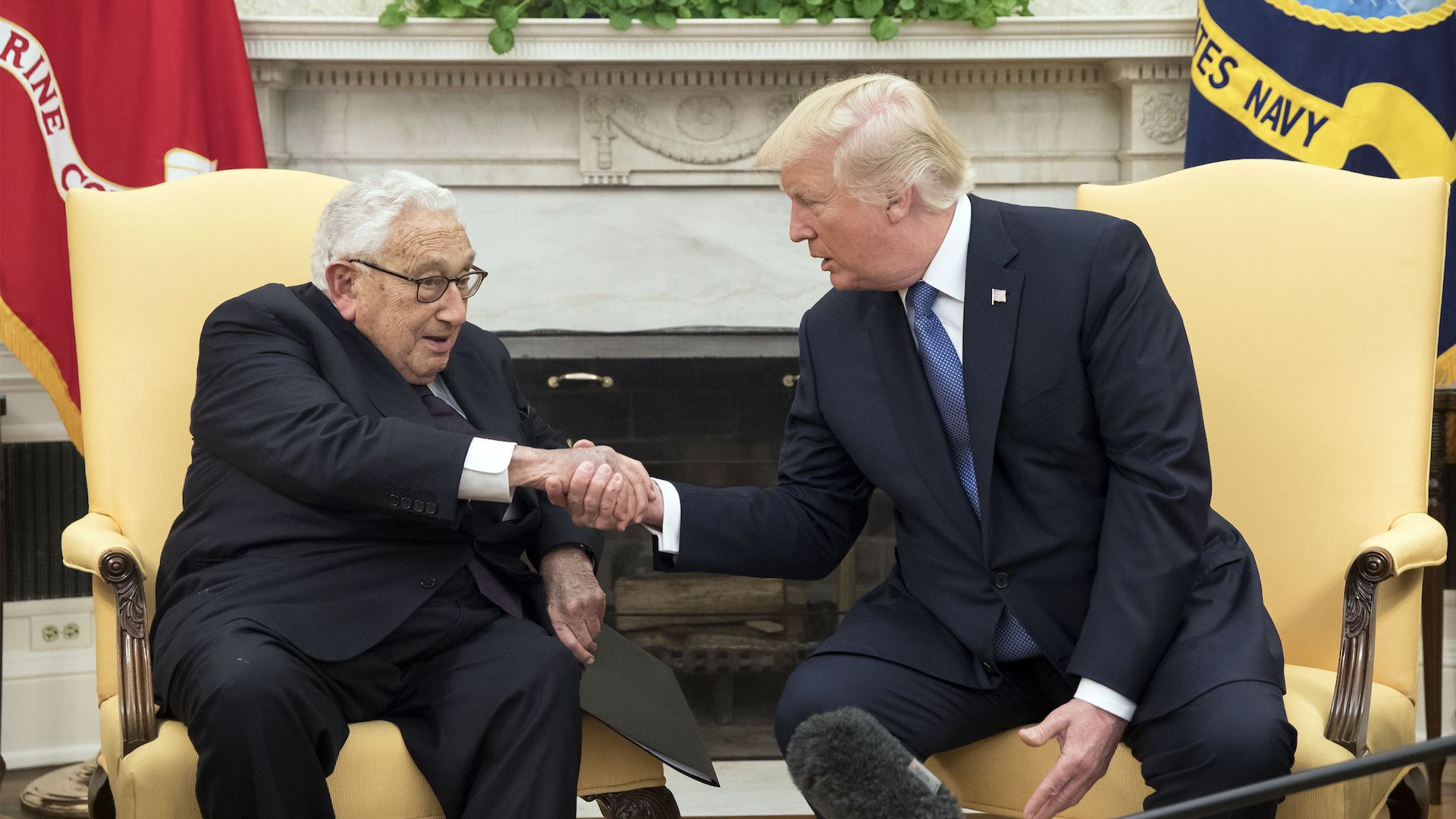 As Kissinger eulogizes, Trump tweets. (The voice that wasN'T missed)
"As Henry A. Kissinger, the former secretary of state and national security adviser, began recalling Mr. McCain's years as a prisoner of war in Vietnam, Mr. Trump continued to post on Twitter, switching his focus to Canada and NAFTA. He said there was "no political necessity" to keep Canada in a newly negotiated deal with Mexico."
"He warned that Congress should not interfere with the negotiations, or he would "simply terminate NAFTA entirely & we will be far better off."
"Remember," he added, "NAFTA was one of the WORST Trade Deals ever made."
"Mr. Trump was en route to his golf course in Virginia.
Link to report: Live Updates: Remembering Senator John McCain, With Eulogies