The 6th day of September 2018, marks the 3rd day of the US Senate Judiciary Committee members conducting the confirmation hearing for Brett Kavanaugh to become the next Supreme Court justice.
The Democrats on the committee have been complaining that their access to crucial documents have been blocked. Mr. Kavanaugh has been prolific in his legal writings where the republicans who want to rush this nomination through prior to the November 2018 elections can state that they have provided more material than needed but it represents only about 10% of all of the available material.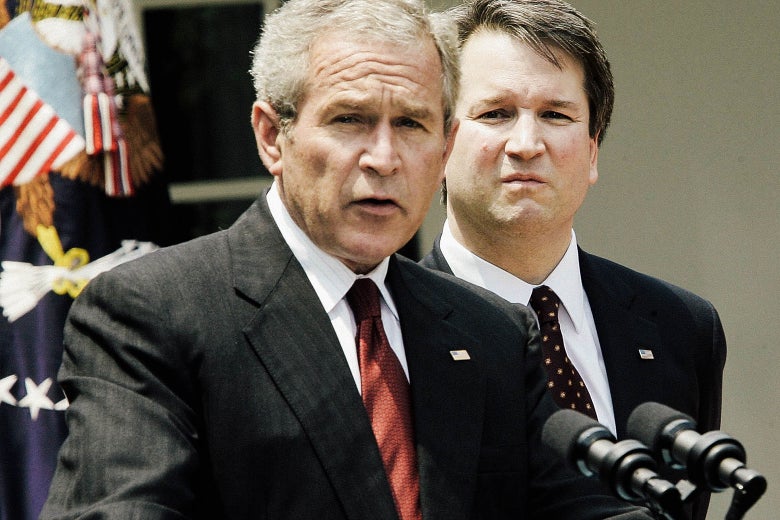 For example, about 102,000 documents that Mr. Kavanaugh had created while working for the republican administration of President George W. Bush, the current White House is blocking the senators from seeing all this data because of Presidential privilege, which of course has never been done in the past.
In addition, it is typically the National Archives officials' job to vet the work product of Judge Kavanaugh before forwarding any documents to be reviewed by the US Senate Judiciary members.
Currently, the material is being combed through by the private lawyer Bill Burke, who was once Brett Kavanaugh's deputy in President Bush's White House before any material is forwarded to the US Senate Judiciary Committee lawmakers and for the public's review. He also, represents Steve Bannon, Reince Priebus, and Don McGahn. It may be unconstitutional to give him power to make these decisions in lieu of the more independent National Archives.
The method being utilized by republican supporters to block the public's access to documents that could be embarrassing to Mr. Kavanaugh, is by marking them as "committee confidential," whether this classification is warranted or not.
My question is with all of these anomalies, why are these hearings being continued without first having these issues, addressed?
Here's the rest of the story…
As per a 9/6/18 Buzzfeed report by Zoe Tillman, "The third day of US Supreme Court nominee Brett Kavanaugh's confirmation hearing kicked off with Sen. Cory Booker announcing he would violate Senate rules and release a document marked as confidential, risking explusion."
"The pronouncement marked the latest escalation of frustration by Democrats on the Senate Judiciary Committee over how Senate Republicans and the Trump administration have handled the production and public release of documents dating back to Kavanaugh tenure in the White House under former president George W. Bush."
"Shortly after the announcement, Booker released a set of emails related to racial profiling that had been marked as "committee confidential" — meaning members could see them, but they wouldn't be released to the public and couldn't be used in the public hearing. The 12-page cache of emails included a conversation that Kavanaugh was part of in January 2002 about airport and other law enforcement security, and whether the administration should adopt a "race-neutral" system."
"Booker said there was no personal or other information in the documents that merited secrecy. He said he understood that he risked expulsion from the Senate for breaking the rules."
Link to entire article: Cory Booker Says He's Willing To Risk Getting Kicked Out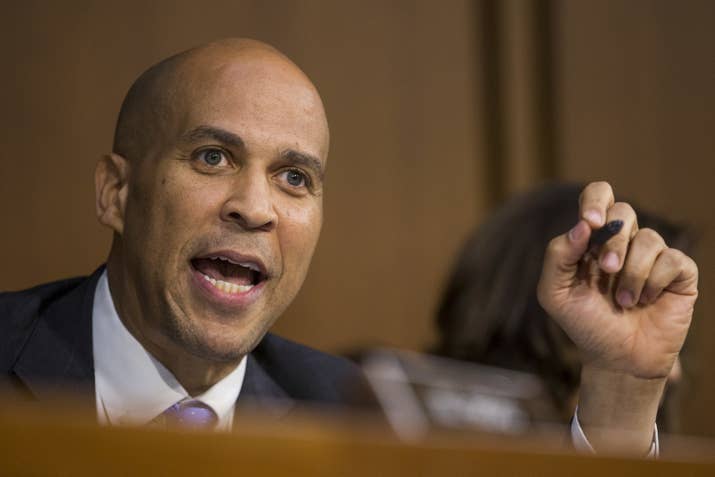 On September 6, 2018, Charlie Savage of the New York Times penned the following report,"Leaked Kavanaugh Documents From Time at White House Discuss Abortion, Affirmative Action"
Excerpts:
"As a White House lawyer in the Bush administration, Judge Brett Kavanaugh challenged the accuracy of deeming the Supreme Court's landmark Roe v. Wade abortion rights decision to be "settled law of the land," according to a secret email obtained by The NY Times."
The email, written in March 2003, is one of thousands of documents that a lawyer for President George W. Bush turned over to the Senate Judiciary Committee about the Supreme Court nominee but deemed "committee confidential," meaning it could not be made public or discussed by Democrats in questioning him in hearings this week. It was among several an unknown person provided to The New York Times late Wednesday."
"Judge Kavanaugh was considering a draft opinion piece that supporters of one of Mr. Bush's conservative appeals court nominees hoped they could persuade anti-abortion women to submit under their names. It stated that "it is widely accepted by legal scholars across the board that Roe v. Wade and its progeny are the settled law of the land."
"Judge Kavanaugh proposed deleting that line, writing: "I am not sure that all legal scholars refer to Roe as the settled law of the land at the Supreme Court level since Court can always overrule its precedent, and three current Justices on the Court would do so."
"He was presumably referring to then-Justices William Rehnquist and Antonin Scalia, along with Justice Clarence Thomas, conservatives who had dissented in a 1992 case that reaffirmed Roe, Planned Parenthood v. Casey. The court now has four conservative justices who may be willing to overturn Roe — Justices Thomas and John C. Roberts Jr., Samuel Alito and Neil Gorsuch — and if he is confirmed, Judge Kavanaugh could provide the decisive fifth vote."
"Still, his email stops short of saying whether he personally believed that the abortion rights precedent should be considered a settled legal issue."
"Democrats have complained about relying on Mr. Bush's lawyer rather than the National Archives to decide what to provide to the Senate, as one part of a larger fight over how many documents from Judge Kavanaugh's years in the Bush administration the Senate and public should be able to vet before his confirmation vote."
"A White House spokesman, Raj Shah, had no immediate comment on the disclosure of the secret files. But late on Wednesday, in the context of the some of the documents, he condemned the disclosure of "committee confidential" documents as a violation of Senate rules."
"Other documents provided to The Times included a document showing that in September 2001, after the terrorist attacks, Judge Kavanaugh engaged with a Justice Department lawyer about questions of warrantless surveillance at the time that lawyer wrote a memo an inspector general report later portrayed as the precursor to the Bush administration's warrantless surveillance program."
"On Wednesday, Senator Patrick Leahy, Democrat of Vermont, seemed to allude to the existence of such an email, grilling Judge Kavanaugh about whether his testimony at his May 2006 appeals court hearing that he had not seen or heard anything about the Bush administration's warrantless surveillance program before its existence leaked the previous December was accurate."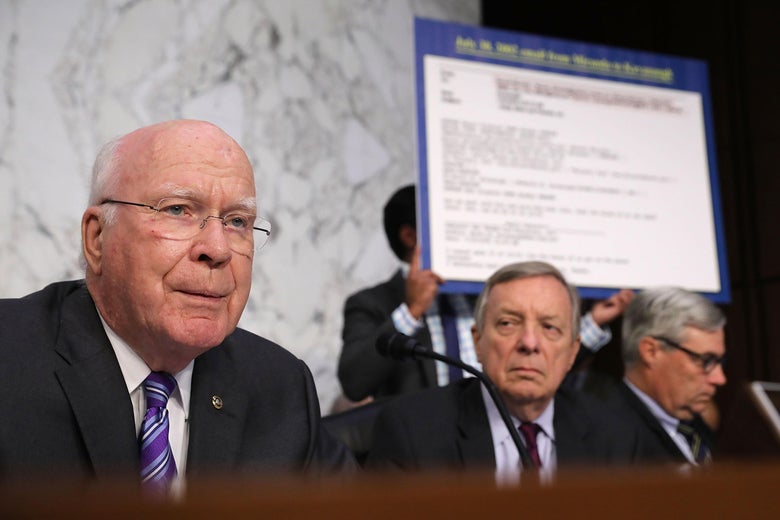 In another document, Judge Kavanaugh expressed a critical view about some Department of Transportation affirmative action regulations, writing:
"The fundamental problem in this case is that these DOT regulations use a lot of legalisms and disguises to mask what is a naked racial set-aside," he wrote, adding that he thought the court's four conservative justices at the time would probably "realize as much in short order and rule accordingly."
Still another includes language about Native Hawaiians that could prove problematic not only to Hawaii's two Democratic senators but to Senator Lisa Murkowski, Republican of Alaska, a key swing vote who guards the interests of Native Alaskans. In the email, Mr. Kavanaugh questions Native Hawaiians as a protected group like Indian tribes. He wrote that prepared testimony "needs to make clear that any program targeting Native Hawaiians as a group is subject to strict scrutiny and of questionable validity under the Constitution."