When the democratic Senator Mazie Hirono of Hawaii of the US Senate Judiciary Committee asked the tough questions during the confirmation process for Judge Brett Kavanaugh to become the next US Supreme Court justice, she made the case against him with the 2 Alaskan US senators. She asked questions about his past writings and rulings in court cases that appear to be against indigenous groups' rights in different states including in the US States of Hawaii and Alaska.
This is important data to help persuade the Republican Party Alaskan US Senators Lisa Murkowski and Dan Sullivan to not vote in favor of his confirmation. This is especially true for Senator Lisa Murkowski because Native Alaskans helped her to get elected as a write-in candidate. Also, she claims the mantel of being pro-choice.
Here's the rest of the story…
On September 6, 2018, Joan McCarter of DailyKos penned the following report, "Democrat Hirono gives Alaskan Lisa Murkowski all she needs to oppose Kavanaugh"
Excerpts:
"Sen. Mazie Hirono (D-HI) proved again what a steadfast, Democratic hero she's become in Wednesday's (9/5/18) hearing for Supreme Court nominee Brett Kavanaugh. She reaffirmed that Thursday morning, joining the Democratic revolt against the massive document cover-up of Kavanaugh's record."
"It might interest you to know," Hirono schooled him "that Hawaii is part of Polynesia so it's not that they came from Polynesia, they were a part of Polynesia." Then she got to the part that is troubling for the indigenous population of Alaska, as well: "You also implied that Native Hawaiians couldn't qualify as an Indian tribe and therefore were not entitled to constitutional protections given to indigenous Americans."
"Then she asked about the supposedly confidential information, an email he sent in 2002 saying, "Any programs targeting Native Hawaiians as a group is subject to strict scrutiny and of questionable volatility under the constitution." She asked "Do you think Rice v. Cayetano raises constitutional questions when Congress passes laws to benefit Native Hawaiians?" Kavanaugh hemmed and hawed, offering only the insubstantial reply that "I think Congress has substantial power of course in this area that you're discussing and I would want to hear more about how Rice applies."
"I think you have a problem here," Hirono told Kavanaugh after his dissembling. "Your view is that Hawaiians don't deserve protections as indigenous people under the constitution and your argument raises a serious question on how you would vote on the constitutionality of programs benefiting Alaska natives. I think that my colleagues from Alaska should be deeply troubled by your views."
The two Republican Party US Senators are Lisa Murkowski, also pro-choice and Dan Sullivan.
We who are part of the resistance need to inundate both these Alaskan US senators with lots of phone calls, emails, faxes and letters.
Sen. Dan Sullivan
Contact Info
Address: U.S. Senate
702 Hart Senate Office Building
Washington, DC 20510
Phone: (202) 224-3004
Fax: (202) 224-6501
 Sen. Lisa Murkowski
Contact Info
Contact: www.murkowski.senate.gov/public/index.cfm/contact
Address: US Senate
522 Hart Senate Office Building
Washington, DC 20510
Phone: (202) 224-6665
Fax: (202) 224-5301
On September 2, 2018, Heather Kendall Miller, an attorney with the Native American Rights Fund, for the Anchorage Daily News penned the following opinion piece, "Kavanaugh's record raises concerns on Native issues"
Excerpts:
"President Trump has nominated Judge Brett Kavanaugh to the U.S. Supreme Court. His harmful views on issues of import to Alaska Natives should caution against his nomination."
"Voting rights: American Indian and Alaska Native voters continue to encounter language barriers, enormous distances to polling places, purged voter rolls, and arbitrary changes in voter identification laws. Judge Kavanaugh's track record shows little regard for minority voters. In a recent case, he voted to uphold a South Carolina voter ID law that the Department of Justice found would disenfranchise more than 80,000 minority registered voters who did not have the ID required by the law. Instead of assessing the law's racial disparity impact, he found that South Carolina had a "legitimate" interest in enacting stringent regulations to combat voter fraud — despite no evidence from the state demonstrating actual instances of in-person voter fraud itself."
"Environmental protections: According to a comprehensive report issued by the U.S. Geological Survey, warming in the Arctic is occurring at a greater rate than in any other place in the Northern Hemisphere. As a result, rural Alaskans dependent on subsistence resources are experiencing warmer winters, thinner ice, changing migration patterns, diseased fish and unpredictable weather patterns. In addition to affecting the food sources traditionally relied on by Alaska Native people, climate changes are affecting the very communities in which people live. As the land-fast ice and pack ice disappears, the coastlines, where most villages are located, are exposed to fierce winter storms that cause erosion and flooding, destroying homes, roads and infrastructure. Our senators are aware of these conditions, which should caution against his confirmation."
"Last year, in a majority opinion, he held that the Environmental Protection Agency lacks the authority to regulate hydrofluorocarbons, chemicals linked to global warming. Kavanaugh wrote: "EPA's well-intentioned policy objectives with respect to climate change do not on their own authorize the agency to regulate." Kavanaugh took similar approaches in two major 2012 rulings. In one, Kavanaugh dissented from the circuit which upheld the EPA's ability to regulate greenhouse gases. In another, Kavanaugh wrote the majority opinion to eliminate a 2011 EPA rule limiting emissions from power plants and other sources to reduce pollution in neighboring states."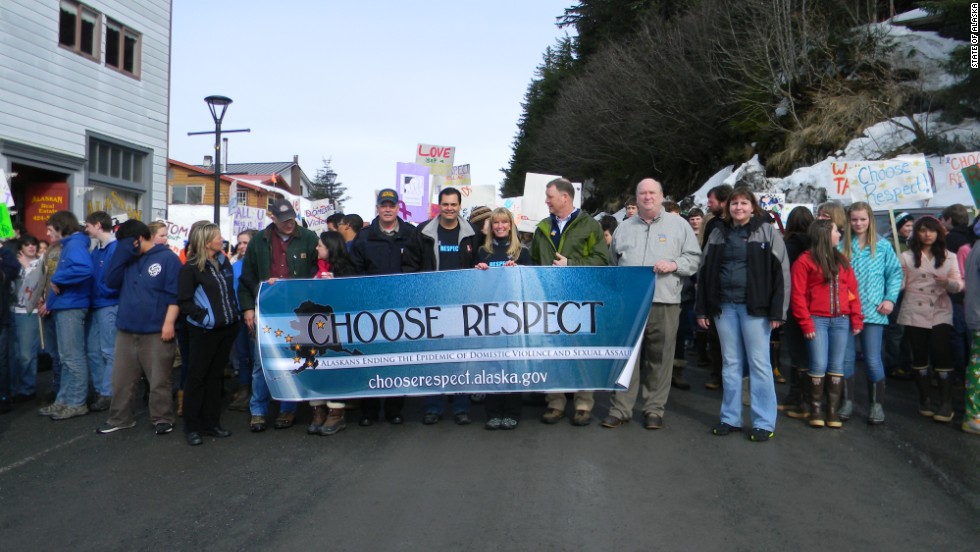 "Subsistence fishing rights: The U.S. Supreme Court has accepted review of the Sturgeon case, a case that could abolish all Alaska Native subsistence fishing rights and overturn the Katie John rulings — so that one man can drive a hovercraft in a national park. Remember the significance of Katie John, the Ahtna elder who argued successfully for nearly 30 years that Title VIII of the Alaska National Interest Lands Conservation Act protected subsistence fishing in federal waters? Her legacy and court wins are now hanging in the balance due to Mr. Sturgeon and the state of Alaska's vigorous appeal. According to Mr. Sturgeon and the Walker administration, Congress left the state of Alaska in control of all waters within national parks. He argues the term "public lands" doesn't include navigable waters anywhere. Mr. Sturgeon argues this is an issue of state sovereignty — "state's rights" — and wants to eliminate all federal power in these rivers. Again, Judge Kavanaugh's track record suggests he would support a state's rights approach to this controversy. His amicus brief supporting a white student's challenge to a Hawaiian trust set up to support educational endeavors of Native Hawaiians shows a level of insensitivity and outright animosity toward indigenous rights."
"Our senators should deny support of his nomination."