"We the people" need to help the pro-choice republican Senators Lisa Murkowski of Alaska and Susan Collins of Maine to fully understand that the Supreme Court nominee Brett Kavanaugh's promise, that he considers Roe v. Wade to be 'settled law' holds little weight, because there's still lots he can do to severely limit women's access to legal abortions to where the US Supreme Court ruling that allows for it, Roe v. Wade is virtually gutted.
There are 13 cases that will be coming before the US Supreme Court for review within the year that could accomplish a lot to severely restrict women's access to legal abortions.
Both senators need to face the reality that willful blindness to this foreseeable disaster is not an acceptable stance, not if they care about the women in their states.
As per a 9/5/18 Slate report by Christina Cauterucci, "It's clear that reproductive rights groups have helped sustain Collins' political career. More than two-thirds of Maine residents believe abortion should be legal in all or most cases, a larger proportion than in any other state besides New Hampshire and Vermont. (A smaller majority of the U.S. population—57 percent—says the same.) Maine likely would not have kept Collins in the Senate for 20 years without her pro-choice bona fides."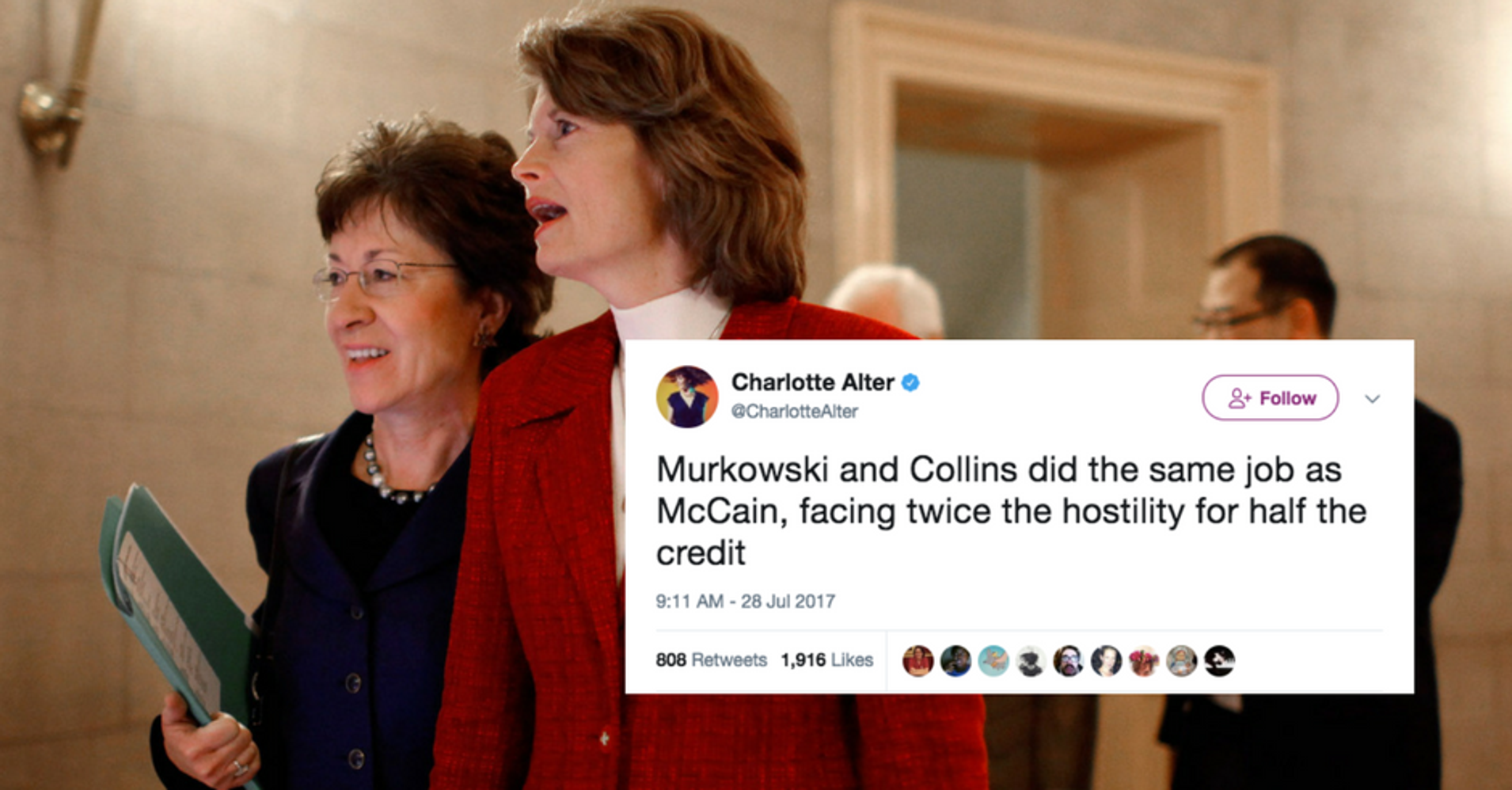 As per the 7/28/18 NY Magazine report by Ed Kilgore, "Republicans who support abortion rights will be down to two GOP women in the Senate: Susan Collins of Maine and Lisa Murkowski of Alaska. Both have fought their party's efforts to destroy Planned Parenthood, and have voted against patently unconstitutional congressional legislation to restrict abortions (such as this year's bill to ban abortions after 20 weeks of pregnancy). Both have not, however, carried their pro-choice convictions into votes on confirmation of federal judges who strongly oppose abortion rights. Collins and Murkowski both voted to confirm Neil Gorsuch last year, and while they will come under intense pressure to defy their party when Donald Trump's choice to succeed Anthony Kennedy comes up for a Senate confirmation vote, party unity in a moment of crisis could matter most to them, aside from the temptation they will face to trade their votes for administration or GOP favors on other issues."
"It's unclear how long this two-woman GOP pro-choice faction will remain intact. Collins's current term ends in 2020 (she considered but then rejectedthe idea of running for governor this year), and Murkowski's ends in 2022. So neither will be on the ballot in the immediate wake of the current SCOTUS fight. But they are on the politically endangered-species list nonetheless."
Here's the deal. If these two pro-choice US senators vote not to confirm the nomination of Judge Brett Kavanaugh, he will not be serving on the US Supreme Court, as long as no democratic senators, turn coat.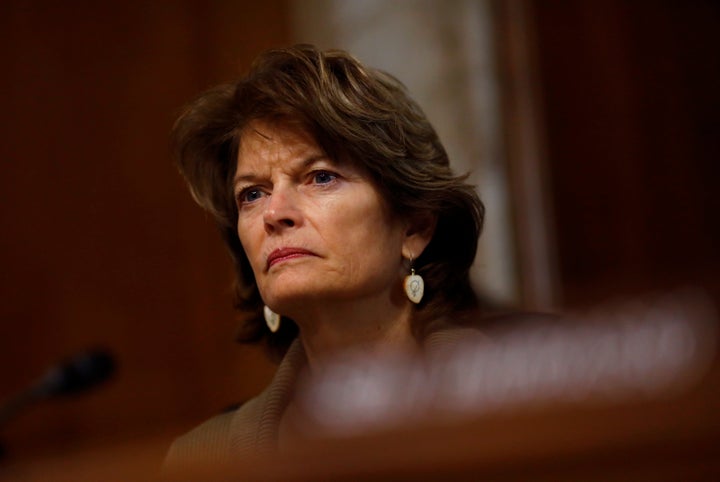 Here is the rest of the story…
On September 7, 2018, Anna North of VOX penned the following report, "If Kavanaugh is confirmed, any of these 13 cases could end Roe v. Wade" ("The landmark abortion decision could be overturned within a year.")
Excerpts:
If Supreme Court nominee Brett Kavanaugh is confirmed, Roe v. Wade could be overturned in less than a year.
That's because 13 abortion cases are already before circuit courts around the country, the last step before reaching the Supreme Court. Reproductive rights advocates say any one of them could provide an opportunity for a Kavanaugh Court to reconsider the right to an abortion set forth in Roe.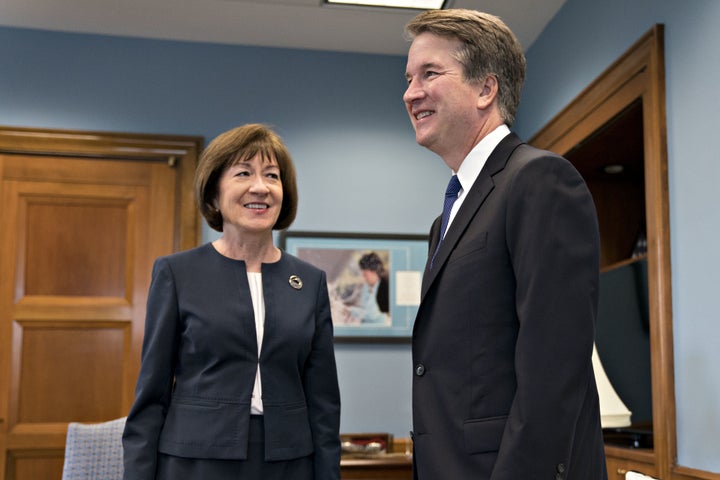 Before and during his confirmation hearings, Kavanaugh has been vague about his views on Roe and abortion rights. But advocates point to President Trump's promise to appoint anti-abortion justices, as well as Kavanaugh's opinion in a case involving a pregnant unauthorized immigrant minor, as evidence that he could be the deciding vote to restrict Americans' reproductive rights. Kavanaugh would replace retiring Justice Anthony Kennedy, often a crucial swing vote on issues like abortion.
"Abortion providers and others have challenged these (more restrictive state laws) in court, arguing that they violate Roe or the 1992 decision Planned Parenthood v. Casey, which states that laws may not place an "undue burden" on a patient's right to an abortion."
"Thirteen of these challenges have now reached federal courts of appeals, meaning they're one step away from the Supreme Court. If the Court agrees to hear one of them — which could happen as early as this year — it could provide an opportunity for the justices to revisit the right to an abortion guaranteed in Roe." 
Any of these cases could be the one that guts Roe
"Planned Parenthood has identified the 13 cases below as potential challenges to Roe v. Wade. Each concerns a state or federal abortion restriction."
"Reproductive rights advocates say that because of the complexities of each case, it's impossible to tell which might make it to the Supreme Court first. And, of course, a new case could come up at any time."
"But the court will be taking cases for the 2018-19 session through January, said Helene Krasnoff, vice president of public policy, litigation, and law for the Planned Parenthood Federation of America. If the court takes an abortion case this term, it would issue a decision by the summer of 2019. "This could become a reality very, very soon," she said."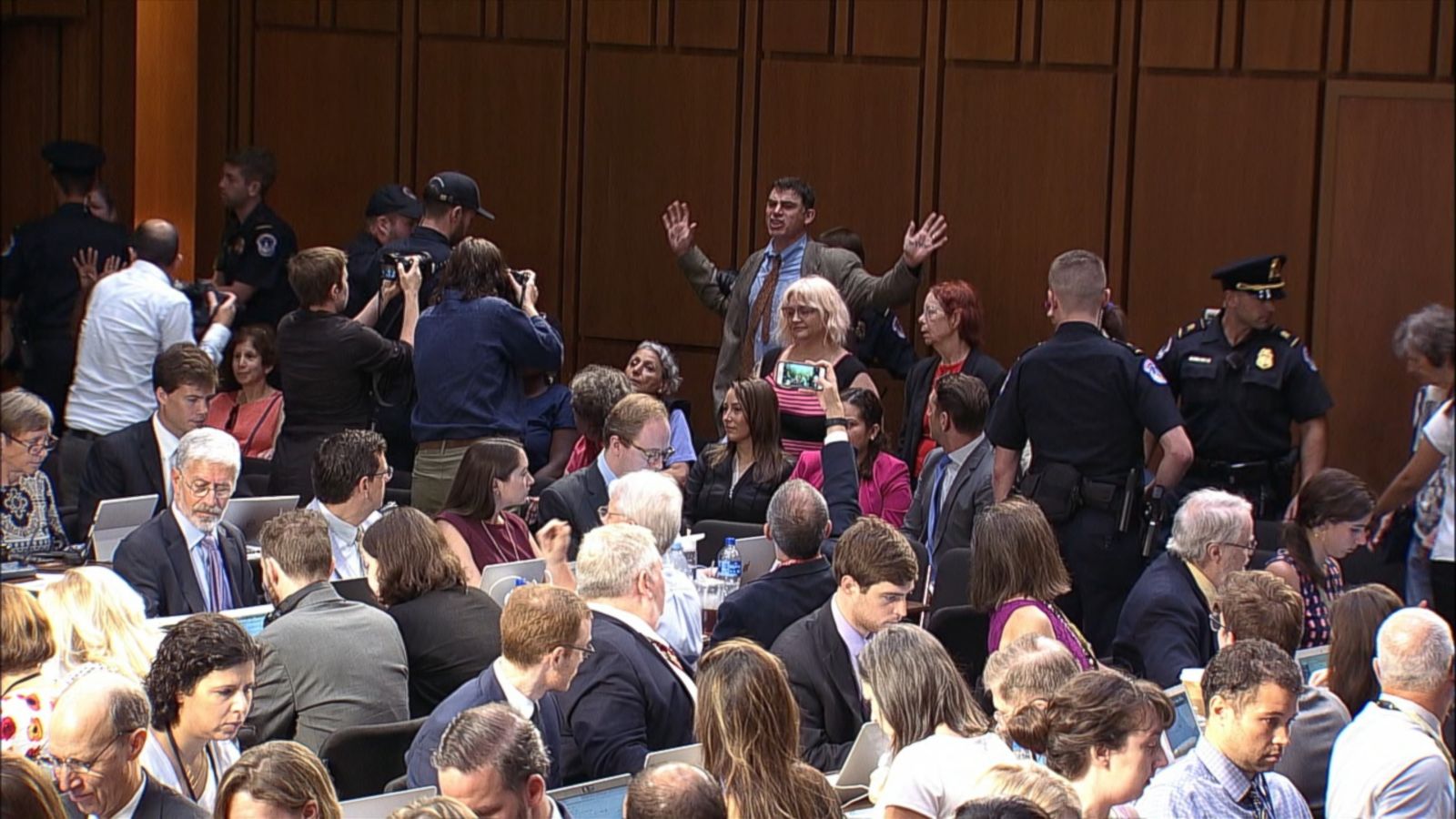 Washington, DC (This was case where Judge Kavanaugh was involved and where he took hard-line position.)
Rochelle Garza et al. v. Alex Azar, II et al.
"The ACLU has filed a class-action suit on behalf of pregnant, unauthorized immigrant minors in the custody of the Office of Refugee Resettlement, part of the Department of Health and Human Services. The plaintiffs are seeking to block what they say is an ORR policy of denying minors access to abortion services."
"The suit comes after the cases of Jane Doe and other pregnant minors last year, who were initially prohibited from getting abortions while in ORR care. Last year, in a dissenting opinionin Garza v. Hargan, Brett Kavanaugh argued that, rather than allowing Doe to get an abortion while under ORR care, the government would be within its rights to make her wait until she could be released to an immigration sponsor. It's the only abortion case on which Kavanaugh has ruled."
"Oral arguments in the DC Circuit Court of Appeals are scheduled for September 26."
Louisiana
June Medical Services et al. v. James Caldwell
"Abortion providers are challenging a 2014 Louisiana law that would require physicians providing abortions to have admitting privileges at a nearby hospital. Such laws do little to protect patients' health, and are typically passed in an attempt to shut down abortion providers, who often have difficulty finding a hospital willing to grant them admitting privileges."
"In 2016, the Supreme Court ruled in Whole Woman's Health v. Hellerstedt that a similar law in Texas was unconstitutional, because it placed an undue burden on the right to access an abortion established in Roe. But a court minus Justice Anthony Kennedy, plus Brett Kavanaugh might make a different decision — and could use the case as an opportunity to revisit Roe."
"Right now the case is awaiting a decision in the Fifth Circuit Court of Appeals."
Texas
Whole Woman's Health et al. v. Ken Paxton et al.
"In this case, providers are challenging a 2017 Texas law banning a second-trimester abortion procedure called dilation and evacuation, in which the cervix is dilated and the fetus removed by suction. Opponents of the law say that banning dilation and evacuation, the safest and most common method of abortion after 15 weeks' gestation, would put women at risk and place an undue burden on their right to get an abortion."
"The case is awaiting arguments in the Fifth Circuit Court of Appeals."
Kentucky
EMW Women's Surgical Center et al. v. Andrew Beshear et al.
"EMW Women's Surgical Center, the only licensed abortion provider in Kentucky, is suing to block a 2017 state law that requires doctors to administer an ultrasound to pregnant patients prior to an abortion. Doctors are also required to show and describe the ultrasound to the patient, and to play the sound of the fetal heartbeat if it can be detected. Opponents of the law say it is medically unnecessary and could cause patients trauma, especially if they became pregnant as a result of sexual assault."
"The case is waiting for a decision in the Sixth Circuit Court of Appeals."
Ohio
Preterm-Cleveland et al. v. Lance Himes et al.
"Planned Parenthood affiliates and other providers are challenging a 2017 Ohio law that would ban abortion if a doctor has any reason to believe the fetus has Down syndrome. The law contains no exception for preserving the life or health of the mother, and opponents say it violates Roe by restricting abortion before a fetus is viable outside the womb."
"Briefing in the case is ongoing in the Sixth Circuit Court of Appeals."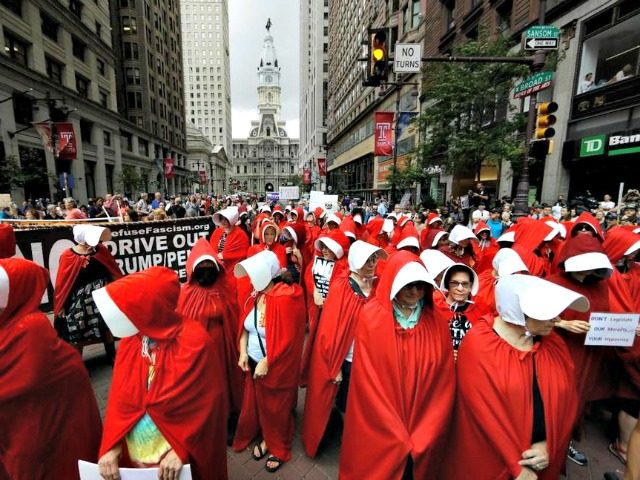 Indiana
Planned Parenthood of Indiana & Kentucky v. Commissioner of the Indiana State Department of Health et al.
"Planned Parenthood of Indiana & Kentucky is suing to block a 2016 Indiana law that prohibits doctors from performing abortions if the patient is seeking the procedure because of the fetus's sex, race, disability or potential diagnosis of disability. The law, signed by then-Gov. Mike Pence, also included other provisions such as a mandate that miscarried or aborted fetuses be buried or cremated, and was so restrictive that it disturbed even Republicans in the state Legislature."
"Critics said that by banning abortion because of fetal abnormality, the law could keep patients from being honest with their doctors, or force them to carry dangerous pregnancies to term."
"A district court blocked the law in 2017, and the Seventh Circuit Court of Appeals upheld the decision. But the state of Indiana could decide to appeal to the Supreme Court."
Link to entire report: If Kavanaugh is confirmed, any of these 13 cases could end Roe v. Wade…