For me, the story about the Dallas police officer finding a door in an apartment complex ajar that she thought was her own, whereupon she saw the shadow of a 26 year old unarmed Black man, Botham Jean and then she fatally shot him, thinking that he was an intruder, does not ring true.
For one thing there is the bright red door mat which would be hard to miss as not belonging to her. The second problem is that it would have been tough for Officer Guyger to have found the door ajar when the door is designed to close automatically. Also 2 witnesses claim that they heard her knocking on the victim's door, yelling to be let inside. Last but not least, the police officer's apartment is on a different floor.
But it took 3 days before this police officer was charged for any criminal wrong doing.
And then the police couldn't resist resorting to their old tricks of attempting to besmirch the victim's reputation to somehow justify an act that can't be excused away.
Get a load of what a local FOX TV station did, "On Thursday night, a Fox television affiliate in Dallas tweeted, "DEVELOPING: Search warrant: Marijuana found in Botham Jean's apartment after deadly shooting."
"The resulting outrage was swift, and unusually unified across the political spectrum."
See: Dallas Police Accused of Trying to Smear Botham Jean – The Cut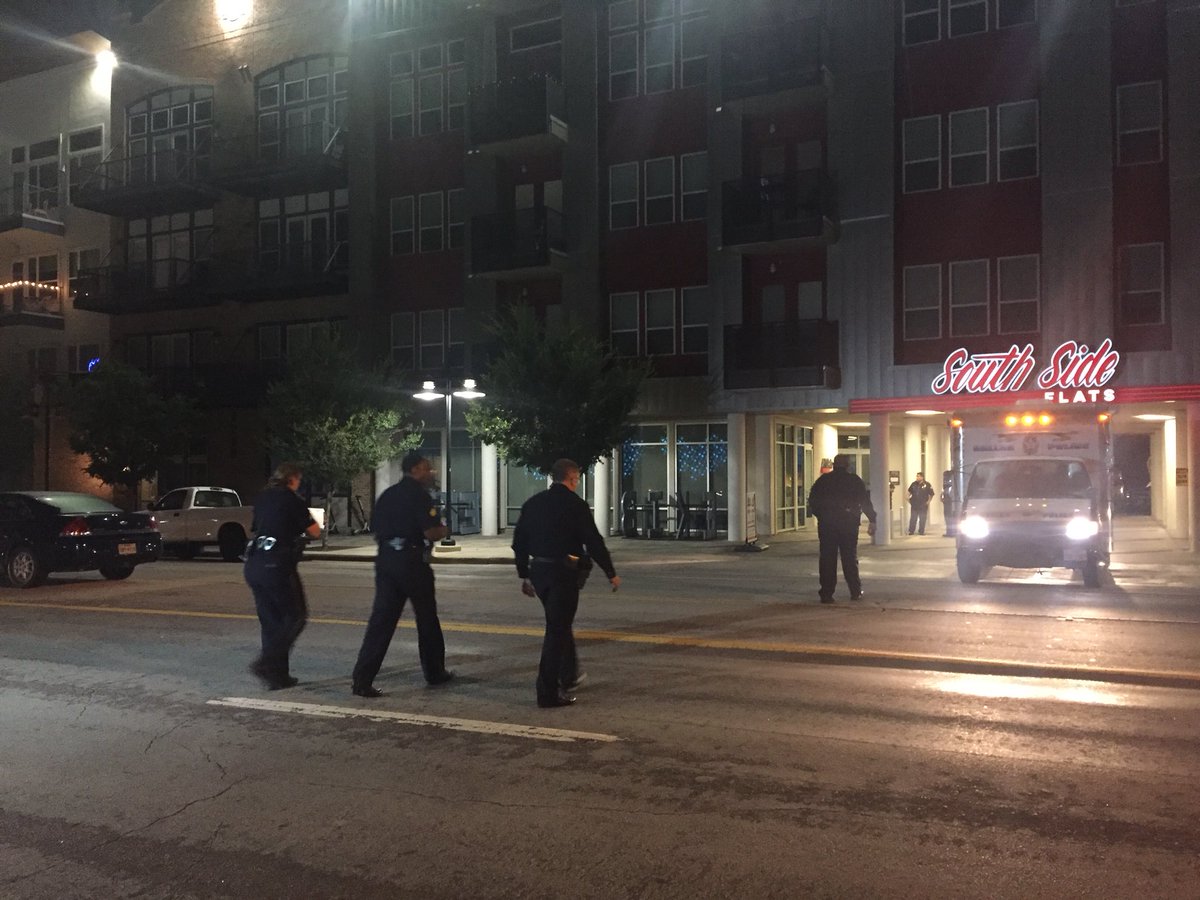 On September 14, 2018, Amanda Arnold of the Cut, penned the following report, "Everything We Know About the Off-Duty Cop Who Shot and Killed Her Black Neighbor"
Excerpts:
"On September 6, a white Dallas police officer shot and killed her black neighbor inside his own Dallas apartment, reigniting, once again, the debate around police racism and brutality in the U.S. In the police affidavit, which is based almost entirely off the cop's account, 30-year-old Amber Guyger claims that she mistook 26-year-old Botham Jean's apartment for her own and thought Jean was an intruder, leading her to shoot him twice. Witness accounts, however, contradict that narrative: Neighbors say they heard Guyger knocking on Jean's door and demanding to be let in before the shooting. Today, Jean's family, friends, and community members continue to mourn and rally to demand answers about how such a tragedy occurred."
"Below, here's everything to know about the Dallas shooting."
What do we know happened on September 6?
After she finished her shift on Thursday evening, Guyger, a four-year veteran of the Dallas Police Department, drove to South Side Flats apartment complex, where both she and Jean lived. Around 10 p.m. that night, she entered Jean's apartment and fired two bullets at him. He died later at the hospital. Jean, who was unarmed, lived the floor above Guyger.
(This isn't the only shooting in which Guyger has been involved. Just last year, she shot a man in the stomach after he grabbed her Taser.)"
Who was the victim?
"Jean was a 26-year-old black man who was born and raised in Saint Lucia. He was also relatively new to the apartment complex, having only moved there this past April.  According to his LinkedIn profile, he was working in Dallas as a Risk Assurance Experienced Associate at PricewaterhouseCoopers. He graduated from Harding University in 2016; according to his father Bertram Jean, he convinced the school to send volunteers to Saint Lucia over the summer to do charity work. "His faith was very strong," he told CNN. "We will miss our boy."
"In an interview with CNN, South Side Flats resident Alyssa Kinsey described Jean as a great neighbor who was "quiet, friendly, super chill."
"We would chat about life, smiling and laughing," she continued. "He had a huge smile."
"At a vigil on Saturday, Allison Jean praised her son as someone who "loved mankind," and said that he wanted "all of us to unite."
How could this have happened?
"In Guyger's version of the story — which has been called into question by two witnesses — she claims that she mistook Jean's apartment for her own, and that she believed there was a burglar in her home when she saw her front door ajar. Guyger says the apartment was dark, which is why she was unable to recognize that she was not in her own home; she also says she shot Jean because he had ignored her "verbal commands." Only after shooting him and then turning on the lights, she claims, did she come to the realization that she was in the victim's home."
"But Jean's family and community members have come to question Guyger's account, upon which the police affidavit is almost entirely based. At a news conference on Monday, Lee Merritt, an attorney for Jean's family, said two witnesses heard someone in the hallway knock on a door before the shooting. One witness says they heard a woman say, "Let me in! Let me in!" before the gunshots, and one claims she heard a man's voice yell out, "Oh my God! Why did you do that?" after the shooting. According to a lawyer for the family, these may have been Jean's last words."
Kinsey, Jean's neighbor, also took issue with Guyger's claim that she mistook Jean's apartment for her own, as the victim had a bright red doormat; Guyger did not.
"And Merritt himself has disputed a number of Guyger's claims in the police affidavit. In an interview on CNN, Merritt argued that Jean's door could not have been ajar, as doors in the apartment complex building close automatically. Though he declined to offer a theory about what actually took place, Merritt did reveal that the same day as the shooting, someone in the apartment immediately below Jean's — which happens to be Guyger's place of residence — made a noise complaint about Jean's apartment; furthermore, he said, it was not the first noise complaint."
On Thursday afternoon (9/13/18), the Fort Worth Star-Telegram published a damning report revealing that the arrest affidavit for Guyger contradicted the search warrant for Jean's apartment. Guyger had claimed in the initial affidavit that she saw a "large silhouette" across the room when she entered Jean's apartment; the search warrant, conversely, states that Jean "confronted the officer at the door" after she opened the door "with a set of keys."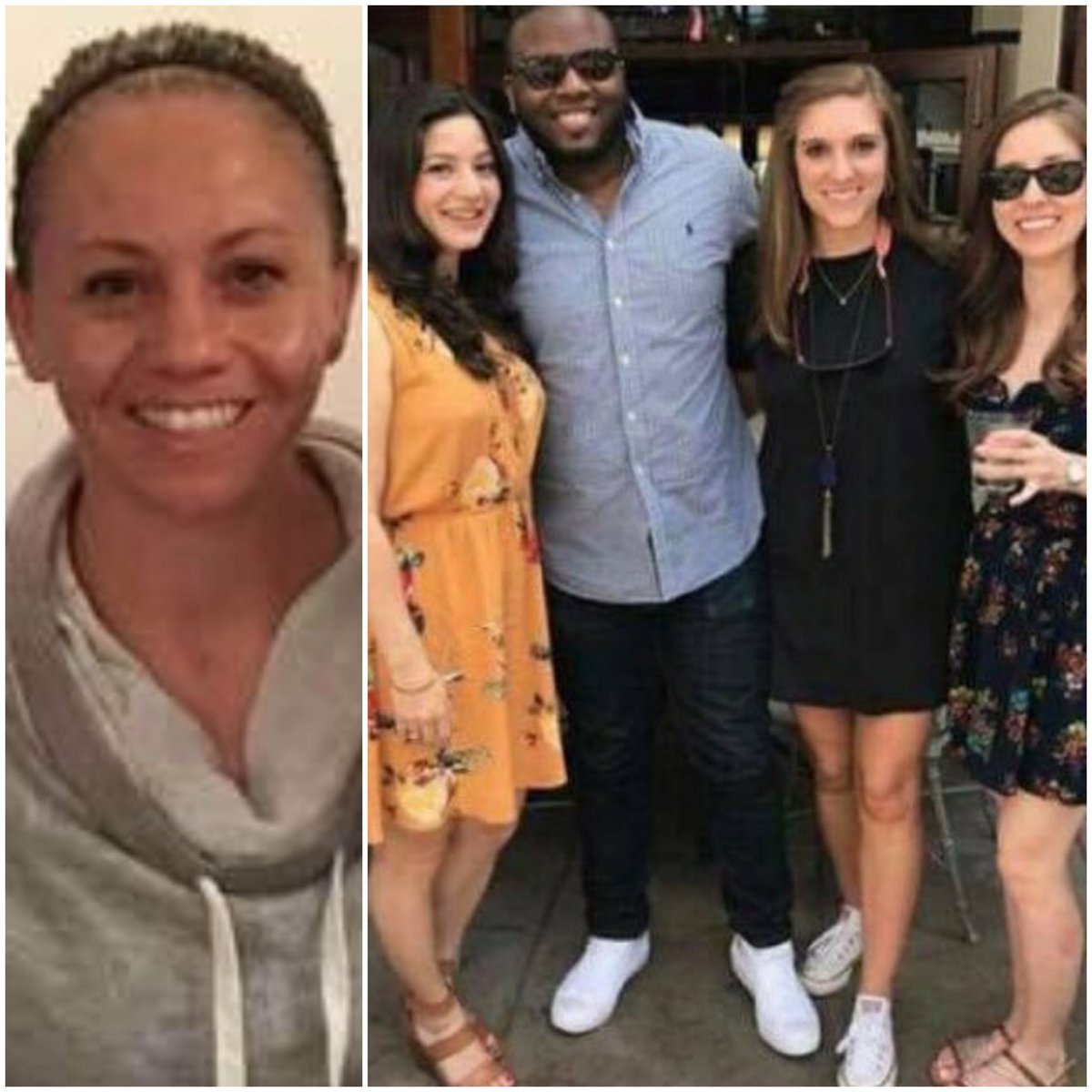 What charges does Guyger face?
On Sunday — three full days after the shooting — Guyger was charged with manslaughter and released on $300,000 bond. However, Dallas County district attorney Faith Johnson told reporters on Monday that Guyger could face a more serious charge.
"The grand jury will be that entity that will make the final decision in terms of the charge or charges that will come out of this case," she said. "We prepare to present a thorough case to the grand jury of Dallas County, so that the right decision can be made in this case."
How is the public responding to the shooting?
On Monday, the Dallas Morning News reports that more than 100 demonstrators gathered outside police headquarters in Dallas to protest last week's shooting.
"Race matters," yelled former Dallas City Council member Diane Ragsdale, who calls Jean's murder a tragic instance of racist police brutality.
Link to entire report/ video: Everything We Know About the Off-Duty Cop Who Shot and Killed