The republican Senator Jeff Flake of Arizona who sits on the US Senate Judiciary Committee, has the power to delay by himself, the confirmation hearing for Judge Brett Kavanaugh to become the next US Supreme Court justice.
According to the Washington Post just now, Senator Jeff Flake, of Arizona, who is a Republican and a member of the Judiciary Committee, has said that a vote on Brett Kavanaugh's nomination to the Supreme Court should be delayed, until his latest accuser (Christine Blasey Ford) can testify.
As the story says:
"In an interview with The Post, Flake said that Ford "must be heard" before a committee vote."

"I've made it clear that I'm not comfortable moving ahead with the vote on Thursday if we have not heard her side of the story or explored this further," said Flake, who is one of the committee's 21 members. Republicans hold an 11-to-10 majority on the panel and Flake's opposition to a vote could stall the nomination…."

"For me, we can't vote until we hear more," he said."
This sounds great as long as Senator Flake backs up his words with action, this time.
Here's the rest of the story…
On September 17, 2018, BBC News published the following report, "Brett Kavanaugh: Republican senators call for vote delay"
Excerpts:
"A number of Republicans have said the vote on US President Donald Trump's Supreme Court nominee, Brett Kavanaugh, should be paused while allegations of sexual assault are properly heard."
"It comes after Christine Blasey Ford accused Mr Kavanaugh of attacking her."
"The allegation, which Mr Kavanaugh has denied, emerged days before the Senate Judiciary Committee is due to vote on his appointment to the Supreme Court."
"Leading Democrats have called for a delay while the issue is investigated."
"That call has been echoed by Republican Senator Jeff Flake, who sits in the Senate Judiciary Committee."

"We need to hear from her," he told news website Politico. "And I don't think I'm alone in this."

"The Arizona senator is not the only Republican to voice concerns over Mr Kavanaugh's appointment being pushed through at speed, in light of the allegations."

"Tennessee's Bob Corker also said the vote should be delayed until Mrs Ford is heard, while Lisa Murkowski told CNN a delay was something "they might have to consider"."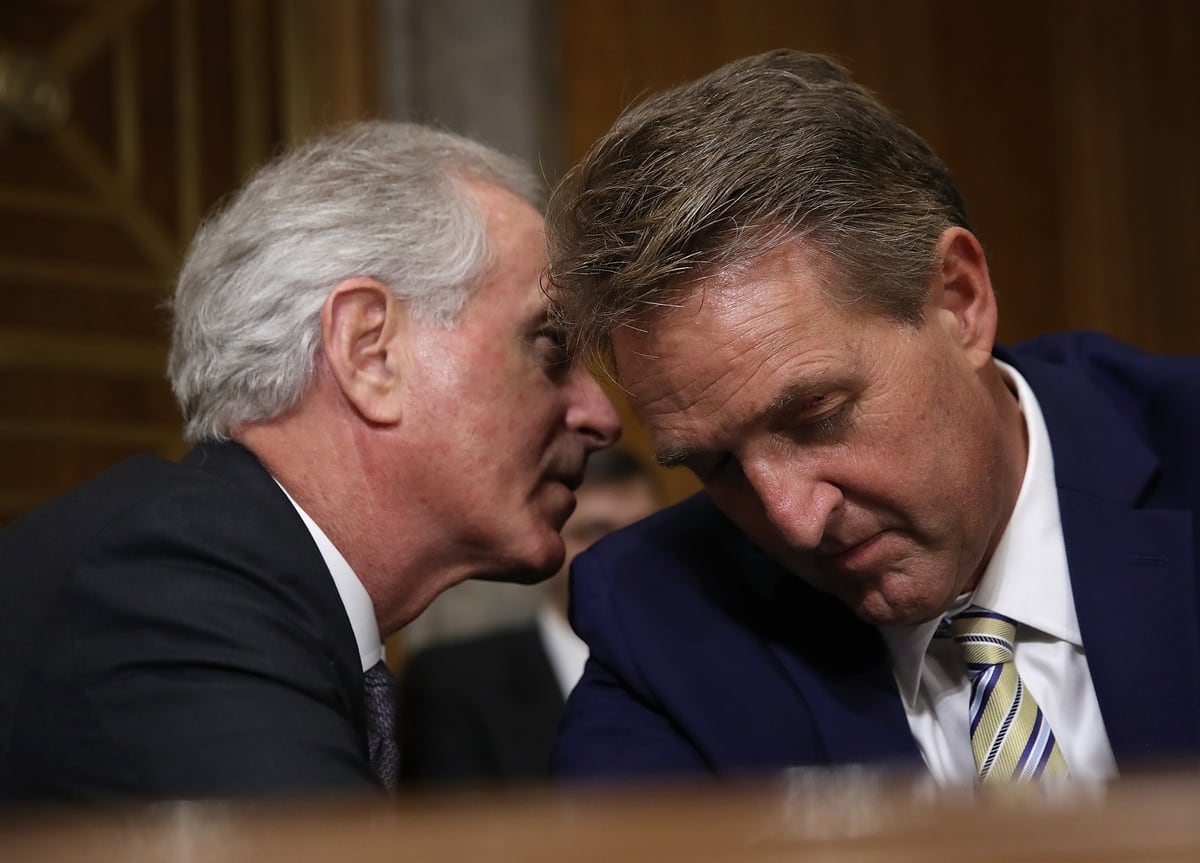 What has been alleged?
Mrs Ford, a professor of psychology at Palo Alto University, detailed her allegations in the Washington Post at the weekend.
She told the newspaper she believed the incident happened in 1982, when she was 15 and Mr Kavanaugh was 17.
She said Mr Kavanaugh and a friend had allegedly "corralled" her into a bedroom at a gathering. Mr Kavanaugh and his friend were both drunk, she says."
"The Washington Post reported her account as follows: "While his friend watched, she said, Kavanaugh pinned her to a bed on her back and groped her over her clothes, grinding his body against hers and clumsily attempting to pull off her one-piece bathing suit and the clothing she wore over it.
"When she tried to scream, she said, he put his hand over her mouth."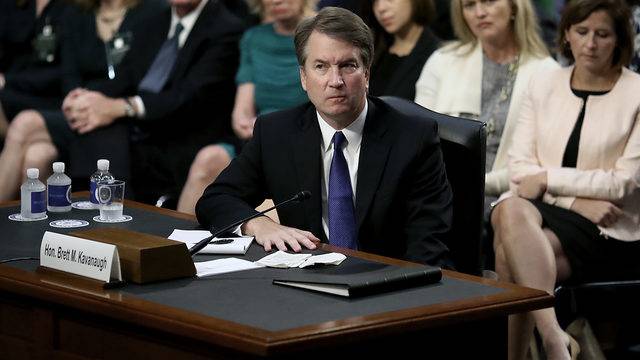 Mr Kavanaugh issued his denial last week. "I categorically and unequivocally deny this allegation. I did not do this back in high school or at any time"
"Mark Judge, who has been named as the third person in the room, told The Weekly Standard the allegations were "absolutely nuts".
"Mrs Ford said she spoke of the alleged attack a couple of times over the subsequent decades."
Mr Trump's nomination of Mr Kavanaugh revived the pain of the memory, she said, prompting her to approach Democratic lawmakers with her allegations in July.

Why do a few worried Republicans matter?
"Mr Kavanaugh, 53, was questioned during four days of hearings at the Senate Judiciary Committee last week, which are now complete."
"The committee is due to vote on Thursday on whether his nomination should go forward to a full vote in the Senate."
"If chosen for the lifetime appointment, Mr Kavanaugh would be expected to tilt the Supreme Court's balance to the right."
"But the Republicans only have a single-vote majority on the committee, which they control 11 to 10, while they hold the Senate by just 51-49."
"Mr Kavanaugh is strongly opposed by some Democrats for his views on issues such as abortion, and it seems unlikely any of them will cross the aisle to vote with their Republican colleagues."
"Senate Democratic leader Chuck Schumer has already said that to push through a vote on Thursday would be an "insult" to American women."
"This means it would take just Mr Flake to potentially derail Thursday's committee vote, while only two Republican defections would swing the outcome away from Mr Kavanaugh in the Senate."
"A spokesperson for Senator Chuck Grassley, the Judiciary Committee's Republican chairman, said he was "actively working" to set up bipartisan calls to Mr Kavanaugh and his accuser, Mrs Ford, as a result of the allegations."
See: Flake's revenge? Trump antagonist holds power over Supreme Court / Politico…