My recent past blogs have covered the news regarding the Supreme Court nominee Brett Kavanaugh, ad nauseam, and so I'm covering this one NYT news item:
Deborah Ramirez (who has accused Judge Kavanaugh of flashing her and expecting her to touch him while both were at Yale University) and Brett Kavanaugh came to Yale from very different backgrounds, but their college circles overlapped.
Here's what we know about their time on the Ivy League campus in the 1980s.
Here's some of the rest of the news…
On September 26, 2018, Chris Stanford, Jillian Rayfield and Mary Hui of the New York Times penned a report on the latest news items, "Brett Kavanaugh, Bill Cosby, Dunkin' Donuts: Your Wednesday Briefing"
Excerpts:
Bill Cosby's fall ends in a prison sentence
The entertainer, once a towering figure in popular culture, left a courtroom in handcuffs on Tuesday after being sentenced to three to 10 years for sexually assaulting Andrea Constand in 2004.
"Mr. Cosby, this has all circled back to you," the judge said. "The day has come. The time has come."
"Mr. Cosby, 81, was denied bail and ordered to prison immediately. He has said he will appeal, and his lawyers framed the sentence as an unjust product of the #MeToo era after the "most racist and sexist trial" in U.S. history."
• "The victim's statement: Read what Ms. Constand submitted to the court."
• "Reaction: We collected some of the responses from inside the courtroom and beyond."
President Trump at the U.N.
The president doubled down on his "America First" policy on Tuesday in a speech before the U.N. General Assembly, offering praise for Kim Jong-un of North Korea and condemning Iran's government as a "corrupt dictatorship."
But his remark that in two years his administration "has accomplished more than almost any administration in the history of our country" had an unexpected reaction: murmurs and laughter from the crowd.
• Video: Mr. Trump seemed surprised by the laughter: "I did not expect that reaction, but that's O.K."
• Best of late-night TV
Stephen Colbert addressed President Trump's appearance before the U.N. General Assembly: "Don't worry, Mr. President, they're not laughing at you — they're laughing with each other at you."
The growing cost of U.S. debt
Tax cuts, spending increases, and rising interest rates are making debt more expensive — so much so that the federal government may soon be paying more in interest than it spends on the military.
The deficit is expected to reach nearly $1 trillion next year, the highest level since 2012.
• The perils: Ballooning interest means that the government has less to spend on other parts of the budget. The government also risks having limited room to maneuver if the economy slows.
Noteworthy
What we're reading
John Schwartz, a climate change reporter, recommends this article in The Dallas Morning News: "This stunning investigation of Atmos Energy's natural gas lines found that two dozen homes have exploded since 2006 because of leaking natural gas, leaving nine dead and 22 injured, even though government officials have urged the replacement of aging cast-iron pipelines for decades. The story will leave you frustrated and angry, and will remind you why good journalism is difficult — and important."
Back Story by Aodhan Beirne
"Every once in a while in the history of mankind, a book has appeared which has substantially altered the course of history," Senator Ernest Gruening of Alaska told Rachel Carson, praising her book "Silent Spring."
"The book, published 56 years ago this week, warned of the devastating environmental effects of pesticides, specifically DDT. Indiscriminate use of the chemicals, she said, was killing wildlife."
"Ms. Carson had already written three books, about the ocean and marine biology, but it was "Silent Spring" that awoke public and political consciousness about environmentalism."
"Almost immediately, President John F. Kennedy opened an investigation into the use of pesticides."
"Despite a campaign by the chemical industry to discredit Ms. Carson's research and to dismiss her as a communist-sympathizing spinster, the presidential report corroborated her claims."
"President Richard Nixon established the Environmental Protection Agency in 1970, and the U.S. banned most uses of DDT two years later."
"A writer at the E.P.A. later referred to the agency as "the extended shadow of Rachel Carson."
"Ms. Carson would not live to see the full impact of her work. She completed "Silent Spring" while battling breast cancer, and died in 1964. She was posthumously awarded the Presidential Medal of Freedom in 1980."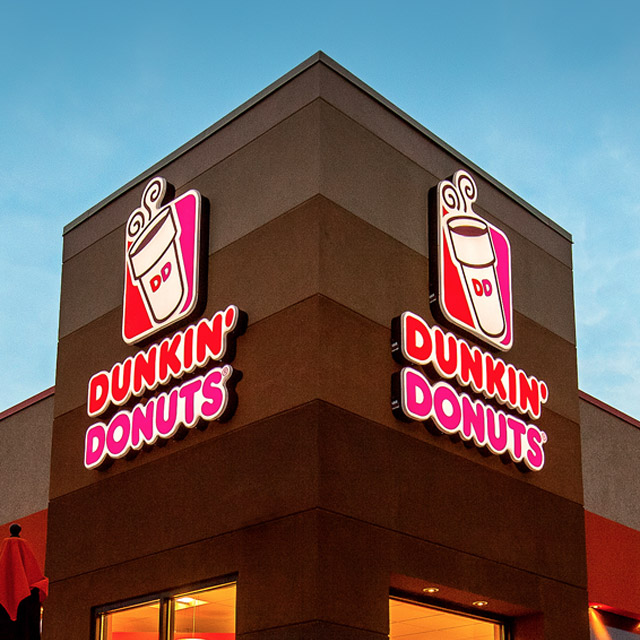 Business
• USAReally might look like any other fledgling news organization. But some cybersecurity experts say it may be part of a retooled Russian propaganda operation.
• Dunkin' Donuts is removing "donuts" from its name starting next year. It's a nod to the chain's beverage sales, which make up 60 percent of its business.
Link to entire report: Brett Kavanaugh, Bill Cosby, Dunkin' Donuts: Your Wednesday Briefing