When the FOX TV News reporter Chris Wallace announces that Dr. Christine Blasey's testimony before the US Senate Judiciary Committee hearing was a disaster for republicans, that is not good news for the Republican Party with its already prior negative branding with regards to women voters.
As per a 9/27/18 Crooks and Liars blog by Karoli Kuns:
"Extremely emotional, extremely raw, and extremely credible," Chris Wallace said with regard to her testimony."
"Nobody could listen to her deliver those words and talk about the assault and the impact it has had on her life and not have your heart go out to her," he continued."
"After observing that there was no question she had been traumatized, Wallace pronounced the format to be a "disaster for Republicans," observing that by handing over questioning to a prosecutor they had taken away their ability to question her in a more effective way."
"I'm not sure what is more effective. Dr. Blasey Ford is credible, sincere, and doing her civic duty. For that she's been rewarded with this circus instead of respected for her courage.
"Wallace is right. It's a disaster for Republicans."
See: Full transcript: Christine Blasey Ford's opening statement … – Politico
Here's the rest of the story…
On September 27, 2018, Elana Schor and Burgess Everett of Politico penned the following report, "Ford '100 percent' certain Kavanaugh assaulted her"
Excerpts:
"A "terrified" and visibly emotional Christine Blasey Ford described in vivid detail on 9/27/18 her allegation that Brett Kavanaugh sexually assaulted her in 1982, giving little ground to a GOP outside counsel questioning her."
"In front of rapt senators from the Senate Judiciary Committee, Ford explained how the Supreme Court nominee and his friend Mark Judge took her into a room at the party and how the alleged assault changed the course of her life."
"I believed he was going to rape me," Ford said. "I believed Brett was going to accidentally kill me."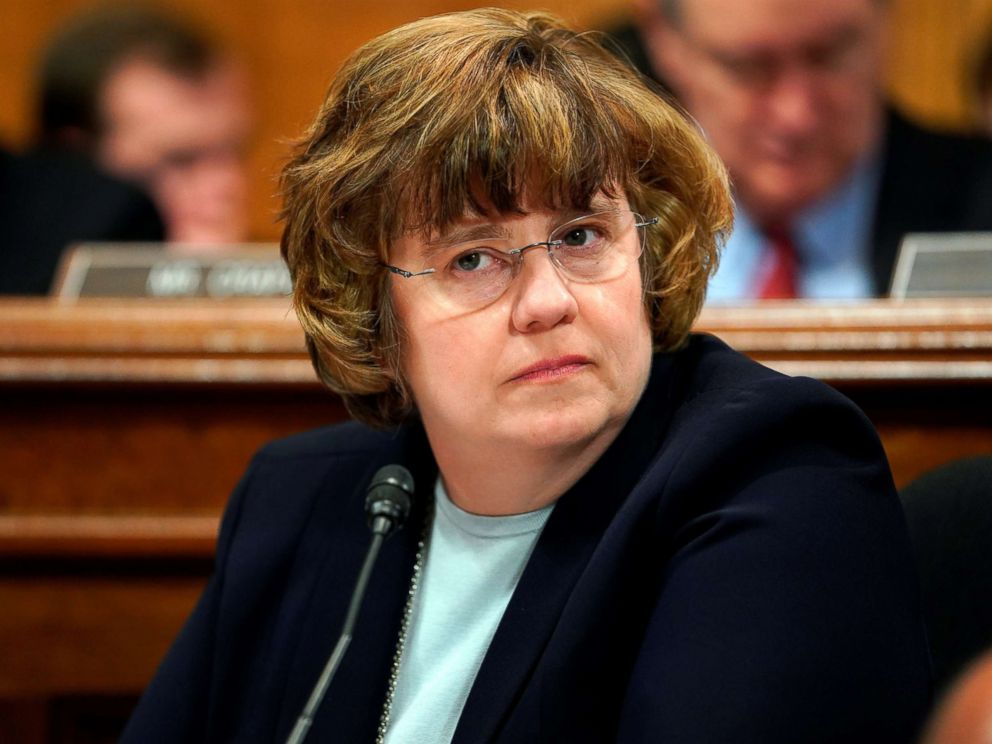 "Subtly addressing questions from some Kavanaugh supporters about why she didn't come forward earlier, Ford recalled that she had told herself she "should just move on" because she wasn't raped. And questioned by Senate Minority Whip Dick Durbin (D-Ill.), Ford said that she was "100 percent" certain that it was Kavanaugh that assaulted her and nobody else."
"One of Kavanaugh's staunchest supporters praised Ford as he left the hearing room for a break.
"It's too early to make those kind of determinations" about credibility, Sen. Orrin Hatch (R-Utah) said, "but she's a good witness. She's articulate. She's an attractive person."
"Hatch added that the outside counsel, veteran Arizona sex crimes prosecutor Rachel Mitchell, will question Kavanaugh."
"We think the more we stay out of it the better off it's going to be," said Hatch, who wasn't speaking for all Republicans."

"While Democrats questioned Ford directly, Republicans outsourced the first portion of the hearing entirely to Mitchell, an outside lawyer brought in to question Ford on behalf of the panel's 11 GOP men. Mitchell questioned Ford about the details of her memory regarding the night and her recollections of it to the media, focusing at one point on media reports that Ford was unable to fly due in part to the consequences of her alleged trauma."
"Ford held her ground, describing air travel as "anxiety-provoking" but telling senators that she did take a plane to Washington for her testimony."
"Senate Republicans huddled together after the first portion of the hearing. "We're just getting started," Senate Majority Whip John Cornyn (R-Texas) said when asked about Ford's emotional testimony. "Ask me after everybody asks questions."
"Democrats had a different view: "I don't know how any of my Republican colleagues … could possibly vote for Brett Kavanaugh," said Sen. Kirsten Gillibrand (D-N.Y.)."
"Mitchell used her time to ask Ford about potential discrepancies in her written statement before passing a polygraph exam in August, as well as in the July letter she sent Sen. Dianne Feinstein of California, the committee's top Democrat. As the outside attorney kept an even tone, Ford sought to expand on her memories and told Mitchell there were no "corrections" to her allegation."
"The GOP counsel questioned Ford on whether she was drinking before the gathering or was on any medication. Ford said no. She then told Sen. Patrick Leahy (D-Vt.) that she would not mix up Kavanaugh or Judge and recalled the "uproarious laughter" between them at her expense during the incident."
"Ford offered only minor alterations and made no substantive changes to her story other than to ask the committee to probe when Judge, Kavanaugh's friend, worked at a Safeway in Montgomery County to pinpoint when the incident occurred. She said she encountered Judge at a Safeway "six to eight" weeks after the incident and he did not want to speak to her after previously being friendly. Judge refers in one of his books to having worked at a supermarket during high school."
"I said hello to him. And his face was white and was very uncomfortable saying hello back," Ford recounted. "He was just nervous and not really wanting to speak with me. He looked a little bit ill."
"Judge has told the committee he does not want to testify, and the GOP has declined to force him to despite calls for a subpoena."
"Ford took the stage in the eye of a bitter partisan storm the likes of which Washington hasn't seen in decades. Kavanaugh will follow her after each senator questions her — or in the case of Republicans, defers questions to Mitchell."
"Ford's husband did not attend the hearing, according to a source familiar with its logistics, so he could stay behind in California to take care of their children amid death threats the professor has received."
"Beyond the scope of Ford's specific account claim, their appearance will have sweeping political consequences for both parties, the #MeToo movement raising awareness of sexual misconduct, and the famously hidebound Senate."
"Judiciary Chairman Chuck Grassley (R-Iowa) opened the hearing by apologizing to both Kavanaugh and Ford, citing the "vile threats" both have received since Ford's allegation became public. Grassley then vocally defended the way the GOP has handled Ford's claim, hailing its "thorough investigation," and citing former Vice President Joe Biden to counter Democratic frustration that Republicans have declined to seek an FBI inquiry into her allegation against Kavanaugh."
"Feinstein, the committee's top Democrat, opened her remarks by reiterating that she initially declined to refer Ford's claim to law enforcement in order to protect the professor's desire for confidentiality. Feinstein also called for a reexamination of the treatment of women who publicly allege sexual misconduct against powerful men, 27 years after Anita Hill testified on her sexual harassment allegations against now-Justice Clarence Thomas."
"How women are treated in the U.S. with this kind of concern is really wanting a lot of reform," Feinstein said."
"She also referred to 2 additional allegations brought forward against Kavanaugh recently by other women; Grassley shot back that he was "sorry you brought up the unsubstantiated allegations of other people." Sen. Kamala Harris (D-Calif.) later chided the committee for not providing everyone with documents that Mitchell was questioning Ford about; Grassley said he was "rudely interrupted."
Link to entire report/ video: Ford '100 percent' certain Kavanaugh assaulted her – POLITICO
See: Silence on Wall Street. Tears in a retirement home. The country watches/ Washington Post …