It's time to go down history lane. People in a bubble like our GOP lawmakers do not come across many men accused of sexual criminal behaviors. They are much less likely to be a victim of sexual assault and so it is hard for them to put themselves in the shoes of females harmed in this way.
These GOP Grumpy Old Perverts like those members of the US Senate Judiciary Committee think that these sexual predators /perpetrators wear a sign on their heads where you can just tell. But most look really nice, they even are those nice priests who had a high relocation rate.
Women who have been abused by men get that these same guys can look great to others. And so they are afraid to tell/ fearing that they will be the ones who will not be believed.
Dear GOP lawmakers, please know that "we women" do not want to live in this world anymore, and we will be fighting back. If you wonder who those pesky protesters are, take a second look. Too often, they are the victims who you are choosing to ignore because it is too inconvenient for you to face them, look them in the eyes to see/ feel their anger.
We get that Judge Brett Kavanaugh is a Washington DC fixture. Many of you have worked closely with him to where you admire him and are even friendly with him. At one time the Supreme Court Justice Elena Kagan who was Dean of the Harvard Law School probably got know Judge Kavanaugh on a personal level. He probably knows the other conservative Justices like the Chief Justice John G. Roberts Jr. who he assisted through the confirmation process.
His insider status has roots in politics dating back to the George W. Bush White House. As a judge, he has written almost 300 opinions for the D.C. Circuit in 12 years. He's most likely worked with other republican conservatives like the FBI Director Chris Wray and the DOJ Deputy Attorney General Rod Rosenstein.
See:  SCOTUSBlog notes.
How could this man possibly be the same one who allegedly sexually assaulted Dr. Christine Blasey Ford with a friend while she was in high school? Welcome to the real world outside of your bubble. This scenario happens all the time.
Judge Brett Kavanaugh may have been falsely accused, but you don't know this with absolute certainty as the FBI extended background check on Judge Brett Kavanaugh ordered only after Dr. Ford gave her testimony on 9/27/18 before the US Senate Judiciary Committee, had its scope severely limited by the White House Counsel Don McGahn, who just happens to be another close friend to the judge.
"We women" are not fooled by the GOP talking point that Judge Kavanaugh had been cleared by 6 prior background checks. We are well aware that these checks rarely date beyond a 10 year period or by going back to age 18 if the applicants are younger than 28 years old, unless there's a red flag.
That others may have been politically motivated to get Dr. Ford's story out in the public sphere, does not make her story less true. Reporters and others smell that all was not kosher with the fast tracking of this judge to where investigative journalists and others will be conducting the research you all failed to do.
Just pray that they never find out that you knew some of the judge's history for excessive binge drinking and sexual misadventures that you discounted because you all know Judge Kavanaugh so well.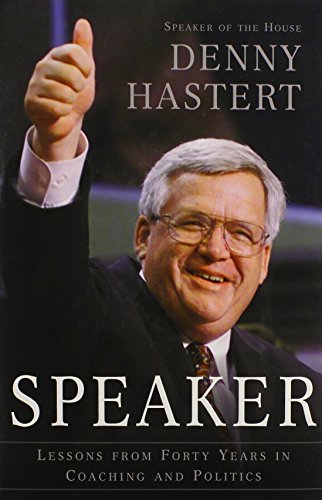 May I remind all of you of the longest running beloved former Speaker of the House of Representatives J. Dennis Hastert. What if a congressional page had come to you all in the 1990s to tell you of about a story of being molested by him. Would you have believed this page? Would you have investigated to where you learned that he was a serial child molester?
This win that you are patting yourselves in the back for as this was a hard won victory, may very well come back to haunt you. Just remember that it was you who chose not to truly listen to Dr. Ford.
P.S. Where is the architectural drawing for Timmy Gaudette's 1982 home as noted by Judge Kavanaugh on his 1982 calendar for the date of July 1st, the Thursday before the major US holiday of July 4th?
Here's the rest of the story…
On July 18, 2017 Liam Stark of the New York Times penned the following report, "Dennis Hastert, Ex-House Speaker Who Admitted Sex Abuse, Leaves Prison"
Excerpts:
"J. Dennis Hastert, the former speaker of the House of Representatives, was released from a federal prison on Monday and moved to a Chicago halfway house where he will serve the rest of his 15-month sentence for illegally structuring bank withdrawals he used to buy the silence of a former student he sexually abused."
"Justin Long, a spokesman for the Federal Bureau of Prisons, said on Tuesday that Mr. Hastert left the Federal Medical Center in Rochester, Minn., on Monday and was now under the jurisdiction of the Chicago Residential Reentry Management Office. That office provides inmates nearing their release dates with services like employment counseling, job placement and tips on managing their finances."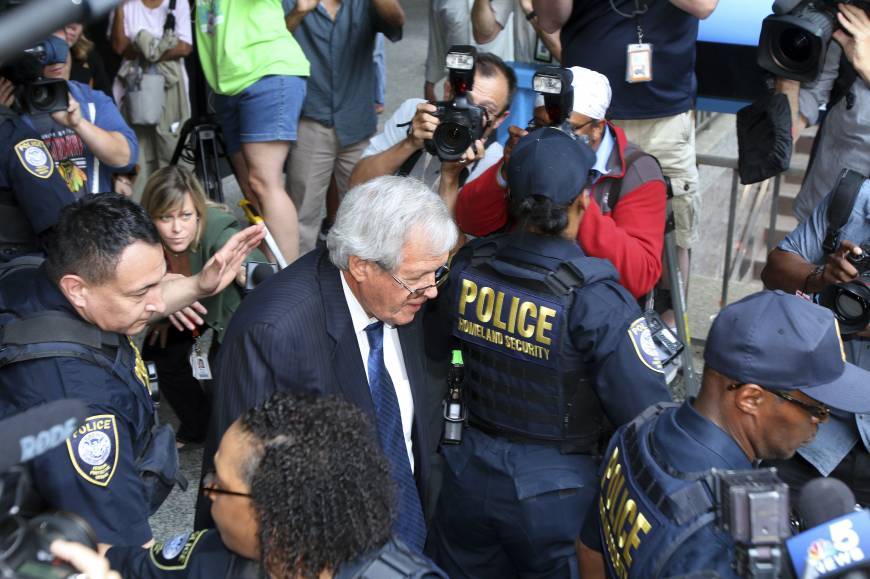 "The location of Mr. Hastert's halfway house is not public information, Mr. Long said. He said the former House speaker was scheduled to be released from federal custody on Aug. 16."
"Mr. Hastert, 75, the longest-serving Republican House speaker in history and once one of the country's most powerful politicians, pleaded guilty in 2015 to withdrawing $952,000 from his accounts at four banks in at least 106 separate transactions that were small enough to allow him to evade reporting requirements."
In the 2015 plea agreement, Mr. Hastert said he gave the money to a person identified only as "Individual A" as part of a $3.5 million deal between them "to compensate for and keep confidential his prior misconduct against Individual A."
The plea deal does not explicitly say that Mr. Hastert sexually abused Individual A, but at his sentencing last year, the former House speaker admitted for the first time that he sexually abused the teenage wrestlers he coached at Yorkville High School in Yorkville, Ill., where he worked from 1965 to 1981. Federal prosecutors have said that Individual A is one of at least four boys, as young as 14, molested by Mr. Hastert decades ago.
"I want to apologize to the boys I mistreated when I was their coach," Mr. Hastert said at his sentencing in 2016. "What I did was wrong and I regret it."
But Judge Thomas M. Durkin of Federal District Court rebuked him at his sentencing as "a serial child molester" and asked him about at least three other specific victims: Scott Cross, who spoke at the sentencing, a man identified only as "Victim B," and Stephen Reinboldt, a repeated victim of Mr. Hastert's who died of AIDS in 1995.
"Some actions can obliterate a lifetime of good works," the judge said at the time. "Nothing is more stunning than having 'serial child molester' and 'speaker of the House' in the same sentence."