The news has gone public that the United Nations Ambassador for the USA, Nikki Haley plans to exit this role by the end of the year 2018. The republican President Donald J. Trump has accepted her resignation, but unlike previous cases, she appears to be leaving on good terms.
There are speculations as to why she's taking this step at this time. It ranges from her being relegated to less time with the president and foreign policy decisions because of the advent of the Secretary of State Mike Pompeo and John Bolton of the National Security Council to just about anything else.
This is a developing story.
Here is the rest of the story…
On October 9, 2018, Jonathan Swan of Axios penned the following report, "Scoop: Trump has accepted Nikki Haley's resignation"
"President Trump has accepted Nikki Haley's resignation as UN Ambassador, according to two sources briefed on their conversation. The timing of her departure is still unclear, the president promised a "big announcement" with her at 10:30 a.m."
"What we're hearing: Haley discussed her resignation with Trump last week when she visited him at the White House, these sources said. Her news shocked a number of senior foreign policy officials in the Trump administration."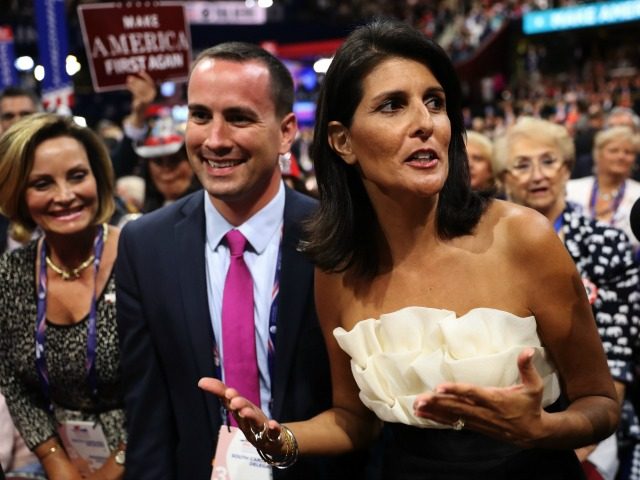 "Background
: Haley, the former governor of South Carolina, was easily confirmed four days after President Trump's inauguration in 2017."