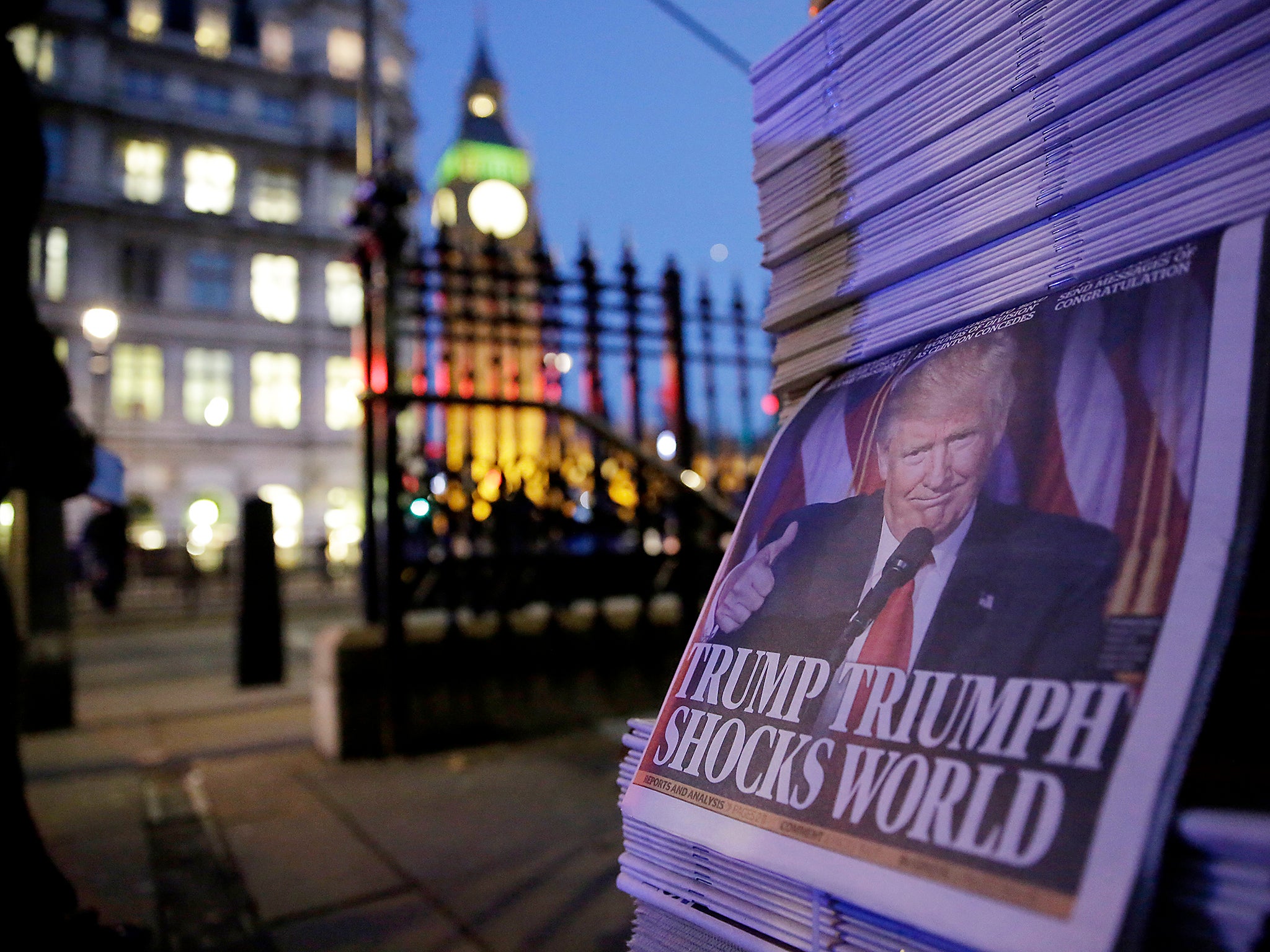 Do you think the republican President Donald J. Trump gets how his declaring the press as the "enemies of the American peoples" and his attraction to totalitarian leaders, could possibly  send mixed signals to those countries like Saudi Arabia regarding the treatment of its journalists?
It turns out that Saudi Arabian officials had banned the writings of Jamal Khashoggi in 2016 because he had been critical of the leadership style of the republican US President Donald Trump.
This mixed signaling by President Trump may explain why Saudi Arabia may have thought it had license to murder this same Saudi Arabian national, Jamal Khashoggi who had become a permanent legal resident of the USA, working for the Washington Post.
He was murdered on October 2, 2018 as he entered a Saudi Arabian consulate in Istanbul to obtain proof of his divorce to his ex-wife. His fiancee had been waiting for him outside the consulate but he never exited the building.
As per Turkish officials It appears that there were Saudi operatives sent to its embassy in Istanbul by MBS/ the Crown Prince Mohammed bin Salman,  to await the arrival of Mr. Khashoggi, and after his arrival, to murder and dismember him, and then to return to Riyadh. Purportedly, there's a video showing him entering the embassy but there is none detailing his exit.
US and Turkish officials have told The Washington Post that there are audio and video recordings proving Khashoggi was tortured and murdered inside the Saudi consulate in Istanbul.
Can you believe that in a 10/11/18 FOX TV interview, that the republican President Donald Trump boldly described that the relations between the US and Saudi Arabia, as being excellent? His immediate reaction was to worry about an arms deal that the Sauds have promised but not yet purchased/ consummated/ closed.. This is a projection by President Trump of a $110 billion dollar deal that is considered another pie-in-the-sky wish with no substance in fact.
Another important point is that there have been news reports about how the US intelligence community had picked up chatter involving officials from Saudi Arabia planning his abduction. It would be standard for the US president to have been notified. Thus, there is the question as to why Mr. Khashoggi and others with a need to know,  had not been informed.
Read: The U.S.-Saudi relationship is out of control/ The Atlantic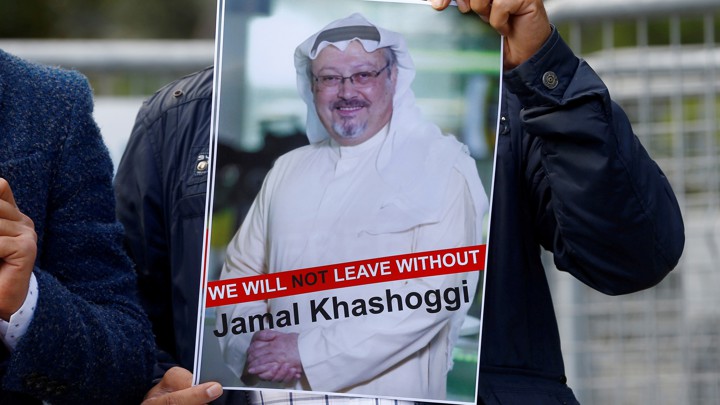 Turkish officials not only are providing useful intel to the US intelligence community, they have made the goodwill gesture of releasing the American pastor Andrew Brunson from house arrest, a move that will end his 24-month imprisonment and allow him to fly home to the USA, and that signaled a truce of sorts in a heated diplomatic dispute between Turkey and the United States.
As per the 10/12/18 New York Times report by Carlotta Gall, "Mr. Brunson was sentenced to three years, one month and 15 days in prison, but the judge lifted all judicial controls — including a ban on travel — leaving him free to leave the country immediately, because of a reduction for good behavior and in view of time served."
"Mr. Brunson left the courthouse by car shortly after the decision was announced, and American officials following the case said he would return home to Izmir before departing for the United States on Saturday morning (10/13/18). Turkish news outlets reported late on Friday evening that Mr. Brunson had departed his home for the airport."
"The Trump administration had pressed hard for the release of Mr. Brunson, an evangelical pastor who runs the small Resurrection Church in Izmir. He was one of two dozen Americans detained in the aftermath of a failed coup in 2016 and was charged with aiding terrorist groups and espionage, charges he denies."
Here's the rest of the story…
On December 5, 2016, Samuel Osborne of the Independent penned the following report, "Saudi Arabia bans journalist for criticising Donald Trump" ("Jamal Khashoggi said Mr Trump's Middle East stance is 'contradictory')
Excerpts:
"A Saudi Arabian journalist and commentator has been banned by his country for criticising US President-elect Donald Trump."
"Jamal Khashoggi has been banned from writing in newspapers, making TV appearances and attending conferences, Middle East Eye reports."
"After Mr Khashoggi criticised Mr Trump's Middle East policies at a Washington think-tank on 10 November, an official Saudi spokesman said he did not represent the Kingdom in a statement to the Saudi Press Agency."
"Speaking at the Washington Institute, Mr Khashoggi described Mr Trump's stance on the Middle East as "contradictory", BreakingEnergy.com reported."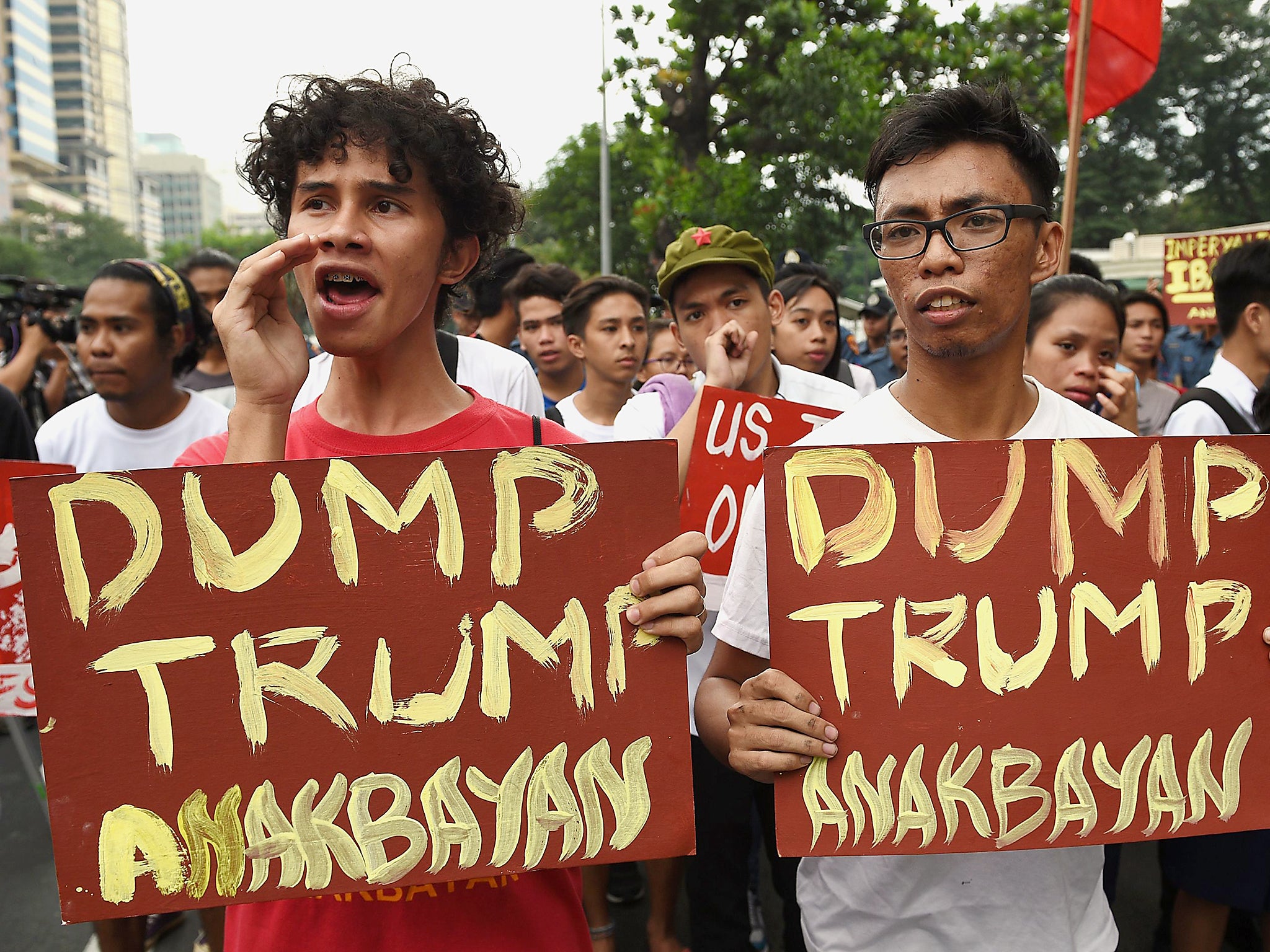 "Mr Khashoggi said that while Mr Trump has been vocally anti-Iran, he has hinted he will support President Bashar al-Assad in Syria's civil war, a move which will ultimately bolster Iran."
"The expectation that 'Trump as president' will be starkly different from 'Trump as candidate' is a false hope at best," he added."
"Mr Khashoggi was also quoted in a Washington Post article discussing potential changes in the Middle East as a result of Mr Trump's election victory."
"In the article, he described hopes for a regional reconciliation as "wishful thinking" which he said was at odds with Mr Trump's "apparent determination to ally more closely with Russia".
"He added: "When his advisers show him the map, will he realize supporting Putin means supporting the Iranian agenda?"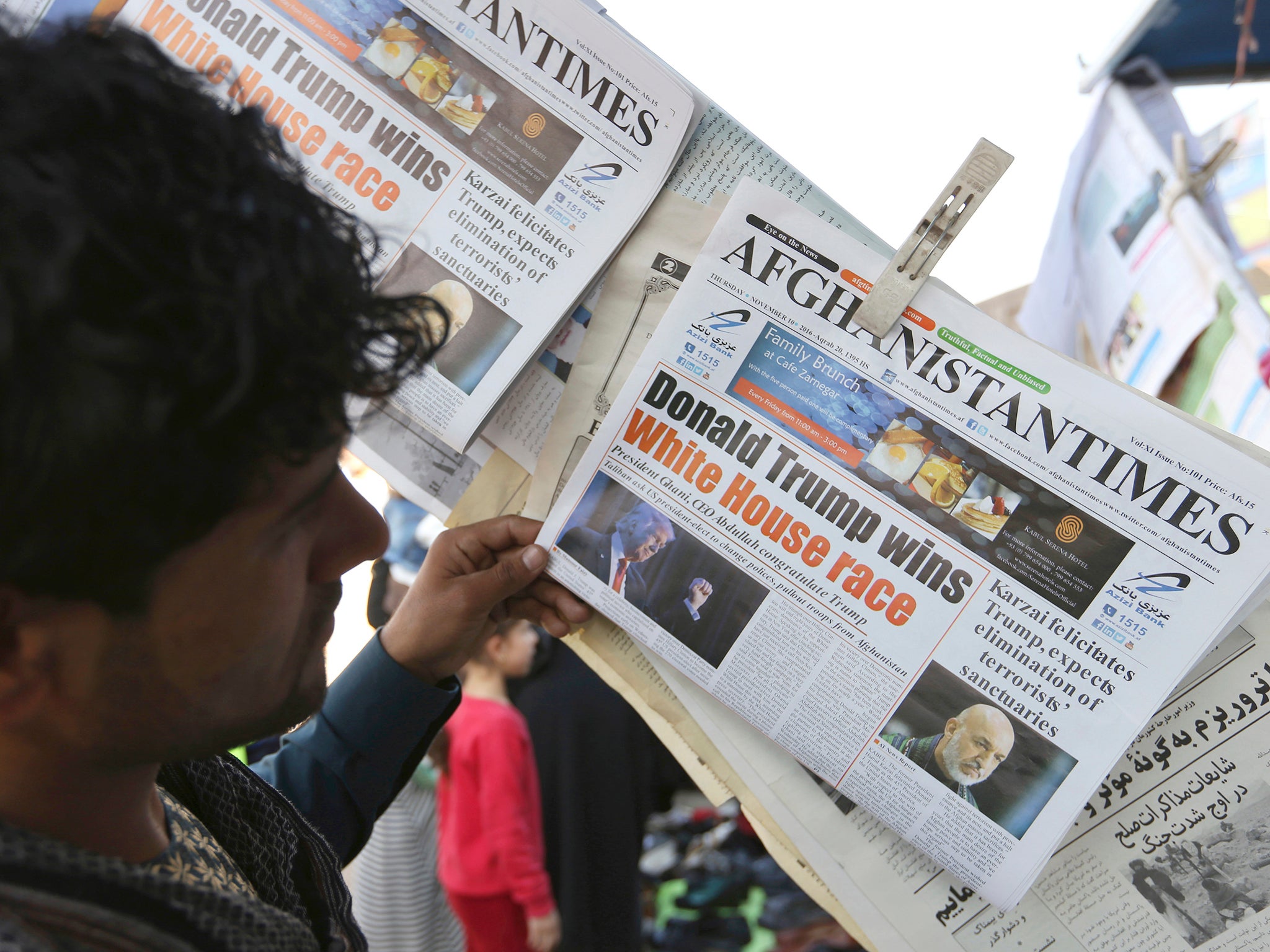 "Mr Khashoggi's weekly column in the Al Hayat newspaper did not appear this week, despite being published every Saturday for nearly 5 years."
"He previously held the position of editor-in-chief at a number of Saudi newspapers, including The Arab Times and Al-Watan."