Ever since the republican President Donald Trump and his GOP sycophants have been accusing peaceful protesters who invaded the US Capitol area around the first week in October 2018 to voice their anger over the confirmation of Judge Brett Kavanaugh to the US Supreme Court after he had been accused of past sexual misdeeds, of being mob-like.
They have been dropping insinuations that these mob-like protesters had been paid by George Soros, an assertion which of course has been debunked by numerous credible fact checkers.
But I had been openly wondering if their pointing the fingers at these (non-Trumpian) protesters for misbehaving, was a form of projection, as they could not begin to compete with the angry, foaming at the mouth, screaming folks who attend the president's rallies.
Then I pondered the question, what if many of the Tea Party protesters had been paid by big GOP donors during the Democratic administration of President Barack Obama, which would explain in part, why they would accuse these recent protesters of being paid activists.
The president is holding rallies to motivate his base of voters to get out and vote to mitigate against the expected loss of republican held seats in the US Congress, especially the US House of Representatives (the lower House).
The big issue on the minds of most voters has to do with access to affordable healthcare insurance and the continued automatic coverage for preexisting conditions, both issues that the GOP lawmakers have been fighting against.
Here is the rest of the story…
On October 12, 208, Susan B. Glasser of the New Yorker has penned the following analysis, "I Listened to All Six Trump Rallies in October. You Should, Too" ("It's not a reality show. It's real.")
Excerpts:
"From the start of the Trump Presidency, many Beltway wise men, and more than a few of Donald Trump's own advisers, said, Don't pay attention to the tweets; forget the overheated language and the alarming one-liners coming out of Trump's constant campaign-style rallies. Pay attention to the policy. They repeated this even after Trump fired his White House chief of staff and Secretary of State on Twitter, and started making policy announcements to his followers that his advisers didn't know about. They are still, essentially, telling us to disregard what the President says. On Thursday, that was exactly the response offered by Trump's chief economic adviser, Larry Kudlow, when he was asked about a series of attacks by the President on the "loco" Federal Reserve, which Trump said had "gone crazy" by raising interest rates and, in his view, causing the week's precipitous stock-market decline. "The President says a lot of things," Kudlow told reporters on the drive outside the White House, where Trump's advisers are often found in the mornings, cleaning up this or that remark from the President. "He has a lot of fun."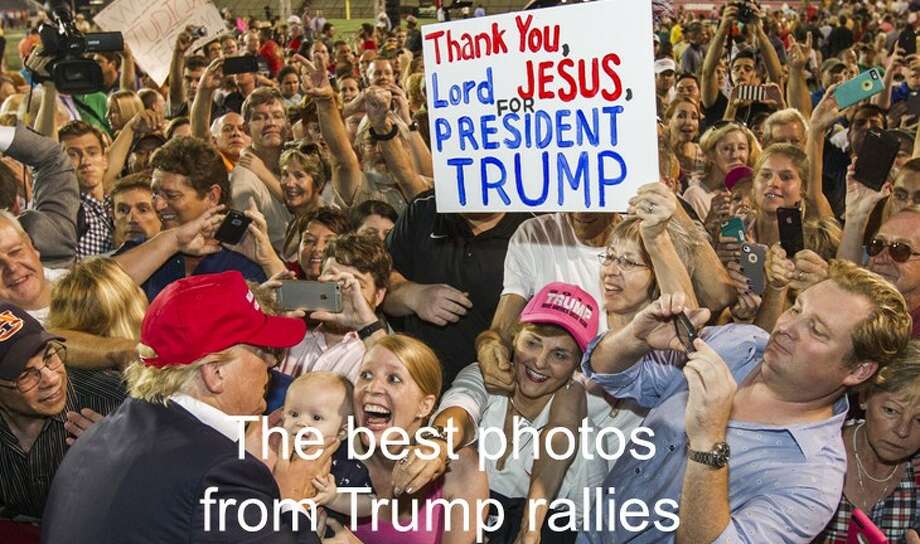 "Trump does indeed say a lot of things, which causes another problem for those watching him. Not only do his advisers tell us to disregard his comments, but he makes so many of them. Almost two years after his election upset, we still haven't quite figured out how to deal with the daily flood of bombastic rhetoric, instant punditry, and rambling soliloquies that Trump increasingly chooses to spend his time on in office."
"So what would happen if the President of the United States threw a rally and the cameras didn't show up? Since Trump entered politics to round-the-clock cable coverage, this has been the demand of some of Trump's biggest opponents, those who believe that real-time televising of what Trump says when he says it has both created and enabled this serial fabulist by giving him an unchallenged platform."
"Well, we're starting to find out. On Wednesday, Trump flouted convention and flew to Erie, Pennsylvania, for a political rally as one of the most intense hurricanes to hit the United States in decades pounded Florida. The President attributed his decision not to cancel to the thousands of people already lined up to hear him. "It's a very important rally," he told reporters. When he got there, however, even the usually reliable Fox News refused to carry the show, sticking with weather reports on the storm and its prime-time lineup. Even as Trump was onstage, Politico reported that Fox's ratings for coverage of his recent rallies had dropped below those of its regular shows. (At one point, when I switched over to check Fox, not only was Trump still shut out but the Fox host was joking with a guest about emotional-support animals.) The only national network to air the Pennsylvania rally live was C-span 2."
"But I think it's a mistake. The problem is that there are so many outrages, we are in danger of ignoring them, or dismissing them as mere spectacle. The torrent of Trump's words is exhausting, contradictory, annoying, and more than occasionally amusing, and it's fair to ask what some of it amounts to. I certainly don't think all the networks need to air his remarks live and in full all the time. Still, tuning out the President is hardly the way to understand him. So I decided to watch all of Trump's rallies in October, as he is stepping up his midterm campaigning."
"The first thing to note is that there are a lot of them; the President has already done six so far, as the election draws near, spending, as the Washington Post put it, "sixty percent of the evenings in October so far" speaking to big crowds in Trump-friendly places like Johnson City, Tennessee; Southaven, Mississippi; Topeka, Kansas; Rochester, Minnesota; Council Bluffs, Iowa; and Erie. He has two more planned for this weekend. Trump is generally onstage for more than an hour, so that's a lot of Trump. Six hours and fifty-one minutes of Trump, to be precise."
"The headlines from these events are by now familiar: Trump's celebration of his victimized but ultimately confirmed Supreme Court Justice Brett Kavanaugh; Trump's mocking of Kavanaugh's female accuser, Christine Blasey Ford, after he initially called her "very credible"; Trump's escalating rhetoric about "wacko" Democrats as an "angry mob" that would destroy due process, even as the angry mob listening to him chanted "lock her up" at the mere mention of Dianne Feinstein, a senator not accused of any crime."
"That leaves a lot of what would be considered news in any other moment. Among the things I heard the President of the United States do: make fun of a female candidate in Iowa by giving her a derogatory nickname. Accuse a U.S. senator of being a "drunk." Claim that Hillary Clinton engaged in a conspiracy with Russia to rig the election (which she lost). He called the European Union a "brutal" alliance "formed to take advantage of us." He attacked American libel laws and the World Trade Organization."
"Many of the statements are not only untrue but are repeated from event to event, despite the industry of real-time Trump fact-checking and truth-squadding that now exists. This summer, the Washington Post's Fact Checker looked at all the statements in one rally and determined that seventy-six per cent of the ninety-eight factual assertions Trump made were untrue, misleading, or baseless. Since then, Trump seems not only undeterred but to be stepping up his pace. He claimed that Justice Kavanaugh was No. 1 in his class at Yale and Yale Law School in at least three of his events over the past week, despite Yale not even calculating class rankings. On Wednesday, Trump repeated several of his greatest-hits fallacies, such as asserting that fifty-two per cent of women supported him in 2016 (that number was forty-two per cent), and that numerous new steel-manufacturing plants are being opened (none are), and that "clean, beautiful coal" is coming back (it isn't)."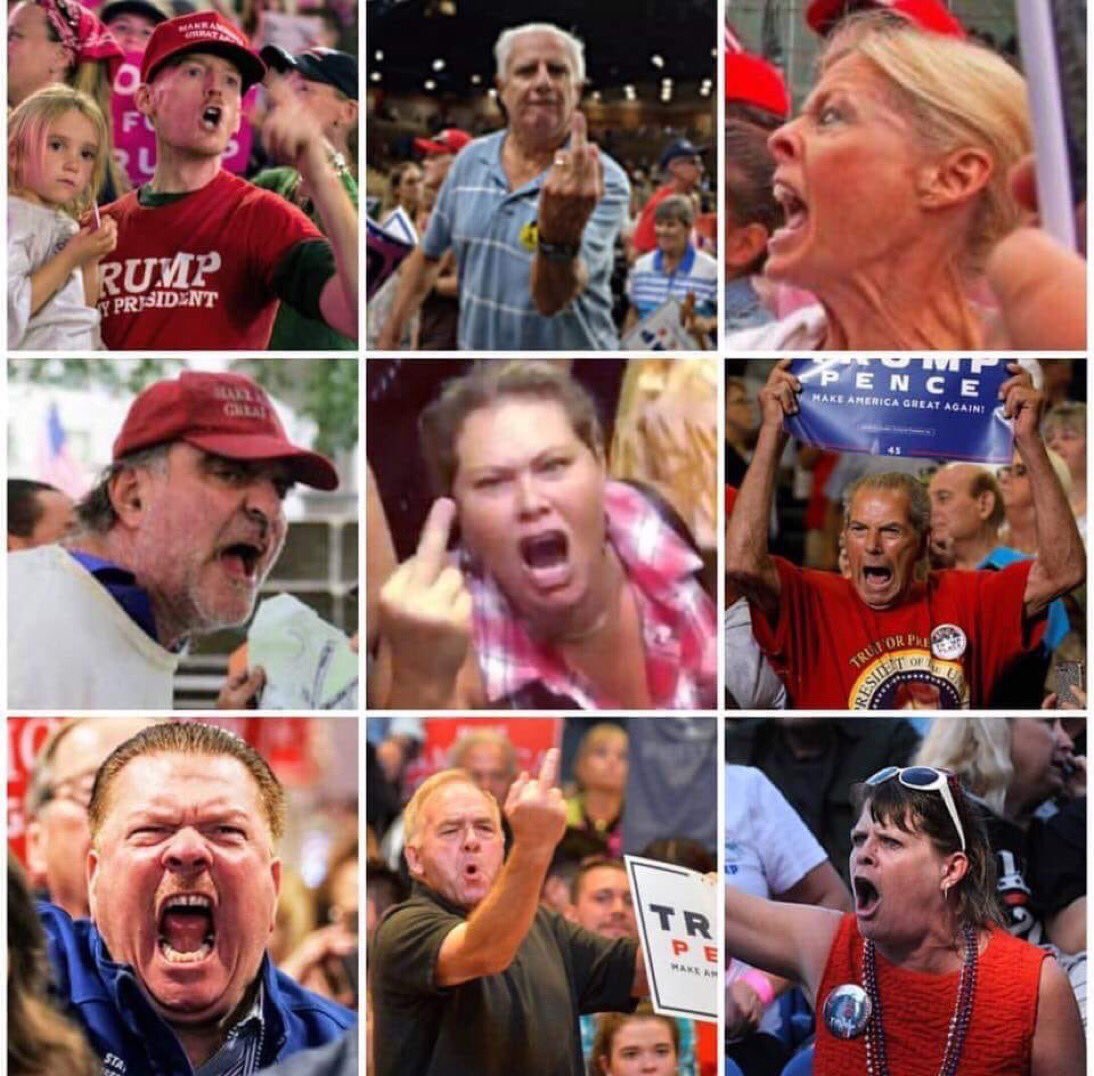 "Still, fact-checking is far too narrow a lens through which to view the rallies. Certainly, Trump pours out untruths and whoppers at these events; the more defensive he is, the more he seems to unleash them. But I found myself reeling most at the end of my rally-watching marathon not from the lying but from the bleak and threatening world view offered by a President who is claiming credit for making America great, strong, and respected again, while terrifying his fans with the grim spectre of the scary enemies he is fending off. Even more than they did in 2016, these threats come accompanied by an increasingly grandiose rewriting of history. What's happened since his election, Trump said in Pennsylvania, "has been the greatest revolution ever to take place in our country," or maybe even anywhere in the world. His victory "superseded even Andrew Jackson." "America," he said, "is winning like never before."
"The biggest difference between Trump and any other American President, however, is not the bragging. It's the cult of personality he has built around himself and which he insists upon at his rallies. Political leaders are called onstage to praise the President in terms that would make a feudal courtier blush, and they're not empty words. These are the kinds of tributes I have heard in places like Uzbekistan, but never before in America. "Is he not the best President we have ever had?" the Mississippi senator Cindy Hyde-Smith enthused. (Trump then praised her for voting "with me one hundred per cent of the time.") In Erie on Wednesday, a Republican congressman, Michael Kelly, gave the most sycophantic speech of the ones I listened to this month. Trump, he yelled to the crowd, is "the strongest President we have seen in our lifetime." Addressing Trump, he said, "You are the best! You are the best!" Trump did not need to leave his "luxurious" life behind for the indignities of political combat, but he did. "I am so grateful," Kelly concluded, "that an American citizen came out of nowhere to take the reins and reform and retake this nation."
"No wonder his followers think this way. In Trump's telling at these rallies, he is the hero of every story. All ideas, big or small, flow through him now that he is President. He personally ordered the Ambassador in Israel to renovate a building for the new American Embassy there using "beautiful Jerusalem stone." (Never mind that all buildings in the city are required to be faced with it.) He had "the greatest idea" to get veterans better medical care by allowing them to go to private doctors, confounding the experts who told him, "Sir, we've been working on this for forty-four years," and couldn't fix the problem. Same with an N.F.L. dispute with Canada. "Nobody could get it done," Trump said. "I did it in two minutes."
"Then there are the stunners that we already know Trump thinks are true. But listen to them for almost seven hours in an election season, and remember, this is the President; maybe we shouldn't just screen this out, or pretend it doesn't matter. Every single rally included multiple attacks on the media and "fake news." In Mississippi, the press bashing began seconds into the speech; in Pennsylvania, it took seven minutes; in Minnesota, ten. Deadbeat allies, rapacious foreigners ripping us off, and murderous gang members from MS-13 also figured in every one of the speeches."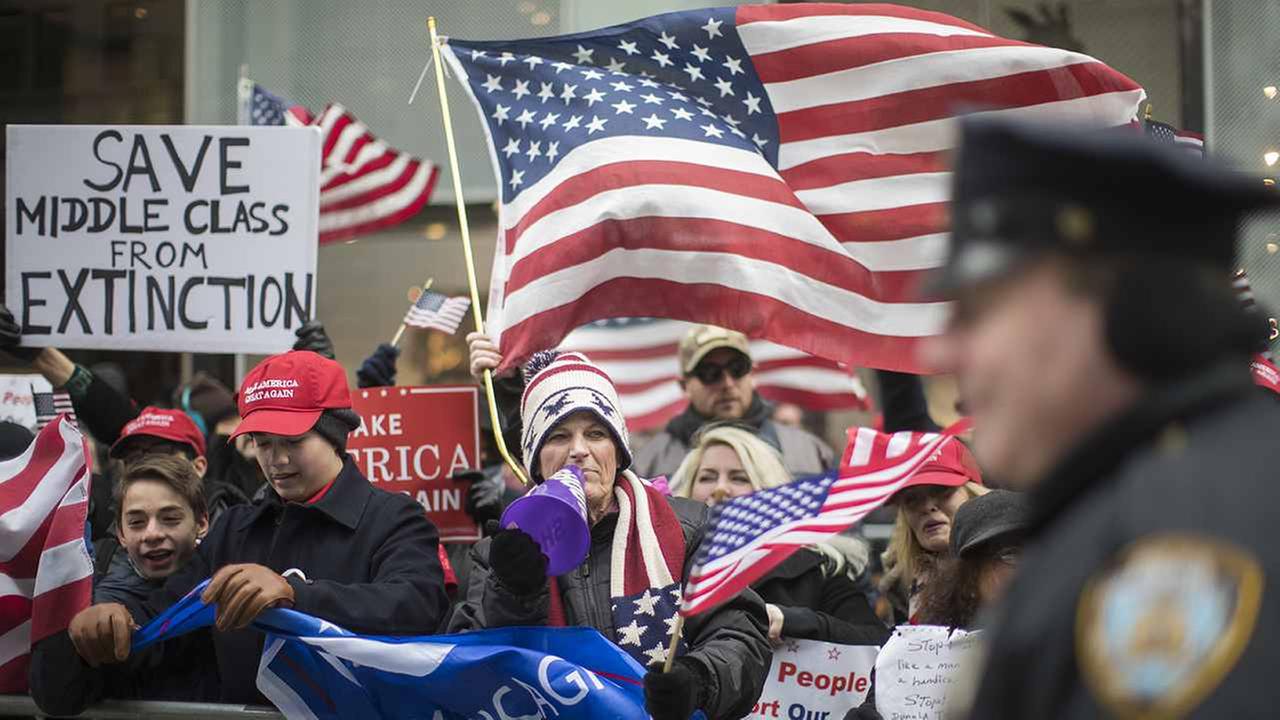 "Touting his record, surprisingly, is not necessarily at the heart of Trump's speeches, as it might be for a more conventional politician. "The biggest tax cut in history," which Republican leaders once wanted to make the centerpiece of their 2018 campaigns, is generally mentioned close to the one-hour mark by Trump. He brags of blowing up nafta and replacing it with the "brand-new" U.S.-Mexico-Canada Agreement, though experts say the agreement represents more of an update to the free-trade pact than a destruction of it. He invariably mentions withdrawal from the Iran nuclear deal. But other accomplishments are aspirational, as when he talks about proposing a new Space Force branch of the military or promises to start "building the wall" with Mexico. Given two full years of the Trump Administration and Republican control over all three branches of government, there is remarkably little policy wonkery here."
"Some of Trump's comments, while overheated, are standard-issue partisan rhetoric. Where Trump differs starkly is in his insistence—made at an increasingly high pitch as the week went on—thatDemocrats not only want to legislate their way to socialism but that they are an actual clear and present danger to Americans."
"We already know that Trump is the most truth-challenged President ever, that he distorts, misrepresents, and makes things up."
"Besides, there were plenty of important issues to occupy Washington this week that did not involve the President's rallies, from the fate of the missing Saudi dissident journalist Jamal Khashoggi to the sudden plunge of the stock market to the damage from Hurricane Michael. Never mind the big news from the White House on 10/11/18f, when Trump had lunch with the rapper Kanye West, who dropped the phrase "crazy motherfucker" in what was undoubtedly the most profane West Wing photo-op ever. Trump had plenty to say about all of it."
"So why I am writing about this? Why spend nearly seven bleary-eyed hours over six rallies listening to the President? That's six full renditions of Lee Greenwood's "I'm Proud to Be an American," six times hearing Trump rip off Churchill's "never surrender" speech, six times listening to him insult "low I.Q." Maxine Waters and "Crooked Hillary" and "Crazy Bernie."
'Watching hours of Trump at his rallies, it's easy to sympathize with the desire to ignore them. John Dean tweeted a picture of the crowd waiting in line for the Erie rally and derided it as a "meaningless show." For supporters, it's hyperbole, just rhetoric, entertainment, part of the unvarnished appeal; for opponents, it's old news painful to watch. One of the reasons we tune out is because views of Trump are so fixed."
"Much of the coverage of these events tends to be theatre criticism, or news stories about a single inflammatory line or two, rating Trump's performance or puzzling over the appeal to his followers. But what the President of the US is actually saying is extraordinary, regardless of whether the television cameras are carrying it live. It's not just the whoppers or the particular outrage riffs that do get covered, either. It's the hate, and the sense of actual menace that the President is trying to convey to his supporters. Democrats aren't just wrong in the manner of traditional partisan differences; they are scary, bad, evil, radical, dangerous. Trump and Trump alone stands between his audiences and disaster."
"I listen because I think we are making a mistake by dismissing him, by pretending the words of the most powerful man in the world are meaningless. They do have consequences. They are many, and they are worrisome. In what he says to the world, the President is, as Ed Luce wrote in the Financial Times this week, "creating the space to do things which were recently unthinkable." It's not a reality show; it's real."