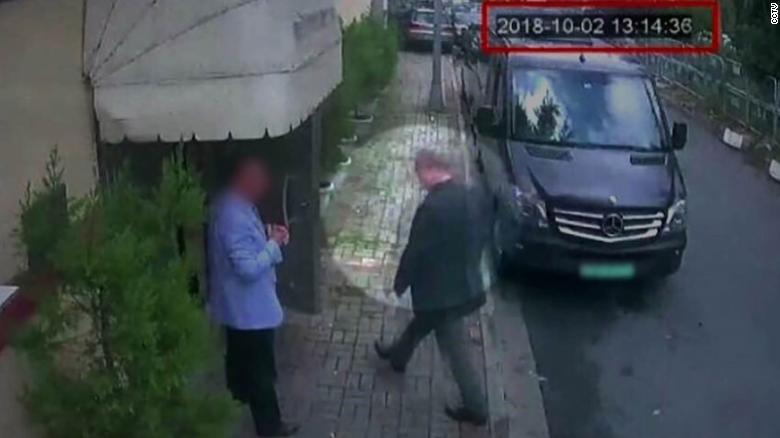 As of the morning of October 15, 2018, the republican President Donald Trump who has this instinctive attraction to totalitarian countries and leaders, was describing how the Crown Prince Mohammed bin Salem had denied any connection to the murder of the Washington Post journalist Jamal Khashoggi, a Saud national and a permanent US resident. Then the president floated the story that Mr. Khashoggi could have been murdered by rogue operatives.
Of course this theory didn't garner any traction but it was covered by media outlets as the president's thinking.
It has been reported that on October 2, 2018, Jamal Khashoggi had entered the Saudi consulate located in Istanbul, Turkey to obtain verification of his divorce from his ex-wife. He had tried to get this document at an earlier date but he was told to return on October 2nd. His fiancee had dropped him off as she waited in the car for his return, but he never did.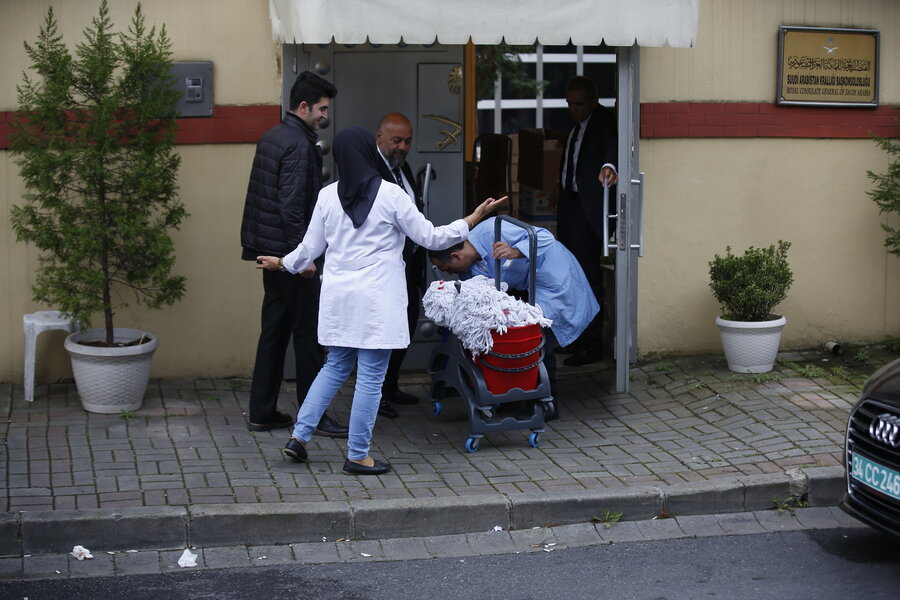 Turkish officials are indicating that 15 Saudi operatives which included an autopsy specialist with luggage like a bone saw, were flown in to await his arrival. Soon after Jamal Khashoggi entered the embassy, he stopped checking his phone texts. The Turks claim to have both audio and video recordings of Mr. Khashoggi being questioned, murdered and dismembered. The 15 Saudi operatives then returned to Riyadh.
Anybody who knows anything about the politics of Saudi Arabia, are well aware that this type of operation would not have happened without the direction of the Crown Prince Mohammed bin Salman (MBS).
On the evening of the 15th of October 2018, the latest news being reported is that Saudi Arabia is preparing to admit to the murder of Mr. Khashoggi, as an interrogation that got out of hand.
Here is the rest of the story…
On October 15, 2018, Clarissa Ward and Tim Lister of CNN penned the following report, "Saudis preparing to admit Jamal Khashoggi died during interrogation, sources say"
Excerpts:
"The Saudis are preparing a report that will acknowledge that Saudi journalist Jamal Khashoggi's death was the result of an interrogation that went wrong, one that was intended to lead to his abduction from Turkey, according to two sources."
"One source says the report will likely conclude that the operation was carried out without clearance and transparency and that those involved will be held responsible."
"One of the sources acknowledged that the report is still being prepared and cautioned that things could change."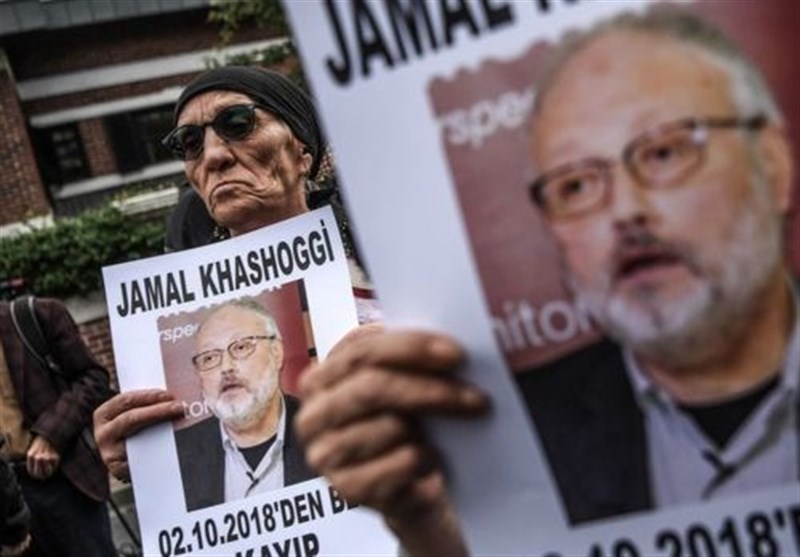 "The Washington Post columnist was last seen in public when he entered the Saudi consulate in Istanbul in Turkey on October 2. Previously, Saudi authorities had maintained Khashoggi left the consulate the same afternoon of his visit, but provided no evidence to support the claim."
"The disappearance created a diplomatic rift between Saudi Arabia and the West. Amid the fallout, international firms pulled out of a high-profile investment summit, the Future Investment Initiative conference, due to take place later this month in Riyadh."
"The case also caused friction between Saudi Arabia and Turkey, which repeatedly accused the Saudis of failing to cooperate with their investigation."
"Turkish authorities previously said they believed that 15 Saudi men who arrived in Istanbul on October 2 were connected to Khashoggi's disappearance and possible murder. At least some of them appear to have high-level connections in the Saudi government."
"On Friday (10/12/18), a source familiar with the investigation told CNN that Turkish authorities have audio and visual evidence that shows journalist Khashoggi was killed inside the consulate.
CNN reporters saw Turkish investigators, including forensics officers, entering the Saudi consulate in Istanbul Monday evening. Saudi officials granted permission for the premises to be searched, a Turkish diplomatic source told CNN. Police were seen cordoning off the area before investigators arrived. Turkish officials also wanted to search the nearby consul general's residence."
"Earlier,  President Donald Trump suggested that "
rogue killers"
could be behind Khashoggi's disappearance, after a phone call with Saudi Arabia's King Salman about the case. Trump said King Salman told him "that they had no knowledge of it."
"Later Monday, Trump said he had seen the latest media reports. But he said he did not know if the report is accurate or just "rumor."
"The President said he remains eager to get to the bottom of what happened to Khashoggi. He noted that Turkey and Saudi Arabia are "working together" to determine what happened.
The President said Secretary of State Mike Pompeo will "immediately get on a plane" to Saudi Arabia and will likely also go to Turkey "if necessary."