For years, the republican President Donald Trump has been crucifying Iran for all of its sins including accusing it for being a major sponsor of terrorism.
The irony is, that for every one of the president's complaints against Iran, Saudi Arabia is much worse in every instance. It is well known that Saudi Arabia is the number 1 exporter of terrorism. People need to be reminded that 15 of the 19 terrorists who attacked our country on 9/11/2001 were citizens of Saudi Arabia.
Incidentally, the Saudi officials in real time, denied that its citizens had anything to do with the 9/11/2001 attacks on US soil, as they blamed Israel for the attack.
Saudi Arabia has a history for frequently committing human right's abuses including the current killing of innocents and the creation of an extreme humanitarian crisis in Yemen. The USA is complicit in these crimes, as we have been providing tactical support to its military.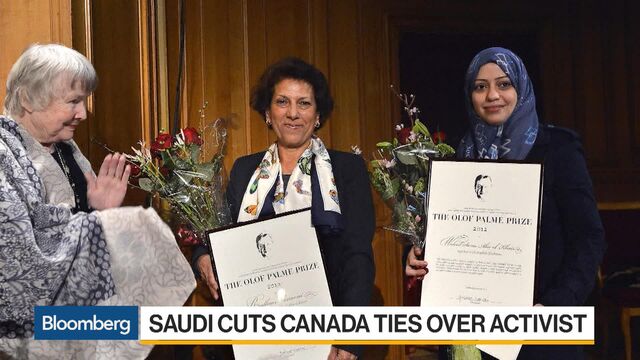 Around August 2018, when prosecutors in Saudi Arabia were seeking to execute non violent female dissidents, only Canada's Prime Minister Justin Trudeau took a stand to publicly decry these actions. When Saudi Arabia took retaliatory actions against Canada for daring to to be critical, the USA and the UK were MIA. But even the Prime Minister Trudeau refused to cut off Canadian arms sales to Saudi Arabia.
What Saudi Arabia (Sunni) wants from the USA is for us to use our military might against their arch rival Iran (Shia). While Iran has not been a good actor in the middle east, Saudi Arabia has been an even worse player. I have no wish to have any part in being drawn in to a war in Iran by the likes of Saudi Arabia.
For me, the murder on 10/2/2018 of a Saud national living permanently in the USA while he had been employed as a  journalist for the Washington Post, Jamal Khashoggi, is the last straw.
On the morning of October 15, 2018, the republican President Donald Trump, an admirer of totalitarian leaders, shared with the press, how the Crown Prince Mohammed bin Salman (MBS) and the King had denied any connection to the murder of Mr. Khashoggi. The president continued his monologue by floating the story that Mr. Khashoggi could have been murdered by rogue operatives.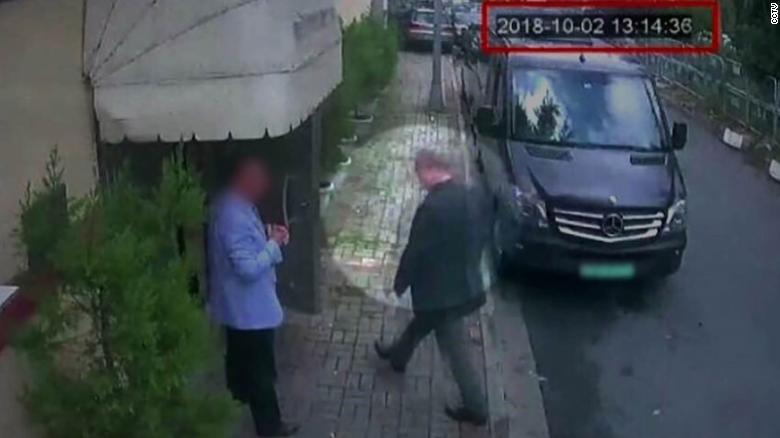 What we know so far from numerous public sources, is that on October 2, 2018, Jamal Khashoggi entered the Saudi consulate located in Istanbul, Turkey to obtain documentation of his divorce from his ex-wife. He had tried to get this proof at an earlier date but he was instructed to return on October 2nd. His fiancee had dropped him off as she waited in the car for his return, which never happened.
Turkish officials are detailing how 15 Saudi operatives in 2 Saudi planes were sent to the Saudi embassy in Istanbul prior to October 2nd. This crew included an autopsy specialist carrying luggage like a bone saw. Soon after Jamal Khashoggi entered the embassy, he had stopped checking his phone texts. The Turks claim to have both audio and video recordings of Mr. Khashoggi being questioned, murdered and dismembered. The 15 Saudi operatives then returned to Riyadh.
Those in the know about Saudi Arabia's politics, are well aware that this type of operation could not have been executed without the direction of the Crown Prince Mohammed bin Salman (MBS), but the rogue operation excuse is the latest spin/ cover up that the President Trump has been attempting to share with the American peoples. Some news outlets are  reporting that Saudi Arabia is preparing to admit to the murder of Mr. Khashoggi, as an interrogation that got out of hand by rogue operators who went too far.
As per the 10/16/18 Business Insider report, "Democratic Sen. Chris Murphy of Connecticut, who has access to US intelligence reports, tweeted he had already heard the Saudis would try to deny fault by blaming "rogue killers."
"He accused Trump of having been enlisted as Saudi Arabia's "PR agent" to float the denial."
"While US Secretary of State Mike Pompeo was meeting with Saudi Arabia's leaders on Tuesday, Turkish President Recep Tayyip Erdogan dropped a bombshell of a new twist in the investigation into the mysterious disappearance of the Saudi journalist Jamal Khashoggi."
"According to Erdogan, Turkish investigators who searched the Saudi Consulate in Istanbul found surfaces there newly painted over."
"My hope is that we can reach conclusions that will give us a reasonable opinion as soon as possible, because the investigation is looking into many things such as toxic materials and those materials being removed by painting them over," Erdogan told reporters, according to the Turkish pro-Erdogan website Yeni Safak."
On the morning on the 16th of October, 2018, President Trump has tweeted that he has no financial investments in Saudi Arabia. But the real question is, what financial ties does Saudi Arabia have with President Trump and/ or his family?
It has become obvious that President Trump has no intentions of taking retaliatory action against Saudi Arabia for its murder of Mr. Khashoggi as he has already gone on record for being more concerned about Saud's promises only, to purchase $110 billion dollars worth of US military equipment.
The sending of a message to Saudi Arabia and other totalitarian countries, that the safety of our US journalists are not up for sale, is in the hands of US Congressional lawmakers.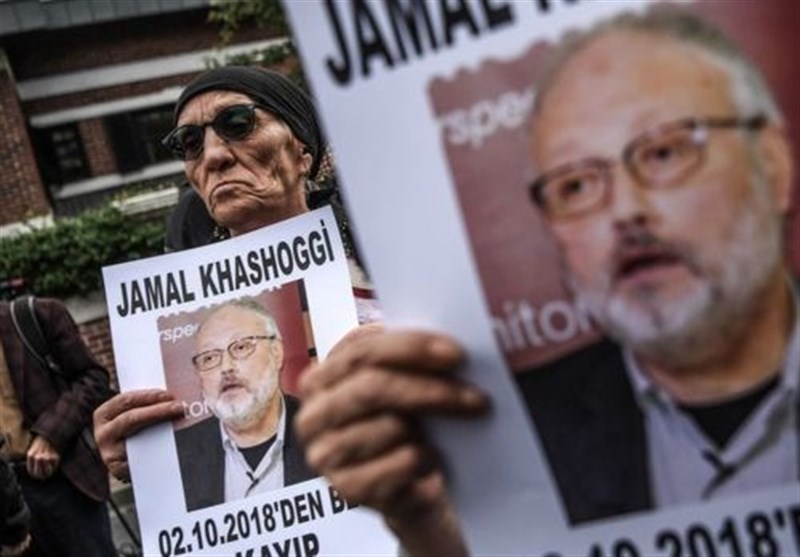 Here's the rest of the story…
On October 15, 2018, the Editorial Board of the Washington DC penned the following opinion piece, "Who needs Saudi Arabia?"
Excerpts:
"Saudi Arabia, so far, has tried bluster and bullying to silence the questions about journalist Jamal Khashoggi, who disappeared in the Saudi Consulate in Istanbul two weeks ago Tuesday."
"Saudi-owned media floated such steps as cutting back oil production, buying arms from Russia and holding back counterterrorism intelligence. On Monday, King Salman told President Trump in a phone call that he "denies any knowledge of what took place,"according to Mr. Trump, who added "it sounded to me like maybe it could have been rogue killers."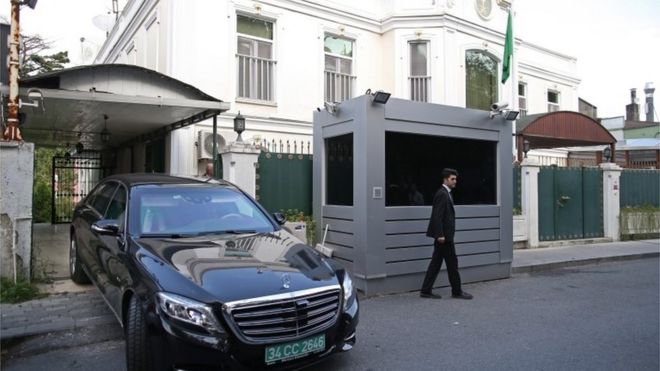 "That preposterous suggestion may have anticipated a change in the Saudi story; CNN reported that the regime was preparing to admit that Mr. Khashoggi died in an interrogation gone wrong. If so, there must be consequences not just for those who supposedly erred in killing the journalist but also for whomever ordered the illegal operation in the first place. U.S. intelligence intercepts suggest the order came from Mohammed bin Salman, the reckless crown prince whose excesses had been criticized by Mr. Khashoggi in columns for The Post."
"We expect to learn more soon: Whatever happened to Mr. Khashoggi appears to have been recorded on video or audiotape."
"What about that oil, and the $110 billion in arms purchases Mr. Trump keeps talking about? What about the war on terrorism?"
"Start with the oil. Saudi Arabia, according to the U.S. Energy Information Administration,supplied 9 percent of U.S. petroleum imports in 2017, or about 960,000 barrels a day. But thanks to the shale revolution, the United States is essentially energy independent: It, not Saudi Arabia, is now the world's largest crude-oil producer. If the Saudis cut back production or boycotted the United States, they could temporarily drive up prices, but the beneficiaries would be U.S. shale companies, which over time would fill the gap."
"As for arms sales, someone needs to brief Mr. Trump on the actual results of the promises made to him when he visited Riyadh last year. As Bruce Riedel of the Brookings Institution sums it up, "The Saudis have not concluded a single major arms deal with Washington on Trump's watch." Moreover, an end to supplies of U.S. spare parts and technical support, something Russia cannot provide, would quickly ground the Saudi air force. That would have the welcome effect of ending a bloody bombing campaign in Yemen that a U.N. investigation concluded was probably responsible for war crimes."
"Saudi Arabia does supply the US with counterterrorism intelligence. But as Andrew Miller of the Project on Middle East Democracy points out, stopping it "would be a colossal error . . . when there's already a strong perception in Congress and with Americans that Saudi Arabia has fueled extremism." Mr. Miller notes that a law passed by Congress in 2016 opens the way for civil suits against the Saudi government for any terrorist acts it enables."