Dear Republicans,
As you keep watching the theatrics of characters like Roger Stone, Paul Manafort, Jerome Corsi, please note that these are the characters that he hung out with for many years.
But here is the story of another player that the republican President Donald Trump used to hang out with for hours, both in New York and in Palm Beach, Florida. His name is Jeffrey Epstein. The man who helped Mr. Epstein get off lightly with his crimes is the same one your president has working as US Labor Secretary. His name is Alexander Acosta. Is this the kind of presidential best picks that you want to continue to support?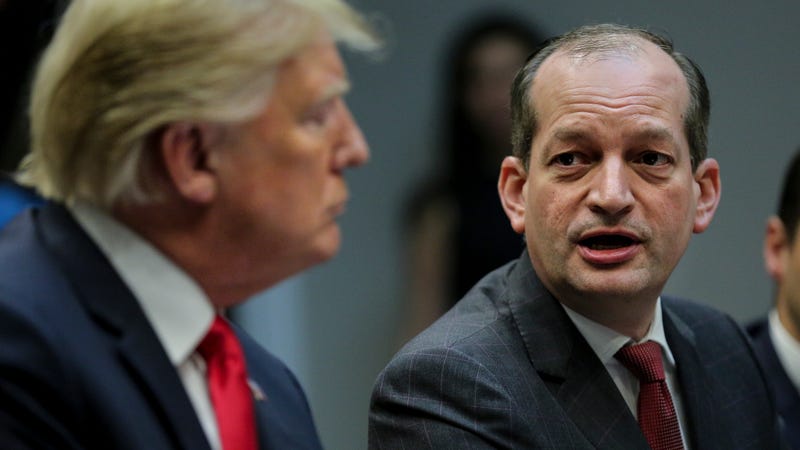 Here is the rest of the story…THIS IS A MUST READ/ Link to entire report is footnoted below.
On November 28, 2018, Julie K. Brown of the Miami Herald penned the following report, "How a future Trump Cabinet member gave a serial sex abuser the deal of a lifetime"
Excerpts:
On a muggy October morning in 2007, Miami's top federal prosecutor, Alexander Acosta, had a breakfast appointment with a former colleague, Washington, D.C., attorney Jay Lefkowitz.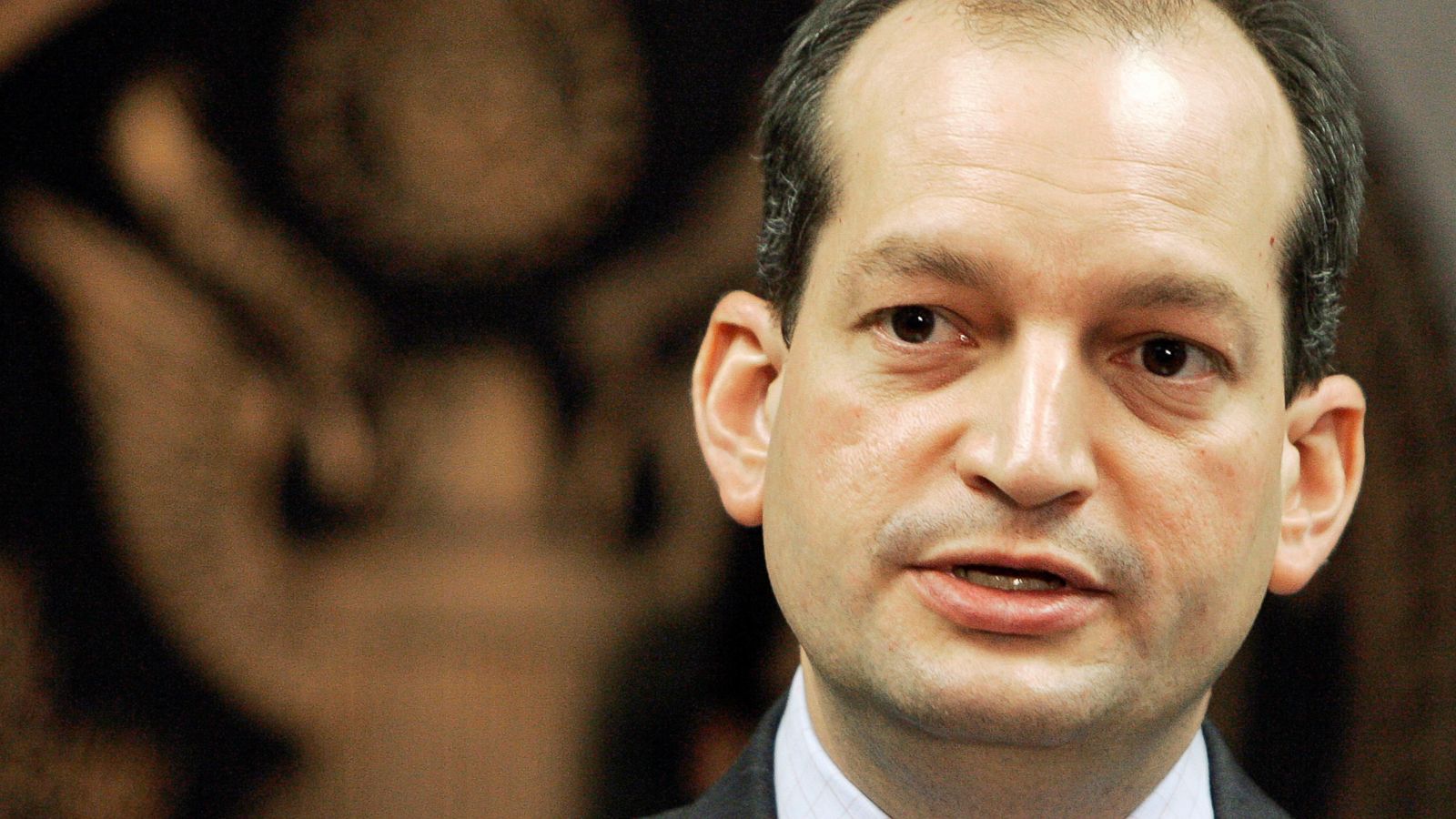 "It was an unusual meeting for the then-38-year-old prosecutor, a rising Republican star who had served in several White House posts before being named U.S. attorney in Miami by President George W. Bush."
"Instead of meeting at the prosecutor's Miami headquarters, the two men — both with professional roots in the prestigious Washington law firm of Kirkland & Ellis — convened at the Marriott in West Palm Beach, about 70 miles away. For Lefkowitz, 44, a U.S. special envoy to North Korea and corporate lawyer, the meeting was critical."
"His client, Palm Beach multimillionaire Jeffrey Epstein, 54, was accused of assembling a large, cult-like network of underage girls — with the help of young female recruiters — to coerce into having sex acts behind the walls of his opulent waterfront mansion as often as three times a day, the Town of Palm Beach police found."
"The eccentric hedge fund manager, whose friends included former President Bill Clinton, Donald Trump and Prince Andrew, was also suspected of trafficking minor girls, often from overseas, for sex parties at his other homes in Manhattan, New Mexico and the Caribbean, FBI and court records show."
See: Trump's Labor Secretary Once Helped a Billionaire Child Rapist Hide/ NY Mag …
See: [Read the non-prosecution deal Acosta made with Epstein/ Washington Post