In 2016, We "Never Trumpers" recall the right wing media working hard to portray the "Black Lives Matter Movement" as a terrorist organization and/or an anti-police entity. I can recall clicking on numerous FOX TV shows where each and every host echoed these sentiments over and over again.
Then there is the "taking a kneel' right- wing manufactured outrage where Black football players like Colin Kapernick were described as being unpatriotic.
This all started with the NFL players' protests of the US national anthem which began last year (2016) when then-San Francisco 49ers quarterback Colin Kaepernick with advice from another former military NFL member, started kneeling in protest to highlight the issue of racial injustice and police brutality stemming from the growing divide between some police departments and the communities they serve.
It turns out that not only were the republican President Donald Trump with his sycophants and right wing media pundits who were trumpeting these talking points, there were Russian operatives who were hard at work assisting these efforts.
It appears that the goals by Russian operatives had been to suppress the Black vote; create anger and fear in the GOP base of voters and to exacerbate the existing divisions within the US culture.
For added proof regarding Russia's involvement in US politics, on a bipartisan basis, the US Senate ordered 2 major studies to be conducted, as to how extensive the Russia's footprints were on US social websites around 2016. One study was done by New Knowledge, an Austin, TX cyber-security company and the other by Oxford University.
ILLUSTRATION BY JOE MAGEE
As per an Aug. 29, 2018 /PRNewswire/ — "New Knowledge, a cybersecurity company that protects corporations from covert, coordinated disinformation campaigns, announced today that it has raised $11M in a Series A funding round led by existing investor GGV Capital, with participation from Lux Capital."
"Founded by the vanguard of national security and machine learning, New Knowledge uses novel techniques to combat automated digital attacks that sabotage brand reputation. The company's combination of artificial intelligence and human analysis work to identify attacks, analyze the source and mitigate the spread of malign narratives. New Knowledge will use the funding to expand its sales and marketing to scale in new markets and to establish itself as the leader in disinformation defense."
"We are living in an age of information warfare," said New Knowledge CEO, Jonathon Morgan. "Disinformation campaigns may be highly organized and well-funded state attacks on industry, as well as individual operators trolling the internet to create chaos and division. Attacks against governments and political figures are well documented, and the problem has expanded to include attacks against companies, brands and public figures. New Knowledge's mission is to help companies identify these threats early, and to remediate them before they gain momentum and erode a company's reputation."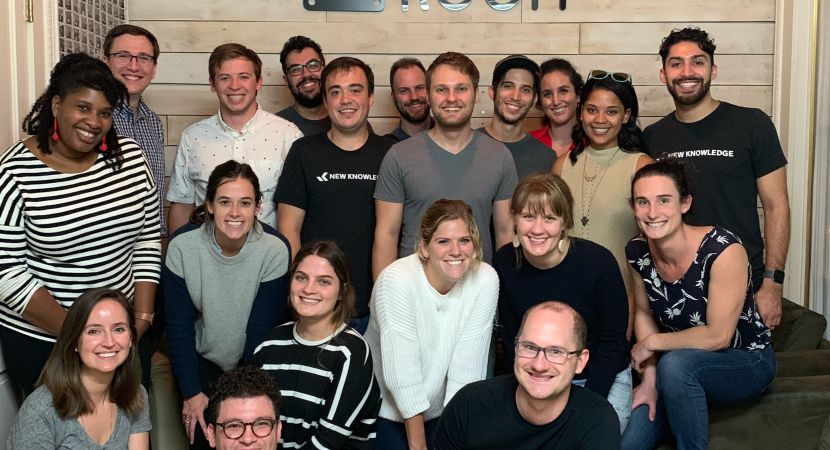 Here's the rest of the story…
On December 17, 2018, Scott Shane and Sheera Frenkel of the New York Times penned the following report, "Russian 2016 Influence Operation Targeted African-Americans on Social Media"
Excerpts:
"The Russian influence campaign on social media in the 2016 election made an extraordinary effort to target African-Americans, used an array of tactics to try to suppress turnout among Democratic voters and unleashed a blizzard of activity on Instagram that rivaled or exceeded its posts on Facebook, according to a report produced for the Senate Intelligence Committee."
"The report adds new details to the portrait that has emerged over the last two years of the energy and imagination of the Russian effort to sway American opinion and divide the country, which the authors said continues to this day."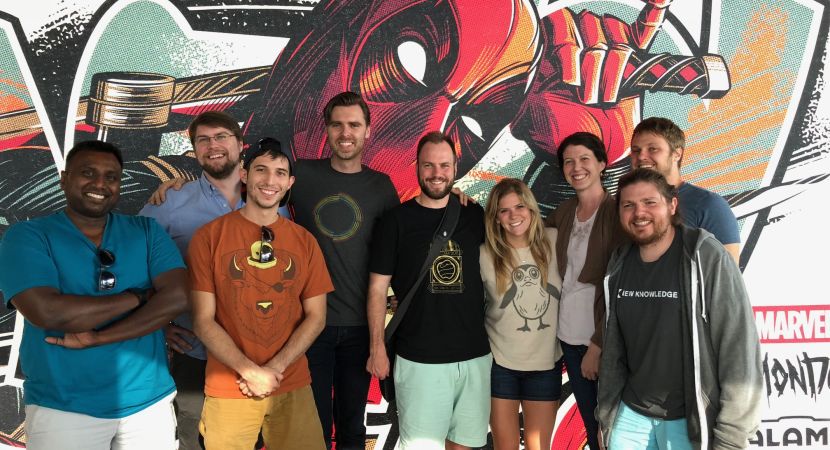 "Active and ongoing interference operations remain on several platforms," says the report, produced by New Knowledge, a cybersecurity company based in Austin, Texas, along with researchers at Columbia University and Canfield Research LLC. One continuing Russian campaign, for instance, seeks to influence opinion on Syria by promoting Bashar al-Assad, the Syrian president and a Russian ally in the brutal conflict there."
"The New Knowledge report, which was obtained by The New York Times in advance of its scheduled release on Monday (12/17/18), is one of two commissioned by the Senate committee on a bipartisan basis. They are based largely on data about the Russian operations provided to the Senate by Facebook, Twitter and the other companies whose platforms were used."
"The second report was written by the Computational Propaganda Project at Oxford University along with Graphika, a company that specializes in analyzing social media. The Washington Post first reported on the Oxford report on Sunday."
"The Russian influence campaign in 2016 was run by a St. Petersburg company called the Internet Research Agency, owned by a businessman, Yevgeny V. Prigozhin, who is a close ally of President Vladimir V. Putin of Russia. Mr. Prigozhin and a dozen of the company's employees were indicted last February as part of the investigation of Russian interference by Robert S. Mueller III, the special counsel."
"Both reports stress that the Internet Research Agency created social media accounts under fake names on virtually every available platform. A major goal was to support Donald Trump, first against his Republican rivals in the presidential race, then in the general election, and as president since his inauguration."
"Creating accounts designed to pass as belonging to Americans, the Internet Research Agency spread its messages not only via Facebook, Instagram and Twitter, which have drawn the most attention, but also on YouTube, Reddit, Tumblr, Pinterest, Vine and Google+, among other platforms. Its attack on the United States used almost exclusively high-tech tools created by American companies."
"The report says that while "other distinct ethnic and religious groups were the focus of one or two Facebook Pages or Instagram accounts, the black community was targeted extensively with dozens." In some cases, Facebook ads were targeted at users who had shown interest in particular topics, including black history, the Black Panther Party and Malcolm X. The most popular of the Russian Instagram accounts was @blackstagram, with 303,663 followers."
"The Internet Research Agency also created a dozen websites disguised as African-American in origin, with names like blackmattersus.com, blacktivist.info, blacktolive.org and blacksoul.us. On YouTube, the largest share of Russian material covered the Black Lives Matter movement and police brutality, with channels called "Don't Shoot" and "BlackToLive."
"The report does not seek to explain the heavy focus on African Americans. But the Internet Research Agency's tactics echo Soviet propaganda efforts from decades ago that often highlighted racism and racial conflict in the United States, as well as recent Russian influence operations in other countries that sought to stir ethnic strife."
"Renee DiResta, one of the report's authors and director of research at New Knowledge, said the Internet Research Agency "leveraged pre-existing, legitimate grievances wherever they could." As the election effort geared up, the Black Lives Matter movement was at the center of national attention in the United States, so the Russian operation took advantage of it, she said — and added "Blue Lives Matter" material when a pro-police pushback emerged."
Link to entire article:  The NY Times.