Remember that Russia has its alliance with Iran, a country that now has footprints in Syria. Russia has been pulling the republican President Donald Trump's strings to such an extent that I have NO confidence that he is acting primarily to further US national security interests instead of helping Russia for financial gain. Russia would be exceedingly pleased if the US military evacuated from Syria.
The US Congress GOP lawmakers cannot sit back on this maneuver by President Trump without doing their oversight due diligence regarding this update in foreign policy.
President Trump announcing that ISIS has been pushed back in Syria, means nothing as he is perfectly capable of lying about such an important matter. Frankly, the US military disagrees with the president's assessment. This would be similar to his other recent whoppers, like his having made a recent trade deal with China at the G20 summit held in Argentina.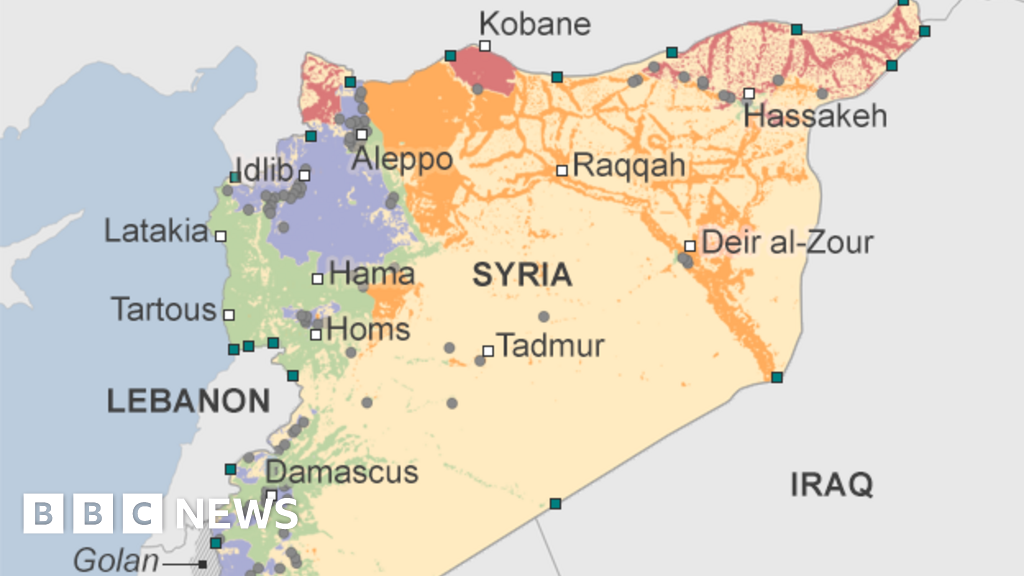 In addition, this strategy will leave our only true allies, the Kurds who reliably supported the US military's attack on ISIS in Syria, exposed without back-up, to the whims of the Turks who hate the Kurdss.
We know that that we can't take Russian officials at their word.
This unilateral decision by President Trump cannot stand without scrutiny. For all we know, this could be the president's way to deflect from fact that the US budget will not include monies for his US wall.
Of course, President Trump had not bothered to consult those with knowledge about Syria like the republican Senators Lindsey Graham and Marco Rubio.
As per 12/19/18 NY Times report, "But Pentagon officials who had sought to talk the president out of the decision as late as Wednesday morning argued that such a move would betray Kurdish allies who have fought alongside American troops in Syria and who could find themselves under attack in a military offensive now threatened by Turkey."
"One American official said that Kurdish leaders were informed of the president's decision on Wednesday morning (12/19/18)."
"At this time, we continue to work by, with and through our partners in the region," Col. Rob Manning, a Pentagon spokesman, said in a short statement."
"A second official said the withdrawal of troops would be phased out over several weeks and that the American-led airstrike campaign against the Islamic State in Syria, which began in 2014, would continue. That official said the military hoped to rely on Kurdish fighters on the ground to help with targeting."
The U.S. Has Troops in Syria. So Do the Russians and Iranians. Here's Where.
"American troops are spread across hundreds of miles of Syrian territory, and are fighting in areas that are uncomfortably near Syrian troops and Russian and Iranian forces."
"Emerging from a Senate conference lunch with Vice President Mike Pence and other Republican senators, Senator Lindsey Graham of South Carolina attacked the decision to withdraw troops from Syria."
"A lot of us were blindsided," Mr. Graham said, likening the withdrawal to "Iraq all over again" — a reference to the Obama administration's decision to end the military mission in Iraq in 2011. The departure of American troops there allowed the deadly strengthening and spread of the Islamic State."
"(Sen. Graham) said he wanted Congress to hold hearings about the consequences of the decision, and asked why lawmakers were not notified of Mr. Trump's order."
"In a series of meetings and conference calls over the past several days, Defense Secretary Jim Mattis and other senior national security officials have tried to dissuade Mr. Trump from a wholesale troop withdrawal, arguing that the significant national security policy shift would essentially cede foreign influence in Syria to Russia and Iran at a time when American policy calls for challenging both countries."
"Abandoning the American-backed Kurdish allies, Pentagon officials have argued, will hamper future efforts by the United States to gain the trust of local fighters, from Afghanistan to Yemen to Somalia."
"In addition, the Islamic State has not been fully vanquished from the small territory it controls on the Syrian-Iraqi border. The Islamic State has held that territory for more than a year in the face of attacks by American-allied forces, and has used it as a launching pad to carry out attacks in Iraq and Syria."
"Less than a week ago, Brett H. McGurk, the United States envoy to the coalition fighting the Islamic State, said continuing to train Syrian security forces as American troops are doing, "will take some time."
"The military mission is the enduring defeat of ISIS," Mr. McGurk told reporters on Dec. 11. "We have obviously learned a lot of lessons in the past, so we know that once the physical space is defeated, we can't just pick up and leave. So we're prepared to make sure that we do all we can to ensure this is enduring."
"Nobody is declaring a mission accomplished," he said."
Here's the rest of the story…
On December 19, 2018, Dion Nissenbaum and Nancy A. Youssef of the Wall Street Journal penned the following report, "U.S. Military Preparing for a Full Withdrawal of Its Forces From Syria" ("Move throws campaign against Islamic State into question")
Excerpts:
"The U.S. military is preparing to withdraw its forces from Syria, people familiar with the matter said 12/19/18, a move that marks an abrupt reversal of the American military strategy in the Middle East."
"U.S. officials began informing partners in northeastern Syria of their plans to begin an immediate pullout of American forces from the region where they have been trying to wrap up the campaign against Islamic State, the people said."
"The Pentagon has an order to get to move troops out of Syria as quickly as possible, " a U.S. official said."
"The move follows a call last week between President Trump and Turkish President Recep Tayyip Erdogan, who has threatened to launch an assault on America's Kurdish partners in Syria."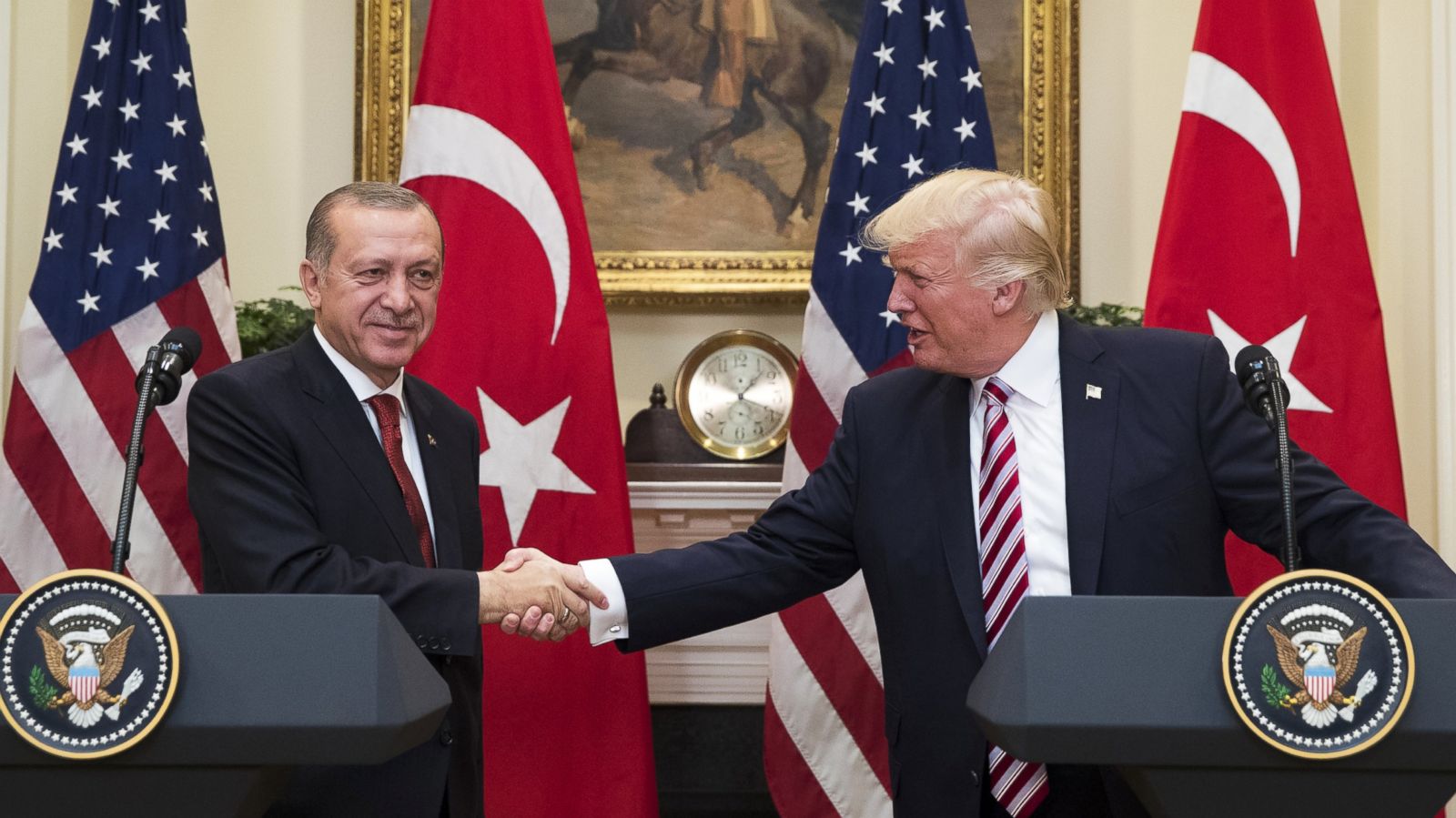 "Mr. Erdogan steadfastly opposed the American partnership with Kurdish forces in Syria that he views as a terrorist force intent on destabilizing Turkey. But the U.S. has relied on the Kurdish forces as the most effective fighting force in Syria against Islamic State, which has been pushed to the brink of defeat."
"The U.S. has long sought to reconcile the two seemingly incompatible goals that the president has sought in Syria. On the one hand, Mr. Trump has pushed to withdraw all U.S. forces from Syria (since March 2018), where more than 2,000 service members are working alongside Syrian militants to defeat Islamic State. On the other, he's embraced a strategy that calls for American forces to remain in Syria as a deterrent to Iran's expansive military ambitions."
"Officially, the U.S. military has no authority to battle Iran in Syria. Their mission has been to defeat Islamic State and ensure the militant group that once controlled large swaths of Syria and Iraq is unable to regroup."
"Islamic State has been effectively cornered in a small stretch of Syrian territory along the Iraq border, where the U.S. military estimates about 2,000 fighters have managed to hold off complete defeat for months. Earlier this year, the Pentagon said that Islamic State controlled less than 2% of the territory it once held in the Middle East, sparking a vow from Mr. Trump to get all U.S. forces out of Syria in a matter of months."
"But the pullout also comes amid abiding worries about the continued influence of Iran in Syria. Mr. Trump's national security team pushed back and persuaded the president to embrace an open-ended strategy that would make sure Islamic State couldn't rise again—and use the military as leverage to force Iran to withdraw its forces from Syria."
"The U.S. sent in diplomatic teams to help rebuild northeastern Syria as the military set up new outposts on the country's border with Turkey, which views them as an effort to shield America's Kurdish partners from an attack by Turkish forces."
"Earlier this month, Mr. Erdogan moved Turkish military forces to the border and threatened to attack the Kurdish forces within days."
"Mr. Trump and Mr. Erdogan spoke last Friday (12/14/18), and the discussions about withdrawing U.S. forces moved rapidly."
Link to WSJ report: US Military Preparing for a Full Withdrawal of Its Forces From Syria
See: MAPS OF IRAQ AND SYRIA SHOWING LOCATION OF THE KURDS, SUNNIS AND SHIITES