It seems that the US republican President Donald Trump and the Israeli leader Benjamin Netanyahu have more than one attribute in common beyond both being self serving political survivors facing criminal charges for corruption.
They both suffer from acting impulsively on their racist and anti-immigration sentiments. Personally, I'm convinced that leaders who suffer from these dual sins are flawed where they end up acting in ways counter to their country's best interests.
They are both acting against the teachings of their faith which requires that they welcome, comfort the stranger. See if you detect the similarities in their approach to dealing with these issues.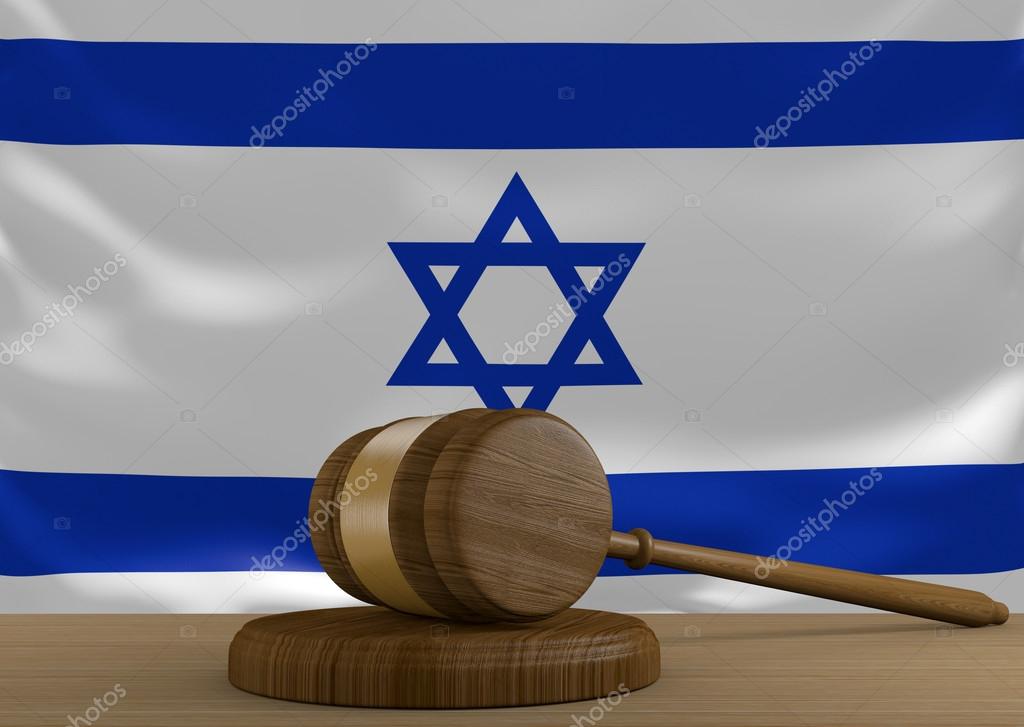 In the USA, there is an added hiccup. the Republican Party that has become the party of President Donald Trump has demonstrated a tolerance for the racists and anti-immigration members within its midst. But these folks are almost all also antisemitic.
As for me, I'm left with the question in my heart, how can world leaders act on their racist/ anti-immigration impulses while expecting to be able to call on God for his blessings on their peoples and lands?
Here's the rest of the story…
On March 29, 2018, David Sheen of Al Jazeera penned the following report,"Black lives do not matter in Israel" ("Israeli state and religious authorities' racist attitudes towards African refugees may have deadly consequences.")
Excerpts:
"In September 2014, Israel's High Court deemed Netanyahu's anti-refugee policies unconstitutional, and  ordered the closure of the Holot Desert Detention Centre. The government had already rounded thousands of African into. Determined to prevent the closure of the camp, a key component of Israeli efforts to pressure refugees to leave the country, Netanyahu's ministers raced against time to draw up another version of the same racist law that would pass the muster of the High Court."
"In the month after the court ruling, Netanyahu associated refugees with terrorists, when he announced special screenings for visitors arriving from Africa. The new policy, he explained, was intended to prevent the entry of the ebola virus, but was also "part of Israel's general efforts to protect our borders from illegal infiltrators and terror". "Infiltrators" is the derogatory term used for years by Israeli officials to dehumanize the African refugees."
"Needless to say, not a single African asylum-seeker in Israel has ever been charged with any terrorism offenses. The baseless smear is intended to demonise the refugees, and to rally up support for their expulsion."
"But Netanyahu's racist incitement has other, more frightening, effects, as well."
In January 2014, an Israeli man walked up to an African refugee carrying her one-year-old baby in downtown Tel Aviv, and stabbed the baby in the head three times. Apprehended by the police and asked why he had attacked the toddler, the stabber said, "They said that a black baby, blacks in general, are terrorists."
"The stabber of the one-year-old African baby was not sentenced to jail time, because he was deemed to be mentally unstable."
"That excuse cannot be conferred upon the killers of Haftom Zarhum, an African refugee who was shot and beaten to death by a mob of Israelis the following year, in the central bus station of the southern city of Beer Sheva. Zarhum was pummeled into a pulp on the premise that he was a terrorist – although he had done nothing to deserve that designation."
"This month, the Israeli state lawyer offered four of the Israelis who pulverised Zarhum an easy deal: no jail time, only community service. One of the men has accepted the plea deal, while the three others have held out thus far, believing that they don't deserve even that pitiful punishment."
"Haftom Zarhum was the first African refugee to be lynched by Israelis in a public place, in full view of CCTV cameras. The following year, two Israeli teens killed another African refugee, Babikir Ali Adham-Abdo, beating him to death right outside of the city hall of Petach Tikvah, a Tel Aviv suburb."
"Those teens were relieved of murder charges, and only convicted of manslaughter. Thus, they will likely be released from jail in a few short years."
"These stories teach us that while the greatest danger posed to African refugees in Israel is the plan to deport them back to statelessness and suffering, they also face other grave dangers, even if they are eventually allowed to remain in the country."
"The disparity in anti-African sentiment between Israelis who live in relative proximity to the refugees, and the Israelis who don't, demonstrates the extent of the damage done by Netanyahu and other far-right officials. When the government's racist rhetoric is the only frame of reference most folks have for African refugees, they can easily be convinced that, like Palestinians, the Africans deserve to be despised."
With vigilante violence against this vulnerable community becoming a sad staple of life in Israel in recent years, calling black people "monkeys" and conflating the African refugees with terrorists is setting the stage for another round of black bloodshed. If heaven forbid that tragedy comes to pass, at least some of the blame will fall on the racists that incited it: Benjamin Netanyahu and Yitzhak Yosef.
"Comments made by Israel's top political and religious leaders earlier this month are a dismal reminder of how little black lives matter in the country, and how African refugees remain in mortal danger, whether or not the government's plan to deport them is temporarily suspended."
"On March 17, one of Israel's 2 chief rabbis, Yitzhak Yosef, called black people "monkeys" and the Hebrew equivalent of the N-word in his weekly sermon."
"It is highly unlikely that Yosef will face any repercussions for his racist comments. He was not demoted after saying in a similar sermon 2 years ago that all non-Jews – Africans, Arabs, or otherwise – could only live in Israel if they agree to serve the country's Jewish population."
"It's unclear if Yosef's recent comments were directly connected to the Israeli government's impending expulsion of approximately 40,000 African refugees, mainly Christians and Muslims from Eritrea and Sudan."
"The government has already coerced more than a third of the African refugee community in Israel, over 20,000 souls, to return to Africa. Israeli journalists have revealed in recent months that the government's promises to secure status for them in Rwanda or Uganda were only a ruse, devised to deport them back into a stateless existence– with their ostensible acquiescence."
"But another anti-African comment made last week, by Israel's most powerful politician, was almost certainly timed to coincide with the government's efforts to ethnically cleanse the country of the refugees."
On March 19, Prime Minister Benjamin Netanyahu said in a public speech that the arrival of non-Jewish African refugees was "much worse" for Israel than "severe attacks by Sinai terrorists".
"Netanyahu's comments come as citizens across the country have been publicly expressing reservations to his expulsion plan. Since the start of the calendar year, Israelis from all walks of life have registered their adamant opposition to the planned deportations, scheduled to begin on April 1: doctors and artists, professors and pilots, students andsurvivors of the Holocaust. On Saturday night, a pro-refugee protest in Tel Aviv drew over 20,000 thousand people opposed to the expulsion."
"But Netanyahu need not worry about amassing support for the deportation plan. True, a recent poll proved that the majority of the Israelis that live in proximity to the African refugees – in the Greater Tel Aviv area, and in the slums of South Tel Aviv specifically – oppose the expulsions. But outside of that liberal bubble, Netanyahu has easily secured support for his plan."
"Netanyahu might not be losing sleep over local opposition to the deportations, but he is most certainly concerned by Jewish communities outside of Israel starting to kick up a fuss. As news of Netanyahu's cruel decree reaches the mainstream media outside of Israel, American Jewish leaders are unable to ignore the issue any longer. Even some of the most adamant defenders of the Israeli state and its dispossession of the Palestinian people have spoken out against the plan, calling it racist, and pleading with the Israeli government to scrap it."
"Some rabbis are vowing to thwart the expulsion plan by hiding African refugees in their homes, evoking the memory of Anne Frank, the iconic chronicler of the horrors of the Holocaust. In Nazi-occupied Amsterdam, Frank and her family temporarily avoided being deported to the death camps by hiding with the help of non-Jews."
"This week, Israel's High Court will consider a petition by pro-refugee activists to permanently halt the deportations. So with his plan in possible peril, Netanyahu described the refugees as worse than terrorists, in an obvious attempt to smear them as enemies of the state, in order to justify their impending expulsion."