Dear Consumers, please don't reward hotel booking sites which phony up discounts that don't materialize when the booking process is ready to be finalized. I just had this experience with Hotels.com. See my below letter to its PR department for more data as to how this happens.  Support those sites which give consumers a better reliable product.
I did book a room with an alternate hotel booking site but I did cancel it as I was presented with a less expensive option.
As per a March 3, 2016 SmarterTravel.com blog, "The 10 Best Hotel Booking Sites" by Tim Winship:
"The sheer number of options can be overwhelming. And adding to the difficulty of making a confident choice, the landscape is in constant flux, with once-trusted names falling by the wayside as shiny new upstarts bring more robust technology and better user interfaces to the space."
"For those who find themselves overwhelmed, or just need a refresher on the latest and greatest, Frommer's newly released "Best and Worst Hotel Booking Websites" survey will help narrow the field."
"Here's how Frommer's described the survey's methodology: "In order to rank them, we ran all the major sites through a battery of tests to determine which found the most options and the lowest rates—both in various price categories and on specific hotels—in Boston, Rome, and Hong Kong."
"The alluded-to "battery of tests" appears to have been quite exhaustive. In reading the reviews of the listed sites, it's clear that Frommer's considered a host of variables, including the number of hotels and destinations covered, choice filters, sort options, success in locating the lowest price, and so on."
"The result is a compilation of booking sites that includes some of the old standbys but also some sites that many travelers will be hearing about for the first time."
Frommer's 10 best:
"Note that most hotels only award loyalty-program points for bookings made on their own websites. That doesn't make the Frommer's list irrelevant, however; it's still worth checking third-party sites to see whether the rate quoted on the hotel site is the lowest available.
This is my personal story. For the past few months, I've been burdened with chronic severe pain issues to where I've been mostly housebound. But right before Christmas, this issue had been resolved. I called this my Christmas miracle. To celebrate, I decided to join up with a couple of friends who had previously made arrangements to tour the February 2019 Winter Carnival being celebrated in Quebec City.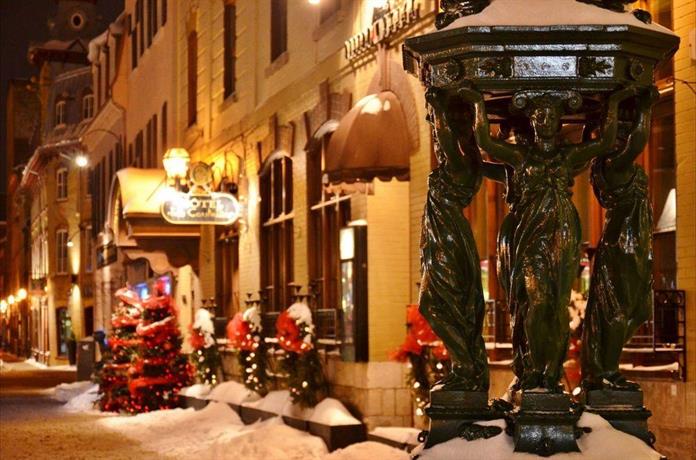 This is the discount that baited me to use the Hotels.com website:
Hôtel des Coutellier Website Directions Save
4.6139 Google reviews
3-star hotel
BOOK A ROOM
Address: 253 Rue Saint-Paul, Québec, QC G1K 8C1, Canada
AdsCheck availability
Wed, Feb 6
Mon, Feb 11
1
Here's my letter:
To: jdohm@hotels.com
Dear Jennifer Dohm,
Yesterday 12/31/18, I had such a poor customer service experience with Hotels.com that I will never again book with your service.