Very recently, the republican President Donald Trump's National Security Adviser John Bolton has publicly announced that the US will be delaying the withdrawal of  US troops in Syria. This was a departure from the president's earlier stance in December 2018, where he had been unilaterally and without consensus demanding the withdrawal of US troops from Syria.
While in Israel Mr. Bolton outlined an updated policy where the US military withdrawal from Syria would only occur after certain conditions were met which was counter to what President Trump had promised Turkey's President Recep Tayyip Erdogan, just days earlier. In response to Mr. Bolton's announcement President Erdogan refused to meet with Mr. Bolton who was in the area during the week of January 7, 2019.
But this event led to a lot of confusion as to what is the current US policy regarding Syria. Is it the policy in effect according to Mr. Bolton or President Trump or Russia's President Vladimir Putin who will be the big winner when and if the US troop withdraw from Syria along with his major ally in the middle east, Iran?
Then in January 2019, there was added confusion because journalists on the ground were reporting that US military equipment was being relocated out of the region but supposedly, there will be US military personnel remaining in the region.
There was a 1/9/19 Military Times report which led with the headlines, Are we leaving Syria or not?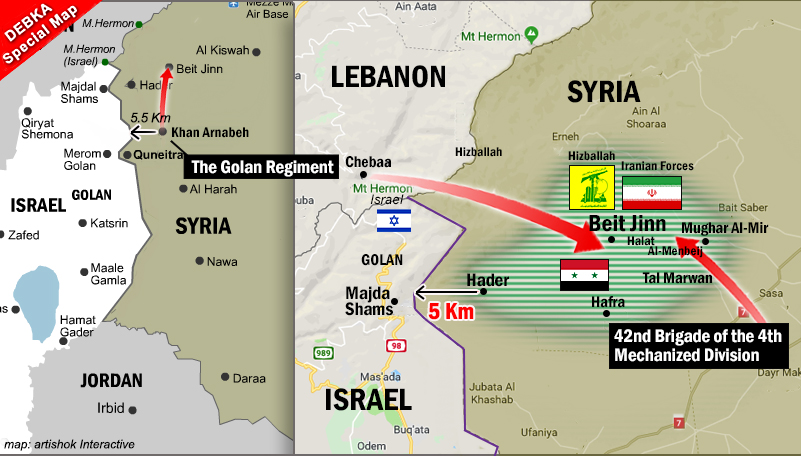 Turkey is supposed to be a NATO ally but its officials have been an unreliable partner in the US fight against ISIS. Because the Turks prefer ISIS members over the Kurds who have been a US reliable force in pushing back on ISIS, the Turks have been a back door supporter of ISIS in the region. In short the Turks cannot be relied on regarding any promises they make  to fight against ISIS terrorists instead of the Kurds.
Turkish officials can't wait until its military can attack the Kurds with impunity. There is still a remnant of the most hard-lined  ISIS terrorists in the area where their quest for power can be revived, once the US leaves the region. A precipitous move of US troops from Syria would also benefit Russia and its main ally in the Middle East, Iran, an arch foe to Israel.
Here is the rest of the story…
On January 8, 2019, Haaretz publishes a Reuters report, "Erdogan Calls Kurdish Fight Against ISIS 'Huge Lie' – Hours After Deadly ISIS Bombing on Kurdish Base" ("Islamic State said one of its suicide bombers killed some people on Monday at a military base in Syria's Raqqa city, which is under control of a U.S.- backed and Kurdish-led militia")
Excerpts:
"The Kurdish YPG militia's fight with Islamic State in Syria was "a huge lie", Turkish President Tayyip Erdogan said on Tuesday, as he criticised U.S. comments that Ankara must agree to protect Washington's Kurdish allies."
"Turkey sees the YPG, which the United States has backed in the fight against Islamic State, as a terrorist organisation and part of the outlawed Kurdistan Workers Party (PKK). Erdogan was making a speech to his AK Party lawmakers in parliament."
"Islamic State said one of its suicide bombers killed some people on Monday at a military base in Syria's Raqqa city, which is under control of a U.S.- backed and Kurdish-led militia."
"The Syrian Democratic Forces (SDF), led by Kurds, said a militant blew himself up in a blast that killed one civilian and injured several of its fighters."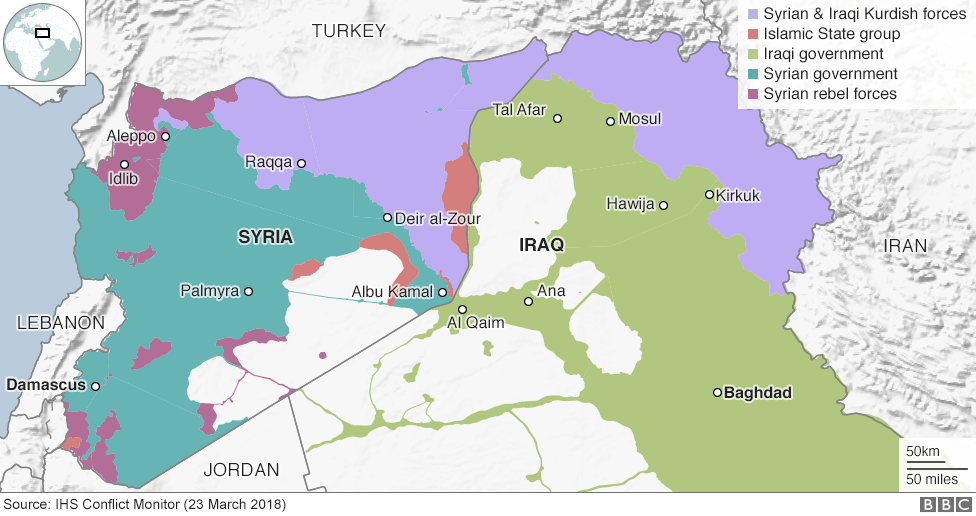 "Though the SDF did not say where the blast took place, two Raqqa residents reached by Reuters said they heard an explosion in a central district of the city housing military offices."
"The ultra hardline jihadist Islamic State's (ISIS) claim of responsibility came in a statement by the affiliated Amaq news agency. It said the attack targeted a recruitment centre in Raqqa and that 17 people were killed or wounded."
"Amaq said the bomber, whom it named as Abu Abdullah al Shami, had first used his machine gun then detonated a vest."
"The SDF also said earlier it had clashed with IS fighters who infiltrated through an old tunnel in the city near an outpost where their fighters were stationed."
"The Kurdish-led alliance seized the city in Syria's northeast from Islamic State with the help of U.S.-led air strikes in 2017."
"Raqqa, which ISIS declared the capital of its self-proclaimed caliphate, was taken by the SDF six years into Syria's civil war after a protracted battle that killed thousands of civilians and wrecked much of the city."
Link to entire report:  Haaretz/ Reuters original article
On January 8, 2018, Haaretz published a Reuters report, "Serious Mistake': Erdogan Snubs Bolton Over Syria Kurds, Blasts U.S. for Double-speak" ("Elements of U.S. administration are saying different things,' Turkish president tells lawmakers, after Trump aide said Syria pullout was conditioned on Turkey ensuring the safety of Kurdish fighters")
Excerpts:
Turkish President Recep Tayyip Erdogan said on Tuesday the U.S. administration has made "a serious mistake" by demanding that Turkey agree to protect the United States' Kurdish ally, the YPG militia, which Ankara views as a terrorist group. YPG's fight against the Islamic State "is nothing but a huge lie," he added.
Referring to comments made by U.S. National Security Adviser John Bolton in Israel on Sunday, Erdogan said Turkey would not accept them, claiming they contradict a "clear agreement" he had with U.S. President Donald Trump.
The New York Times added some key context on Monday, writing that "Mr. Bolton is not a member of his inner circle. He does not have the same relationship with Mr. Trump that he had with Mr. Bush. Sometimes, with aides, the president refers to him as "Mike Bolton."
"Elements of the U.S. administration are saying different things," he said."
"Speaking to members of his AK Party in parliament, Erdogan also said Kurdistan Workers Party (PKK) militants, who operate mostly in Turkey, and Syrian-based YPG "are the same," adding the PKK "cannot be representatives of Kurds."
"Turkey's preparations for a new military offensive against terror groups in Syria are "to a large extent" complete, Erdogan said. Ankara "cannot make any concessions. Those involved in a terror corridor (in Syria) will receive the necessary punishment."
"Bolton met with his Turkish counterpart Ibrahim Kalin earlier on Tuesday (1/8/19), and a spokesman for the U.S. National Security Council said they had a productive discussion regarding the United States' decision to withdraw from Syria, adding the two sides had identified further issues for dialogue."
"With tensions simmering over Trump's Syria strategy, President Erdogan hadn't met with Bolton."
This post was updated on 1/13/19.
Link to report: Serious mistake': Erdogan snubs Bolton over Syria Kurds, blasts U.S. for double-speak
See: Turkey to ask U.S. to hand over 22 military bases in Syria, report says