I already know with 100% certainty that the Special Counsel Robert Mueller's final report  regarding  the FBI's Trump-Russia probe will be absolutely devastating because of how the republican President Donald Trump'and others have been behaving in the past month.
Since December 2018, President Trump has been acting as if he has nothing to lose by doing exactly what he has been wanting to do for the past 2 years. There's no one left in the White House who'll move to block him from acting on his worst instincts. He has little control over preventing the FBI's final report from eventually seeing the light of day, even though his lawyers will endeavor to delay this inevitable outcome.
So for his first act starting in December 2018, and without warning to any national security experts or other parties with a need to know, the President ordered the immediate withdrawal of US troops from Syria.
Then for his second act, the president decided to push for a government shutdown starting on the 22nd December with no end in sight over the lack of allocation of adequate funds by the US Congress to build his US SW border wall.
President Trump had figured out that after most republicans with the majority control of both houses in the US Congress had resisted budgeting more than $1.6 billion dollars for his wall during the past two years, that he could now force the new Democratic majority in the US House of Representatives as of January 2019, to give into his demands  for $5.7 billion dollars if he subjected the country to a partial government shutdown despite the pain this would cause to 800,000 public servants who would have to forgo their paychecks or have them delayed.
He has been absolutely convinced that this political tactic would benefit him by consolidating his anti-immigration hardliners of his base of voters, plus there was the possibility that he could shift the blame for the shutdown onto the democrats who now had the majority of seats in the US House, causing them some grief.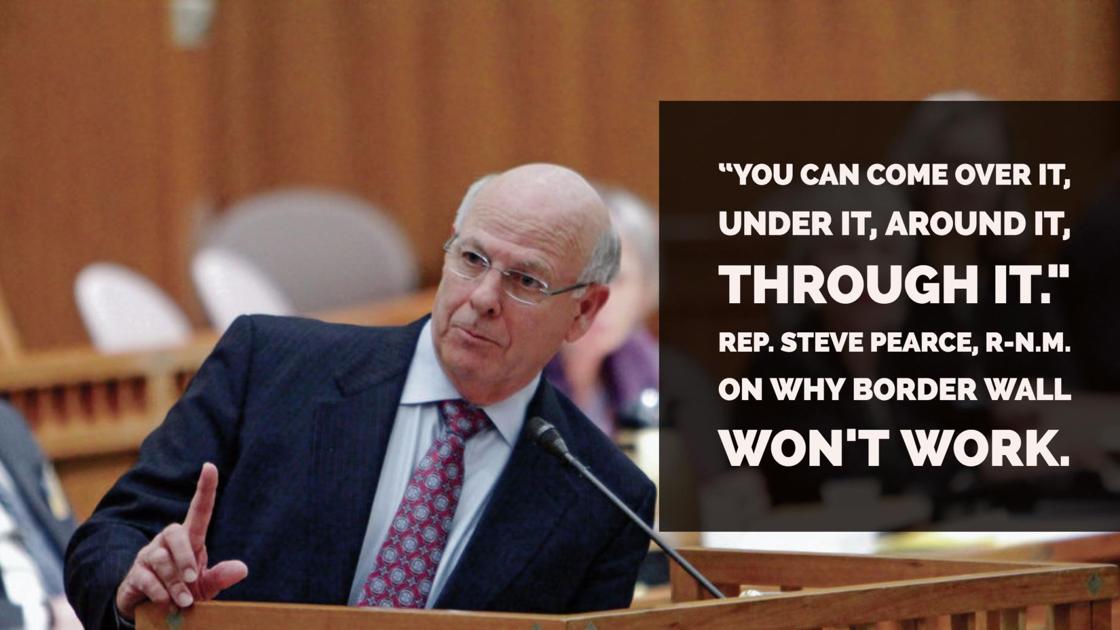 It turns out that the president had planned to do this shutdown over his not getting the funds he wanted for his wall in 2017 but cooler heads in the White House were able to get him to reconsider acting on this impulse. But now, he felt free to act.
For the president's final coup d'etat, there's the breaking news about his having given serious consideration to have the US withdraw from NATO as of a year ago. In 2017-2018,  cooler heads working in the White House were able to stop him but they're gone. It's being reported that the president is seriously considering making good on his plans to withdraw the US from being a member of NATO.
What all 3 of the above events have in common, is that they are all consistent with steps that Russia's President Putin would have wanted President Trump to do.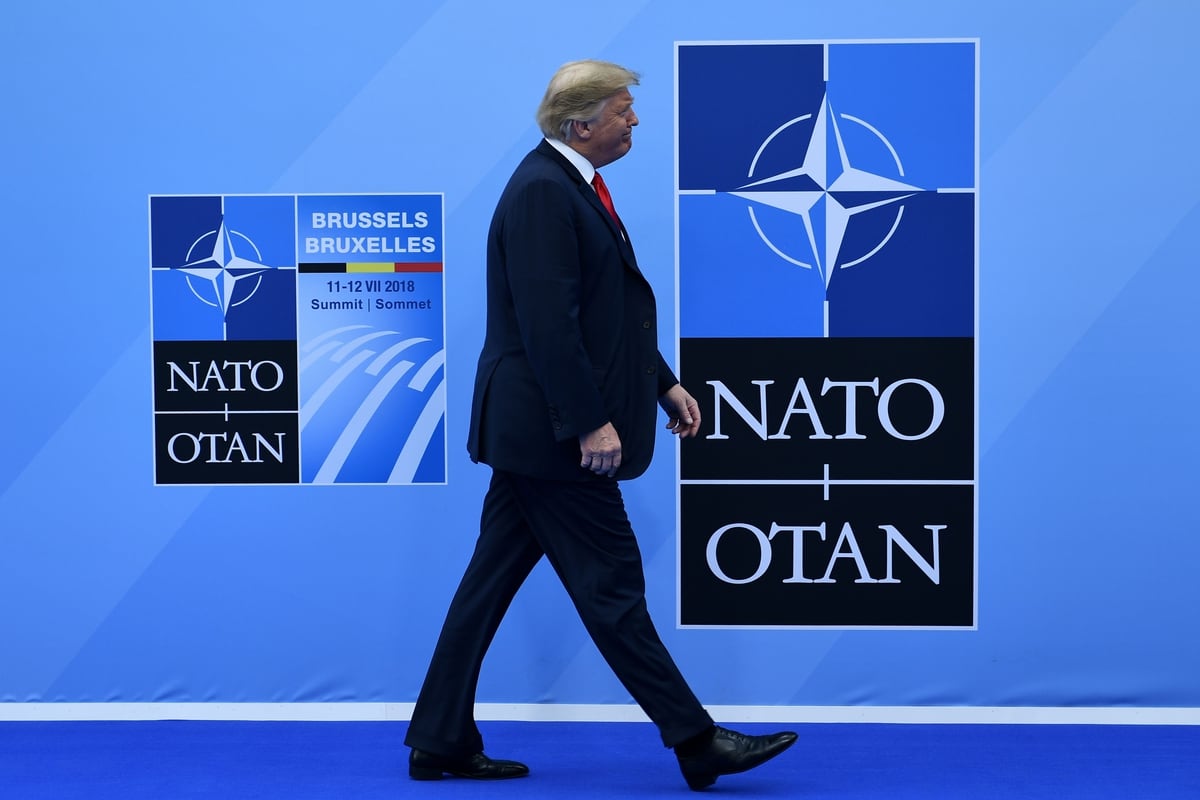 Here's the rest of the story…
On January 15, 2019, Julian E. Barnes and Helene Cooper of the New York Times penned the following report, "Trump Discussed Pulling U.S. From NATO, Aides Say Amid New Concerns Over Russia"
Excerpts:
"There are few things that President Vladimir  Putin of Russia desires more than the weakening of NATO, the military alliance among the United States, Europe and Canada that has deterred Soviet and Russian aggression for 70 years."
"Last year, President Trump suggested a move tantamount to destroying NATO: the withdrawal of the United States."
"Senior administration officials told The New York Times that several times over the course of 2018, Mr. Trump privately said he wanted to withdraw from the North Atlantic Treaty Organization. Current and former officials who support the alliance said they feared Mr. Trump could return to his threat as allied military spending continued to lag behind the goals the president had set."
"In the days around a tumultuous NATO summit meeting last summer, they said, Mr. Trump told his top national security officials that he did not see the point of the military alliance, which he presented as a drain on the United States."
"At the time, Mr. Trump's national security team, including Jim Mattis, then the defense secretary, and John R. Bolton, the national security adviser, scrambled to keep American strategy on track without mention of a withdrawal that would drastically reduce Washington's influence in Europe and could embolden Russia for decades."
"Now, the president's repeatedly stated desire to withdraw from NATO is raising new worries among national security officials amid growing concern about Mr. Trump's efforts to keep his meetings with Mr. Putin secret from even his own aides, and an F.B.I. investigation into the administration's Russia ties."
"A move to withdraw from the alliance, in place since 1949, "would be one of the most damaging things that any president could do to U.S. interests," said Michèle A. Flournoy, an under secretary of defense under President Barack Obama."
"It would destroy 70-plus years of painstaking work across multiple administrations, Republican and Democratic, to create perhaps the most powerful and advantageous alliance in history," Ms. Flournoy said in an interview. "And it would be the wildest success that Vladimir Putin could dream of."
"Retired Adm. James G. Stavridis, the former supreme allied commander of NATO, said an American withdrawal from the alliance would be "a geopolitical mistake of epic proportion."
"Even discussing the idea of leaving NATO — let alone actually doing so — would be the gift of the century for Putin," Admiral Stavridis said.
"Senior Trump administration officials discussed the internal and highly sensitive efforts to preserve the military alliance on condition of anonymity."
"After the White House was asked for comment on Monday, a senior administration official pointed to Mr. Trump's remarks in July when he called the United States' commitment to NATO "very strong" and the alliance "very important." The official declined to comment further."
"American national security officials believe that Russia has largely focused on undermining solidarity between the United States and Europe after it annexed Crimea in 2014. Its goal was to upend NATO, which Moscow views as a threat."
"An American withdrawal from the alliance would accomplish all that Mr. Putin has been trying to put into motion, the officials said — essentially, doing the Russian leader's hardest and most critical work for him."
When Mr. Trump first raised the possibility of leaving the alliance, senior administration officials were unsure if he was serious. He has returned to the idea several times, officials said increasing their worries.
"(At the last 2018 July NATO meeting) Mr. Trump's threats to withdraw had sent officials scrambling to prevent the annual gathering of NATO leaders in Brussels last from turning into a disaster."
"In the end, the NATO leaders publicly papered over their differences to present a unified front. But both European leaders and American officials emerged from the two days in Brussels shaken and worried that Mr. Trump would renew his threat to withdraw from the alliance."
Link to entire report: Trump Discussed Pulling US From NATO, Aides Say .