Make no mistake! There are corporate donors who are willingly doling out monies; right wing hardliners in key positions in the White House; and GOP lawmakers who are actively supporting the republican President Donald Trump's role in the continuation of the  US government shutdown which started on the 22nd of December 2018 with no end in sight.
They are fervently backing this 2019 longest ever US government shutdown despite the harm  being done to 100s of thousands of federal public servants having to forgo their paychecks or have them delayed, their families losing a reliable income stream, the contractors working for the government who will never be compensated, the loss of revenues by businesses that cater to government employees, American taxpaying peoples who'll experience delays in accessing government services, for starters.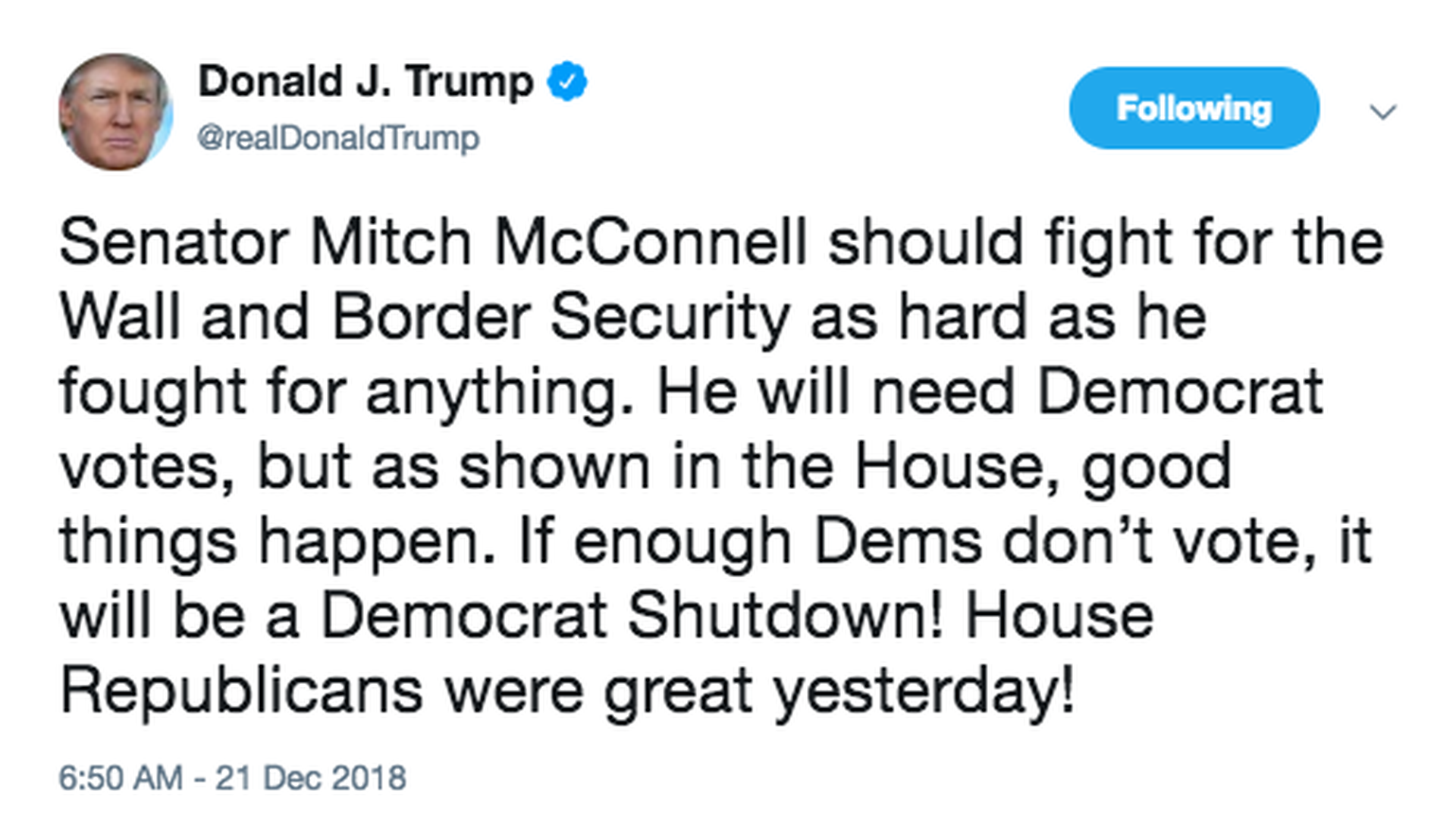 In short, President Trump, his GOP cohorts, White House acting chief of staff Mick Mulvaney, acting White House budget director Russell T. Vought, along with US House GOP  "Freedom caucus leaders Reps. Mark Meadows and Jim Jordan, are being amply rewarded by corporate donors as this government shutdown continues.
This could explain the US Senate Majority Leader Mitch McConnell's recent disappearing act in the US Congress while his leadership is crucial towards finding a solution. But instead, he keeps reciting his mantra, that he will not support any legislation regarding this shutdown and the funding for his wall, without President Trump's prior approval.
This thinking that this shutdown is an opportune event that could result in a path towards "smaller government" is one that permeates the president's world where it is the main reason, as to why I'm absolutely convinced, that he has never been acting in good faith to avoid this shutdown. The president has been wanting this shutdown over insufficient funding for his US SW border wall ever since around May 2017, and he finally got his way.
See: Dear GOP, There's Ample Data Proving That Trump's Shutdown Over Funding For Wall Is A Sham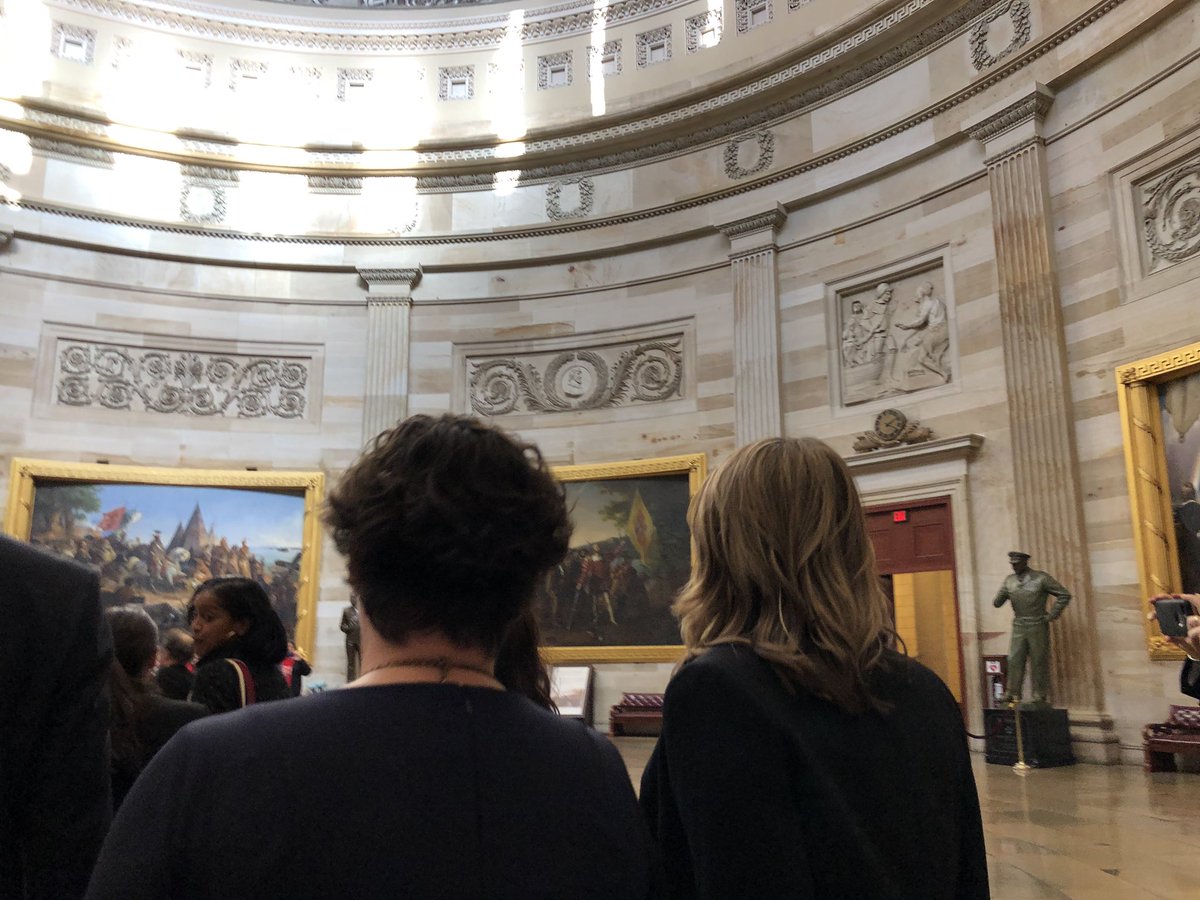 As per 1015/18 Business Insider report by Laura McCamy, here is 'Open Secrets' list of 3 major GOP  donors: 
Las Vegas Sands
"According to Bloomberg, Sheldon Adelson has contributed over $200 million to conservative candidates and causes in recent years."
Koch Industries
"They have also contributed to the American Legislative Exchange Council (ALEC), which promoted laws limiting lawsuits from people with terminal illness as a result of asbestos. Koch Industries own Georgia Pacific, which has been subject to these lawsuits."
"Through nonprofit Americans for Prosperity (which also donates millions to further Republican causes), the Koch brothers have organized to defeat transit projects in several cities, according to the NY Times. (Government-funded transit contradicts the brothers' free-market, small-government views, and they also profit from people using cars.)"
Citadel LLC
On January 14, 2019, Lisa Rein, Robert Costa and Danielle Parquette of the Washington Post penned the following report, The shutdown is giving some Trump advisers what they've long wanted: A smaller government
Excerpts:
"President Trump has cast the shuttering of federal agencies as a standoff over his plan to build a wall on the southern border. But for many White House aides and allies, the partial shutdown is advancing another long-standing priority: constraining the government."
"Prominent advisers to the president have forged their political careers in relentless pursuit of a lean federal budget and a reined-in bureaucracy. As a result, they have shown a high tolerance for keeping large swaths of the government dark, services offline and 800,000 federal workers without pay, with the shutdown having entered an unprecedented fourth week."
"Those encouraging a hard line in favor of the government shutdown include acting White House chief of staff Mick Mulvaney and acting White House budget director Russell T. Vought, as well as leaders of the House Freedom Caucus, whose members have taken on an influential role with the White House."
"Mulvaney and Vought have taken steps to blunt some of the shutdown's most unpopular effects, calling back furloughed employees to process tax refunds, collect trash in national parks and ensure food stamps will continue to be issued."
"But Mulvaney is not rattled by the fallout and instead has been focused on protecting Trump from criticism, according to two administration officials who were not authorized to speak publicly."
"Mulvaney did momentarily urge compromise on funding for a wall in a meeting on Jan. 4, the officials said. But Trump quickly shot down his suggestion, and Mulvaney has since been in step with Trump."
"Reps. Mark Meadows (R-N.C.) and Jim Jordan (R-Ohio) — leaders of the Freedom Caucus and the president's top allies in the House — have urged Trump to stay the course. They have built national profiles with calls to slash federal spending — not as much on strengthening border security."
"The shutdown is "a means to an end for something they have long pursued, which is limiting the size and scope and role of government," former House GOP staffer Kurt Bardella said of the conservative Freedom Caucus. Bardella became a Democrat in 2017."

"These are small-government guys, not wall guys," one former White House official, who spoke on the condition of anonymity to discuss private exchanges, said of Meadows and Jordan."
"Conservatives have for decades questioned the size and effectiveness of the federal bureaucracy. The shutdown has in some ways underscored their view that government can function with fewer employees."
"There's a moment when people say, 'Did you notice what percentage of this agency was viewed as nonessential?' " said anti-tax activist Grover Norquist."
"Former White House chief strategist Stephen Bannon called shutdowns "blunt-force measures that certainly show what's essential and what's not."
"It's inconvenient that they're not getting paid," Barry Bennett, a former Trump campaign adviser, said of  furloughed workers. "But it's for time they're not even going into the office." (Many are required to work without pay.)
"There is a growing sense within the White House that a protracted shutdown will produce a cascade of unanticipated effects that could eventually damage the president politically."
But for now, Trump's conservative allies have few qualms about Washington's empty streets and dark offices. The small-government contingent "is not a voice of constraint here," said a former senior administration official who spoke on the condition of anonymity to describe private conversations. "There is a realization among some that the shutdown is not the end of the world."
"Trump's inner circle is stocked with officials and senior advisers who have long shrugged off shutdowns as painful but needed lapses."
Link to entire report: washingtonpost.com