By now, anyone who's plugged into what's been happening in the news are well aware of what happened on Martin Luther King weekend on the 18th Of January 2019 when a young man Nathan Sandmann with other high school students from Covington Catholic High School, after a day of participating in a March for Life rally while near the Lincoln Memorial in Washington DC, can be observed disrespecting an elder Native American advocate for Indigenous causes, Nathan Phillips
There are videos showing these young men, all wearing MAGA (Make America Great) red caps with some of them chanting the familiar words made famous at the republican President Donald Trump's rallies, '
Build the Wall.'
There's one video that I watched indicating that some of them joined in with others to recite words like, 'it isn't rape if she likes it." At the end of the day, while waiting for their bus to return to Covington, KY which is a part of the greater Cincinnati, Ohio area on the Kentucky side, they purportedly started singing while some members of the fringe faction of Black Hebrew Israelites
were
taunting them as well as some native Americans who had just participated in the
Indigenous Peoples March.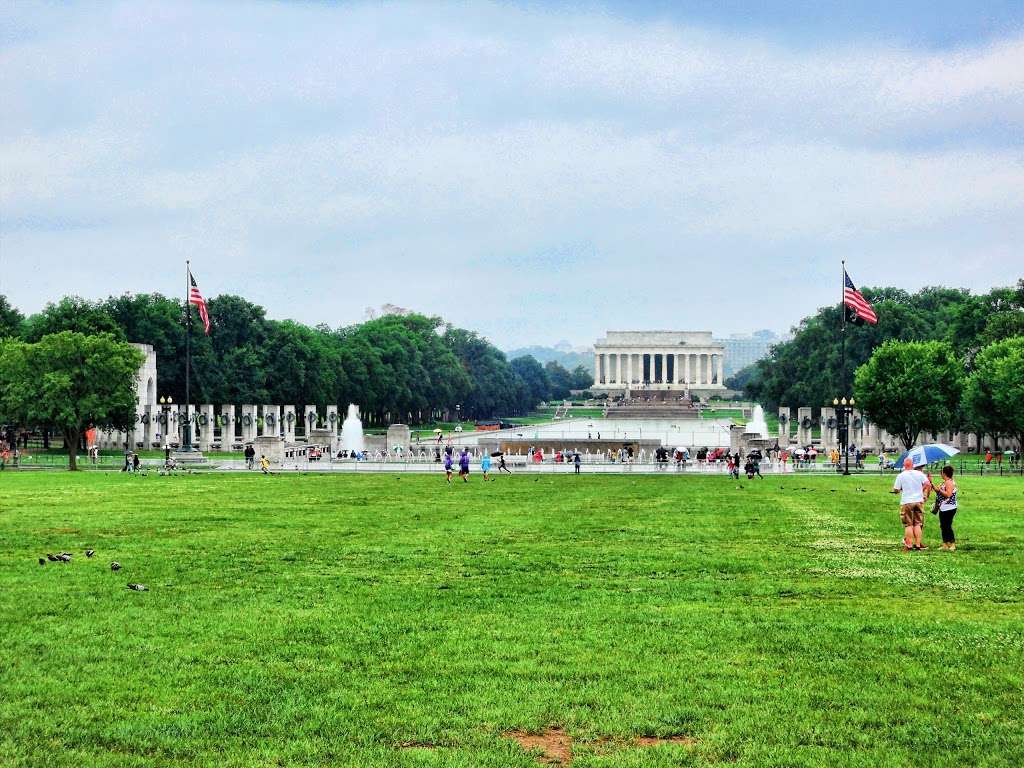 A 64 year old Native American, Nathan Phillips, became worried as tensions appeared to be escalating to where he borrowed a drum. He then headed towards the teenage boys where he could insert himself between them and the
Hebrew
  Israelites to start chanting a Native American prayer. 
Most videos gone viral, start here at the 2nd photo below, when the young man Nick Sandmann can be seen in a staring exercise, invading the personal space of Mr. Nathan Phillips.
Officials at the Covington Catholic High School have announced that a 3rd party investigation would be done and that if appropriate, the boys could face expulsion. The Bishop Roger Joseph Foys apologized for the behavior of these Covington High School young men which has earned him a lot of negative feedback. This was just for starters as a media frenzy ensued.
Update on 1/25/19: The local bishops have been falling all over themselves to apologize to these Covington Catholics HS students for a rush to judgment before the completion of this 3rd party inquiry.
Meanwhile the parents have hired a PR firm to present a more nuanced presentation of what happened. The PR firm helped Nathan Sandmann craft his statement that was released to the public on January 20.
Update on 1/25/19:
As per a 1/23/19 Think Progress report, "Sandmann's family hired a well-connected PR firm to spin the story. RunSwitch, whose co-owner 
Scott Jennings
 is an adviser to House Majority Leader Mitch McConnell (R-KY) and is a CNN contributor, pushed the story Sunday that Nick and his peers were the real victims. After 
neglecting to disclose its ties to RunSwitch
, CNN shared Sandmann's statement, and the rest of the mainstream media, with its bottomless mercy for white boys and bottomless suspicion for people color, gobbled it up."
To add salt to these racially charged passions, President Trump has extended an invitation to these young men to visit the White House.
In real time, Nick Sandmann's version of events has Mr. Phillips confronting him where he just stared. His intent was to do nothing to escalate whatever was happening. I'm not buying his explanation as he could have done 2 things to show respect to an elder gentleman. He could have stepped backwards to give Mr. Phillips more space and he did not have to engage in a staring contest, as he gave that teenage smirk that drives any parent, nuts.
There is no doubt in my mind that Nick Sandmann owes Mr. Phillips an apology. And no, I don't care if he thinks that he was right in his claim that it was Mr. Phillips who invaded his personal space by inserting himself in front of the young man. Frankly, the photos above belie this version.
I do not credit either the Hebrew Israelites or these teenage boys from Covington, KY., with clean hands.
In addition, I place some of the fault with the adults who thought it was okay for these youngsters to wear MAGA red caps. These boys were making a political statement with their apparel which they may not have intended, while representing a religious school which is supposed to be a tax exempt organization, not promoting a particular political party. If I had been a parent in attendance, they would have been wearing t-shirts while carrying signs advertising their pro-life religious stance.
Here is the rest of the story…
On January 22, 2019, Ellen Cranley of the Insider penned the following report, "A Kentucky PR firm was reportedly behind high schooler Nick Sandmann's statement on his viral confrontation with a Native American protester"
Excerpts:
"A Kentucky public-relations firm was reportedly behind the statement from the high schooler at the center of a confrontation with a Native American protester at a Washington, DC, march."
"The Louisville Courier Journal reported that RunSwitch PR was behind the statement from Nick Sandmann, who said he was compelled to speak out to "correct misinformation and outright lies" that he had seen in the wake of the incident going viral."
"The statement was central to the viral incident's changing narrative, which prompted apologies and revised statements from outlets and social-media users after extended video footage was released."
"Nathan Phillips, the Native American demonstrator, dismissed Sandmann's statement on Tuesday (1/22/19) as unabashed and partially false and offered to visit Covington Catholic High School."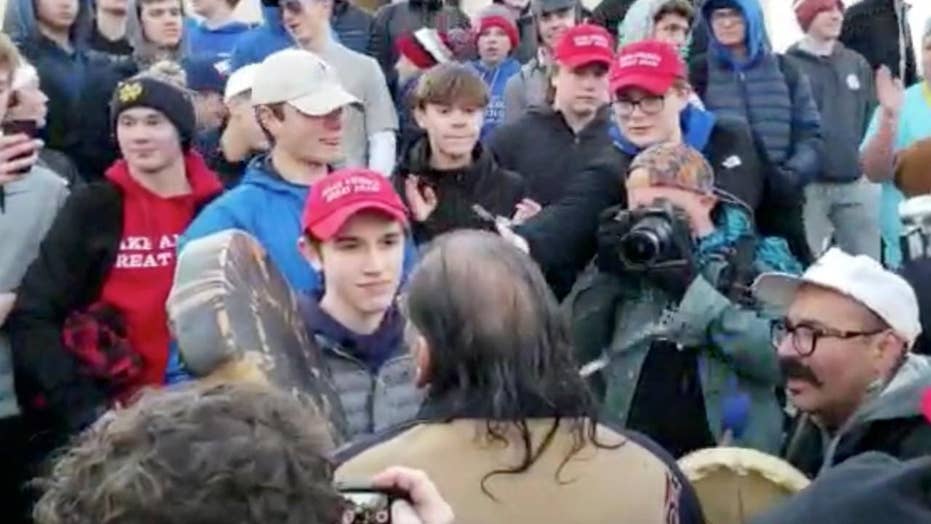 "A video of a confrontation between high-school junior Nick Sandmann and Native American protester Nathan Phillips at the Indigenous Peoples March went viral last week and was promptly condemned by many on social media as a racist incident."
"The statement from Sandmann, which was published Sunday, was the result of consultation from a Kentucky public-relations firm, the Louisville Courier Journal reported on Monday (1/21/19)."
"Sandmann reportedly worked with RunSwitch PR before releasing the statement to "correct misinformation and outright lies."
"When the Courier Journal asked the firm about its role, RunSwitch said in a statement it "has been retained by the Sandmann family to offer professional counsel with what has become a national media story."
"We are working with the family to ensure an accurate recounting of events which occurred this past weekend," the statement continued."
"School and diocese officials issued a statement of their own over the weekend condemning the group's actions and saying that the incident is under investigation and that students could face expulsion."
"In a Tuesday statement, Phillips said he would be willing to meet with the students as a representative of the Indigenous Peoples March and dismissed Sandmann's statement as unabashed and partially false."
"I have read the statement from Nick Sandmann, the student who stared at me for a long time. He did not apologize, and I believe there are intentional falsehoods in his testimony," Phillips said. "But I have faith that human beings can use a moment like this to find a way to gain understanding from one another."
What Sandmann said in the statement
In the video of the incident that first circulated on social media, a grinning Sandmann is shown in a "Make America Great Again" hat standing inches away from Phillips. The students around Sandmann were chanting and dancing along with the songs Phillips and surrounding protesters were singing and drumming.
In the statement, Sandmann said he decided to remain "motionless and calm," in an attempt to "diffuse the situation."
"I realized everyone had cameras and that perhaps a group of adults was trying to provoke a group of teenagers into a larger conflict," the statement read. "I said a silent prayer that the situation would not get out of hand."
"Regarding his facial expressions, Sandmann said he "wasn't intentionally making faces at the protestor," but "did smile at one point because I wanted him to know that I was not going to become angry, intimidated or be provoked into a larger confrontation."
"In a general rebuke of all the allegations that have been leveled against him by people who have seen the original clip, Sandmann said they don't reflect his personal character."
"Phillips offered to visit Covington Catholic High School in Kentucky to "have a dialog about cultural appropriation, racism, and the importance of listening to and respecting diverse cultures."
See: How the story of a clash between a boy in a MAGA hat and a Native/ VOX…
RELATED VIDEOS:
See: Nathan Phillips on viral encounter with Nick Sandmann: 'I forgive him/ Today Show'
Here's where we're at with the MAGA hat–wearing Covington boys/ Vice
Statement of Nick Sandmann, Covington Catholic High School junior/ CNN …
Is This Picture from a Covington Catholic High School Basketball Game?/ Snopes.com
We're failing as a community': In Kentucky, divisions grow / LA Times…
Covington Catholic videos show life is complicated. But we still saw / USA Today…
 Video shows alleged Covington Catholic High School teens / indy100…