Russia has a lot of chutzpah where its officials not only interfered with the US 2016 elections but they are continuing to insert themselves in US politics in 2019. One of the recent examples involved its operatives falsely claiming they had hacked sensitive data in FBI's possession which they then posted, online. This operation was designed to embarrass the FBI's Special Counsel Robert Mueller III and to discredit its Trump-Russia probe.
This example of Russia's ill intent and continued attacks against our US democracy highlights the chicanery/ corruption of our own US lawmakers who recently (January 2019) approved the republican President Donald Trump's request to lift sanctions against the Russian oligarch Oleg Deripaska, a friend to Russia's President Vladimir Putin and the president's former campaign manager with pro-Russian associations in Ukraine.
Special Counsel Mueller who's in charge of the FBI's Trump-Russia probe claimed on January 30, 2019, that evidence in one of his criminal cases related to Russian interference in the 2016 US presidential campaign was recently used in an online disinformation campaign, designed to discredit the FBI's investigations.
This is related to the FBI's criminal case already pending against Concord Management and Consulting, a Russian company owned by Yevgeny Prigozhin, the oligarch who is known as "Putin's chef."
Concord Management had been criminally charged by the FBI in 2018 for funding a multi-million-dollar social media disinformation campaign set up to help Donald Trump become the US president in 2016.
But Concord Management has been taking advantage of having been criminally charged by the FBI to present a defense where they could demand through the pre-trial discovery process, access to the material the FBI had to justify the criminal charges.
The FBI did turn over some relevant material as required by the discovery process which Russian operatives ended up doctoring and then posting all of it, on-line.
Here is the rest of the story…
As per a 1/30 CNBC report, "Mueller said that "sensitive" materials identifies individuals and entities that have not been criminally charged, but whom "the government believes are continuing to engage in operations that interfere with lawful U.S. government functions like those activities charged in the indictment""The special counsel's office said that the online account used to publish the discovery materials was registered by a user with an internet address that resides in Russia. The FBI has found no evidence that U.S. Government servers, including ones used by Mueller's office, had been hacked."
"But, 'the subsequent investigation has revealed that certain non-sensitive discovery materials in the defense's possession appear to have been altered and disseminated as part of a disinformation campaign aimed (apparently) at discrediting ongoing investigations into Russian interference in the U.S. political system," Mueller's filing said."
"One or more actors made statements claiming to have a stolen copy of discovery produced by the government in this case."
On January 31, 2019, Sarah N. Lynch of Reuters penned the following report, "Purported hackers stole U.S. evidence to discredit Mueller probe: filing"
Excerpts:
"U.S. Special Counsel Robert Mueller's office said on Wednesday (1/30/19) that self-proclaimed hackers in Russia stole evidence in an attempt to tarnish its investigation of a firm charged with funding a Russian propaganda campaign to interfere in the 2016 U.S. election."
"Prosecutors said in a court filing in Washington that a Twitter handle called @HackingRedstone came online last Oct. 22 to brag it had hacked some of the evidence in the case."
SPECIAL COUNSEL MUELLER (CENTER)"We've got access to the Special Counsel Mueller's probe database as we hacked Russian server with info from the Russian troll case," the court document quoted the Twitter post as saying."
"In February 2018, Mueller indicted 13 Russians and three Russian companies with allegations of tampering in 2016 to support then-Republican candidate Donald Trump. In all, 34 people have pleaded guilty, been indicted or otherwise swept up in the broader inquiry.
"The companies named in the indictment included the Internet Research Agency (IRA), known for its "trolling" on social media, Concord Management and Consulting LLC, which is said to have provided financial backing for the operation, and Concord Catering."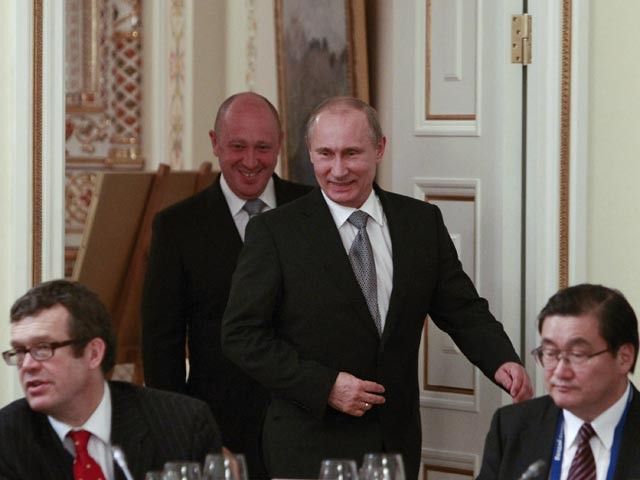 The Twitter account linked to an online file sharing portal which it said contained Mueller's documents about the "IRA and Russian collusion"
"Enjoy the reading!" it added.
"The data that appeared online was "altered and disseminated as part of a disinformation campaign aimed (apparently) at discrediting ongoing investigations into Russian interference in the U.S. political system," prosecutors wrote."
"On the same day, a journalist contacted Mueller's office to report receiving a Twitter message from someone who said they had hacked a Russian legal firm that had received the evidence from Concord's U.S. based law firm Reed Smith LLP."
"The illicit activity outlined by prosecutors illustrates the concerns of U.S. intelligence officials about continuing efforts by Russia to interfere in U.S. politics."
"The FBI has found no evidence that U.S. servers were compromised, and the IP address of the account used to publish the materials originated in Russia, prosecutors said."
"Concord Management is being prosecuted in Mueller's investigation of U.S. allegations that Moscow meddled in the American democratic process to help Trump defeat Democrat Hillary Clinton."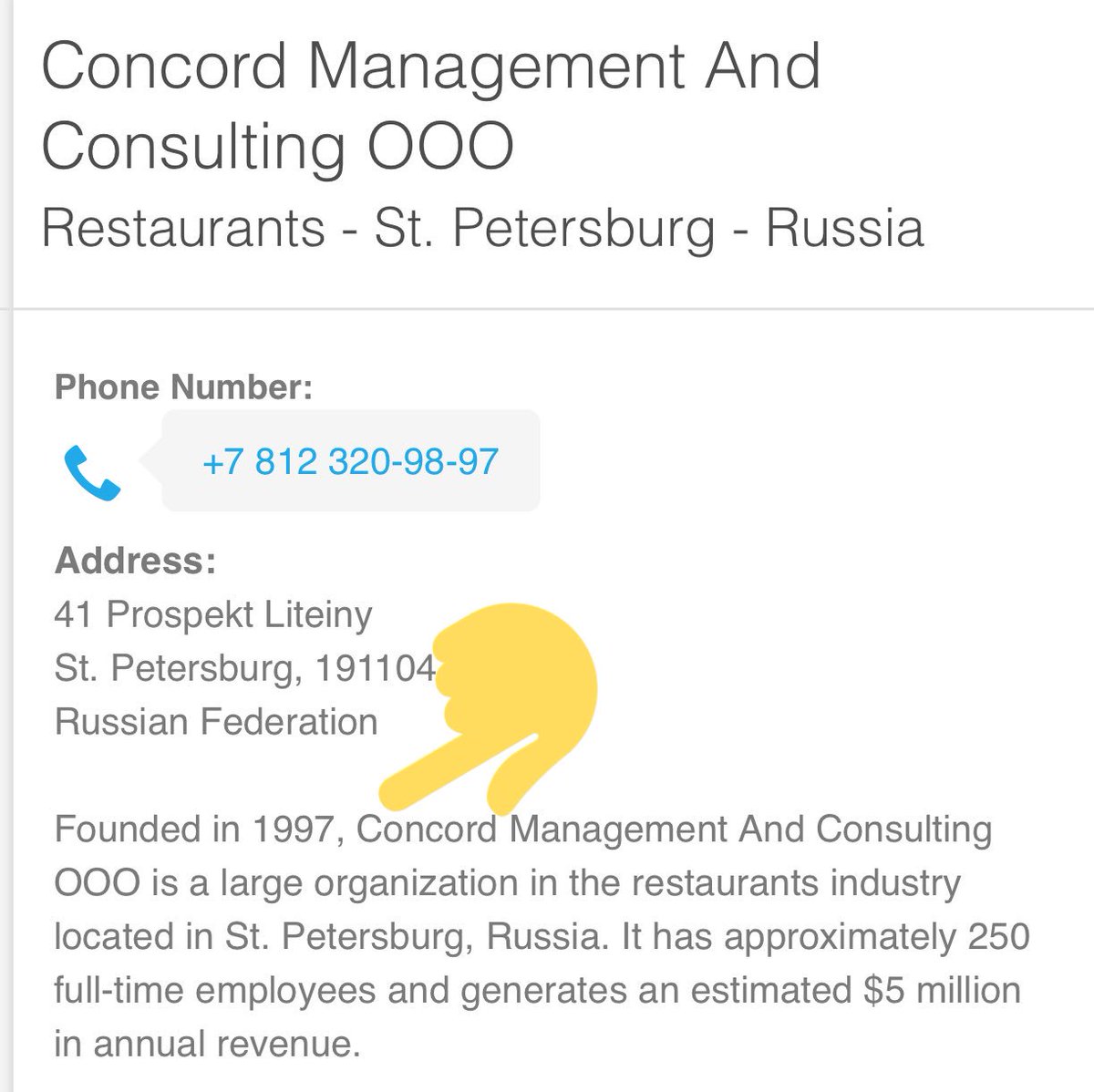 "Mueller is also investigating whether there was any coordination between members of the Trump campaign and Moscow officials. The Kremlin denies election interference and President Trump denies there was any collusion, calling the inquiry a political witch hunt."
"Wednesday's filing in the U.S. District Court for the District of Columbia is the latest in a dispute between prosecutors and Concord's American attorneys over how the defense team may share highly sensitive evidence with Concord's Russian corporate officers."
"One of those officers is businessman Evgeny Prigozhin, an associate of Russian President Vladimir Putin and known in Russia as "Putin's cook."
"In the indictment, prosecutors said Russian defendants adopted false online personas to push divisive messages, traveled to the US to collect intelligence and orchestrated political rallies while posing as Americans. Prigozhin was one of the 13 people indicted."
"He is not expected to appear in a U.S. court because Russia does not have an extradition treaty with the United States. His company Concord did hire American lawyers, however, to fight the charges."
"Prosecutors say they do not oppose allowing Concord's corporate officers to see the evidence."
"However, they fear U.S. intelligence sources and methods could be compromised if the materials are not reviewed in the US. They have asked the judge not to let Concord distribute the materials electronically to people in Russia."